In the world of gaming, communication is key to success. Whether it is coordinating with teammates or strategizing against opponents, having clear and crisp audio is crucial. This is where a gaming microphone comes in. A gaming microphone is an essential piece of equipment for serious gamers who want to have a seamless gaming experience. With a gaming microphone, players can communicate with their team members in real time, giving them a significant advantage over their competitors.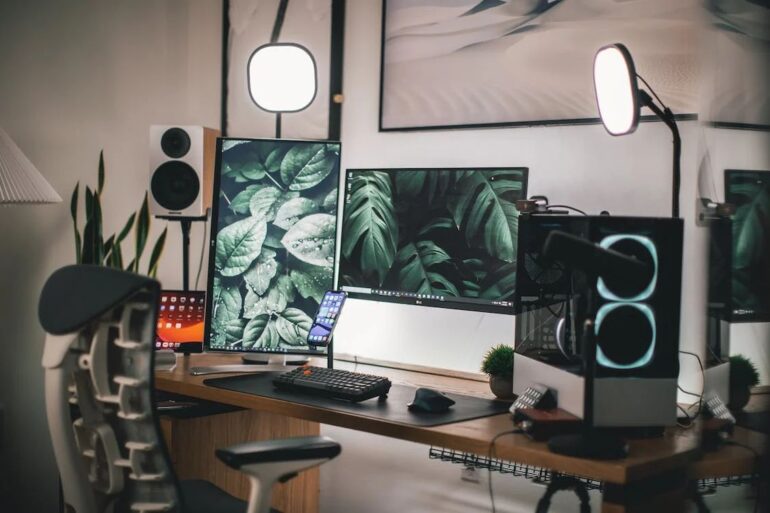 When it comes to gaming, having clear and crisp communication is vital. A high-quality gaming microphone for your PC can make a significant difference in your gaming experience. The best gaming microphone PC provides clear and accurate voice communication, noise cancellation, and a durable construction that can withstand hours of use.
However, just like any other piece of technology, your microphone requires proper care and maintenance to function at its optimal level. Here are some tips for keeping your gaming microphone in optimal condition:
Store Your Microphone Properly
When you're not using your microphone, it's essential to store it properly. A microphone stands, or a carrying case is an excellent way to protect your microphone from dust, moisture, and physical damage. Keep your microphone in a cool, dry place, and avoid storing it in direct sunlight or areas with extreme temperatures.
Clean Your Microphone Regularly
Dirt, dust, and other debris can accumulate on your microphone over time, affecting its performance. Regular cleaning can help keep your microphone in optimal condition. Use a soft cloth or a microfiber towel to wipe the exterior of the microphone gently. For more thorough cleaning, you can use a small amount of rubbing alcohol on a cloth to clean the microphone mesh.
Be Careful When Adjusting Your Microphone Stand
When you're adjusting your microphone stand, be careful not to apply too much force or torque. Applying excessive force can damage the microphone's internal components or the stand itself. Make sure you adjust the stand gently and only use the amount of force necessary to get the job done.
Avoid dropping your microphone
Dropping your microphone, even from a short distance, can cause severe damage to the microphone's internal components. Always handle your microphone with care and avoid dropping it. If you need to transport your microphone, use a carrying case or a protective cover.
Don't Blow into Your Microphone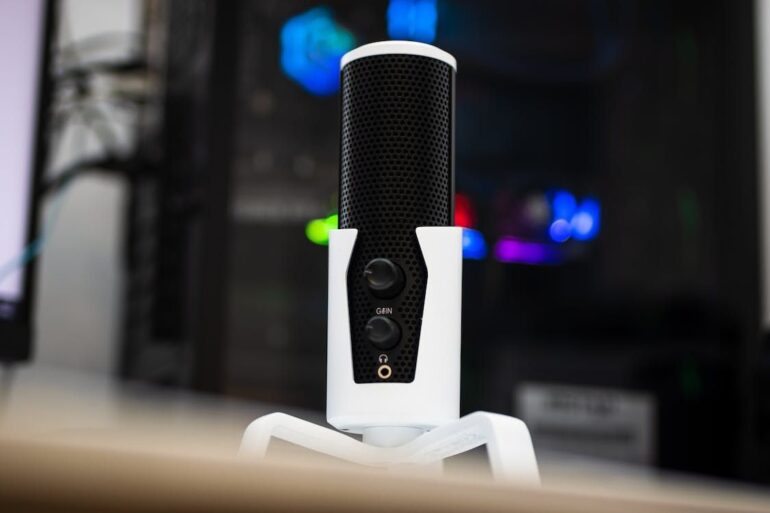 Blowing into your microphone can cause damage to the microphone's diaphragm or other internal components. It's essential to avoid blowing into your microphone or speaking too close to it, as it can create popping or cracking sounds.
Use a Windscreen or Pop Filter
A windscreen or pop filter can help reduce unwanted noise, such as wind noise or popping sounds caused by speaking too close to the microphone. They can also help protect your microphone from dust and moisture. It's essential to choose a windscreen or pop filter that is compatible with your microphone and easy to install.
Check Your Cables Regularly
Faulty cables can cause static, crackling, or other unwanted noises in your audio. It's essential to check your cables regularly for signs of wear and tear, such as frayed or bent connectors. If you notice any damage, replace the cables immediately to avoid further damage to your microphone.