Just imagine playing your favorite video games without sound. It wouldn't be the same, would it? It's true, sound has the power to completely change every move, battle, action, and the journey that you go through, which is one of the reasons why you might want to make sure that your audio setup is adjusted properly – but, without investing thousands of dollars into it.
Although it's quite simple to purchase high-end gaming headphones, you should try and improve the sound that comes through the speakers you already have, and luckily, all it'll take is a little bit of research, money, and of course, time. Here are the top things you can do to improve your audio performance when gaming on a PC:
1. Firstly, Try Boosting The Audio System You Have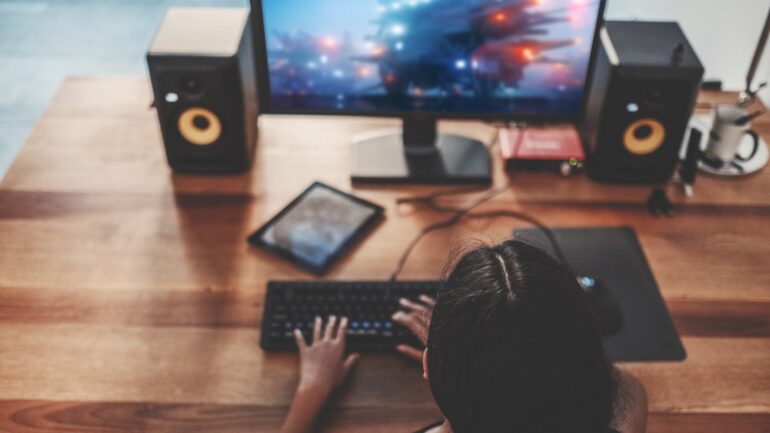 One of the first things that you should try is to adjust the audio system and settings your PC already features. Whether you're using a Mac or Windows computer, there will be a wide range of sound features that you could enhance. Now, if you've never accessed such settings, you won't be capable of adjusting them, nor will you know what you need to do. However, there are various tutorials and guides online that could help you, so, don't neglect to read them.
For instance, Windows computers will allow you to access the "Loudness Equalization", which is a feature that'll allow you to raise your max volume to 150 and it'll work, no matter which sound card you opted for using. This is only one setting that'll allow you to adjust the output of your video games and learn what else you can do, research the topic and see which options might be suitable for the needs you have.
2. Purchasing a New Sound Card is an Option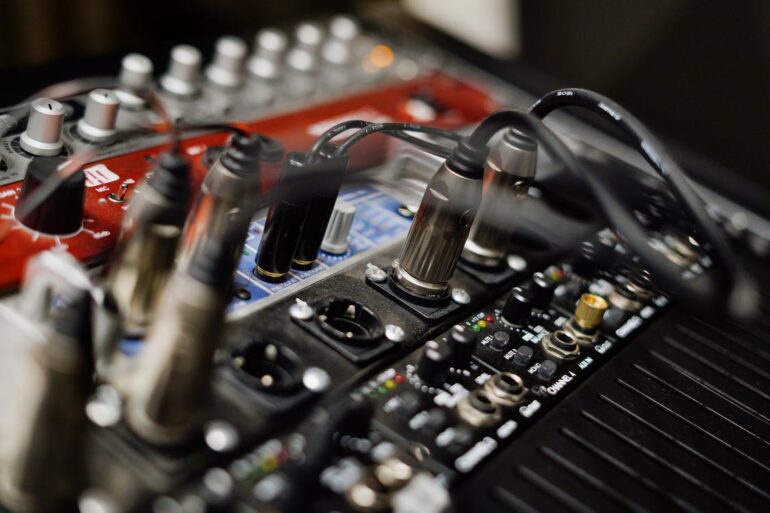 You might still not be satisfied with the audio you're receiving after adjusting the settings. If so, you might want to purchase a new sound card. This is, perhaps, one of the easiest and simplest things that you could choose to do, especially since it'll only require you to choose a suitable option, purchase & install it, and you'll be good to go. Keep in mind, there is a wide array of options available on the market, so compare each one so that you can find something suitable for yourself.
Choosing to purchase a new sound card will allow you to get more juice to your system and depending on the product you opt to buy, you could even end up boosting the performance of your computer. The only drawback of going through this entire process is that it'll require some investment, mostly because high-quality options cost from 35 dollars and could go up to 200 dollars, thus, it might not be suitable for you if you're working with a tight budget.
3. Opt For Buying The State-of-The-Art Woojer Vest
On the other hand, if you aren't working with a tight budget, one of the things that you could opt for purchasing is a Woojer vest. This particular gadget will allow you to completely immerse yourself in the video games you're playing, mostly because it's capable of sending low-frequency sounds into your body. Besides using it for playing video games, you can also use it while watching movies, which will again, provide you with an amazing viewing experience.
It's also worth mentioning that it's completely easy to set it up and all you'll need to do is to follow the user's manual, plug all the cables into the right jacks, or connect it by using Bluetooth to your smartphone, console, or computer, and that's it. If you've never heard about this particular gadget before, you can check this review here to help you understand what it is, how it functions, and why you might want to purchase it. For a more detail review of the vest, check out this:
4. Invest in New Speakers For The Device You Use
To be honest, I don't like wearing headphones while gaming and if you're like me or if you hate how your laptop speakers produce sound, you should invest in new speakers for your device. Built-in speakers never produce high-quality sound – even if you have a really expensive laptop or PC – and because of this, you might want to try desktop speakers, especially since they can be affordable, yet incredibly effective.
You should remember, these gadgets will allow you to fill an area with high-quality sound, however, it's important that you choose an option that'll suit your needs. For instance , if you're planning on streaming, you might want to invest in something that is a little bit more expensive, but if you're just looking to improve the sound so that you can make your gaming experience better, you can opt for something less expensive.
5. Boost Your Wi-Fi or Use a Cable Connection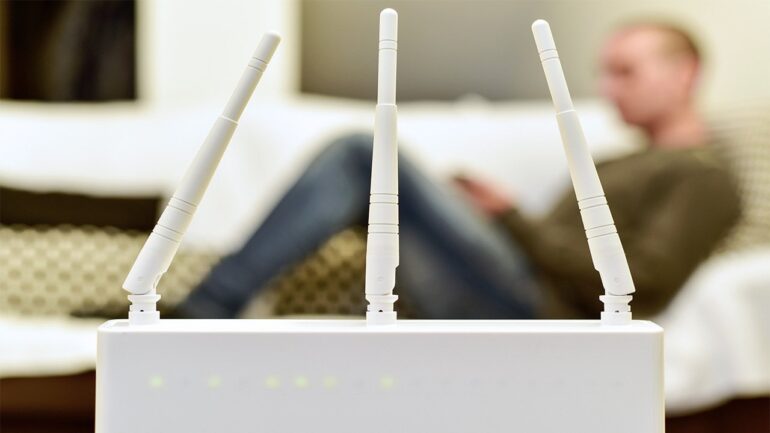 Online games are becoming increasingly popular nowadays, and if you enjoy playing such games, you'll, of course, require a strong and reliable Internet connection. If you cannot use a cable connection to improve your Internet, one of the things that you could try is to use a booster that'll enhance your Wi-Fi. Besides providing you with a smooth gaming experience, you can also improve the quality of the sound you receive.
In most cases, a slow Internet connection will create lags in both the visuals and audio, thus, you should ensure that you purchase a signal booster so that you can completely avoid this situation. Again, there are both affordable and really expensive options available on the market, so before choosing whatever comes up in your search results first, compare different gadgets so that you can purchase the best one for yourself.
Conclusion
If you want to improve the sound you receive while gaming on your PC, you should definitely opt for trying one of the things we've mentioned above. By doing so, you won't only ensure that the sound is crystal-clear, but you can also ensure that you improve your overall gaming experience.
Since you've now learned what you can try and do, you might not want to spend any more time going through guides similar to this one. Instead, you should read our list one more time, determine what might be suitable for you, and from there, try improving the sound on your computer or laptop.