Have you ever been close to snatching the victory in your video game, while your virtual teammates cheer on excitedly in the background, and suddenly your screen freezes, leaving you crestfallen? If you've undergone something like this, then you'll know how important a stable and reliable internet connection is for a consistent gaming experience.
Gone are the days of age-old arcades. Today, gaming is mostly done online. Whether you hook up a gaming console or compete on your mobile, you need fast and lag-free internet access to defeat opponents, discover hidden treasures, communicate with other gamers around the world and maintain your hot winning streak.
Now, not all gamers are alike. Some play professionally, while others just indulge in a random video game or two for a fun time. Similarly, not all video games require the same amount of internet power.
Heavy MMORG games and VR simulations run on higher download speed and higher bandwidth, whereas, lighter action games can function on a minimal internet supply. Everything depends on the kind of video game you're playing and with what energy. When you evaluate these two factors, then, you'll be able to figure out how much broadband you essentially need for your gaming activities online.
There are hundreds of ISPs in the market, offering special internet plans for all types of video gamers. Click this link to find the right network for gaming. If you're wondering what are the minimum data requirements for playing video games, then stay tuned to this post.
What is the Role of Bandwidth in Gaming?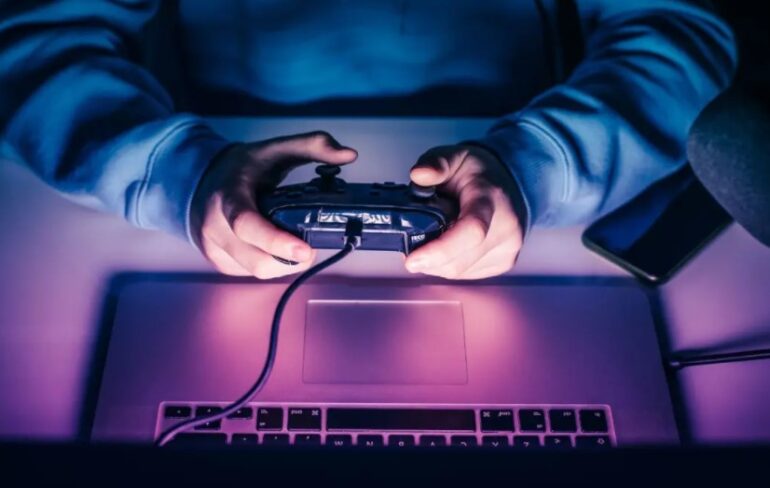 To see how bandwidth affects gaming, we need to understand what it really is. Bandwidth is the total capacity of an internet connection. It is the maximum or minimum amount of data that can be transmitted through cables or over-the-air from the ISP's station to your home and vice versa.
When you sign up for an internet plan, bandwidth is the total data that will be provided to you as a result. The availability of internet data at your disposal affects your gaming experience deeply. If you don't have enough data to go around, you will find yourself facing non-stop buffering and lags.
What are the Bandwidth Requirements for Different Consoles?
Gaming consoles are the gateway devices, which load your video games and ensure a smooth gaming experience. If you are playing your video games on your PC or Mac, then you'd need a minimum of 3 Mbps bandwidth, as computers can accommodate various types of light-to-medium-sized games.
On the other hand, if you have a PlayStation 5, which is geared to run intensive and high-quality video games, then you'd come to require a minimum of 25 Mbps bandwidth for PS5 gaming. Similarly, Nintendo Switch players should have a 3 to 5 Mbps minimum bandwidth for loading Nintendo games easily.
These estimates are for a single gamer. If there are several gamers in the household, then multiply these bandwidth requirements by the number of consoles that will be connected to your in-home network for an accurate number.
What are the Bandwidth Requirements for Different Games?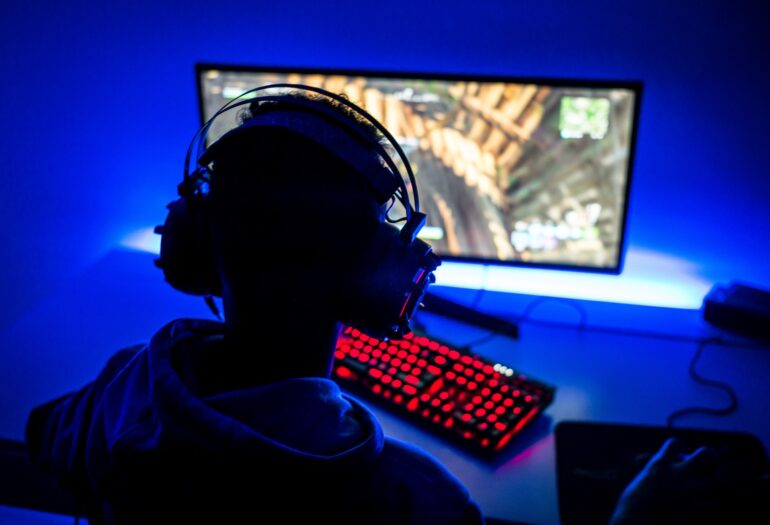 Games are evolving at a rapid pace to enthrall gamers and facilitate a more immersive gaming experience. According to FCC, most video games require a minimum bandwidth of 3 Mbps and a minimum latency of 150ms to load a simulated world and process split-second actions. For instance, if you are playing Fortnite on a gaming console, you should have 3 Mbps data at least for a lag-free session.
On the other hand, if you're maneuvering a multiplayer online game like Call of Duty, a bandwidth of 4 Mbps is a must. Speaking in terms of data consumption, FIFA 14 eats up 27MB in an hour, while Battlefield 4 burns through 67MB per hour. If you have a data cap on your plan, then this might be a big problem for you. For instance, Killzone: Shadow Fall consumes 195MB in an hour. If you play it for eight hours straight, then it'll eat 1.6GB of your internet data.
Do this every day and you'll soon run out of data to play, especially if there is a data cap on your internet plan. So, to be on the safe side, subscribe to an internet service that gives you unlimited data allowance and higher bandwidth to support your intensive gaming needs.
How to Boost Bandwidth for a Seamless Gaming Experience?
There are certain ways in which you can increase the bandwidth capacity of your internet connection and play your video games without facing latency or ping of any sort. Here are the top tips and tricks for a seamless gaming experience:
Go for a Wired Connection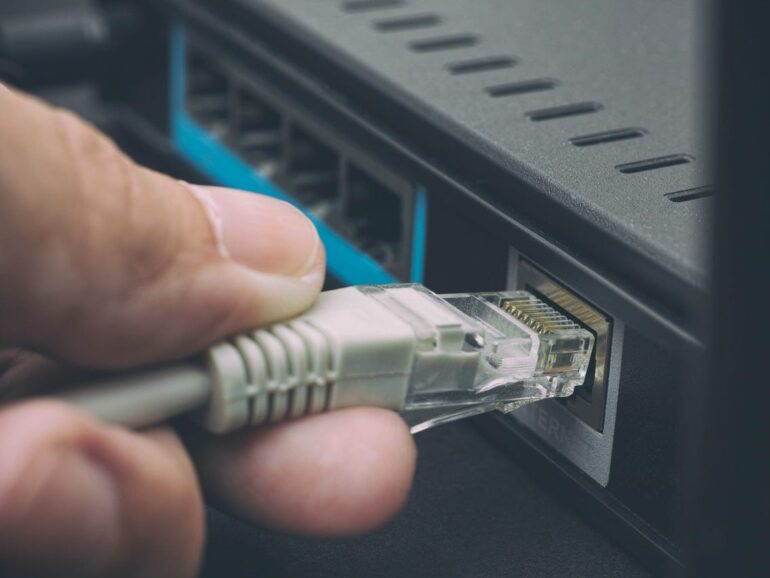 Most of the bandwidth is lost in the air as radio waves clash with objects and other wireless devices while reaching your gaming device. This interference is detrimental to your gaming experience. So, eliminate such a possibility of bandwidth loss by establishing a one-on-one connection between your console and your router through an Ethernet cable.
Switch Off Unnecessary Devices
Bandwidth consumption increases if a lot of devices are running in the background and eating up data unnecessarily. This won't leave you with enough bandwidth to run your video game smoothly. So, turn off unused devices by setting them to "Airplane Mode." Force close background apps and disable automatic upgrading for a while, as you play your game. Try to sit closer to your router to receive signals properly.
Upgrade Your Plan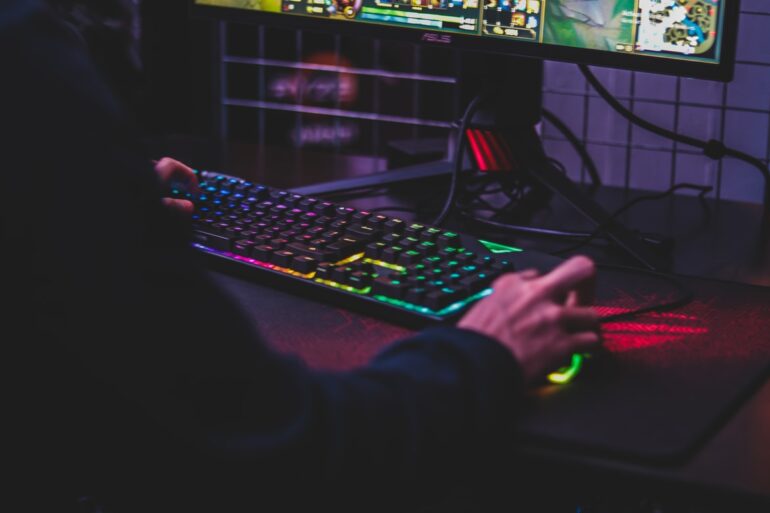 If nothing else works and you still experience high latency on your gaming connection, then it's time to go for an internet upgrade. Call your internet service provider and shift to a higher bandwidth tier with unlimited data, preferably. Some ISPs even offer special internet deals and add-ons for gamers. You can sign up for these to make sure that there is always enough bandwidth to go around at home.
Wrapping Up
Whether you are a hardcore gamer or an amateur one, you'll be frustrated if an unreliable internet disrupts your gaming journey and causes you to miss out on that delectable victory. So, use the pointers mentioned in this post to know the minimum data requirements for gaming and get the right bandwidth from your provider to game without lag.