We've all been there – that heart-sinking moment when your computer crashes or you accidentally delete important files. It's like losing a piece of your digital life. Data loss can happen for various reasons, from hardware glitches to human slip-ups.
But here's the good news: We will show you a straightforward solution. In this article, we'll walk you through how to recover lost data using a free disk recovery tool. It's a simple yet powerful way to regain what you thought was gone for good.
Looking for an all-in-one disk recovery software to recover lost data? Try Wondershare Recoverit!
What is Disk Recovery and How Does it Work?
Disk recovery is essential to data management. It recovers lost or deleted data from hard disks and SSDs. If you accidentally delete vacation images or essential professional papers, disk recovery may assist.
So, how does it work? A file you delete on your computer isn't fully gone. Instead, its place is tagged for fresh data. Until fresh data overwrites the old, your deleted file may frequently be saved.
Disk recovery tools scan this available space, looking for remnants of your lost files, and piece them together like a digital detective solving a puzzle. This process allows you to recover your precious data, even after seemingly vanishing into the digital abyss.
What is Wondershare Recoverit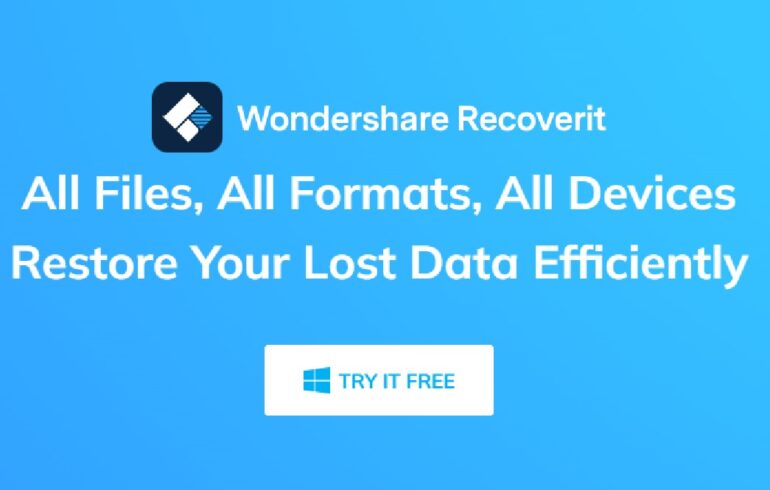 When recovering lost data from your disk, having a dedicated tool can be a game-changer, and that's where Wondershare Recoverit comes into play. This robust software is designed to be your savior, offering a user-friendly approach to retrieving those precious files you thought were gone for good.
Wondershare Recoverit boasts several powerful features that set it apart from the crowd. Its intuitive interface makes it easy for anyone, regardless of technical expertise, to navigate the recovery process effortlessly.
You can also count on its versatility, as it supports recovering various file types, including photos, videos, documents, and more. Additionally, its deep scan capability delves deep into your disk to find even the most elusive lost files.
Moreover, Wondershare Recoverit ensures the safety and security of your data during the recovery process, giving you peace of mind as it brings your valuable files back to life.
With its regular updates and commitment to excellence, Wondershare Recoverit is a reliable choice for data recovery, making it a must-have tool for anyone who values their digital assets.
All-in-all, Wondershare Recoverit has made Data Recovery easier than ever before!
How to Use Wondershare Recoverit for Disk Recovery
Wondershare Recoverit, the most effective data recovery program, ranks top. Millions of individuals and companies throughout the globe have used and trusted this product so that you may use it with confidence.
Please follow the instructions below to recover data from your hard disk using Recoverit:
Step 1: Open Wondershare Recoverit on your Mac or Windows computer and choose the Corrupted Hard Drive. The next step is to press the "Start" button.
Step 2: The second step is to scan the damaged hard disk. Recoverit will provide a list of folders containing your lost data during the scanning process.
Step 3: Following the scan, you may review the deleted files list and restore the ones you need. To recover a deleted file, select it and click the Recover button.
A Few Limitations with Disk Recovery to Know About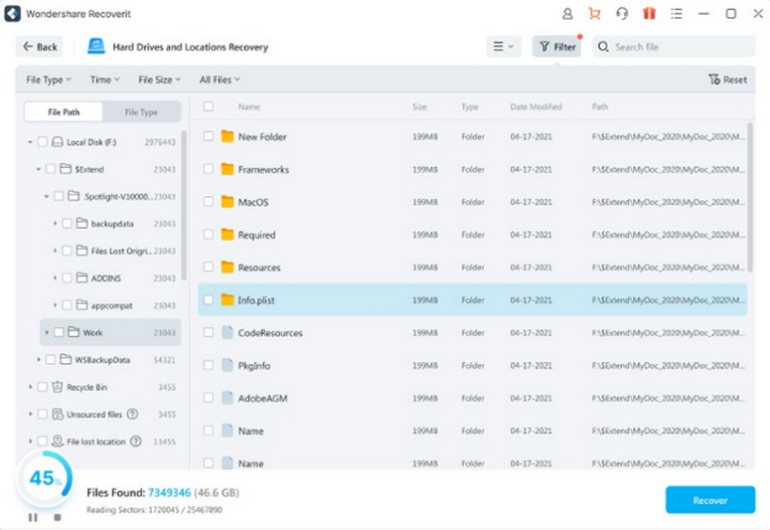 Disk recovery is a valuable ally in the battle against data loss, but it's essential to be aware of its limitations. Here are some key points to keep in mind:
Overwritten Data – Once new data has been written over the space where the deleted file was stored, recovery becomes nearly impossible. Disk recovery tools can't magically retrieve data completely replaced by fresh information.
Physical Damage – If your storage device has suffered physical damage like a fried circuit or a mechanical failure, no software can recover data without professional intervention. Physical damage often requires specialized hardware-based recovery techniques.
Fragmented Data – When a file is fragmented and scattered across different disk areas, recovery can be challenging. While some tools can piece together fragmented files, success isn't guaranteed.
Encrypted Data – Recovery can be extremely difficult if you've encrypted your data and lost the decryption key. Encryption is designed to protect your data from unauthorized access but can also hinder recovery efforts.
Unrecognized File Systems – Disk recovery tools may not work with uncommon or proprietary file systems. Compatibility issues can arise when attempting to recover data from non-standard file systems.
File Corruption – If the data you're trying to recover is corrupted or incomplete, recovery tools might not be able to reconstruct it fully. The success of recovery depends on the extent of the corruption.
Conclusion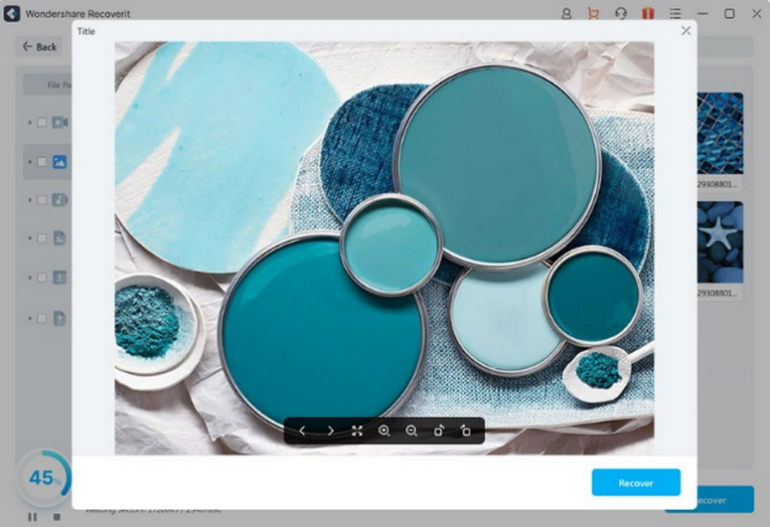 We've explored the basics of disk recovery, the impressive capabilities of tools like Wondershare Recoverit, and even the limitations that come with this technology. Armed with this knowledge, you now possess a valuable skillset to navigate the challenging terrain of data loss.
As a final recommendation, if you need a reliable and user-friendly disk recovery solution, Wondershare Recoverit is a worthy choice. With its intuitive interface, powerful features, and commitment to data security, it has proven to be a trustworthy companion for countless individuals and businesses in their data recovery endeavors.