Are casino games based entirely on luck or do you need some strategies to beat the house? This is one of the many questions that bother fans of one of the most popular casino games, blackjack. Beginners often have a problem in deciding whether to apply a specific strategy that would prove useful, whether to surrender to intuition and follow reason or to rely completely on their luck. Honestly, if I were in their place, I would devote a little more time to making such an important decision on which the entire outcome would depend. But still, how would we know which option is best if we don't try all three?
Let's put aside intuition and luck that may not be on our side for now, and focus our attention on the strategies that we can use during the game and with their help succeed in getting those cards that are ours. needed. You must be wondering which strategy is the right one that would bring quick and easy results. We couldn't single out just one, because there is more that we have prepared for you. And your task would be to find out which is the optimal one for you through practice and implementation. So let's see what strategies some of the best and first-class blackjack players use. Below are a few of them that you too could apply to improve your game at the blackjack table.
I think you already know the rules of this game, in order to succeed in beating the house or the dealer who is opposite you at the table, your cards should not exceed the sum of 21. That is, the one who exceeds this sum first is the loser. Those who are professionals when it comes to blackjack primarily have a very good game plan that no matter if you ask them if it is true, they would deny or not give you any answer to this question. If there's one thing poker and blackjack have in common, it's that in both card games the players avoid showing any emotion or gesture during the game. This is one of the best strategies they can use. On their face, you could read neither fear nor happiness, but an ordinary poker face that doesn't say much. And many feel that this strategy partially works in the game.
If you want to try to reduce the house edge, then you must try the following strategy. This game plan consists of splitting cards, especially when it comes to double cards, such as a pair of 2s or a pair of queens. Do you think all double cards should be split? Of course not, and you should be very careful when you do. For example, there is some unwritten rule that says double eights and double aces should always be split, why is that? Because chances are high that the next card the dealer will deal you with at the table will be a high-value card. If the next card is big, then you lose.
In this amazing game, you don't have to use complicated math operations, leave the math and card counting to the movie screenwriters. Try to enjoy a good game and use a simple and easy strategy that could benefit you. You could also opt for this move and try card counting to win, but keep in mind that casinos are not big fans of this group of people and this move would be risky.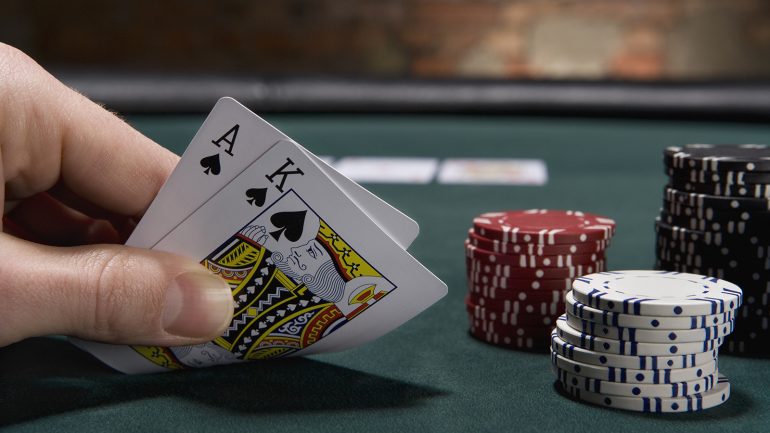 Keep in mind that not always what you have imagined in your head, that the same scenario will come true in reality. Sometimes our plans can go wrong very easily, and that's when we know it's the right moment to give up. What do you think if we could implement this game plan before it's too late because at certain points the option to surrender will be off the table? Experienced players like us would give you the same advice, you should surrender if you were in two situations. First, if the two cards that are dealt to you have a total of 16, but you are careful that these cards are not double eights, in that case, you can split them as we mentioned earlier. If your sum is 16 and the dealer has an ace, nine or ten, this is a situation where you must make the right move and fold this hand. And there is another variant if your two cards have a sum of 15 and the dealer has played you 10, this is another sign that you should stop the game.
Do you think any of these game plans we shared with you today would have any impact on your game and increase your advantage against the house? Which of the above strategies do you think is the best, that is, which one do you think is optimal? You can find out right away, all you have to do is visit gamblingsitesreview.com and start playing blackjack right away. The more hands you play, the more skilled you will be, and discover which master plan is the best one that suits you.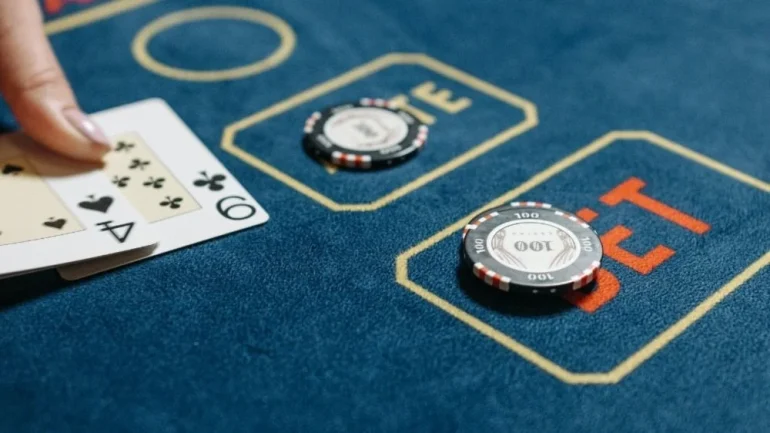 These are some of the moves used by even the most professional blackjack master players. Many of them say that it's not always just the game plan that has an impact on whether you manage to keep your card total below 21 or do the exact opposite and let the house collect your chips. There is no such thing as a perfect plan to win this card game. Even at times when you think you have chosen the optimal strategy, the exact opposite can happen and you lose. But that doesn't mean that one lost hand should make you completely give up on this entertaining game. Even the best masterminds had a lot of defeats in blackjack, but still, they did not give up their intention and continued to apply different strategies that gave good results in different situations. That's why we encourage you to visit the link above and judge for yourself if the game plans we've shared with you today work for you. Finally, we want to wish you the best of luck, and may the chances of winning be on your side.