In the modern digital age, we've become heavily dependent on our computers, smartphones, and other smart devices for a myriad of tasks – be it for work, entertainment, or staying connected. At home or in the office, a robust cybersecurity solution often shields us from a vast array of online threats.
However, when we step out of these familiar environments and embark on our travels, this protective bubble diminishes. Whether you're attending an international conference, on a business trip, or simply vacationing, you won't always have the luxury of your office's network security.
Instead, you'll find yourself relying on public networks such as those in hotels and conference centers. But how safe are they?
Understanding Endpoint Protection Software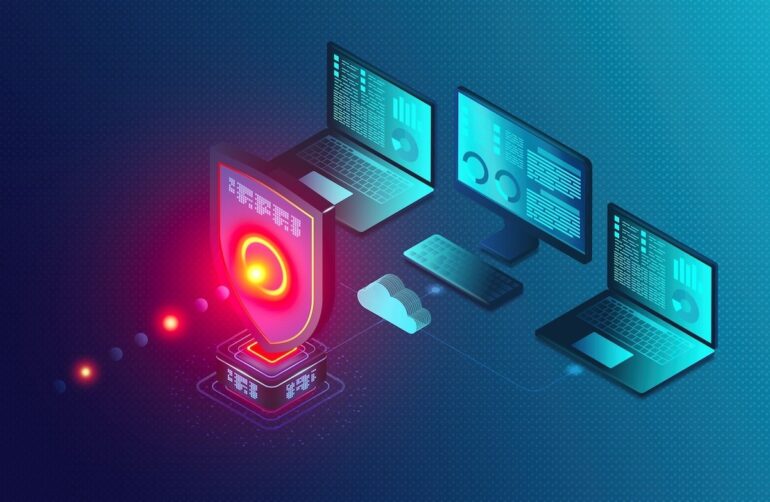 Before delving into the steps to ensure your computer's security while traveling, it's essential to answer the question; what is endpoint protection software?
At its core, endpoint protection software is a comprehensive security solution designed to protect a network's endpoints – in layman's terms, the individual devices like laptops, mobile phones, and desktop computers.
These tools actively monitor, detect, and counteract potential threats at the device level, providing an added layer of security. Think of it as having a personal security guard for each of your devices, always on the lookout for suspicious activity.
The Risks of Public Wi-Fi
The Allure of Convenience: One of the main appeals of public Wi-Fi is its convenience. However, these networks are often unsecured, making it easier for cybercriminals to intercept your data.
Malicious actors can set up rogue hotspots, misleadingly named after the hotel or café you're in, tricking you into connecting and handing over your data.
Mitigating the Risks:
Always verify the network name with the establishment's staff before connecting.
Avoid accessing sensitive information like bank accounts or business files while on public networks.
Turn off automatic connection to open Wi-Fi networks on your devices.
Strengthening Your Device's Defense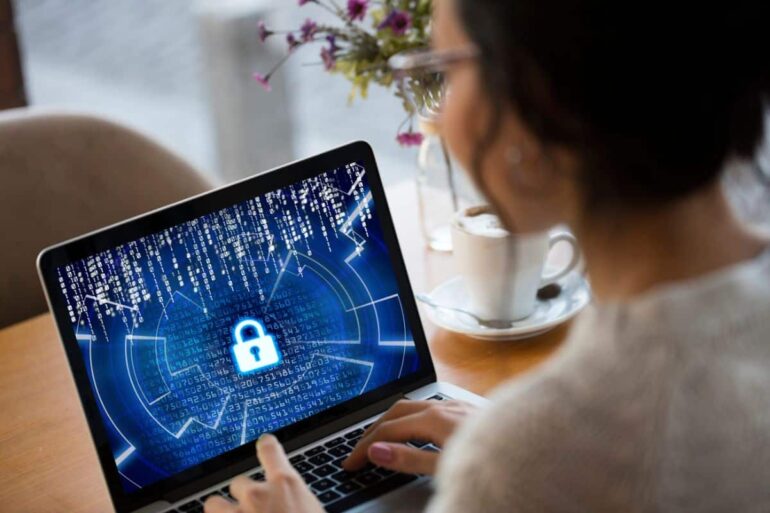 Regular Software Updates: Always ensure your operating system and software applications are up-to-date. These updates often include security patches for any vulnerabilities that might have been discovered since the last update.
Firewalls and Antivirus Programs: Equip your computer with a reliable firewall and antivirus program. These tools act as the first line of defense against potential cyber threats, scanning and blocking suspicious activity.
Use VPNs: Virtual Private Networks (VPNs) encrypt your online activity, making it challenging for prying eyes to decipher the information you're sending or receiving. It's particularly crucial when using public networks.
Password Protection and Two-Factor Authentication (2FA): Always password-protect your devices and ensure the passwords are strong – a mix of letters, numbers, and symbols. Additionally, wherever possible, enable 2FA for your online accounts. It provides an extra layer of security, ensuring that even if your password is compromised, access to your account isn't easily granted.
Physical Safety Measures
While digital threats are a significant concern, the physical safety of your devices shouldn't be overlooked.
Device Tracking: Ensure you've activated device tracking. Tools like "Find My Device" for various platforms can help you locate your device if lost or stolen.
Backup Your Data: Before traveling, back up your essential data. In case your device gets lost or compromised, you'll have a copy of your important files stored safely.
Conclusion
Traveling offers a break from the routine, an opportunity to explore, learn, and expand horizons. However, in the excitement, it's crucial not to neglect the security of our digital companions. By understanding the potential threats and taking the necessary precautions, you can ensure that your travels remain both enjoyable and secure. Safe travels!