A virtual private network (VPN) offers a number of benefits to ensure that there is both security and anonymity in place. Establishing this kind of network on a computer is a simple process.
Windows 10 offers a simple setup solution. Every setup process will vary based on the operating system in place. Once it is known that Windows 10 is the OS, it's all a matter of choosing the best provider.
Setting up a VPN in Windows 10 can be an easy process. Understanding the steps will make it possible for users to have more enhanced communications in place on the computer.
Set Up the VPN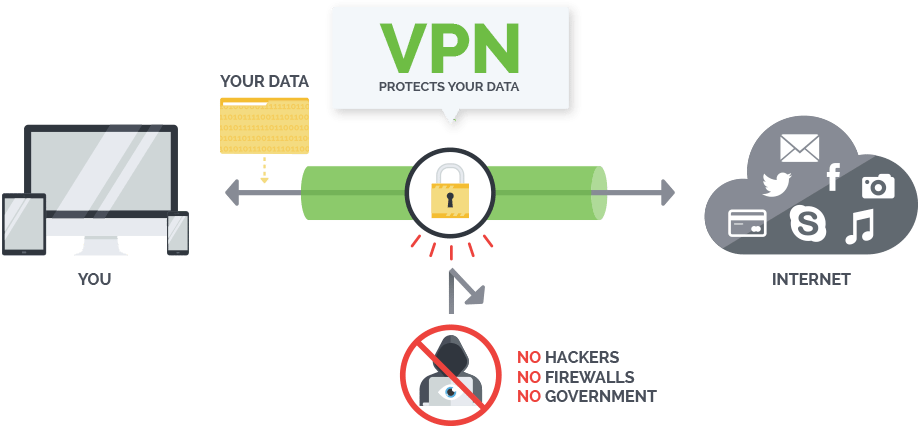 In order to set up a VPN on Windows 10, it will be necessary to establish an account with a provider. There will be multiple plans to choose from that are based on how long the plan will last. It's possible to pay by the month or choose a 12 or 24-month plan. Longer plans will provide more affordable monthly rates, though it is billed annually as opposed to monthly.
Once the account is set up, it will be possible to connect all devices to that one account. This ensures that smartphones and tablets can be set up with the VPN provider in addition to the computer that is running Windows 10.
The next step will be to download Windows VPN onto the computer. When it is downloaded, it will automatically install into Windows 10. There will be a few steps that will need to be completed in order to finish the setup.
There will be the need to log into the VPN account that was created. Once signed in, the VPN provider will prompt for more information, including identifying the optimal location.
The "Connect" button will locate the best server in order to get the desired level of speed. It will, then, show that the VPN is connected to the computer.
Choosing the location is critical as a VPN will offer anonymity. It will also make it possible to bypass various locale restrictions. If a person wants to sign up for a website that is only available to residents of the US or the UK, for example, that country should be selected in the setup even if that is not their primary country of residence.
At any time, it's possible to change the location in order to suit the desired level of anonymity. A list of favorite servers can be established as well. Static IP servers will also be available to ensure the same IP address is obtained every time.
Completing the setup will not take long on Windows 10 because it is already set up to accept a VPN. Rather than conducting a manual VPN connection, however, it can be advantageous to download software from a provider in order to take advantage of more benefits. It also prevents the need for a manual configuration, which can be a more time-consuming process.
Take Advantage of the Benefits
Once the VPN is in place, it can be used at all times. The benefits of a VPN provide so much more than security.
The most common benefits include:
Remote access

Cheaper tickets

Ability to bypass restrictions

Anonymity
The security ensures that there's better online safety, keeping information and surfing history private from hackers, telephony operators, and even the government via DNS leakage. Data will be encrypted and the IP address will be masked to ensure that no one is aware of the physical location that a computer user is in.
The VPN will also provide fully encrypted statistics to the ISP to ensure that personal information and the full user log is not visible.
Further, with remote access, a person has the ability to work from any location. The VPN is accessed remotely to ensure that a person can be productive based on where they are to access data.
When buying flight and other travel tickets, it can be more affordable because airlines will offer better rates to specific locations. Affordable flight tickets are achievable with a VPN due to being able to mask their specific location and choosing an area where there is a lower cost of living. It can be advantageous to use with airlines, rental car companies, and other rental services.
Restrictions can be bypassed, too. For example, many streaming subscriptions are only available in specific locales. The IP address will be hidden in order to bypass the restrictions that are in place to be able to overcome geography and take advantage of more internet coverage.
Finally, there's a level of anonymity that is afforded using a VPN. Websites and web applications can be accessed without an ISP or anyone else finding out what those sites are. It allows for more freedom so that a person can use their internet services without fear of anyone finding out what they're doing.
Signing in on Another Windows 10 Device
Once an account is set up with a VPN provider, it will be possible to use that sign-in on other devices. It will be necessary to download the provider's software onto the specific device. When the software is downloaded and installed, the same basic steps are followed to sign into the account and choose a location. When it is a shared device, the person should sign out of the VPN software when finished with the computer.