Capturing pictures has become a hobby of every second person these days. We take a lot of pictures almost everyday, be it of us, our family,nature or even our food. After storing a picture, it turns into a memory. For viewing and reliving these passed beautiful moments, we take aid from the Photo Viewer software of our PC. The inbuilt Windows Photo Viewer has been our favorite for this purpose since the time we first held a mouse. However, Microsoft replaced our beloved Windows Photo Viewer with Photos app.
Most of us did not like it. So here, I will tell you about 10 Best Photo Viewer for Windows 10.
Why Replace "Photos" App on Windows 10?
Microsoft replaced our beloved "Windows Photo Viewer" in 2015 edition of Windows 10. A lot of people were confused, including me. As "Windows Photo Viewer" was a powerful and amazing software that fulfilled every requirement of the users who used it. The software was replaced by the "Photos" app. People did not accept this change wholeheartedly.
According to the reviews collected by different users, they find the "Photos" app:
a basic software that lacks some needed features.
only good enough to view pictures, and not tweak them.
heavy power consuming and loads pictures relatively slow.
These were the key reasons as of why people are not happy with "Photos" app.There are several other cons explained by the users too. Therefore, I have compiled a list of the 5 Best Photo Viewer for Windows 10. All of them have their unique features that you would probably adore.
5 Best Photo Viewers for Windows 10
I'm presenting a list of 5 best Photo Viewer for Windows 10 here coupled with a brief introduction to each of them. You can selectively choose any of them or whichever suits your needs the best. All of these have a unique set of features that will surely leave an impression on you. Let's move further to the list of Photo Viewers now.
1. IrfanView

IrfanView is a photo viewing and editing software that probably all of the advanced users are aware of. This software worked great on the older versions of Windows and performs amazingly on the newer versions as well. The owner has improved the software with his immense hard work completely free of cost. The major specialty of IrfanView is its vast range of options and preferences making it a very configurable software.
IrfanView supports a large number of image file formats which can be further extended with plugins. It provides some great image editing tools like crop, red eye removal tool, resizing,format conversion, etc. Along with all these, IrfanView also provides a multi-lingual user interface. Another amazing feature is that IrfanView can also play various audio and video formats and, also has a slideshow feature which can be saved as a screensaver. Take a look at a screen capture of IrfanView:
2. FastStone Image Viewer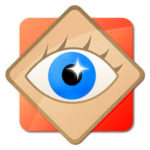 FastStone Image Viewer is a fast, stable and reliable image viewer, image browser, image editor and image converter software for Windows users. It is completely free to use and is an open source tool. FastStone supports a large number of image formats. It is also packed with all the basic editing tools that you can use for cropping, rotating and resizing your pictures.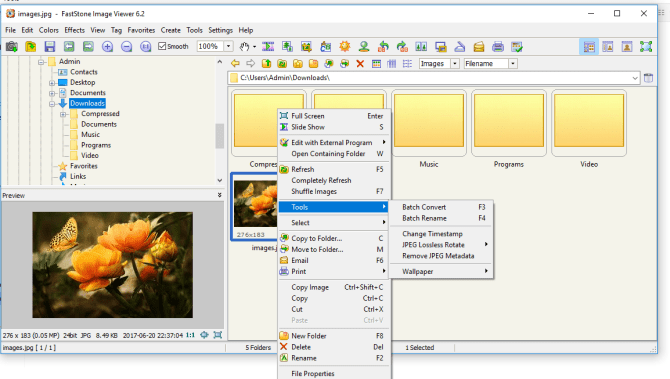 It also has the red-eye removal feature. One great feature is the Drag/Drop and Copy/Move feature. Other amazing features include the Versatile screen capturing facility, Different effects and transitions, and the multilevel undo or redo feature. You should try this software in order to understand its vast range of capabilities. Take a look at its screen captures:
3. XnView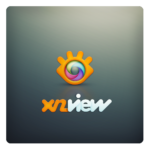 XnView supports more than 500 file formats. Therefore it is able to open almost any type of image that you have on your PC. The image rendering quality is very good and fast and it also has a multi-lingual user interface. This third-party tool is a lot like IrfanView. You can use it in a portable version too. Some other great features include viewing images in several ways, such as standard Thumbnail view or FullScreen view.
In addition to these, there is also a FileStrip view and SlideShow with FX option as a treat. Another great feature is the support for image comparison and basic image editing. Although, the most remarkable feature of XnView is the Duplicate File Finder that searches your hard drive for any duplicated images. Other additional features include metadata support, batch processing and batch renaming. Take a look at a screen capture from XnView:
4. Picasa Photo Viewer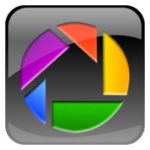 The Picasa Photo Viewer is a fast, stable and cool looking image viewing software for Windows. This Photo Viewer has a similar feeling to a media player as it is way too different than a simple picture gallery. You can press Enter key on your keyboard to see any image in fullscreen mode, and you can start a slideshow also with just a single click.
It is also packed with the basic image editing tools that may fulfill the needs of almost all the users. One drawback of using this software now is that the image upload feature will not be supported as Google has shut down Picasa's web service. Albeit, the software is a must try. Take a look at its screen capture: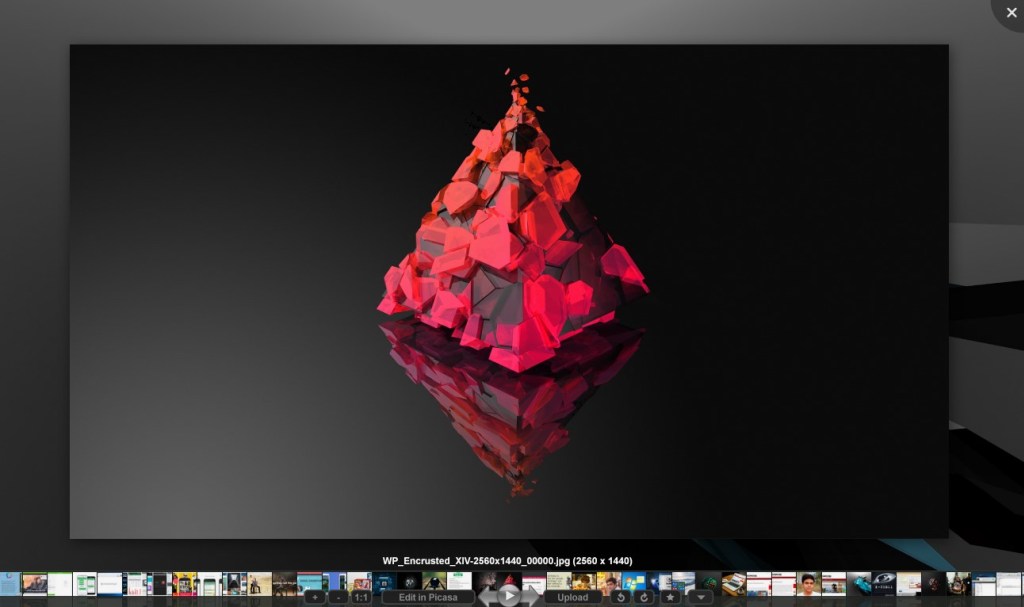 5. Nomacs
Nomacs is one great alternative to Window Photo Viewer. It is free to use and open source photo viewer with a wide range of features and functions. You can use it to edit your photos with basic editing tools like cropping, rotating and resizing as like you can do with Windows Photo Viewer. You can use Nomac on almost every Operating System.
It supports almost all image formats including RAW and PSD images. Nomacs also makes you able to view the metadata, thumbnails, and histogram of your images. Other great features include browsing zip or MS Office files with Nomacs, increasing the brightness of your images or, contrasting your photos with its adjusting tools. It has all the capabilities that a Windows user desires in an Image Viewing software. Take a look at its screen capture:
These were the 5 Best Photo Viewer available for Windows users. In addition to these, there are several other software available too that offer certain other functions and features.
More Photo Viewer Software for Win 10
Since you have been good enough to read my post this far, I'd like to be kind enough and lend you a little bonus here. I'll present you some more Photo Viewers that you can use as an alternative to Windows Photo Viewer and replace the new Photos app. These are some great apps that have the ability to win you after you try them once. Though they are not better than the above mentioned ones in my opinion. Scroll down to know about them:
After exploring the built-in Photos app and other popular photo-viewing software options for Windows 10, some users may be interested in exploring more creative ways to display their digital photos. That's where Wallpics.com comes in, offering a unique and customizable option for personalized photo display.
Platforms like these allow users to upload their own photos or choose from a library of images to create personalized photo tiles that can be hung on walls. These tiles are designed to be easy to install, with a simple peel-and-stick backing that allows them to be easily attached to most surfaces without damaging walls or leaving residue.
Summary
These were the 5 (+5 Bonus) Best Photo Viewer for Windows 10. All of them deserve to be on your computer based on your personal requirement. However, you cannot install them all together so I'd suggest you to try them all one by one until you find a perfect match for you. Hope I helped you in the manner you wished for.