For beginners who want to start exploring this field, cryptocurrencies offer numerous exciting possibilities. This includes investing in promising crypto projects, actively trading on exchanges, and using cryptocurrencies to pay for goods and services online.
How do you start investing in cryptocurrency? You need to study basic terms, choose appropriate tools, and adhere to security rules. Let's get to it!
Exploration of Key Terms and Concepts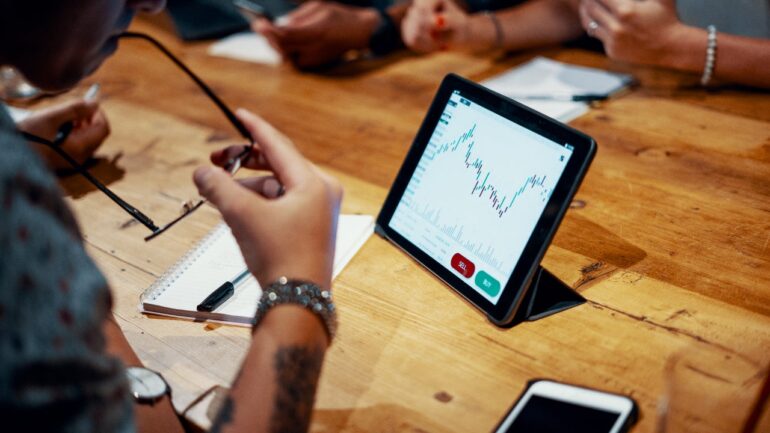 First, you need to understand the basic terms and operating principles. It will help you understand how the world of cryptocurrencies works. Let's start from the simple and move towards the complex.
Basis: What is cryptocurrency?
It is a digital or virtual currency secured by cryptography and operates on blockchain technology. Unlike traditional fiat currencies such as the dollar or euro, controlled by states and central banks, almost all cryptocurrencies are fully decentralized.
The issuance of new cryptocurrency and the execution of transactions occur through complex mathematical algorithms and cryptographic verification across a network of thousands of computers worldwide.
The main advantages of cryptocurrencies over traditional currencies are:
Anonymity and Confidentiality of Transactions: cryptocurrencies provide a level of anonymity and confidentiality in transactions.
Low Cost and High Speed: The tokens offer low transaction costs and high processing speeds.
The ability for Instant Global Payments: cryptos enable instant payments to any part of the world.
Absence of Intermediaries: There are no intermediaries involved in cryptocurrency transactions, reducing the need for third-party involvement.
Control Over Assets Without Government or Bank Involvement: users can control their funds without reliance on government or banking institutions.
Cryptocurrencies are very appealing for short-term speculation and investments and for use as alternative currency for transactions and payments, especially on the Internet.
Blockchain
It is the foundation of any cryptocurrency, a decentralized database that stores the complete history of all transactions in the network in encrypted form. Information in the blockchain is grouped into blocks and arranged in a chain (hence the name), with each new block referencing the previous one. It ensures transparency and immutability of transaction data.
Crypto Wallet
It's a program or service designed for storing and managing cryptocurrencies. There are software, hardware, paper, and online wallets. You can use them for obtaining crypto addresses, conducting transactions, and checking balances.
Public and Private Keys
These are unique cryptographic keys used in cryptocurrency networks to sign transactions. The public key can be viewed as a crypto address for receiving funds, while you keep the private key in a secure place.
Mining
It is the process of confirming transactions and creating new blocks using the computational power of hardware. Miners receive a cryptocurrency reward for this, hence the term "mining" cryptocurrencies.
Choosing a Cryptocurrency Wallet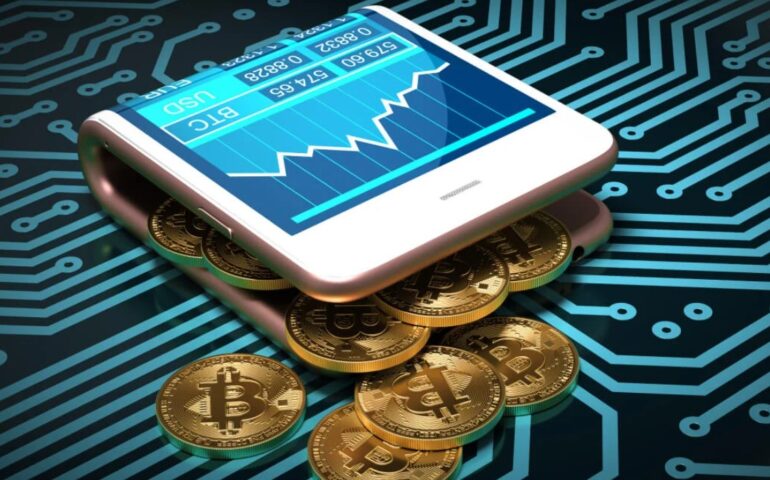 How to start investing in crypto? First, you need to have a wallet. When choosing a wallet, it's worth paying attention to the following criteria:
The wallet supports popular cryptocurrencies such as Bitcoin, Ethereum, Litecoin, and altcoins. The broader the list of supported assets, the more convenient.
Look at the security and reliability of fund storage. Modern data encryption, user authentication, and backup are necessary.
Ease of use. The wallet interface should be understandable even for beginners.
Check the ability to recover access if the password is lost.
Look at mobile applications for Android and iOS.
Check reputation and reviews from real users.
Look at the additional features such as staking and cryptocurrency exchange.
Popular choices among beginners include Exodus, Metamask, and Trust Wallet. We also recommend using hardware wallets like Ledger or Trezor for added security.
Registering on a Cryptocurrency Exchange
How to get started with cryptocurrency? For trading and exchanging cryptocurrencies, you should register on online exchanges. When choosing a cryptocurrency exchange, pay attention to the following points:
High liquidity – large trading volumes and a small spread between buying and selling prices.
Support for popular trading pairs – BTC/USDT, ETH/USD, SOL/BTC, etc.
The ability to fund your account with a card, bank transfer, or various cryptocurrencies.
Security and reliability of fund storage and account security.
Convenience of the exchange interface.
Low fees for trading operations and fund withdrawals.
Popular options include Binance, Coinbase, Bybit, and Kraken. The registration process is standard:
Go to the selected exchange's website, enter your email, and create a secure password.
Confirm registration, and provide your phone number, full name, and date of birth.
Complete identity verification by attaching photo documents.
Set up two-factor authentication for additional security.
Deposit funds with fiat or cryptocurrency and start trading.
Basics of Cryptocurrency Trading
To generate a stable income in cryptocurrency trading, it is crucial to adhere to certain principles:
Continuously analyze news and market events, monitor charts, and identify current trends.
Choose a suitable trading strategy, whether it be scalping, day trading, trend-following, or indicator-based.
Set stop-loss and take-profit orders to minimize risks with each trade.
Avoid investing large sums immediately; it's better to start gradually with a demo account.
Diversify your crypto portfolio to reduce dependence on the fluctuations of a single coin.
Lock in profits and reinvest them in assets that are currently promising.
Constantly refine and improve trading skills through practical experience.
The main rules for beginners are to meticulously analyze the market, refrain from risking large amounts, and not succumb to emotions. To track the best prices and market activity you can use a cryptocurrency monitor.
Investing in Cryptocurrency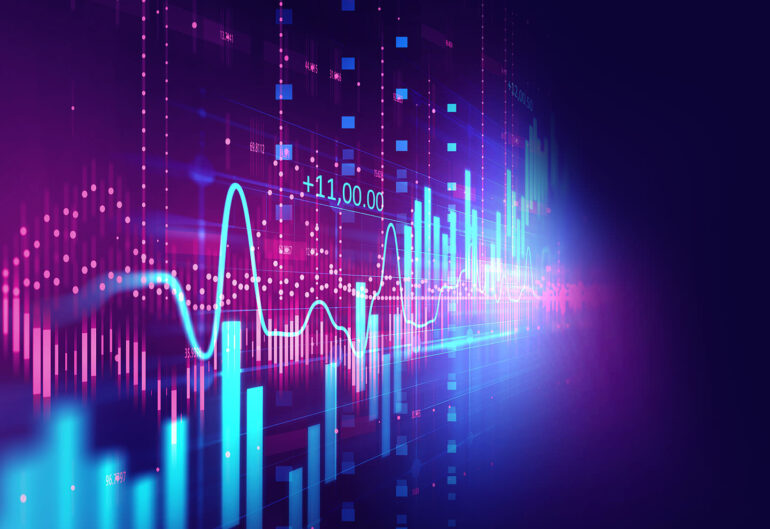 When engaging in long-term cryptocurrency investment, the main task is to select potentially promising coins. Here are some things to consider:
Bitcoin is often referred to as "digital gold" and forms the foundation of the entire crypto economy. Despite its high price, it remains a reliable investment.
Ethereum is the largest platform for smart contracts and decentralized applications. It has significant growth potential.
Solana, Cardano, and Polkadot are popular and rapidly growing altcoins with innovative blockchain solutions.
Tokens of in-demand decentralized services like Uniswap (DEX), Chainlink (oracles), Aave (DeFi), and others are worth considering.
Hype new coins that have recently entered the market come with high risks but also the potential for significant profits.
To reduce risks, it's advisable to diversify your portfolio across different asset categories. Avoid investing all capital in a single coin.
Security of Investments and Trading
Dealing with cryptocurrencies requires increased attention to security due to the anonymity of transactions. To safeguard your assets and accounts, it is recommended to:
Keep the main capital in secure hardware wallets like Ledger in offline mode.
Avoid leaving large sums on exchange accounts; promptly transfer funds to personal wallets.
Set robust passwords, 12-14 characters long, for all accounts and wallets.
Enable two-factor authentication for additional protection.
Keep seed phrases and private keys for crypto assets strictly confidential.
Do not store screenshots of seed phrases, passwords, or keys on your computer or in the cloud.
Use antivirus programs and avoid visiting phishing websites.
Refrain from communicating with scammers on messaging platforms and avoid clicking on suspicious links.
Adhering to information security practices will significantly reduce risks when dealing with cryptocurrencies.
Is it Worth it to Invest in Cryptocurrency for Beginners?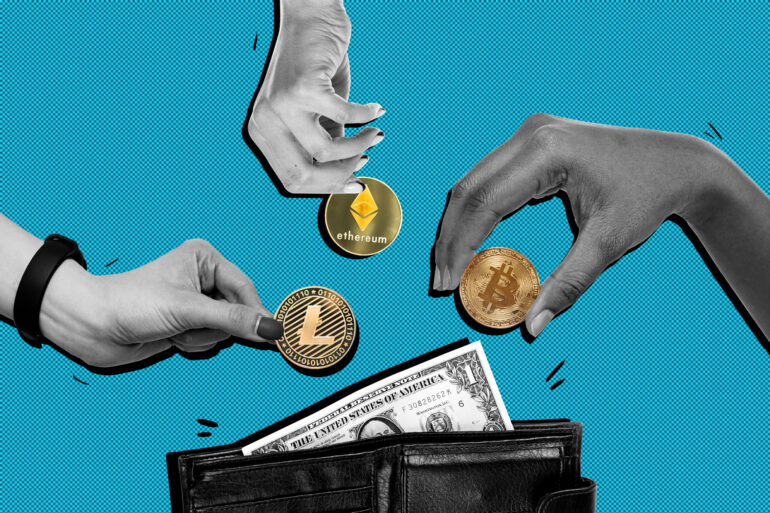 In summary, it can be said that the world of cryptocurrencies truly opens up a plethora of exciting opportunities for newcomers – both for investment and passive income, as well as for active trading and speculation. Thanks to decentralization and anonymity, cryptocurrencies allow individuals to control their funds regardless of the state and intermediaries.
However, it is essential to understand that this market is characterized by high volatility and significant risks. For beginners, it is crucial to thoroughly study the basic terms and concepts, grasp security rules, and start with small amounts.
Without a deep understanding of technologies and careful market analysis, it is easy to lose money in speculations and investments.
Therefore, before starting to trade crypto, it is recommended to carefully consider whether you are willing to accept high risks for potentially high returns. If you are ready to learn systematically and follow the rules, the doors to the crypto world are open. Good luck!