Since we live and evolve alongside ever-growing technological advancements, it comes as no surprise that numerous, traditionally social, games of chance, follow the trend and are adjusted to meet the wants and needs of an online gamer. Reasonably, the online realm enables a business holder to reach out to a broader audience and involve players from different parts of the world, which would be almost unimaginable to achieve via standard means. Thus, in order to make the most of potential games and present your idea globally, we present you with a list of tips on how to choose the best white label bingo software solution for your business.
What is "White Label Software" Indicates?
Numerous successful programming companies do what they do best; they write the code, but it is your job, as a client, to direct them to what you want the newly crafted program to perform. In a nutshell, there are two types of white label software developers. The ones that work one hundred percent according to your guidelines, and the others who offer ready-made solutions.
In both cases, a client has the right to make and demand amends, depending on what they want and need. Naturally, price tags of the aforementioned services differ and can be additionally changed according to how much time and work needs to be invested until the project is finished.
In the end, the client ends up with software under their brand's name and a ready-to-launch platform. Even though the process appears to and can be facile, there are still factors you need to focus on in order to end up with precisely what you want and need.
The Game
Since we discuss bingo software solutions, the first thing you need to consider is what type of bingo games would you like to be included in your software to be. Essentially, you should choose between the bingo game variations and additional features you want your game to have, such as jackpots, loyalty bonuses, extra segments, etc.
For a bingo game to operate successfully, your developer should provide an accredited Random Number Generator and licensed payment software, unless you want to organize free of charge online bingo, which we doubt. Jokes aside, but when payment methods are in question, we should highlight you should pay additional attention to opt solely for the ones you reckon you will need since the ones you don't would only cost you more.
Networking
A vast majority of bingo players participate not solely for the potential award, but also for the opportunity to exchange a word or two with other contestants. Since everything happens online, a chat room and a moderator in charge of keeping order is what you should ask your white label software developer to ensure.
People get bored fast, so securing they have a variety of rooms to try their luck in would definitely make your bingo brand stand out from the competition. All of the aforementioned might cost you more than the basic package, but it should come out as a good investment in the long run.
Licensing
Obtaining a bingo license could take a layman several weeks, if not months to obtain. Thus, it might be best to spend a few bucks more in order to purchase a licensed software that would not get you in conflict with the law. On the other hand, you can always consult a bingo white label solution to learn more about additional details necessary to transfer the idea of online bingo to its tangible, or at least online form.
Customer Support
You should be aware that anything related to online content tends to experience technical difficulties from time to time, and it is up to the team in charge of technical support how fast the issue shall be resolved. The more competent the team, the lesser the chance of malfunctions, or their duration is.
On the other hand, you need to worry about the clients. The chances they will ask about irrelevant stuff are major, but you need to find a way to lend them an ear in order to keep them interested by showing you care for the time they spend on your platform. Either that or you should ask a white label software developer to take care of that segment as well.
Interface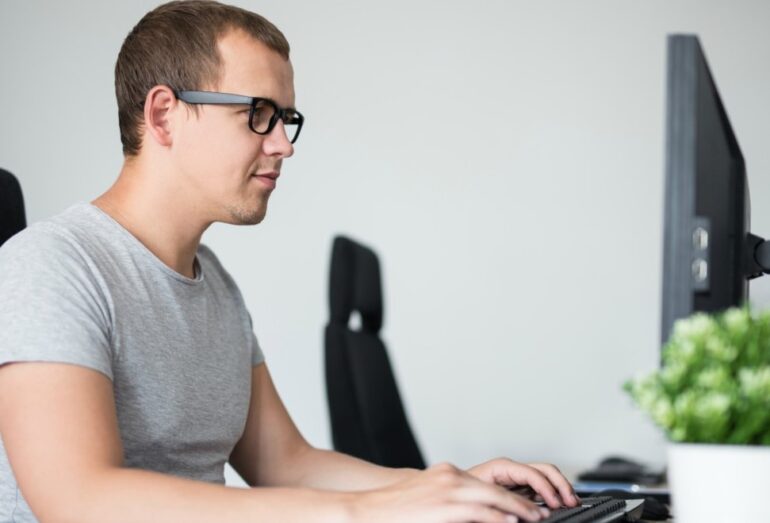 Your clients should feel comfortable while they enjoy spending or earning cash playing online bingo under your brand name, and it is your job to make it happen. Since you probably know little about interface and front-end systems, you should inquire with your potential white label software developer about it.
In a nutshell, the things they should secure are fast loading with no lagging, clear and easy-to-use navigation system, different operating system compatibility, and multiple-language support, if necessary. You should be aware that nothing about these features is obligatory, but they are the ones potential players will consider once they try their luck in your online bingo, thus make sure you do everything you can so they can have a whale of a time.
Outgoings
Since we have discussed which aspects should your online bingo game have, and what your white label software developer should deliver, we should mention potential costs. The calculus is simple, since the more features you desire, the more it will cost, but bear in mind that different white label software developers not only offer different packages but also charge at different rates. Thus, what you should do is make an assessment and analyze your options well before making any formal moves.
Also, do not get out of your mind that the initial costs are not the only ones you will have when purchasing a white label software solution is in question. There are additional expenses such as marketing services and tax payments you will have to settle on time if you mean business, thus, make sure you plan the whole project well before rushing into premature actions.
Hopefully, the aforementioned pieces of information and suggestions shall prove their usefulness in the future and enable you to choose the best white label bingo software solution for your business easily. Numerous companies offer their white label solutions, so what you should do is carefully assess the opportunities and pick the one that suits your business style and program the most. Fortunately, the list lines above are there to assist you in making your venture as successful as possible.