Maintaining a youthful and ageless appearance is a desire shared by many. Aging clearly happens to everyone and everything and while it is important to address any mental health concerns around agine, there are various steps you can take to embrace the years gracefully and preserve a vibrant, youthful look. This article will explore useful tips to help you maintain an ageless look. Incorporating these practices into your lifestyle can enhance your natural beauty and radiate a timeless aura.
Protect Your Skin from the Sun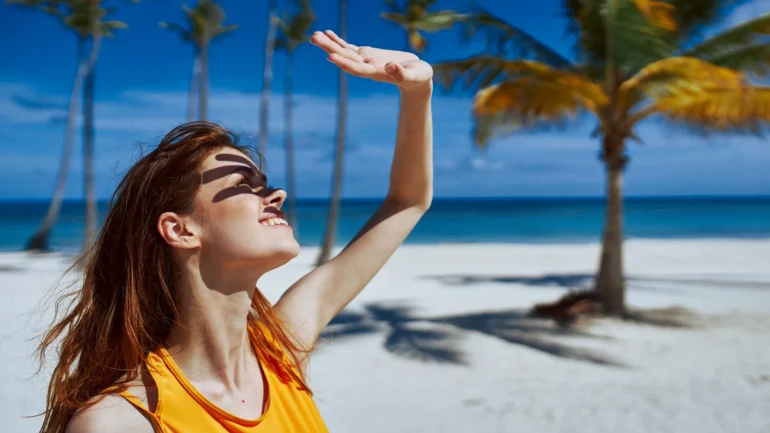 The sun produces UV rays which are harmful to our skin – one of the most crucial steps in maintaining an ageless look is to reduce your exposure to these. Prolonged sun exposure can lead to aging, wrinkles, lines, and spots, which is why you should make sunscreen a non-negotiable part of your daily routine, applying it generously to all exposed areas of skin, regardless of the weather. Ideally, you should opt for a broad-spectrum sunscreen with a high SPF value and reapply it every few hours, especially when spending extended periods outdoors.
Hydrate Your Skin
Younger skin is more hydrated leading to its youthful elasticity and radiance. Moisturize your skin daily with a quality moisturizer suitable for your skin type. There are plenty of moisturizing ingredients that you should look out for in a good moisturizer, like hyaluronic acid, glycerin, and ceramides, which help lock in moisture and promote a plump and supple complexion. Additionally, you should consider using a hydrating facial mist throughout the day to refresh and replenish your skin's moisture levels.
Finally, if you are still finding that your skin feels or looks tired and dry, then you might want to consider engaging with professional services from a company like dermani Med Spa, which can help to rejuvenate and enhance your skin, and physical appearance in general.
Stay Hydrated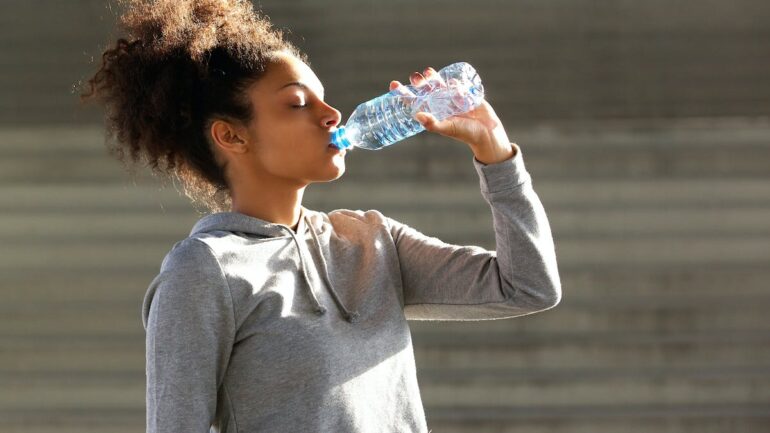 Of course, on top of hydrating your skin, proper hydration, in general, is essential for maintaining a healthy and ageless look. Drinking adequate water throughout the day helps flush out toxins,
It is still recommended that you drink 8 glasses of water daily and consider incorporating hydrating beverages like herbal teas and infused water for added flavor and hydration, which can make it easier to keep up with your hydration. Though how much you personally need will vary depending on your lifestyle.
Follow a Balanced Diet
Maintaining a healthy, balanced diet benefits your overall well-being and plays a significant role in preserving an ageless look. You should make sure to include as wide a range of fruits and vegetables as possible, and include whole grains and lean proteins as well as healthy fats in your daily meals, since these nutrient-rich foods provide essential vitamins, antioxidants, and minerals that support skin health and protect against oxidative stress.
Get Sufficient Sleep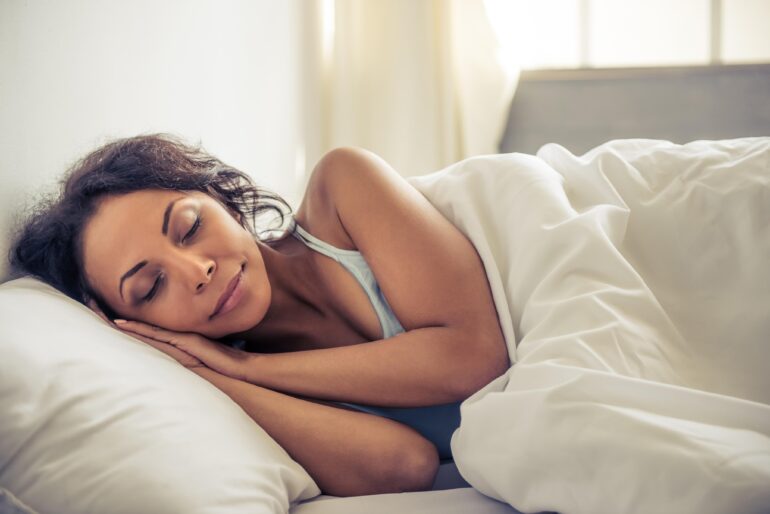 Adequate sleep is crucial for your body's rejuvenation and helps maintain an ageless appearance. Sleeping is when your body can repair and regenerate itself, a process that includes your skin. You should aim for 7-9 hours of quality sleep each night to allow your body ample time for this restorative process. Plus, you might want to consider investing in a comfortable mattress and creating a calming bedtime routine, to help you establish a relaxing sleep environment and get some quality sleep.
Prioritize Stress Management
Chronic stress can accelerate aging and negatively impact your overall well-being, so you should incorporate stress management techniques into your daily routine to maintain an ageless look.
The best way to manage this stress is to focus and find activities you enjoy that will aid your relaxation and reduce your stress. Meditation, yoga, deep breathing exercises, or engaging hobbies are all good places to start. So, find what works best for you to manage stress and prioritize it in your life.
Embrace Facial Exercises
Facial exercises can help tone your facial muscles, which can aid a youthful and lifted appearance. You could try to add facial exercises into your daily routine to target areas prone to sagging, such as the cheeks, jawline, and forehead. For example, you can try exercises like the cheek lift, where you smile with your lips closed and lift your cheeks toward your eyes. Another exercise is the forehead smoother, where you place your palms on your forehead and apply gentle pressure while raising your eyebrows. These exercises, when performed consistently, can help improve muscle tone and promote a more youthful look.
Take Care of Your Hands and Neck
While we often focus on facial skincare, it's essential not to neglect the hands and neck, as these areas can reveal signs of aging. Apply sunscreen to your hands and neck daily to protect them from sun damage. Moisturize these areas regularly, and consider using anti-aging products that target sagging and wrinkles. Exfoliating gently on a weekly or twice weekly basis will remove dead skin cells and promote a smoother texture. Remember to extend your skincare routine beyond the face to maintain an ageless appearance.
Embrace Minimalistic Makeup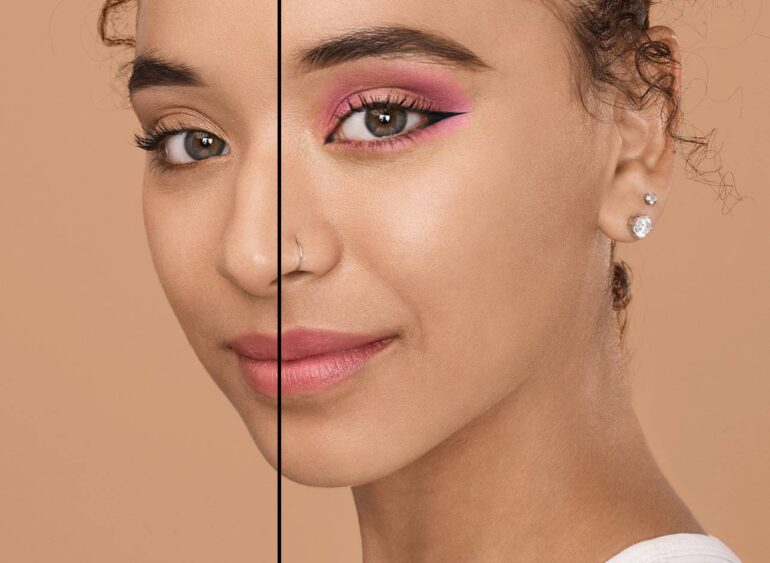 As you age, less is often more when it comes to makeup. Embrace a more minimalistic approach that enhances your natural features. Try to use a lightweight foundation, build this up if you want more coverage. A tinted moisturizer might be enough for daytime too, just to even out your skin tone. If you need to add colour try a very subtle blush or bronzer. Define your eyes with a coat of mascara and choose a neutral eyeshadow palette. Finish with a moisturizing lip balm or a sheer lipstick for a youthful and fresh look.
Maintain a Positive Outlook
Your mindset and attitude play a significant role in maintaining an ageless look. Cultivate a positive outlook and embrace a youthful perspective on life. Surround yourself with positive influences, engage in activities that bring you joy, and nurture meaningful relationships. A positive mindset can radiate through your appearance, making you appear more vibrant and youthful.
Embrace Change and Emphasize Inner Beauty
Aging is a natural part of life, and embracing it gracefully can contribute to an ageless look. Emphasize your inner beauty by cultivating qualities such as kindness, compassion, and confidence. Embrace change and allow your style and preferences to evolve with time. Remember that true beauty comes from within, and when you feel beautiful on the inside, it reflects in your outer appearance.