When it comes to decorating your home, there are many factors to consider. You need a well-thought-out plan that encompasses everything from the color of your walls to the choice of furniture. Each detail should harmonize with the others to create a cohesive and appealing look.
But decorating isn't just about aesthetics; it's also a way to showcase your family's personality and values. Custom decorative metal signs offer a unique opportunity to display the principles and traditions your family holds dear.
Kitchen Bar Sign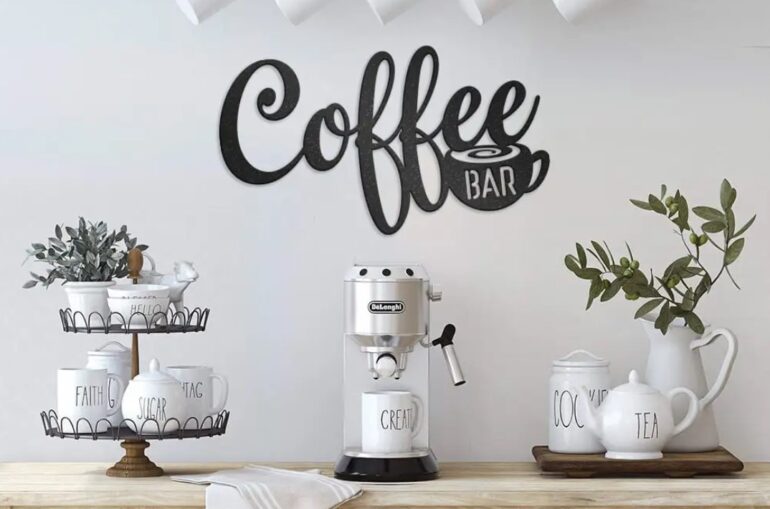 Let's focus on one specific aspect of your home: the kitchen. The kitchen is often considered the heart of the house, where essential activities like cooking, dining, and quality time with loved ones take place.
Given its central role, it's crucial to pay attention to its ambiance. Some may mistakenly believe that the kitchen, with its sometimes chaotic appearance due to cooking equipment and dining essentials, doesn't need decoration. However, this couldn't be further from the truth.
Metal wall art can serve as an excellent decorative element in your kitchen. It brings vitality to any space, breathing life into even the simplest of areas. Adding wall art to your kitchen can enhance its interior by introducing colors and shapes.
It works wonders in transforming plain and modest spaces, making them visually appealing without the need for extravagant furnishings. Your metal wall art can even serve as the focal point of your kitchen or dining area, adding a unique touch to your home decor.
When it comes to metal decor, you have plenty of options available, but opting for personalized pieces is a standout choice. Choosing customized metal decor for your home is a great idea because it encapsulates your family's values and beliefs in a single, unique piece.
These custom designs can take various forms, such as a hanging metal basket filled with decorative toy fruits, a wooden chopping board adorned with metal letters spelling out the names of family members, or even large vinyl letters displaying meaningful words or phrases.
If you're not a fan of textual elements, consider personalizing bucket pots for a kitchen mini herb garden. These pots can be planted with herbs and hung on a wall, creating a visually appealing and functional addition to your kitchen. This customization can be particularly inviting to visitors, especially if your home embraces an eco-friendly or natural design concept.
Living Room Signs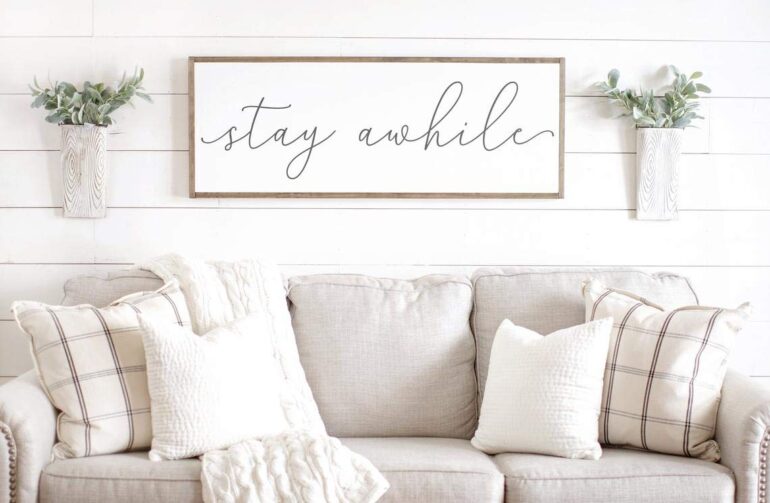 When it comes to interior design, the living room typically takes precedence as it serves as the central hub of a home, frequented by everyone. While ideas for decorating this space are often in abundance, choosing the right design is crucial to capture the attention of those who enter the room.
The ideal sign for your living room should act as a welcoming statement. It should harmonize with the overall style of your home, which is influenced by the furniture and other elements in your house.
The perfect living room sign should also be durable, long-lasting, and versatile, capable of being placed anywhere in the room as an ornamental piece that enhances the room's aesthetics.
Moreover, it should possess a modern and contemporary appeal, complementing the existing furniture regardless of its style. In essence, the right living room sign can not only welcome guests but also contribute to the room's overall beauty and atmosphere.
Outdoor House and Door Signs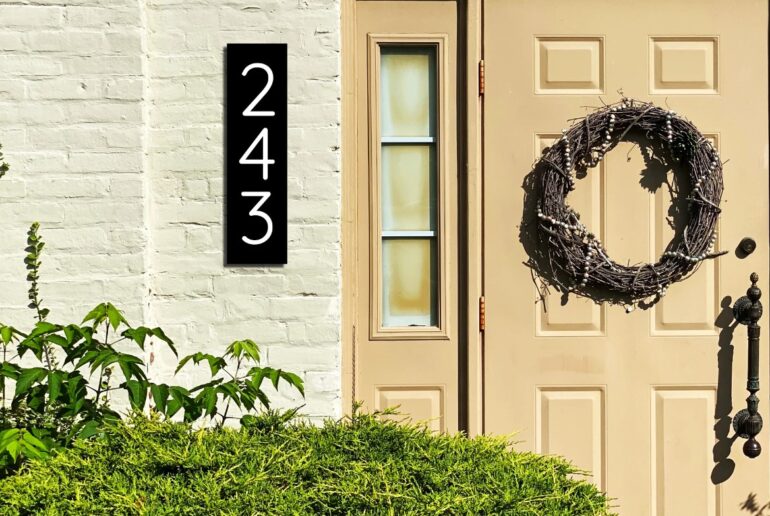 If your family frequently indulges in online shopping and regularly receives numerous packages, it's essential to have clear signage on your house to assist parcel delivery personnel in locating your home easily.
House signs play a crucial role in simplifying navigation for individuals trying to pinpoint your house's location. To serve this purpose effectively, consider investing in a well-designed metal house sign that can withstand oxidation and various weather conditions.
Much like formal institutions such as hospitals and stores, your residence should also provide essential information to the public. These types of signs are typically placed outdoors for easy visibility.
We recommend affixing them to your gate or fence, making it convenient for people to access the information they need.
On the flip side, the decorations you place on your door's surface play a significant role in creating the first impression for your visitors. They offer a sneak peek or a glimpse of what lies beyond the door, setting the tone for what to expect inside your home.
It's especially impactful if your door sign harmonizes with your home's overall style or represents your family's values.
You have various options for door decor. You could choose to hang something like a plant or a picture frame, which adds a touch of personal flair. Alternatively, if you wish to convey some words of wisdom or share a motivational message, you can opt for a metal plate engraved with your chosen words.
This simple gesture can brighten your visitors' day as they step into your home.
For a more straightforward approach, custom metal lettering with your family name can effectively communicate the ownership of the residence. This simple yet elegant touch ensures that people know whose home they are entering.
Neon Signs for Home Decor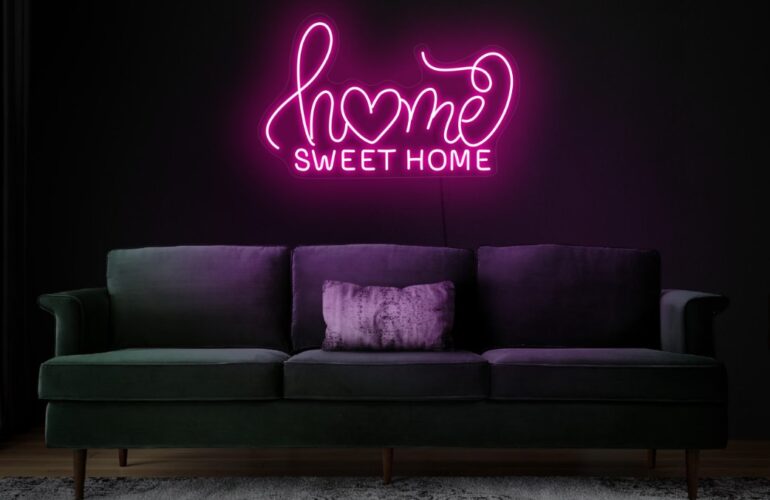 Don't think for a moment that vibrant LED neon signs are exclusively reserved for businesses and restaurants. They can also double as captivating wall decorations, ideal for sprucing up your kitchen bar or recreation area. Neon signs work wonders when you want to infuse more brightness and excitement into your otherwise plain house walls, bringing a lively ambiance to your home.
While neon signs are typically associated with unconventional advertising methods for products and services, they have also found a unique place in home decoration. It's quite surprising that these fancy, multicolored, and glowing signs can seamlessly blend into your interior decor.
What's more, neon tubes can be skillfully crafted into unique shapes and various sizes, allowing you to customize them according to your preferences, making them a versatile and eye-catching addition to your home.