In sand molding, metal in its molten form is poured into the sand mold cavity either by force of gravity. The molten metal gets hardened in the sand mold cavity. The object formed in this process is known as a cavity. Some of the most common objects formed through this process are cylinder heads and engine blocks.
This article discusses the pros and cons of sand casting, but before delving into the main topic it is important to know some of the properties of sand casting.
Properties Of Sand Casting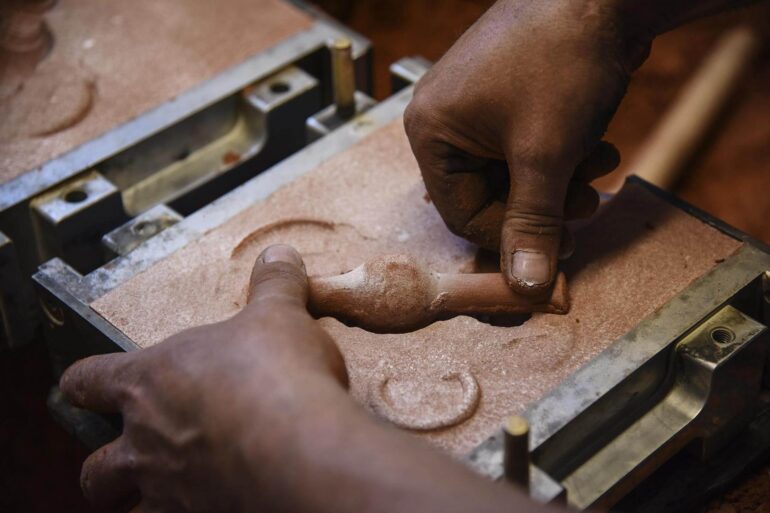 Sand casting without any doubt is one of the best manufacturing methods that allow engineers to design and manufacture difficult designs from several metals as well as alloys. Here are some of the properties of sand casting:
It is a very common manufacturing method. Almost 70% of the metal castings are manufactured using sand casting.
Low dimensional accuracy
Poor surface finish
Easy to produce complex parts using this method. One can easily produce small items to big statues.
This process can easily produce items in a single piece
High adaptability
Can be used to handle mass manufacturing
Pros Of Sand Casting
Before selecting any manufacturing process you should first look at its advantages and disadvantages and then place your bet according to your requirements and understanding. If you want to know more about what casting is, check out dawangcasting.com. Here are some of the major advantages of using sand casting as one of the major manufacturing processes:
One of the major advantages of sand casting is that it is easy to manufacture complex shapes and items. No other manufacturing process provides such ease in producing complicated shapes. There are limitless possibilities when it comes to producing shapes in the case of sand casting.
The weight and size of parts can vary from a few grams and milliliters to even tons and meters. The only resolution that the manufacturer has to face when it comes to me is the weight and size by the molten metal supply and handling. Therefore there is an ample amount of design flexibility thus various parts can be produced through this single process.
Another major advantage of this process is its low cost. The equipment and tooling costs are very low when compared to other processes. As a result manufacturing parts through this process is much more affordable without compromising the quality of the end product.
There is very less wastage in this process and hence it is a very environmentally friendly process. The scrap metals can be easily recycled.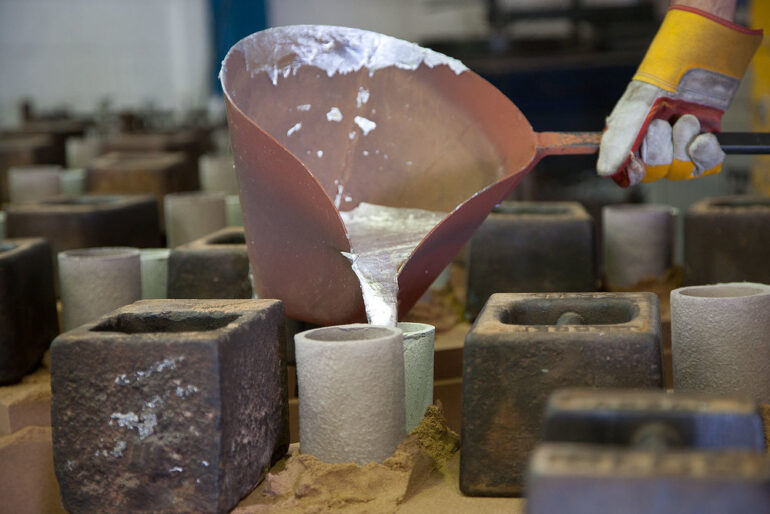 Almost all kinds of metals and alloys can be melted and cast through this process. Therefore there is a wider material choice when it comes to sand casting.
Delete time in the case of fan casting is shorter as compared to other processes. Shorter or lesser lead time is apt for short-run production.
These were some of the major advantages of selecting sand casting as one of the manufacturing methods. However, as a manufacturer, you should also study the disadvantages of any manufacturing process before making your decision.
Cons Of Sand Casting
Like any other manufacturing process, sand casting also has some disadvantages. Here are some of the cons of using sand casting as a process of manufacturing. These cons will give you a good idea of whether or not this process is suitable for your product. Although sand casting is very versatile it might not be very good for you because of these reasons:
The material strength is quite low because of high porosity when compared with machined parts.
The surface finish is very poor. This happens mainly due to the texture of the inner wall surface of the mold.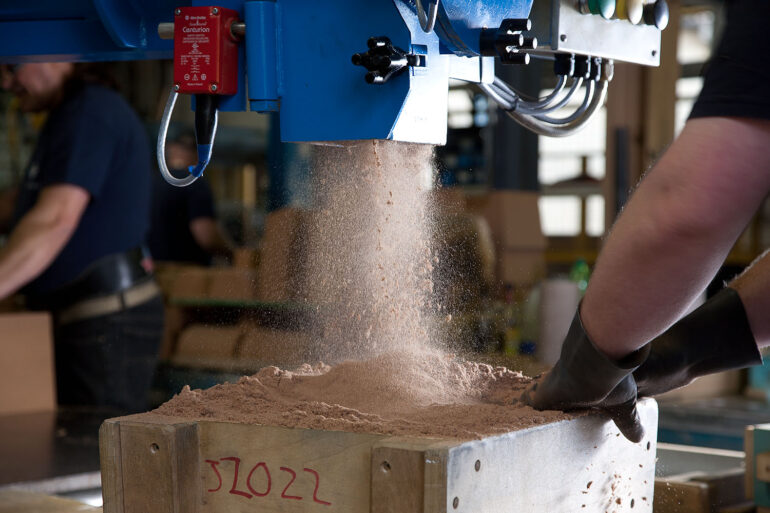 The dimensional accuracy is very low as compared to other processes. The surface finishing is also very poor.
Generally, the secondary machining operation is needed when tighter tolerance is required for interfacing with other casting processes. The cost of processing is generally more compared to the material and tooling cost.
The degree of risk associated with sand casting is higher compared to the other manufacturing processes. The safety, as well as environmental hazards, are pretty high.
Issues related to production
It is very challenging to remove patterns of small or thin parts.
Key elements of sand casting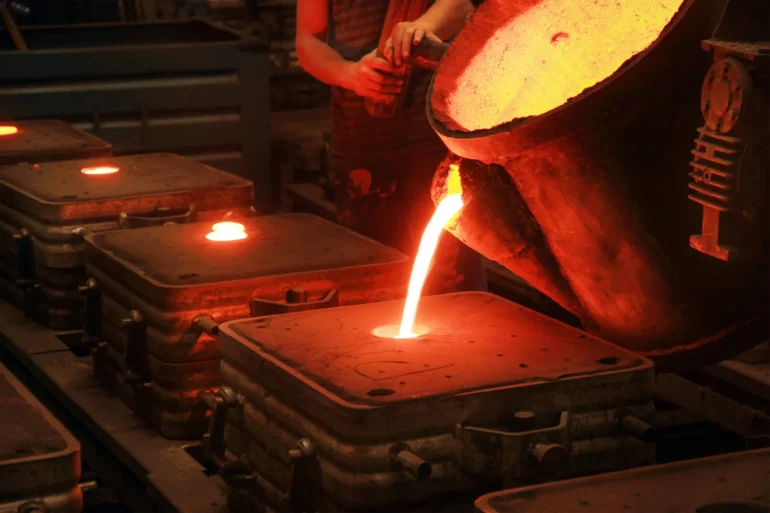 Apart from advantages and disadvantages, it is also important to know some of the important elements of sand casting are:
The parting line Separates the change direction and draft angles. It is an important element in cast standing as it can greatly affect the price of the cast.
Another important element of the casting is undercut which stops the design from getting removed while the mold process continues. Cores on the other hand increase the timeline as well as the cost of the production.
The thickness of the wall
The thickness of the wall is another important consideration when it comes to casting. An incorrect surface area ratio can lead to integral failures and cavities in the mold.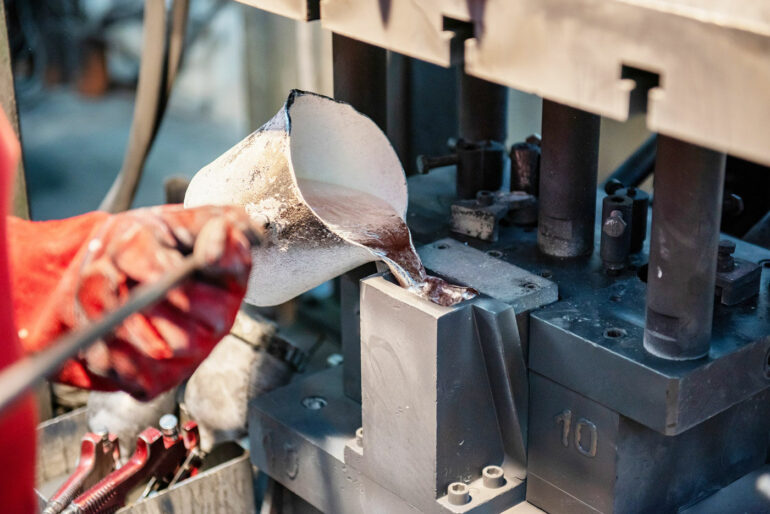 A junction design is a place where two separate parts of a cast are joined at a specific angle. There are five junctions namely L, V, X, X-T & Y. These junctions are to be placed carefully with minimum risk of tears and shrinkage in the cooling cast.
Angles and corners of the molding are the cooling characteristics. They have a great influence on the quality of the end product. If the angles are sharp then it can lead to heat spots which would determine the quality of the final product.
Final Word
Sand casting is one of the most popular manufacturing methods. However, the requirements of every manufacturer and product vary and thus the type of manufacturing products you will choose depends on what you are manufacturing. If sand casting puts a tick on all the boxes of your requirements then go for it.