Thefts at business premises can have devastating consequences for the owners and well the employees of a business. After all, your office has several valuable electronic gadgets like laptops, projectors, 3D printers, photocopy machines, etc. Moreover, your computers have data worth millions of dollars.
So it is worthwhile to spend some time and money in ensuring a full-proof burglary protection mechanism for your business. After all, an incident like theft not only robs you of your valuable gadgets but also robs you of your reputation. So most companies try to hire an armed security agency to get comprehensive security for their office and factories.
7 Steps To Take In Order To Ensure The Safety And Security Of Your Business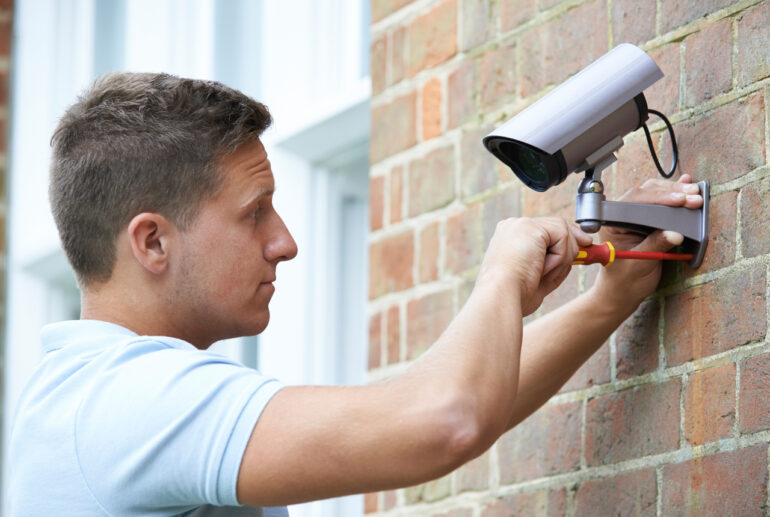 Installing Close Circuit Cameras
Installing cameras lets you directly monitor your work premises at all times. Moreover, if any untoward incident actually happens, the camera footage can be crucial evidence that can help find out who the criminal is.
Modern cameras can come with panning and zooming facilities. So you can get broad coverage by installing a single camera. However, you must ensure that the cameras should be installed in such a manner that there are no blind spots.
Moreover, if you cannot afford to install cameras all throughout the premises, at least install them at important locations like all entries and exits.
Use The Latest Locks To Protect Valuable Assets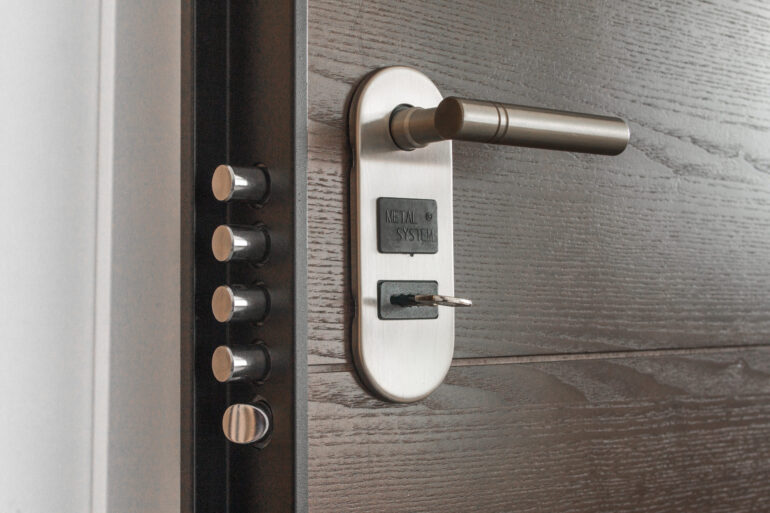 If your office has a safe that holds valuable documents or cash, then it is a good idea to protect the safe using a biometric lock. A biometric lock, as the name suggests, gets unlocked only when the legitimate owner uses his inputs like fingerprints, iris scans, etc. So with biometric locks, a third party, like a thief, will find it extremely difficult to break the safes.
Apart from the safes, you also need to protect the cupboards, desks, and rooms of executives. You can protect these spaces by using digital locks, which provide greater protection than regular locks and keys.
Hire An Armed Security Agency
Hiring an armed security agency is a good idea if you have multiple offices and also factories that need aerial monitoring. A professional agency will have security agents who are specifically trained in using arms. Arms may not be necessary to fight off regular burglars, yet they serve as a deterrent.
Moreover, the armed guards are highly qualified, and they are usually well trained in several forms of combat. So once you have signed a contract with a security agency, you need not worry at all about the security needs at your office.
Armed security agencies also provide drone coverage. Drones that are equipped with cameras can hover over larger areas. So if you have a factory or a warehouse to protect, then using drones to protect the premises is the best idea.
Using arms and drones require licenses from state agencies. However, if you have a contract with a security agency, you need not worry about license and rule compliance. The agency will take care of the regulatory mechanisms, and you can rest assured that your premises are safe and sound.
Ensure Safety At Business Event
Businesses organize several events to promote their products or celebrate the achievement of targets etc. However, ensuring the security of a mega event is also a huge concern.
For event security, you can have a contract with a security agency. They can conduct a thorough background check of the people who are working at the event site. A background check will ensure that all the people who are working at the event site do not have any criminal records.
Agencies can also make sure that nobody supplies alcohol or tobacco to age-restricted individuals at your events. Such compliance will go a long way in protecting the reputation of your company.
At times there may be a need for security personnel who are dressed up in plain clothes. This is because most people are cautious when they spot a person in uniform. So if need be, the agency can also supply personnel in plain clothing at your event.
Follow Simple Safety Norms
You can install high-end cameras and have fancy guards, but there are some simple norms that go a long way in protecting your premises.
In order to protect your office, keep visiting all the office spaces frequently. If a particular premises does not have regular footfall, then the burglars will try to attack that particular spot. So keep visiting all your offices at regular intervals.
Apart from this keep the lights inside your office building switched on. If the light inside a building is switched on, it is an indication that a person is present in the building. So this will prevent unwanted intrusion inside your office space.
Keep Track Of Keys And Access Cards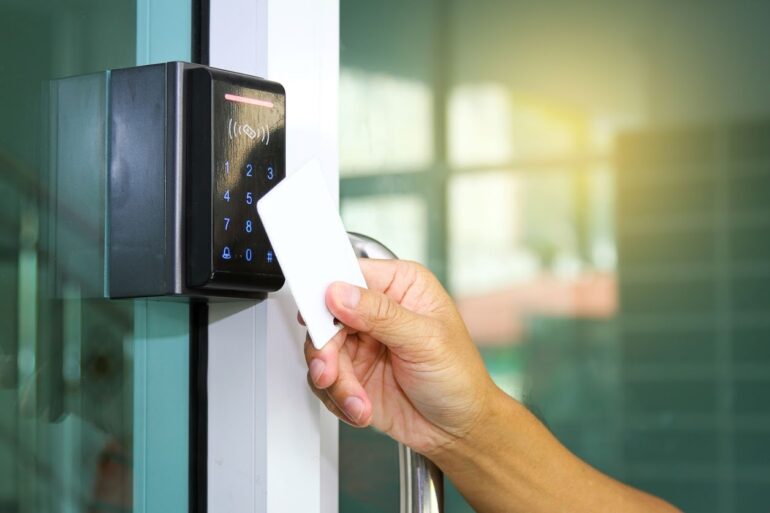 Most employees get keys and access cards to enter the workstation. However, when the employee leaves the office, the access cards and the keys must be taken back.
If the keys are not taken back, they can become a potential threat, especially if the employee has a sour relationship with the employers.
Upgrade Passwords And Locks Frequently
Another way to protect your workspace is to change the passwords and locks frequently. If the passwords are changed frequently, then even if a miscreant gets access to an old password, it will not be a problem.
Conclusion
Ensuring a safe and sound environment within your office premises and the events that are organized by your company are of vital importance. Taking simple steps like updating the passcodes and changing keys frequently can go a long way in preventing incidents of burglary.
If you use biometric authentication techniques, you can ensure the safety of valuables that you store in your office safely. However, if you want to use more cutting-edge technology like drones and the use of arms, then it is a good idea to have a contract with a professional armed security agency.