Everyone loves editing their pictures, making collages and sharing memories with their friends. In the photo editing game, PicsArt has emerged as a major player in recent years. It has grown to be one of the most popular photo editing applications on iOS as well as Windows and mobile devices. In this article, we will inform you about PicsArt for PC as well as outline the steps on how to download and install it for PC. Let's get started!

PicsArt for PC: Everything You Need to Know
Is PicsArt available for PC?
Yes, PicsArt is available for PC and it is available from the Windows Store. Many users prefer using it on their PC for easy Photo Editing and enhancement. Sharing your pictures is another thing PicsArt excels at, as it has its own PicsArt Community where people share their works, their favorite pictures, and have fun.
How to Download PicsArt for Windows 10 PC
To download PicsArt for PC:
Visit the Windows Store on your PC
Search for "PicsArt"
In the search results, select PicsArt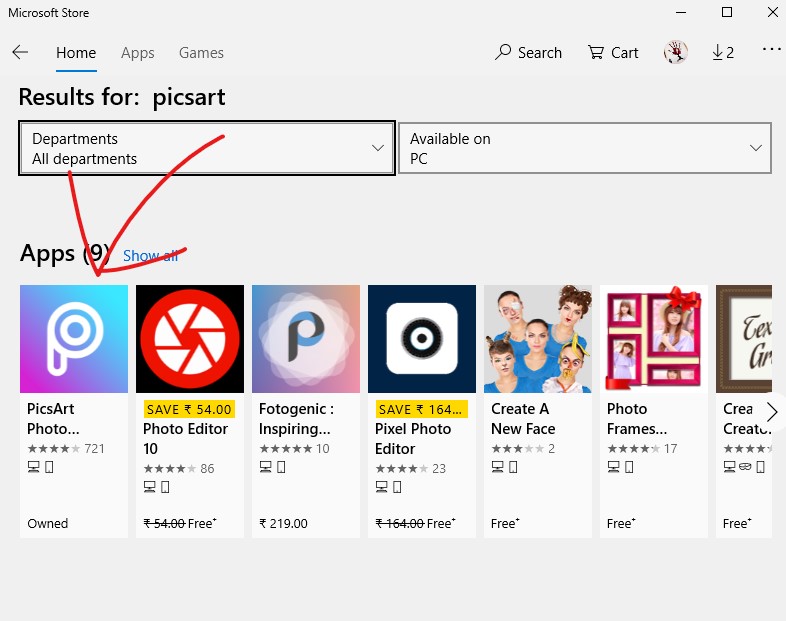 Click on Get and Install.
That's it! PicsArt will start downloading on your Windows PC and once it is downloaded, you can start using it to edit your favorite pictures, making collages, drawings and share them with your friends.
Alternatively, you can visit the Windows Store website and get PicsArt app for Windows 10.
PicsArt application Features
PicsArt sports a ton of useful photo editing features, all free! Let's have a look at them:
PicsArt provides a range of powerful Photo Editing Tools
With PicsArt's Collage Maker for PC, you can now make collages easier than ever
Free Clipart Library, that can make your images more colorful and attractive
Custom Stickers that you can make yourself, giving you all the freedom you deserve from a Photo Editing app
Drawing Tools to let your imagination run free! Keep on Drawing!
PicsArt Gold is a premium version of PicsArt that will provide you access to premium fonts, stickers, frames, masks, and collages. It also provides you an ad-free experience and gives you the first access to new items. Basically, PicsArt Gold is a perfect opportunity to experience the best PicsArt has to offer.
It also provides you tons of templates for different styles of pictures and occasions.
PicsArt System Requirements
Let us have a look at the system requirements for PicsArt that your PC will need:
Minimum & Recommended
With respect to OS, PicsArt would require a Windows 10 version 16299.0 or higher
For Architecture, PicsArt would run best on an x86 System
Final Take
We hope that by reading this article you were able to get all the information about PicsArt for PC that you required. We hope you were able to easily install the application on your Windows PC and are able to use it to make collages, edit your pictures and use the powerful drawing tools. If you have any further queries regarding the contents of this article you can drop us a comment below and we will do our best to get back to you with a relevant answer.