Kowayo Aesthetic Clinic, located in Singapore, is an aesthetic clinic that specializes in non-invasive cosmetic procedures and treatments.
We strive to provide highly effective beauty solutions to help people look and feel their best. Kowayo Aesthetic Clinic offers a wide range of services that are tailored to the individual's needs, such as dark eye circle removal, ellanse skin rejuvenation, nose enhancement, face slimming, and hair transplant.
Our doctor, Dr. Wong Kee Seng is a registered physician with the Singapore Medical Council (SMC). He obtained his post-graduate qualification, MRCP, from the Royal College of Physicians in the United Kingdom.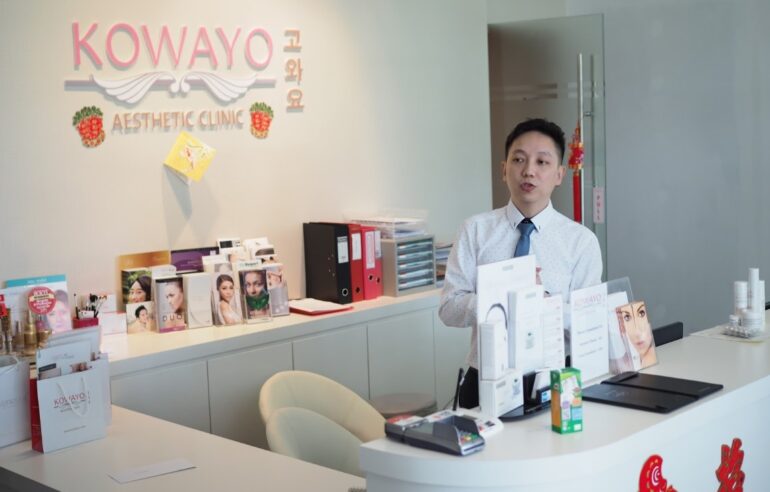 He has a special interest in dermatology and completed his studies in the Diploma of Practical Dermatology in Cardiff, UK. In addition, he is a member of the American Academy of Aesthetic Medicine. As an experienced expert in the field of aesthetics, Dr. Wong will customize a set of non-invasive procedures that are fuss-free to help you achieve your desired results.
Kowayo Aesthetic Clinic has a strong commitment to the safety and care of our patients. All treatments and procedures offered by Kowayo Aesthetic Clinic are undertaken with the highest standards of safety and hygiene. Our clinic is also staffed by experienced and qualified medical professionals who are focused on providing the best results for their patients.
Kowayo Aesthetic Clinic offers a wide range of services that are tailored to the individual's needs. Some of our popular services include:
Dark Eye Circle Removal
Dark eye circles can be a frustrating and unsightly problem for many individuals. We offer solutions like Redensity II, Sunekos and Rejuran for dark eye circle removal treatment. These procedures are non-invasive and effectively reduce the appearance of dark circles, leaving individuals with a more youthful and refreshed appearance.
Ellanse Skin Rejuvenation
Ellanse skin rejuvenation filler is a treatment that restores the youthful appearance of the skin. The procedure is non-invasive and uses a combination of dermal fillers and collagen-stimulating agents to achieve its effects. With Ellanse skin rejuvenation, individuals can enjoy a natural-looking and long-lasting result.
HIFU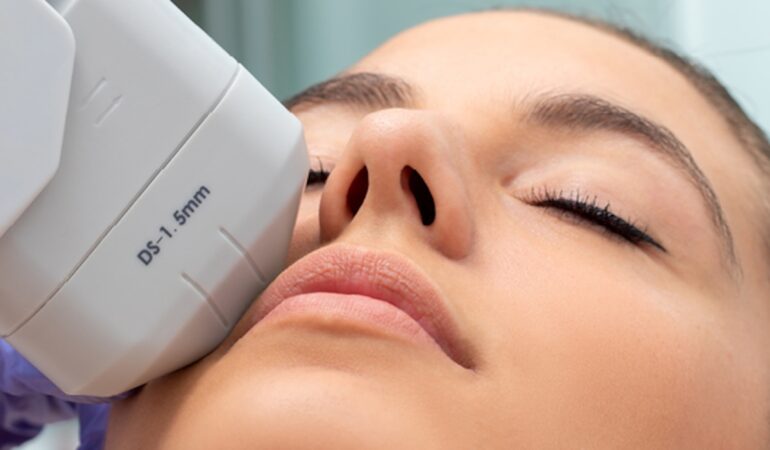 High-Intensity Focused Ultrasound (HIFU) is a non-invasive cosmetic treatment that uses ultrasound energy to lift and tighten the skin. HIFU is an effective treatment for sagging skin and fine lines and wrinkles.
Here at Kowayo Aesthetic Clinic, we use the latest technology to provide our clients with a safe and effective treatment.
Nose Enhancement
Nose enhancement is a cosmetic procedure that reshapes and restructures the nose to achieve a more harmonious and balanced facial appearance. At Kowayo Aesthetic Clinic, we offer a range of non-invasive nose enhancement procedures, including non-surgical nose thread lift and nose fillers.
Face Slimming
Face slimming is a cosmetic treatment that reduces the volume of the face to achieve a more contoured and defined facial appearance. We offer a range of face-slimming treatments, including jaw botox, hifu, ultherapy and thread lift.
FUE Hair Transplant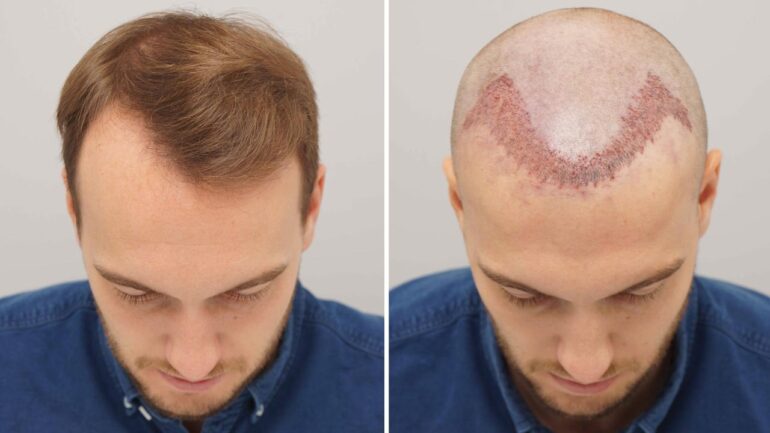 FUE hair transplant is a minimally invasive procedure that involves extracting hair follicles from the back of the head and transplanting them to areas of the scalp with hair loss. The procedure is safe and effective, with a high success rate.
Kowayo Aesthetic Clinic is an excellent choice for anyone looking to transform their look.
With qualified and experienced doctors, state-of-the-art facilities and equipment, unique and comprehensive treatments and friendly and professional customer service, there is no doubt that Kowayo is an ideal place to go for skin rejuvenation, anti-aging treatment, hair loss treatment, dark eye circle treatment and body slimming treatments.
With a range of treatments to choose from, Kowayo has something to suit everyone's needs. So if you're looking to transform your look, visit Kowayo Aesthetic Clinic today and let their team of professionals help make your dreams become reality.