Did you think that starting a company was a challenge? Well, now that you have accomplished your goal and are a proud owner of a start-up, you need to find a team of people who will help you grow your business.
When it comes to software development, it is crucial to hire the best of the best. Otherwise, you will end up with a poor app that will turn out to be just a waste of time and money. However, start-up companies face another challenge – expenses. We understand this struggle, so in the following article, we will give you some tips to facilitate the entire process.
Know your requirements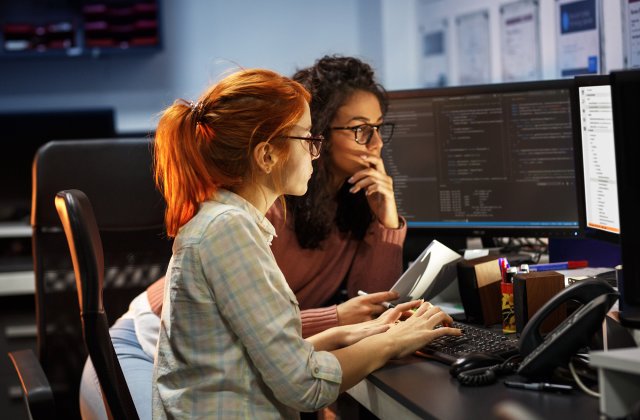 The absolute first thing you have to do is understand what your exact requirements are. There is no point in wasting time interviewing potential developers only to discover that they lack some skill or cannot provide you with the service you need.
To avoid this completely, you need to define every aspect of your project precisely. Think about your design and break it up into many pieces to get a clear view of how everything is going to work. Then, think about the goals you want to achieve, the purpose of the software, etc.
Get referrals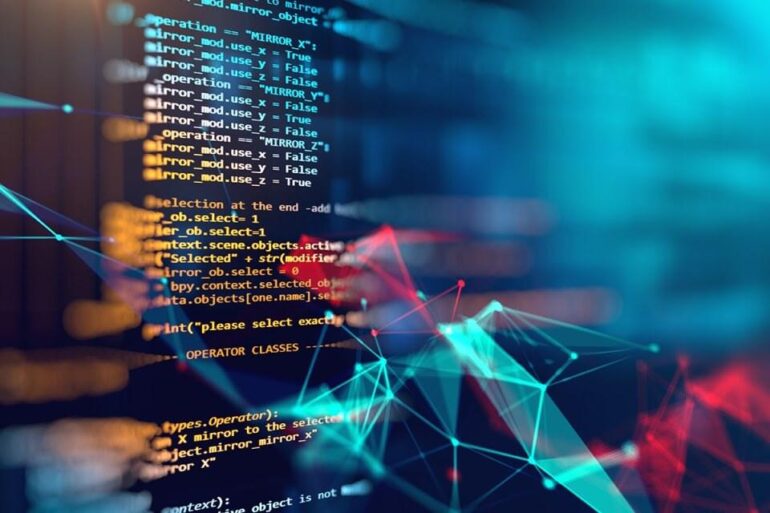 Nowadays, referrals are the most effective way to find new employees. Managers usually lean on these because they provide them with a sense of security. When they get a good referral from a partner or senior employee, they can rest assured that they will communicate with a respectable team of experts.
In addition, it will also save them a significant amount of time. Instead of going online and looking through hundreds of possibilities, they will get a shortlist of potential developers. This enables them to focus only on those teams, and they can move on to the next step of interviewing them and learning about their work.
Think outside the box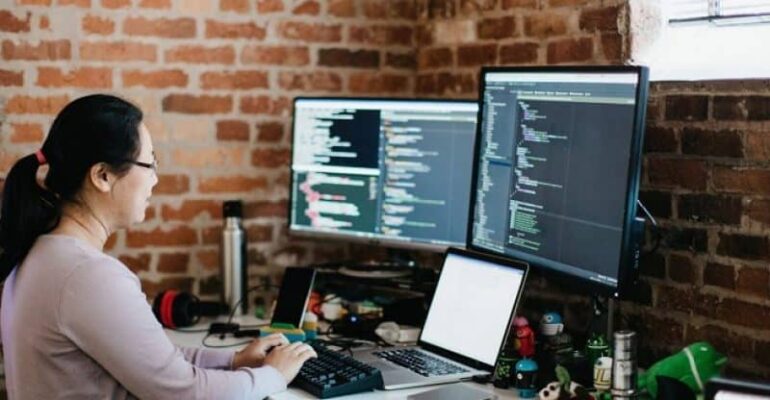 Here, we are actually suggesting that you should think outside your country's borders. Is it necessary to employ a team from your area? Can someone else complete this task? If your answers to these questions are no and yes, respectively, then you should expand your search perimeters.
Since we have eliminated the possibility of onshoring, the two other options you have left are offshoring and nearshoring. When it comes to the former, the term offshoring refers to employing a team of professionals from another country, usually overseas. The time difference is the biggest challenge with this option, especially if you need them to be at your disposal during your working hours.
On the other hand, you can go with nearshoring, that is, you can hire developers located in a neighboring country. The issue of time difference doesn't exist here, but keep in mind that their fee won't be as low as one of the offshore companies.
Learn about their expertise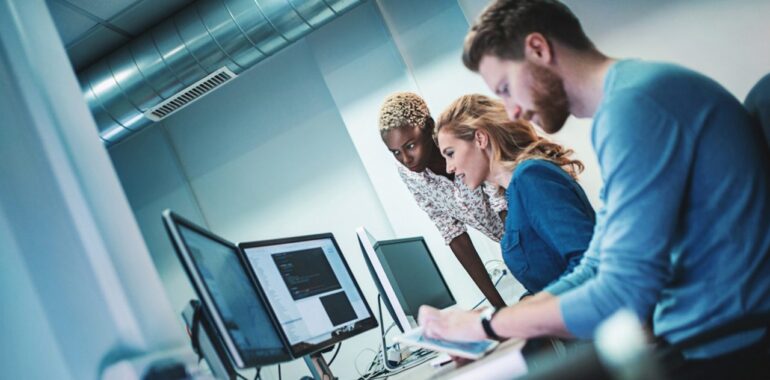 Even if you have found a team of experts, it doesn't mean that they are the right fit for you. Software development is a wide field of different types of services, and you must find people who can provide you with the exact ones you need. Due to this reason, according to Serokell, it is essential to get their portfolio and learn about their previous work.
Naturally, you will see if they have already worked on projects similar to yours, but more importantly, you will have a chance to learn about the technology they use. This is another important thing you have to investigate because you should never settle for old pieces of technology. Why? Well, your software is the future of your company. If you want to continuously improve your customers' experience or boost your business's productivity, you will have to upgrade that app as soon as new trends emerge. Obviously, this won't be possible if it isn't created using the-state-of-the-art technology.
Investigate their communication skill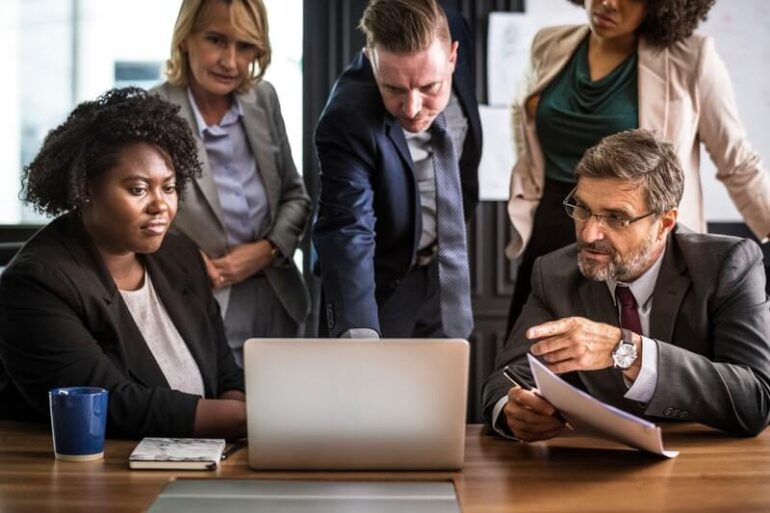 Naturally, their coding and programming skills should be your main concern, but at the same time, you also have to investigate their communication skill. This is especially important if you are thinking about hiring a remote team from another country. Since you won't be able to oversee their work physically, you have to be certain that they will keep you informed about their progress.
Inquire about the team
The composition of the team is another important feature you have to investigate. How many people are on the team? Is there a specialist for each part of the development process? Is there a project manager and an account manager?
This information will give you a clear picture of whether they are the right fit for your project. The benefit of having a project manager is that they will supervise the work of the team, and their main job is to ensure that they follow your schedule and complete the task perfectly. Furthermore, an account manager will serve as a link between you and the developers. They will communicate with you, help you stay on top of everything, and assist you in solving any problems that may arise.
Delivery time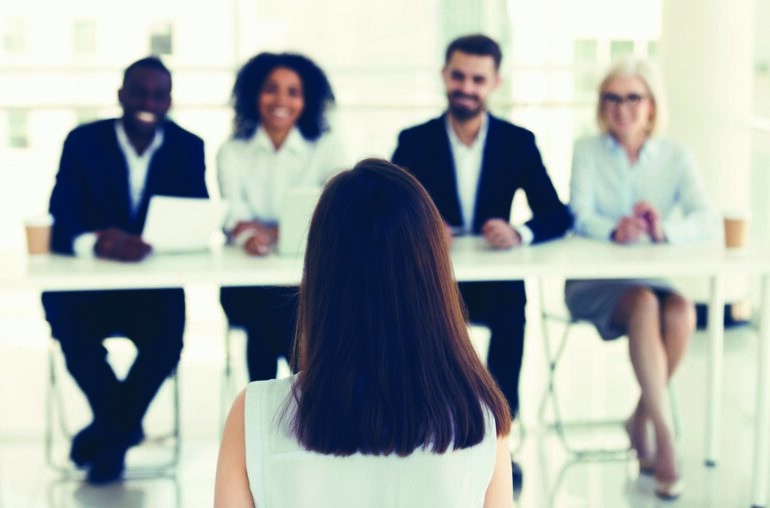 Assuming that you are the owner of a start-up company, your main goal is to develop your business quickly, and it is probably why you need this app. When interviewing potential developers, you have to present your project and ask them for an estimated delivery time. Many factors can affect the time they need to develop the software, such as project's complexity, the number of people who work on it, etc. If you are on a tight schedule, you should go with a company that can ensure you will meet it.
Compare the cost
Now that you have interviewed a number of developers, learned about their services and expertise, and ensured that they fit into your timeline, it is time to compare their fees. Taking into consideration that you are a start-up company, you probably already have a budget for outsourcing this service. Our advice is to stay within that price range. Yes, you may be tempted to go over it if you managed to find a team that is the right choice for your project. However, carefully consider whether you should do this. Keep in mind that you probably can't afford to spend a lot of money. Plus, there are hundreds of professional developers on the market, so you just maybe haven't found the ones that meet your budget.