No, it's not difficult to get 79 in the PTE test.   Your strong determination, a proper study plan, and a good strategy will surely help to achieve more than 79.  I suggest you to follow some tips as mentioned below:
Make a good study plan and be strict to follow it.  Today's word hard will give you a bright future. All sections are equally important in the test, so, you have to devote your time to all sections but can give more time to your weak areas as suggested by https://ptemocktests.com/real-pte.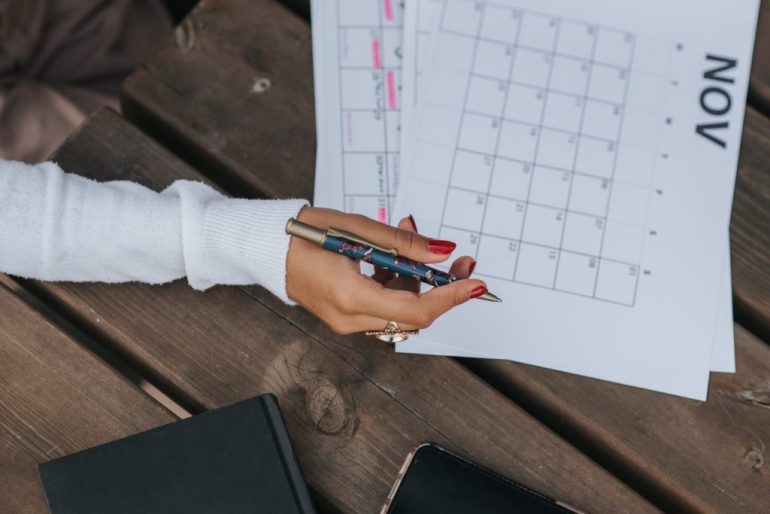 In writing tasks, use correct punctuations, commas, full stops, question marks, etc. To summarize the text, you have to write a summary of the whole topic in one sentence within 5-75 words. Less than 5 words or beyond 75 words in a summary will not get any score.
The summary should be only in one sentence.  You should be good practice to combined and compounding sentences to join them.
In Essay writing, check the word limit.  It should be between 200-300 words.  It should be related to the topic and never go off from the topic.
During the speaking section, keep on speaking.  The microphone automatically stops recording after 3 minutes of silence.  So, do not take a long pause.
Your voice should be audible, no whispering sound should be there. Open your mouth properly. Be confident and speak at one pace but put stress on the important point and take a pause at the comma.
In the listening section, concentrate on the recording.  Note down the main points of the topic, so that you do not forget the matter or some important information.
Improve your listening skill by practicing, listening to news, movies, cricket match commentary, songs, etc.  There is so much material available on YouTube.  With regular practice, you can understand the recorded audio.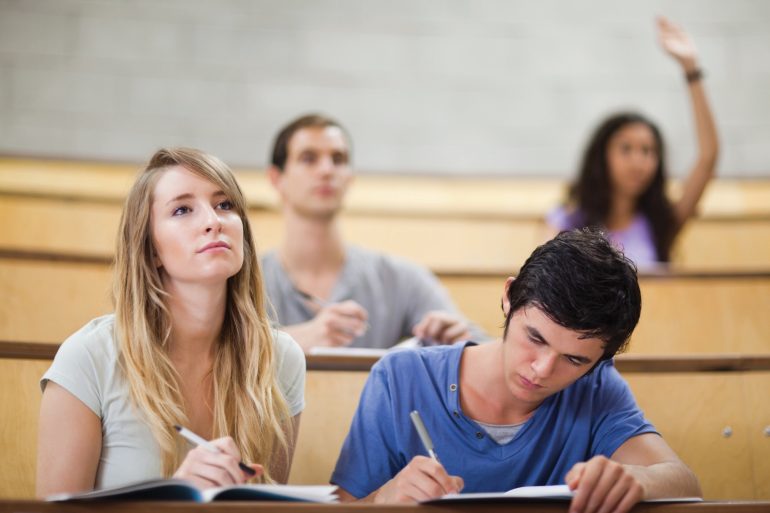 Be careful about typing errors because the computer assumes it the Grammatical mistakes.
You have to complete the particular section in the specified time, so time management is very important.  You cannot take too much time for replying to an individual question.
Practice a lot of PTE Mock Tests, to know your mistakes.  Do not repeat it and do more efforts to get a good score. You should also take SCORED Mock Tests to know your score.
You can also join online courses from a good website to get a score of more than 79.  They take a very nominal charge for the preparation of this exam.  Their platform is recommended in all leading Australian Universities for the accurate score level of their students.  It is the preferred choice of PTE test takers. They provide feedback so that a student can concentrate more on their study to get a better scores.  They also provide tips and tricks to clear this exam.  I strongly recommended it to those students who are seriously looking to get a good score.
Sharpen your grammatical skills along with vocabulary from various sources like YouTube channels, by reading newspapers, Take help from an Online dictionary, etc.
Spend the last few minutes in proofreading.  So that you can check grammatical, typing, and spelling mistakes.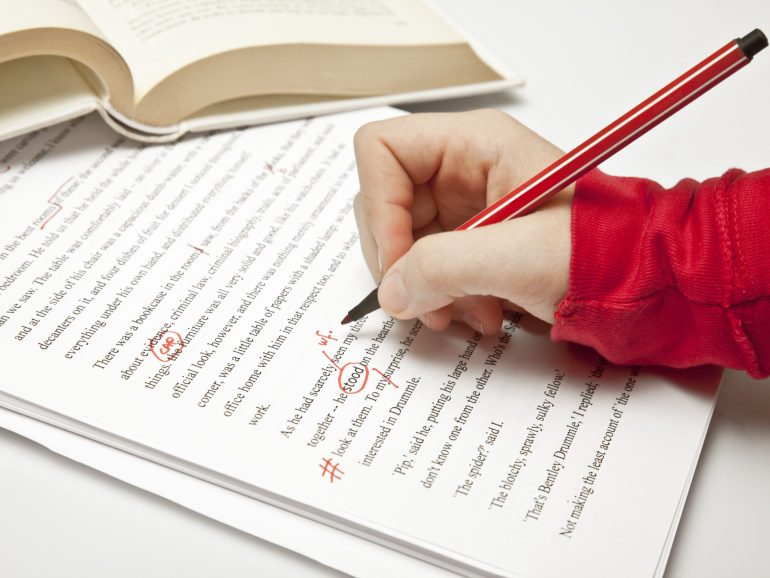 Finally, you need to decide the most important thing – PTE or IELTS. We recommend PTE all the way and let's explain to you why!
Both IELTS (International English Language Testing System) & PTE (Pearson Test of English) are the most widely-accepted tests for immigration, study visas, and PR.  These tests evaluate the English language skill of the test taker through various sections.  Both required fundamental skill building along with the knowledge of the test format.  It depends on every person's choice that he wants to choose which test.  Due to so many factors I have chosen PTE over IELTS.  The detail is as follows:
The popularity of the PTE Test is increasing day by day and it is accepted across 150 countries like the UK, Ireland, Australia, New Zealand, Germany, etc.  I have decided to settle down in Australia.   The PTE tests accept by Australian universities and state government departments. Australian education provides you with a wide range of study options for international students with more than 1,200 institutions.
The PTE exam can only be given on a computer, on the contrary, IELTS is paper-based but also offers computer-based tests.  I feel more comfortable giving exams on a computer rather than paper-pen.  I have a good typing speed and I can focus more on the computer.
The scoring process for the PTE test is computer-based using the help of machine learning and artificial intelligence, so there is no room for human error whereas in IELTS the tests are evaluated manually.  Especially the speaking score is assessed by a human being.  I rely more on the PTE score rather than the IELTS score.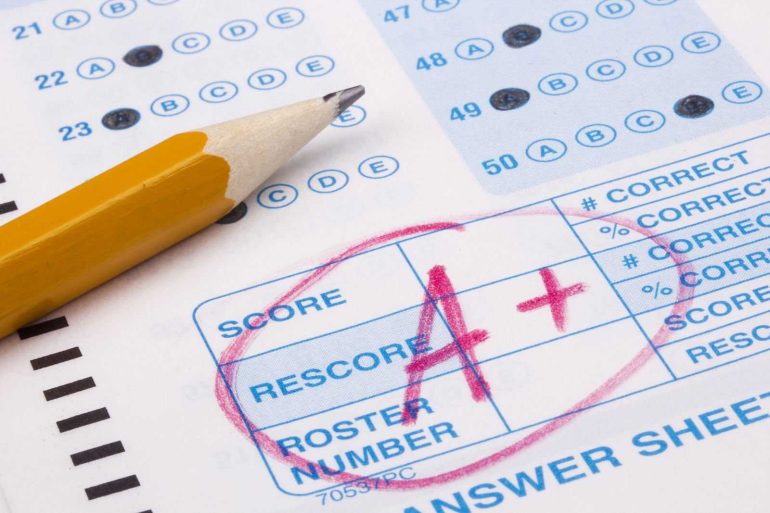 PTE tests have 20 different types of questions like Multiple choice questions, highlighting incorrect words, Summarizing the text, essay writing, write dictation, fill in the blanks, etc., so, the test taker practices the different types of questions without getting bored whereas the IELTS has 5 longer tasks.
PTE test is slightly shorter than the IELTS.
You will get the result within 2 working days in the PTE test while the IELTS takes 13 days if the exam is based on paper-pen and on a computer test it takes 5-7 days to declare the result.
In the speaking section of the PTE test, you have to speak in the microphone on the computer.  It is good for a shy nature person like me.  I feel more comfortable on a computer rather than speaking in front of the examiner.
The chance of nervousness in the PTE test is very less than in the IELTS test as you have to speak in front of the computer, not any human being.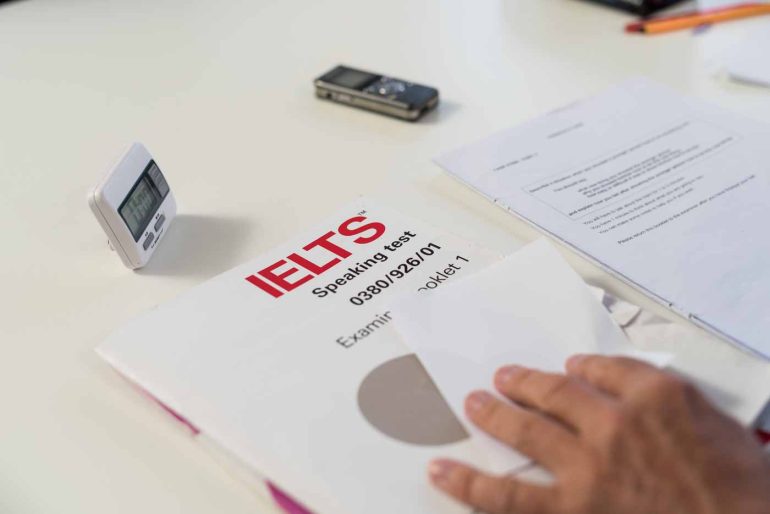 PTE allows free sharing of test scores to an unlimited number of universities.  But in IELTS only 5 universities are covered in the registration cost and more than five would have to be paid to the students.
The PTE test is conducted in a single session, while the IELTS is conducted in two sessions.  The second session can be on the same day or on a different day.
The test fees of The PTE are less than the IELTS Test fees.
Hope you will understand why I have opted for the PTE test rather than IELTS.