Duplicate Files on our systems take up a lot of space. This results in slower indexing time, lesser space for actually important material and many other problems.
It's not practically feasible for us at all times to keep track of everything that's duplicate on our systems. Many a times, when we download content or copy from removable drives multiple copies tend to get copied.
The same holds true for cloud storage accounts as well. Our Google Drives, Dropboxes and other such accounts too consist of duplicates. And in this case, it's literally like paying for storing those duplicates. Well because space on the cloud isn't free, is it?
So we've compiled a list of the 20 best Duplicate file finders which will help you get rid of the duplicate files on your Windows 10, 8 or 7 PC.
20 Free Duplicate File Finder and Remover Software
If you are just looking for the list of Best Duplicate file removers/finders, there here are 20 tools. Note that most of these tools may get downloaded for Free but you may be required to pay inorder to process (remove/delete) the duplicate files.
AshiSoft
Duplicate File Fixer
Easy duplicate Finder
Wise Duplicate Finder
Mindgems duplicate finder.
Duplicate File detective.
Fuduc Dup Files
Duplicate File Finder 4 PC.
Puran Duplicate File Finder.
Digital Volcano Duplicate File Finder
All Dup
CCleaner
Dupe Guru
Duplicate File Eraser
Ausologics Duplicate File Finder
Microsoft Official Duplicate File Finder for Windows
Duplicate Files Finder
Portable Apps Duplicate Files Finder
Nektony Duplicate File Finder
XYPlorer
Best Duplicate File Finder for Windows
The above list includes 20 tools, but I am sure you are looking for the best and wouldn't want to waste time trying each one of them. So here are the Best Duplicate File Remover Software for Windows 10.
1. AshiSoft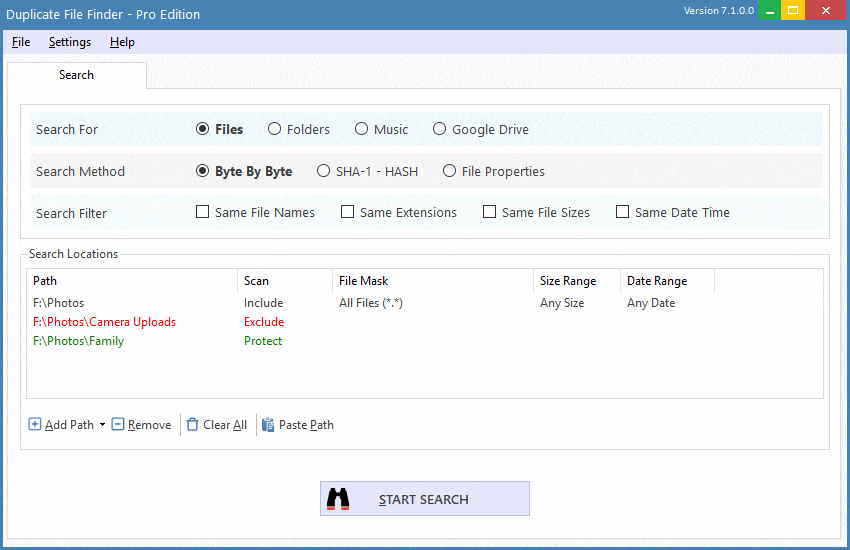 Pricing Type: Free
AshiSoft is capable of locating any and all types of files, for e.g. normal files and folders, music, videos and so on. It uses artist names, ID3 tags, Match Music content and other such elements to find duplicates.
My personal favorite feature with Ashisoft is that it finds and lets us clean duplicates not just on our local HDDs, but also on the cloud as well as on removable media.
It uses "Byte by Byte" and "SH1" for its search engine to locate duplicates. The interface is extremely simple and allows for multiple selections, exporting and many other features.
So, yes, without any doubt, this is the Best Free Software to Find and Remove Duplicate Files, photos and documents from your PC.
2. Duplicate File Fixer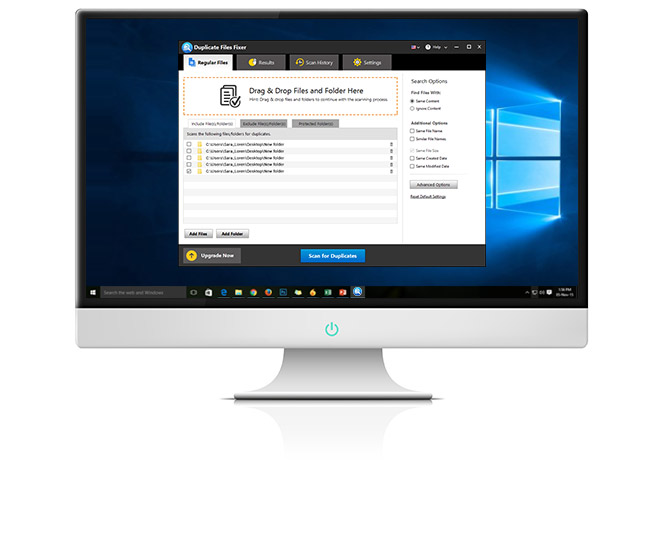 Pricing Type: Free
Another tool which lets us delete files of all types. Although with this one what attracted me most was its "backup" feature. So that in case you delete an original, or just need the copy  you can get it later.
It lets users backup the files and folders before deleting them. It also supports "excluding" folders so they aren't scanned. Also capable of detecting and deleting files off USB sticks and other removable media.
Provides scan-history, and also lets users set search criteria for more efficient detection.
3. Easy Duplicate Finder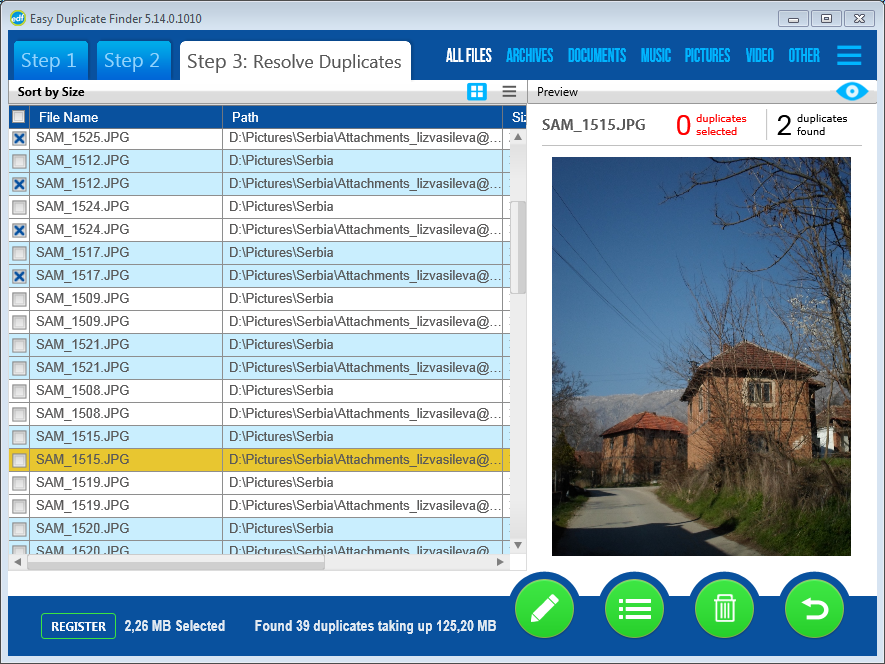 Easy Duplicate Finder is capable of deleting files from local HDDs, as well as the cloud just like AshiSoft. In addition, Apple users can also use it to detect and delete files on iPhoto and iTunes.
Features an easy Drag and Drop interface, also lets exclude folders as well as set file size-limits. Has a "comparison" mode letting us compare folders against one master folder. Neatly organizes items into Photos, Videos, Documents, Music, Others etc. Also features an "undo" button which facilitates recovery of files mistakenly deleted. You can get it from here.
4. Wise Duplicate Finder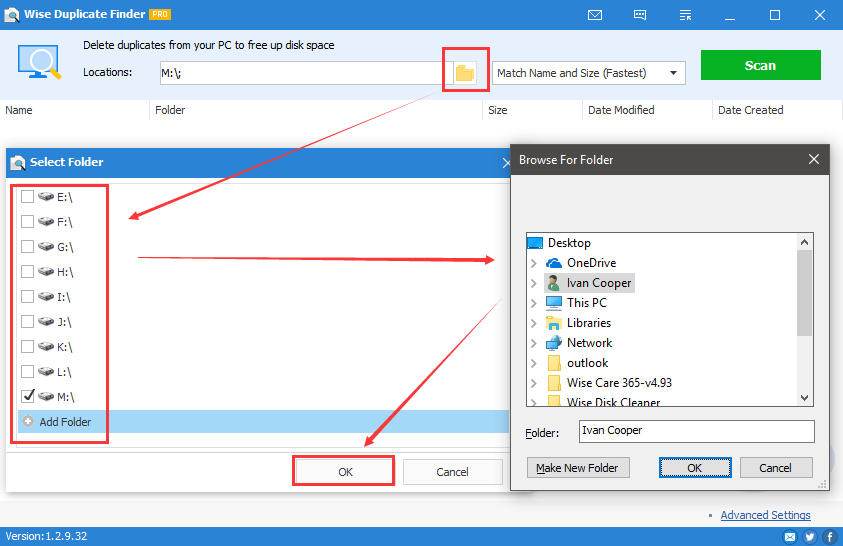 Apart from letting us detect and delete duplicates, it also features an "empty file/zero size file finder". These are basically leftovers after we delete the duplicates in them. It lets us get rid of those as well.
There's a restore feature as well for bringing files back from the dead. Is a lightweight application weighing only 2.3Mb in download size. Offers a free, as well as a premium version.
Has three search modes, Fastest (matching name and size), Fast (Partial Match), Slow (exact match).
A great tool to detect duplicate files and images. 
5. MindGems Duplicate File Finder
This Duplicate file finder boasts of being able to find duplicates regardless of them having different file-names and attributes. This is rare and uncommon. Obviously most common file types such as Music, Photos, Videos, Documents etc. are supported.
Does include an "exclude" feature. Also is capable of minimizing resource usage by scanning files when the system is in Idle mode. Also supports removable media (USB Sticks, External HDDs etc).
6. Duplicate File Detective

The prime selling-point for Duplicate file detective is probably the fact that it's capable of scanning multiple folders, devices and even network-connected systems simultaneously. This brings the search-time down significantly
It lets us compare files based on file names, file extensions, file sizes, last used time, music tags and much more. Advanced users can also use file comparison hashes to find duplicate files.
Finding the originals after removing the duplicates is made easy as well, you can create links to the original files after removing the duplicates. Also supports exporting data in HTML, PDF, CSV, and Excel formats. Comparatively larger download size of 27Mb.
7. Funduc DupFiles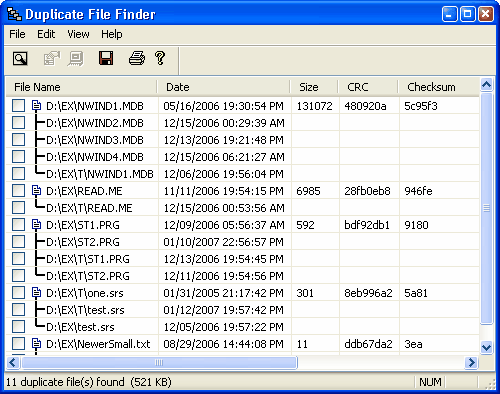 Dupfiles is another advanced duplicate file finder which can find duplicates regardless of them having different names. That's so because it compares their Binary data and not just the surface metadata.
The interface looks extremely basic and that's what makes it "everyone's tool". It's simple, and easy to use. Users can choose the location, sizes, date and many other attributes. The results is auto copied, and also can be printed onto paper!
You can even choose where you wish to send the deleted files (if not the Recycle bin).
8. Duplicate File Finder 4 PC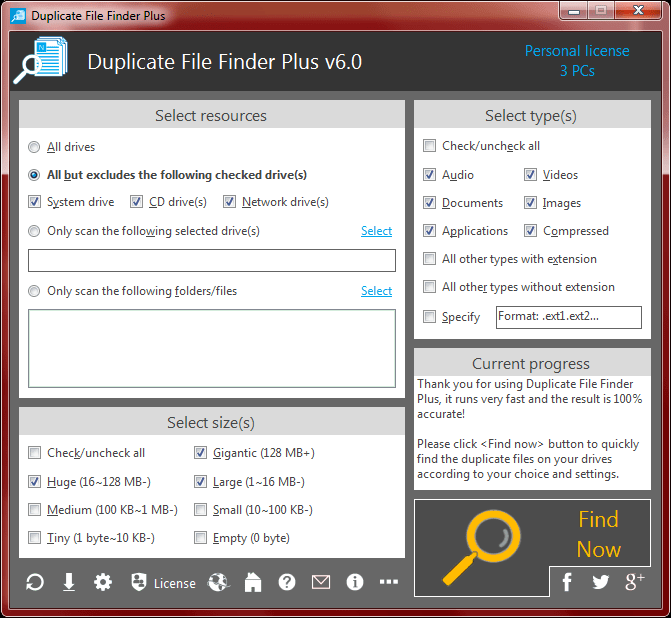 The DFF4PC offers exclusion for starters. Or you can select only specific paths/drives/locations to be scanned. There's a size-filter as well letting us specify specific file sizes to be scanned.
File types such as Music, Documents, Videos, Application, Compressed etc. can be included or excluded individually from the searches.
It also scans sub-folders, automatically checks unwanted files for deletion and offers colour-coded groups for easy recognition.
Note: I downloaded and ran the application, and it threw a handful of warnings at me. Not "security", rather "technical" warnings. May be an issue at my end, but just for the record either way.
9. Puran Free Duplicate File Finder
Pricing Type: Free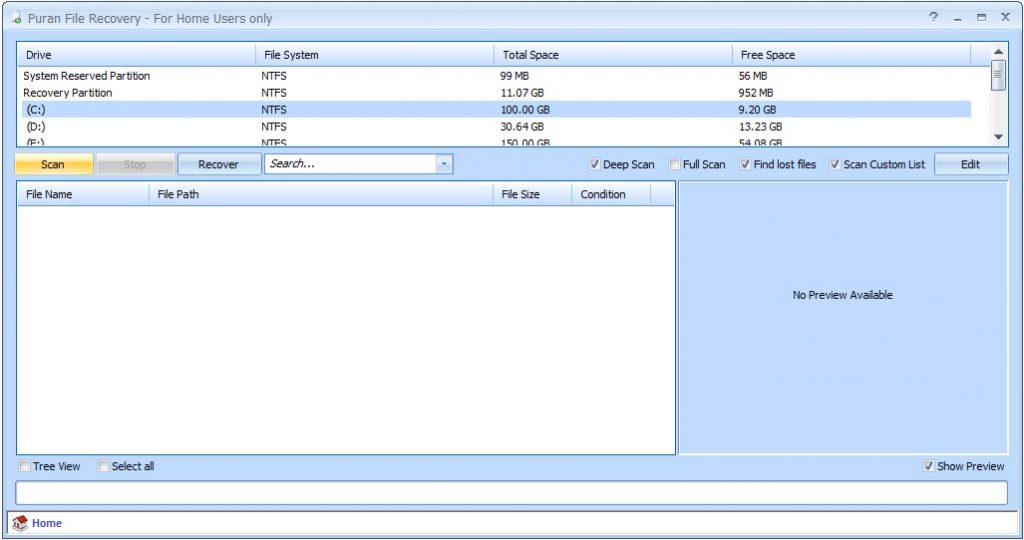 This is a freeware, so it's absolutely free and yet offers impressive features. Provides for two primary search modes, "deep scan" and "full scan".
You can select drives, choose from "tree-view" and normal view. The software is lightweight and weighs only 1.43MB.
10. Digital Volcano Duplicate File Finder
Pricing Type: Freemium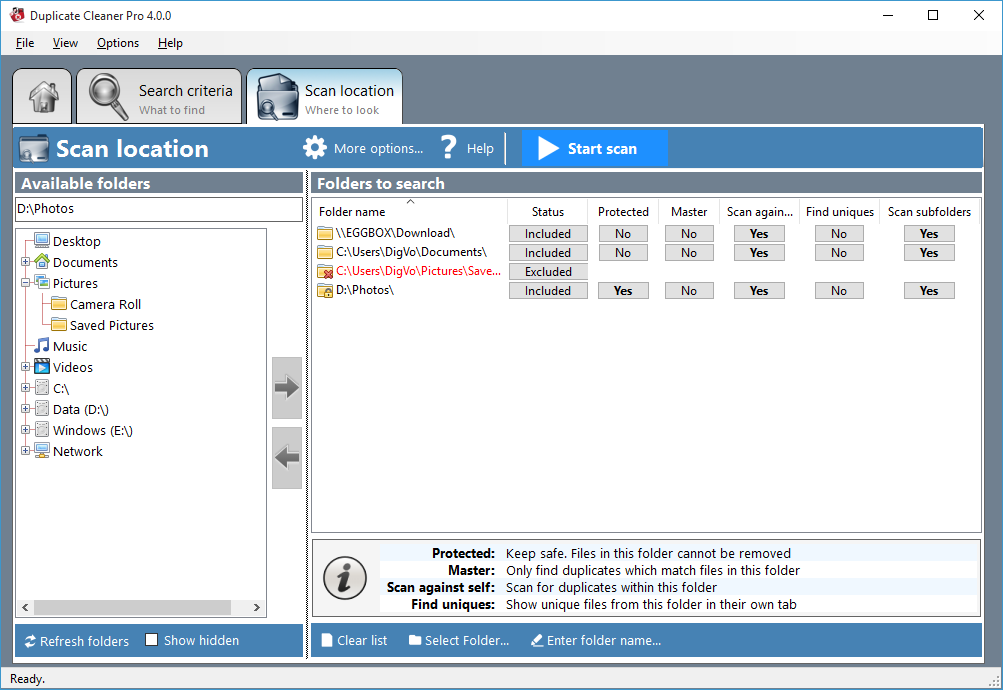 Files, Folders, Music and RAW file formats too can be cleaned with the DVDFF. Also lets us choose a master folder to which the files and folders are compared to.
Features a image-preview pane, and provides for "protected folder" feature. Also is capable of converting the deleted files into links to the source. Doesn't mess with System files.
Also allows importing and exporting!
Conclusion
So that's all I had to pour in as far as this piece on Duplicate file finder goes folks. Most of the tools listed here are freemium, while a couple freewares have been included as well.
Note that there do exist hundred other tools for the same job and these may not be the absolute best duplicate file finders, but these made it to the list based on personal experience, user-reviews, and established reputation.
Why don't you let us know of your favorite duplicate file finders in the comments?