Windows 10 comes with a variety of new options and commands and makes users more comfortable with Microsoft. It makes people be more updated in their work. But where all these variable options come, many errors also make their place in your device. One of these errors of Windows 10 is "0x80073cf9". This problem usually occurs in Windows 8 and 10. In this error, you can't download or update the apps or some applications from the Windows Store.
It may also cause a problem when you try to install any application from the store. Anyways no need to worry. We have this article where you will find out methods to fix Error 0x80073cf9 permanently from your Windows store.
How to Fix 0x80073cf9 Error from Windows Store
So here are all the methods, try them all. I am sure, these methods will help you fix code: 0x80073cf9 issue.
Method 1: Create AUInstallAgent Folder
1: Right-click on the Windows start button and choose "run".
A box will appear.
2: Type "%windir%" in this box and click OK.
A list of folders will appear.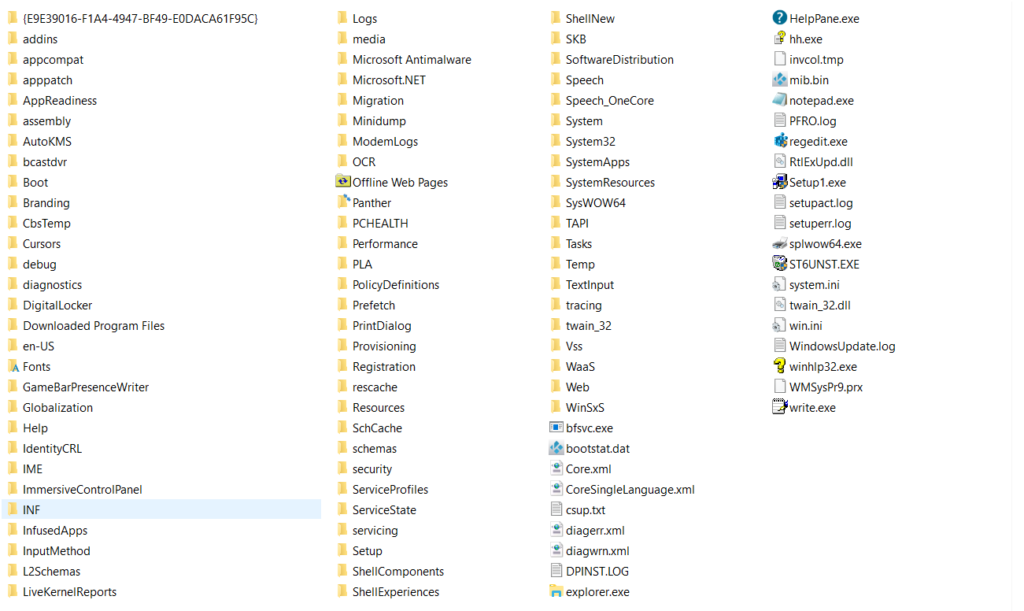 3: Search for a folder with the name "AUInstallAgent". If you don't have then make a new one with this name (make sure to write the name as it is shown in alphabetical order). Here for your assistant,  given are the procedure for making a new folder.
Right-click with your mouse or mouse pad within the appeared box
A list of options appears.
From this list of commands click on "new".
By clicking on new a "folder" command will appear.
Click on this folder command.
A box will appear.
Type "AUInstallAgent" in this box.
Then click enter.
Check your spelling before u click the enter button.
Your folder is here.
 4: Restart your device and then install or update or download some application or any app.
Note: Your device can be your personal computer, your laptop, your tablet, phone, MacBook, or any other device which has windows 10.
And here you go. Install some application or download and update any application or app and you will see this error has been removed from your Windows store. This method will work on both Windows 10 and 8.
Besides this method there are also many other methods to resolve this error just like restarting your windows update services, cleaning cache data from your windows store, reinstalling your windows, using antivirus and scanning your device, etc.
All these methods use time and cannot permanently remove the error from your windows device. The above-described method is easy to proceed and removes error permanently from windows.
Method 2: Check Store Settings
Press and hold the "Windows" button on your keyboard.
As you go to the start screen you will be required to left tap or click on the "Windows Store" button you have present there.
Once you go to the Windows store you will be required to press and hold the button "Windows" and the button "I".
Left-click on "App updates".
Left-click on the "Sync licenses".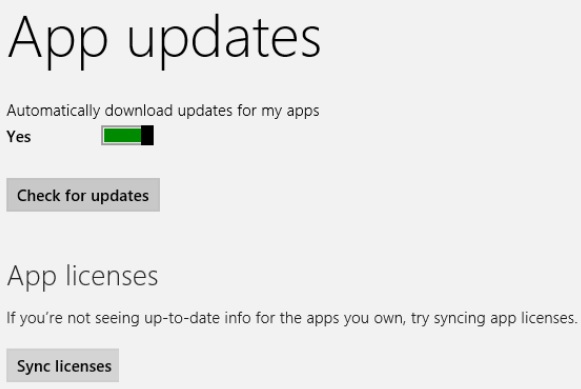 Let us perform its method and reboot the Windows 8 or Windows 10 device. Just upgrade the app or install the app and check if you have the Microsoft error message still appearing.
Method 3: Try re-installing apps
If you are facing this issue with a particular app, then you can follow this method.
Explore your start screen in Windows 8 or Windows 10 as mentioned in the above method.
Locate the application with which you have trouble.
Right-click on the application and left tap or click on the "Uninstall" button.
Left-click on the "Windows Store" button on the screen once the app gets uninstalled.
Now, enter the name of the application you had uninstalled and then re-install it from the Windows Store.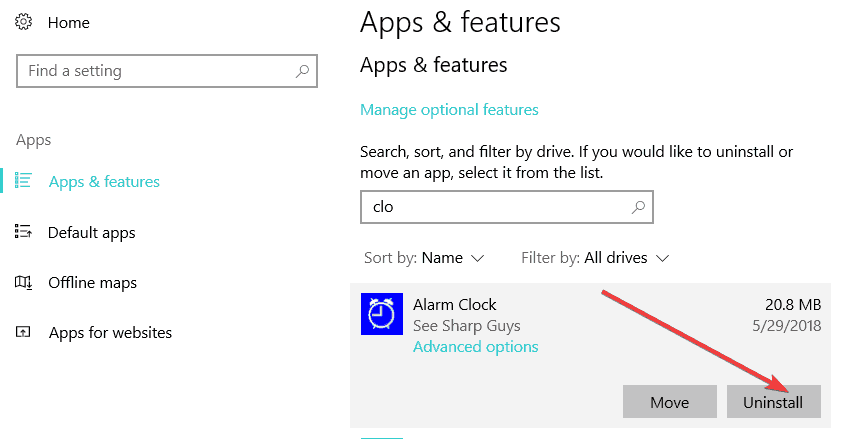 Method 4: Scan using Antivirus
Sometimes antivirus prevents apps from installing. Check notifications and see if there is a threat or not.
Method 5: Allow Firewall Access
The firewall might too cause the disturbing Microsoft Store error 0x80073cf9.  As a result, one of the smartest and competent ways is to turn it off.
After you disable your firewall, you can download and install the application which initially triggers this Microsoft Store error 0x80073cf9 code and after that, you can enable your firewall again.
Final Words
So there were the simple yet working methods to Fix 0x80073cf9 Error from your Windows 10 or Windows 8 store. If you are still facing this issue, let us know in the comment section.