Crashing issues while gaming is something that every gamer experiences in his life. Gamers feel soo annoyed because of the connection failing, constant pauses, interruption in actions and reactions, and the complete crash of a game in the end. But is there any way to solve this crashing issue?
For all these types of problems, a game booster offers several services to bring too much ease to individual gamers to enjoy smooth and real-life experiences while playing FIFA 23. So, let's discuss how to fix FIFA 23 Connection Failed, crashing issues, and other lagging problems.
Fix Fifa 23 Connection Failed, Crashing Issue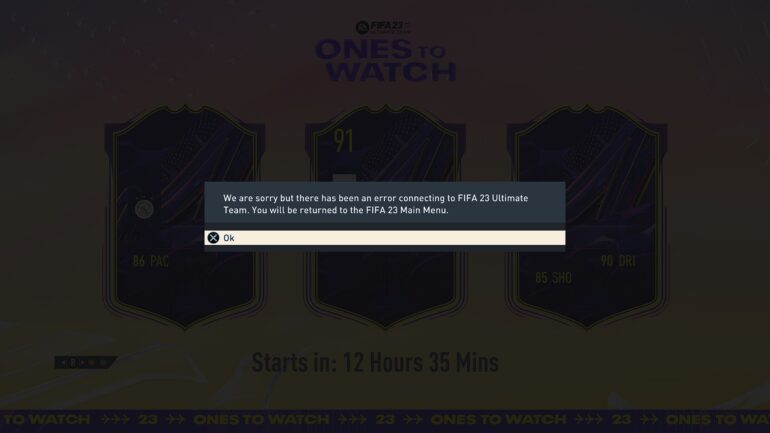 Fifa 23 crashing and connection failing makes the experience of gaming worst you have to find out the reasons behind it; let's discuss.
Reasons Behind the Crashing Of FIFA 23
Crashing of the game might have many reasons, but it mainly occurs due to hardware, software, and network errors. Let's check the truth behind it.
If your system has allowed too many apps running in the background, they will eat the whole space of RAM, leave no room for the launching of the game, and cause problems.
If the graphic card is incompatible with your window and operating system, the risk of crashing increases. In addition, if your graphics card and CPU aren't compatible with the game requirements, you will encounter the same problem.
Check the game manual before launching it; maybe the game needs some extra software for proper functioning, like some games, demand Java and DirectX to be preinstalled to provide appropriate and issue-free gaming. In that case, find the official and reputable websites to download the required software.
Reasons Behind the Crashing Of FIFA 23 While Launching
Sometimes FIFA 23 crashes at the time you are launching the game. This issue has different reasons and is as follows.
The first is insufficient and interrupted power. The only solution is to get an excellent power source.
Upgrade your system's memory; the insufficient one causes a crashing problem.
It's time to replace your PC's older parts; they may also cause issues.
A new upgraded version of the game is available. Still, you haven't done the upgradation so you will encounter a crashing problem due to the incompatibility of the game with your system.
How To Fix FIFA 23 Connection Failed And Crashing Issue
The crashing and connection failing while playing FIFA 23 are common, and there is an extensive list of reasons for that. That's why we need several solutions to solve the problems mentioned above. But first, we talk about the easiest, safest, and fastest method.
The Best Game Booster For Solving Crashing Issue Of FIFA 23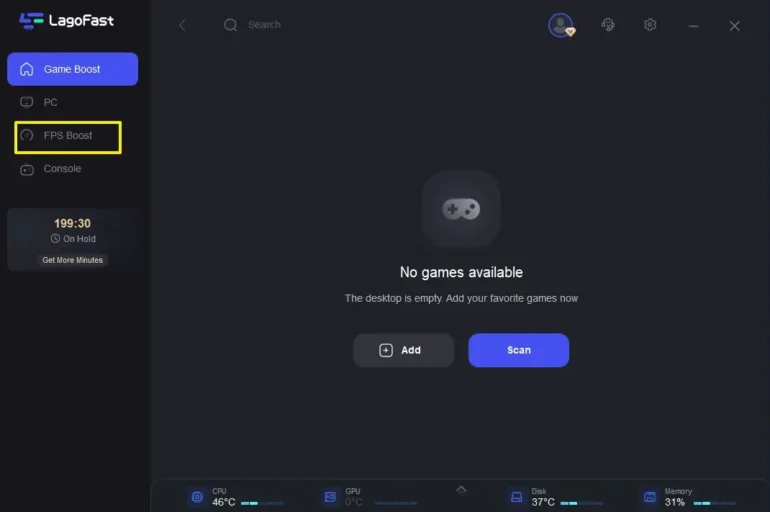 Regarding connection failing and crashing issues while playing FIFA 23, LagoFast saves gamers from all these problems. It has served the gamer community for the past 8 years with its excellent services like solving crashing, high ping, high lagging, and fps drop problems.
LagoFast is able to assist you in efficiently fixing FIFA 23 crashing on your personal computer by altering the status of your PC to its maximum potential. In addition, it has servers all over the world, which means that you may access it regardless of where you are. The most crucial aspect is that LagoFast is not only effective but also economical in its operation. Its plan per minute allows gamers to pay only when they use LagoFast before launching FIFA 23 to avoid crashing, lagging, and fps drop. Moreover, it also offers the opportunity to use the game's free trial. Let's check how it works.
Download the game booster, install it, and launch it before starting FIFA 23.
Once it opens, write the name FIFA 23 in the search box, click, and find the right one from the search results.
Choose the network from its globally distributed serves, and select the nodes closest to your location.
After boosting and launching the game, you will constantly check the ping rate and packet loss through the software.
You can also save your gaming from sudden fps drops by boosting them using LagoFast; change the settings of the game, CPU in windows, and GPU through it and enjoy smooth gaming.
Other Ways To Fix The Issue
In addition to game boosters, there are other ways to help you find the solution. Check the below bullet points.
If FIFA 23 continues crashing on the gamer's computer, the problem may lie with it. Possibly, he may experience crashing and loading issues on his personal computer if his computer does not meet the minimum requirements for FIFA 23. So, checking the conditions prior to downloading the game is necessary.
As free RAM space is essential for playing FIFA 23 without crashing, close all the apps running in the system's background to free up space. For that, first, open task manager, go to the taskbar and then find and click on the startup tab. Choose the apps you think are unnecessary and click on disable. After that, restart your PC and play the game; this time, you will not encounter a crashing problem.
If your graphic card needs upgradation, do it because Upgrading the graphic is also necessary for proper playing of FIFA 23.
Overheating always causes a problem in launching software and playing games. Because gams also cause PC to heat up more. So keeping them cool is your duty. If your computer is becoming too hot, check to see that all of the cooling system's components are operating as they should. Keeping them clean is also vital, so be sure you remove any dust or other debris from the hardware and the fan. It is essential to apply thermal paste to the central processing unit. It will considerably cut down on the likelihood of overheating. Suppose you think there is a need for more release of heat. In that case, you may install extra coolers if there is enough space, but be careful not to overload your power supply. You can also acquire some reliable software to help you monitor your computer's temperature.
Conclusion
I hope this article has solved your query about fixing FIFA 23 connection failing, crashing, lag, and the FPS drop issue. All problems are related to each other because when the network is unstable, crashing occurs, FPS drops, and lag occurs in your game and makes you unable to play FIFA 23 smoothly. The graphic slows down and irritates the most, and the slowness in your action and in-game reaction hindered you from playing the game and winning it. Thus, for all such problems, a game booster like LagoFast provides the opportunity for every gamer to enjoy FIFA 23 without crashing, lagging, and having high FPS.