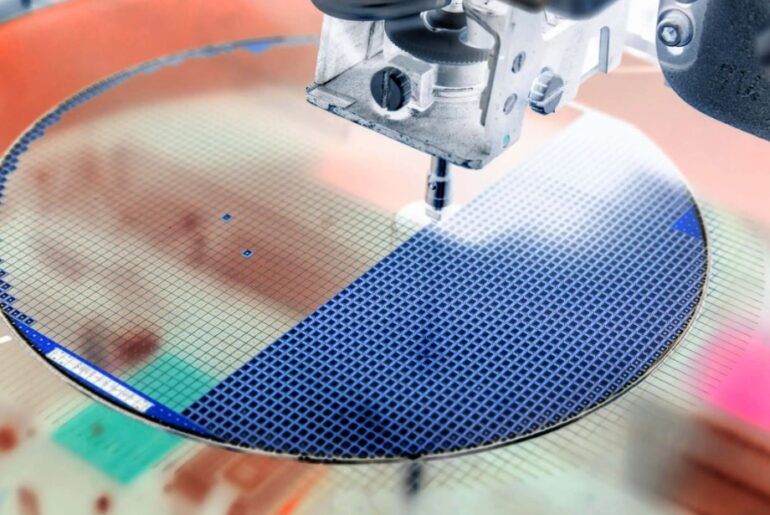 The revolutionary world of technology thrives on the extraordinary precision and care invested in manufacturing semiconductors. The centerpiece of modern electronic systems, these semiconductor wafers hold immense value, but their sensitivity demands a unique approach to their handling and storage.
This article delves into the practical methods of managing these delicate components, ensuring their pristine condition. From transporting these intricate elements to storing them, safeguarding against contamination to handling hazardous substances, you'll uncover the expertise needed to work with semiconductor wafers. If you need custom solutions in some of your operations, Short Loop Wafers presents a good option.
Proper Handling Techniques
A significant challenge in managing semiconductor wafers is to maneuver them without causing physical damage or contamination. The importance of using specialized tools such as vacuum wands or tweezers designed for the task cannot be overstated.
These tools are crafted from materials that minimize particle contamination and are tailored to hold wafers without inflicting surface damage. Regular maintenance of these handling tools is a must, keeping them free from debris and dysfunction.
Proper techniques are equally vital in handling these delicate pieces, and every touch counts. The edges of the wafer are the preferred handling points, avoiding contact with the patterned surface.
Often, technicians are required to wear lint-free gloves that prevent contamination, and adherence to a standard operating procedure ensures that the wafers are neither dropped nor improperly gripped, reducing the risk of cracking or chipping.
Safe Storage Practices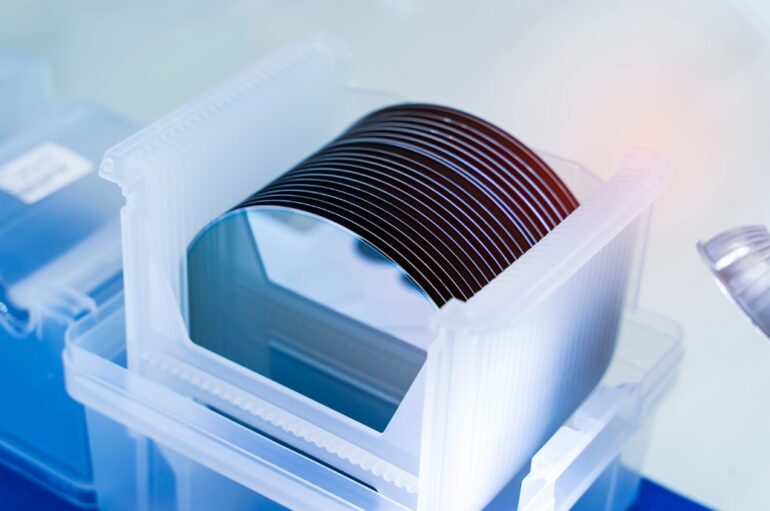 Preservation of semiconductor wafers is essential in their life cycle, and therefore, it's crucial to find the perfect environment for storage. Cabinets or storage containers specifically designed for this purpose, with airflow control and contamination filters, provide an ideal haven.
Temperature, humidity, and cleanliness should be regulated and monitored to protect the wafers from environmental factors that could degrade their quality.
An organization system is key to successful storage as well. Utilizing a systematic approach to labeling, categorizing, and locating the wafers can save time and reduce potential handling errors. Implementing tracking systems, proper labeling, and clear storage instructions will contribute to efficient retrieval and monitoring, thus reducing the risk of accidental mishandling.
Preventing Contamination and Damage
Contamination is the silent enemy of semiconductor wafers, often causing defects that can compromise functionality. Implementing a strict cleanliness protocol within the work environment helps keep these risks at bay. The use of cleanrooms, where air quality and contaminants are rigorously controlled, is standard in semiconductor handling. Even the smallest particle can lead to failure in these intricate devices.
Damage prevention is the other side of this coin. Physical damage can occur through mishandling or exposure to incompatible materials. Consistent education and training of personnel, along with the use of proper tools and equipment, ensure that physical damage is minimized. Careful observation and routine inspections also play a vital role in detecting and addressing any potential issues before they escalate.
Transportation and Packaging Considerations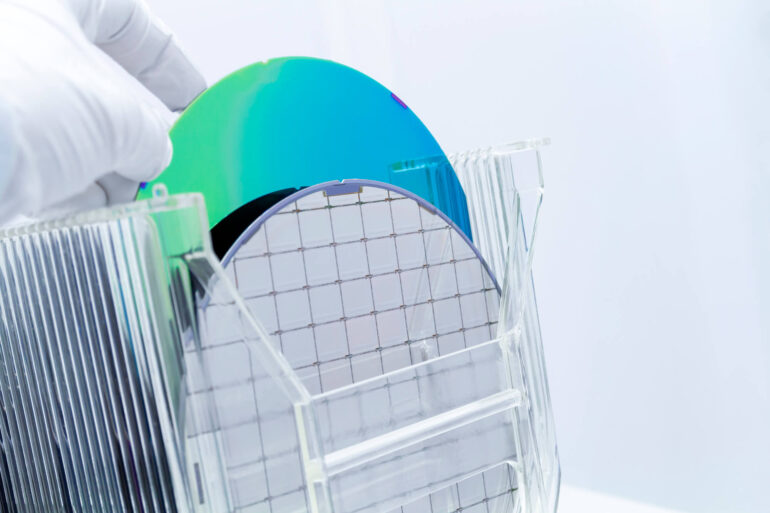 Transitioning semiconductor wafers between locations is a phase fraught with potential perils. The adoption of specialized packaging, designed to cushion and protect the wafers, is fundamental to secure transportation. Employing materials that reduce vibration, shock, and static electricity can preserve the integrity of these sensitive items.
The journey's planning is as important as the packaging itself. Engaging reliable shipping partners, monitoring environmental controls during transit, and utilizing tracking systems ensure the wafers reach their destination in immaculate condition. The well-documented procedures should be followed at every stage of transportation, maintaining the highest standards of care.
Handling Hazardous Chemicals and Materials
The journey of a semiconductor wafer often involves interaction with chemicals that could be dangerous to both the product and the handler. Comprehensive knowledge of the chemicals used, their compatibility with the wafers, and potential risks is a foundational requirement. Safety data sheets, proper labeling, and secure storage of these chemicals should be top priorities.
Interaction with these substances requires a blend of caution and expertise. Adhering to safety procedures, using specialized handling tools, and employing containment strategies like fume hoods can mitigate risks. Regular safety audits and equipment maintenance can further enhance the safety of both the semiconductor wafers and the personnel who work with them.
Training and Safety Protocols for Personnel
People are the cornerstone of any successful handling and storage operation for semiconductor wafers. Providing ongoing training ensures that those working with these delicate components are up-to-date with best practices and safety protocols. Interactive workshops, hands-on demonstrations, and continuous assessments create a culture of excellence and safety.
Investing in the well-being of the staff is equally critical. From ergonomic workstations that reduce strain to psychological support that fosters a positive work environment, caring for the personnel translates to better care for the wafers. Regular reviews of safety protocols and open lines of communication allow for continuous improvement in handling practices.
Best Practices for Long-Term Wafer Storage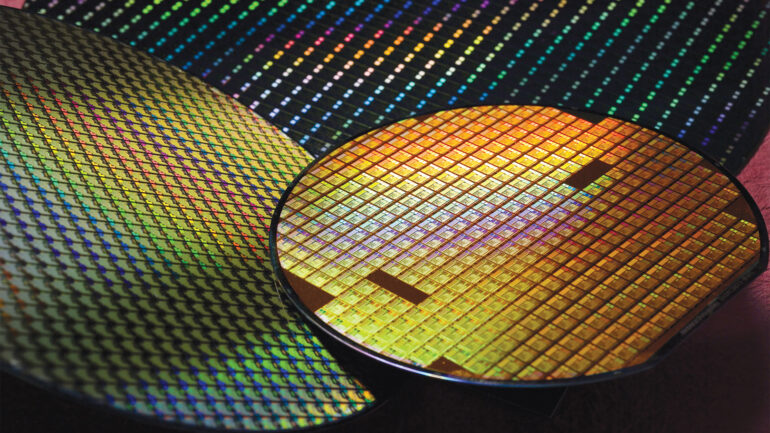 Long-term storage of semiconductor wafers requires a broader perspective, focusing on preserving quality over extended periods. Implementing an environment with stable temperature, low humidity, and stringent cleanliness standards is paramount. Specialized containers, such as nitrogen-purged cabinets, can further reduce the risk of oxidation and other long-term degradation.
Equally vital is the foresight in planning. Documentation of storage protocols, regular monitoring, and periodic quality checks are essential to ensure the wafers remain in optimal condition. Consideration of future technology shifts and potential needs can guide storage decisions, ensuring that when the time comes to use these wafers, they will perform as required.
Safety Equipment and Personal Protective Gear
The intersection of human interaction and delicate materials requires an unswerving commitment to personal safety. The use of personal protective equipment such as masks, gloves, goggles, and lab coats is a non-negotiable standard. These tools protect the individual from potential hazards while also guarding the wafers from contamination.
Yet, tools alone are not enough. Continuous training in the proper use of safety equipment, combined with regular inspections and updates, ensures that protection is both effective and current. Creating a culture where safety is not only a priority but a value, reinforces the commitment to quality handling and storage of semiconductor wafers.
Final Thoughts
The dance of delicacy, precision, and safety surrounding the handling and storage of semiconductor wafers is both an art and a science. It's a world where every touch matters, and every decision counts. From the gloves that shield human hands to the cabinets that store these tiny wonders, every detail must be meticulously planned and executed.
Understanding and adhering to the techniques and practices detailed in this guide will not only contribute to the efficiency and success of semiconductor manufacturing but also to the safety of the personnel involved.