It could be a task you do every day of your life, but never underestimate how important it is to do safety check when you're travelling with any heavy load. And if you haven't done it before, this guide is especially important!
Revise our list to make sure your safety guidelines are on par, get your vehicle and ratchet load binders ready and use our roads safely wherever you go!
1. Invest in Quality Load Restraints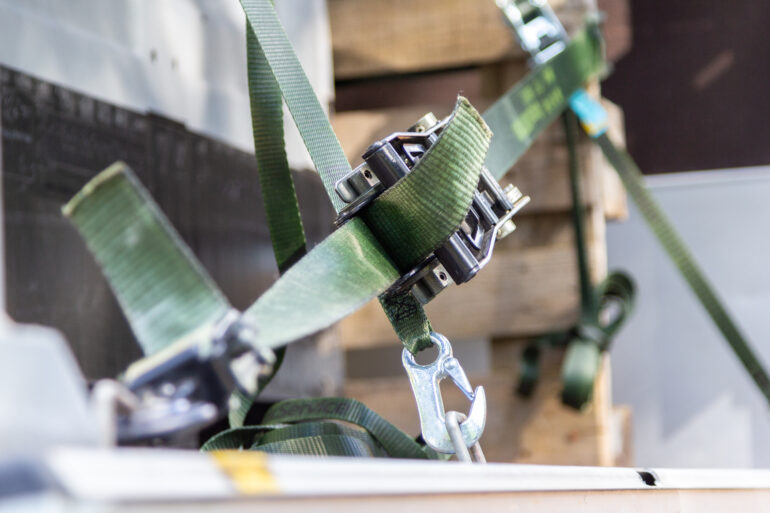 You need to keep that load under control throughout the journey, or you'll be in trouble. There is specialised equipment on today's market, designed with this exact goal in mind.
Rope is still in common use, but note that this is mostly appropriate for lighter loads. For a heavy load you'll need some of the following:
Ratchet tie downs
Chains and fittings
Load binders
Winches
When picking yours you need to consider the design and specs of the item you plan on using. Each one is best used in a certain way and will also have features like weight and lashing capacity. If your strap can't handle the load, you're creating risk.
Some come with special features, like being able to overcome kick-back that is a common feature with certain load binders.
It's clear you need to know exactly what you're transporting before you plan the packing and strapping down. Calculate what type of load restraints and how many you'll need on hand.
2. Use a Suitable Vehicle
The load on top can be safely tied down, but if your vehicle isn't up to the task, you won't be safe on the road. Some details to consider before starting to load:
Are the tyres in good condition? The tyre pressure must be correct and the tyres themselves in good condition. Tyres in bad condition run the risk of deflating under a lot of weight, so don't risk driving with them when transporting immense loads.
Do all the lights work? You must be able to signal to others on the road when you need to stop or turn. Of course you also need lights working if you're driving in the dark, but you never know when bad weather sets in and reduces visibility. Always make sure all lights are working before you set off.
Does the vehicle suit the type of load you're going to carry? It must be big enough to efficiently strap everything down, but it must also be able to handle the weight.
Did you check the brakes? Remember that adding more weight to the vehicle will affect how it responds during braking. So, brakes that aren't in good condition will put you at great risk of losing control of the vehicle if you need to slow down or come to a stop.
3. Manage the Centre of Gravity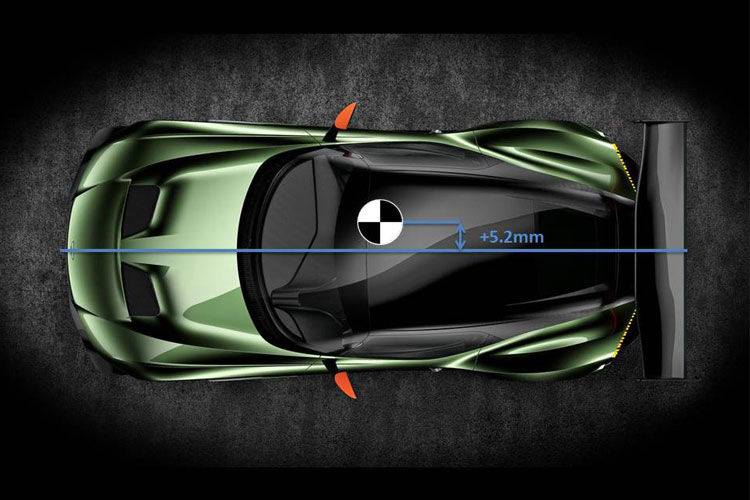 If you have peace of mind about your vehicle and load restraints, start loading up and keep managing the centre of gravity throughout. The centre of gravity should be low, as this keeps a load more stable, and preferably along the centre of the vehicle. One way of managing this aspect is to add heavier items first, as your bottom layer. Then add lighter items on top.
4. Don't Exceed Capacities
As already mentioned, maximum capacity is relevant to all the resources you're using: the vehicle and the restraints. Under no circumstances should you exceed the guidelines of safe usage, or you'll be a risk on the road.
From restraints breaking to a vehicle having a blown tyre, there's a lot that can happen. And if you don't keep within the limitations of your equipment, you're increasing the chances of something going wrong during the journey.
5. Plan Your Route
While on the topic of the journey, do take some time to plan it out. By reviewing different routes you can identify the safest option, such as avoiding areas with heavy traffic. This all adds to creating safer roads in Australia and successful transportation of goods.
6. Show What You're Carrying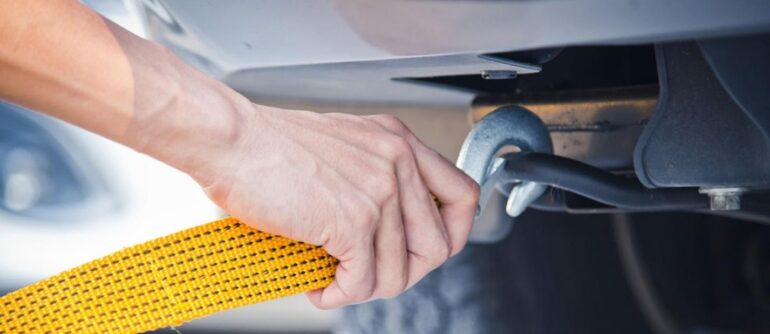 It's not only about your own driving, but also how other drivers will impact you. They'll expect the average vehicle to drive a certain speed and respond in a certain way. However, drivers know that heavier vehicles aren't as responsive as a normal car and the driver of such a vehicle may prefer driving slower.
So, tell them that you're the driver that is going to take it slow and that you're carrying a heavy load!
The size of the load and the number of straps you use may already be a clue to how much you're carrying. However, confirm to others on the road that you're transporting something heavy by fixing a safety sign to the vehicle and even adding a light that will catch other drivers' attention. This could make them more cautious in passing you. If they keep their distance there's also less chance of a collision due to you taking longer to come to a standstill, should you need to brake.
In Conclusion
It's amazing what vehicles and resources like load restraints enable humans to accomplish. But you only have success stories if you use these objects correctly. When driving with heavy loads, be realistic about the task you're taking on and rather be over-cautious than having regrets that something went wrong.