Freezing or hanging of Windows 10 is a problem faced by many Windows users. After recent Windows update, many users have reported the complaint of Windows 10 freezing randomly.
If you are one who are upset with the problem of Windows 10 freezing or hanging randomly without any notice then this article is for you as it will help you how to fix this particular problem.
The reason for search problem can be due to incompatible programs, faulty hardware, improper connectivity, corrupt system, storage problem etc. You need to fix this problem as soon as possible because they will lead to further problems such as crash of entire system, computer hanging or failure of boot disc. So below are few methods to overcome this problem of Windows 10 freezing randomly.
How to Fix Windows 10 freezing randomly Problem
Since the reasons behind this issue can be numerours, there are multiple methods that you can try out to fix this issue. We have listed a total of 8 methods on How to Fix Windows 10 Random Freezing issue.
Try the methods one by and one to figure out the perfect solution for your problem.
Method 1 – Delete incompatible programs
Sometimes Windows 10 freezes and hangs randomly because you have installed some incompatible programs and software in your Windows 10.
So in order remove the problem of this random freezing make sure that you delete or uninstall such incompatible programs.
Method 2 – Update Device Drivers
If Windo 10 freezes randomly than it maybe due to outdated updates or older version of device drivers. So  in order to fix this problem check for updates and make sure your Windows 10 updated to the latest device drivers. Follow below steps to update your Windows 10 to its latest version of device drivers.
1) On your desktop screen open select on the left bottom corner.
2) Now open settings
3) Under settings you w find update and security click on it
4) Check if there is latest updates or not and if there is then make sure it is updated to recent.
Once you are updated to latest version then it will fix your problem of Windows 10 being randomly freezes and also make sure that you have active internet connection while updating latest software update.
Note: You can also use Driver Updater Software to update all your drivers to the latest version.
Method 3 – Disconnecting other devices
As mentioned earlier one of the problem for Windows 10  freezing or hanging randomly could be improper connectivity so if the problem is due to improper connectivity you need to disconnect all the external devices to make sure that such improper connectivity is removed.
If you have any external connectivity such as USB connection, mouse, keyboard or any other connection remove it so as to make sure that your computer or Windows 10 does not freezes or hang randomly.
Method 4 – Delete temp files
Sometimes temp file can also be the reason for random hanging of your Windows 10. It is because Windows 10 can't store you temp files and thus it creates a problem of random hanging. Therefore in order to remove this problem it is necessary for you to delete and clear this temp files.
Follow below steps to clear and delete temp files.
1) Click on start
2) Open run program
3) Type temp and click ok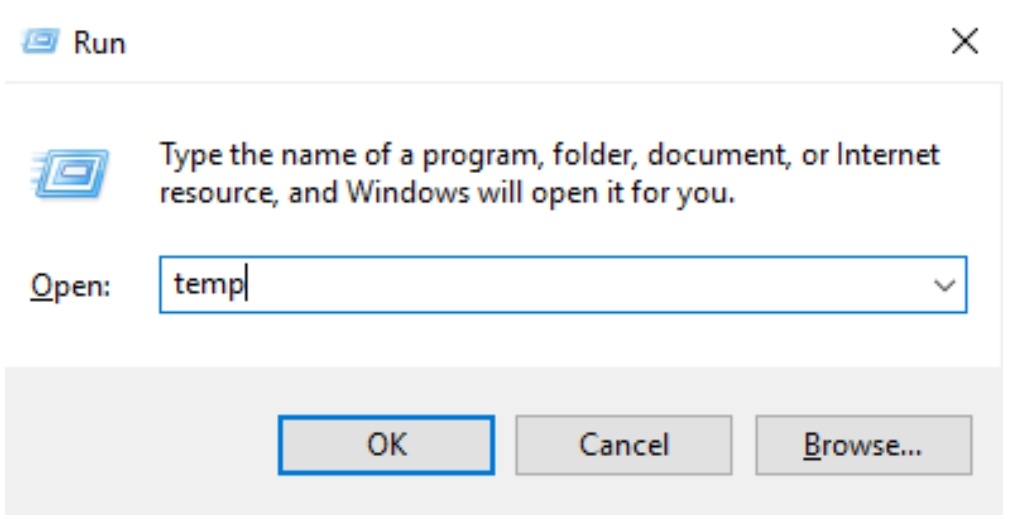 4) Your Windows will open all the temp files in a computer
5) Delete all these temp files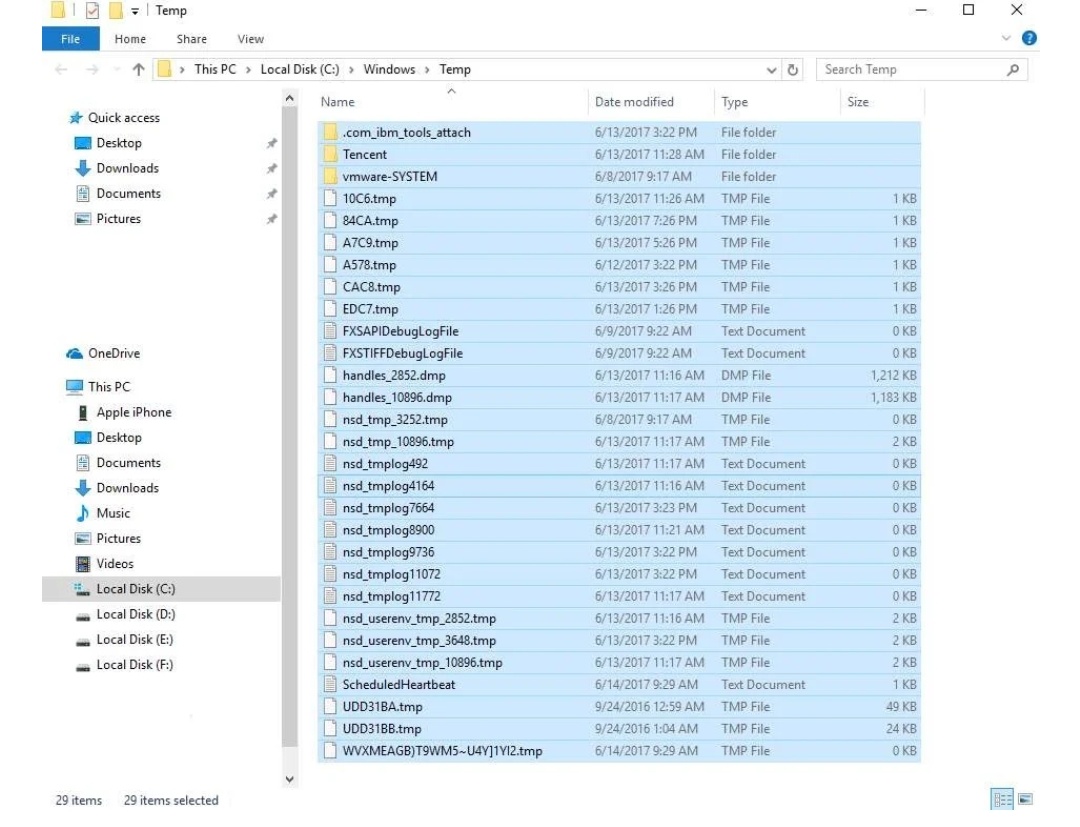 If the problem is caused due to temp files then deleting temp files will fix the problem.
Method 5 – Scan and look for faulty hard disk
As said earlier Faulty hard disk could be one of the important reason for slowing down or hanging of a Windows 10. Thus to solve this problem you need to scan and check for any error in your hard disk. Follow below steps to scan your hard disk.
1) Select and open my computer icon on desktop screen
2) Now navigate hard disk local disk(C:) and right click on it.
3) Now click on its properties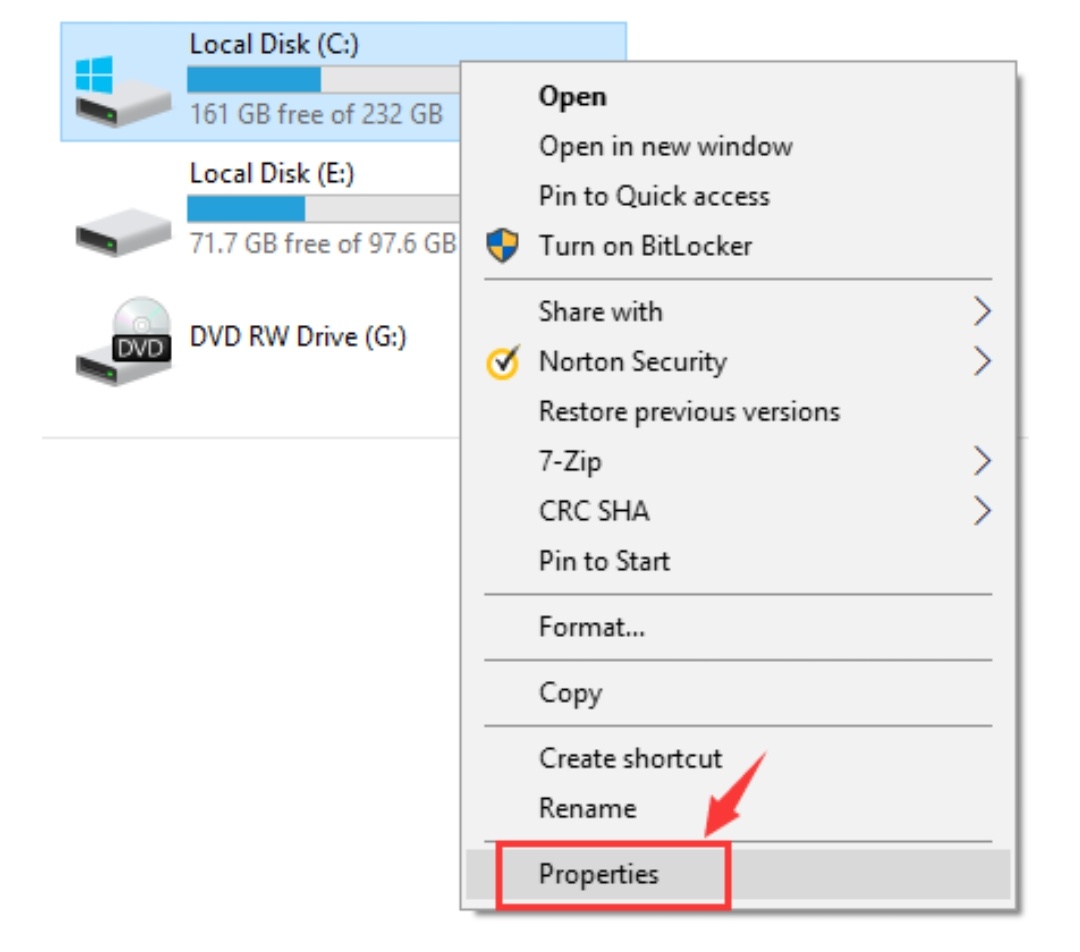 4) Select tools
5) Press on check to start scanning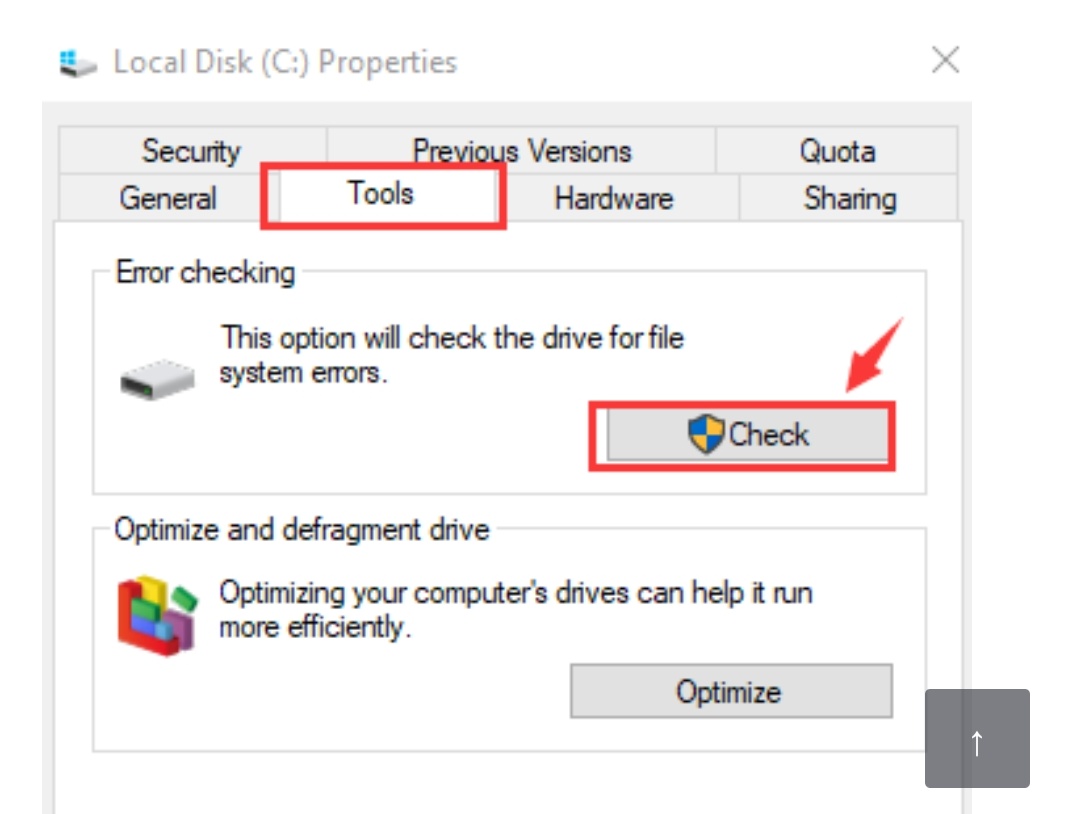 Now your Windows will scan the hard disc and if there is any error it will remove it.
Method 7 – Clean booting
Sometimes your Windows 10 freezes randomly because some non Microsoft devices interfere with routine processes and slow down your Windows 10.
So it is necessary to disable this non Microsoft devices in order to fix the problem. To disable this non-microsoft devices it is necessary to do clean booting. this is little advanced method so follow the below steps carefully for clean booting.
1) Open run dialogue by holding the windows keys and R on your keyboard.
2) Now type misconfig and click ok
3) It will open system configuration
4) Now click on services tab
5) Now put a right tick on Hide all Microsoft devices
6) Click on disable all and press ok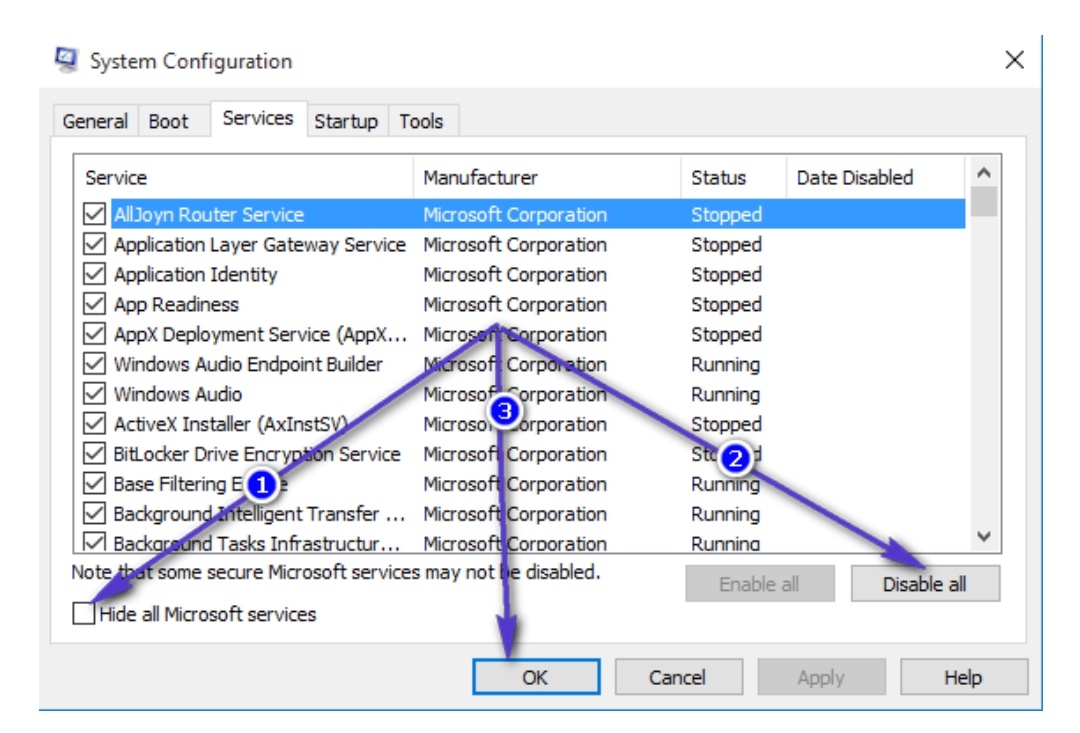 Once all the above steps have done reboot your PC. On restarting clean boot mode will start automatically. So if the problem of Windows 10 being freezing randomly is caused due to non Microsoft devices then this method of boot cleaning will help to fix the problem.
Method 8 – System restore
If all the above method doesn't fix is your problem of Windows 10 freezing randomly then the last method is to restore your system. system restore old will bring back your previous version and does it will solve your problem of Windows 10 hanging randomly.
Conclusion
Hanging or freezing of Windows 10 randomly is a common problem of many Windows users. There could be many reason as explained earlier in this article that as to why your Windows 10 is being hanged or freezing so randomly.
If you are one such victim then this article has all the methods to overcome the problems of Windows 10 hanging. You can apply above methods to find what error is causing your Windows 10 to slow down and follow each method step by step to correct error in your Windows 10. Hopefully this article will help you to come out of your problem.