The feeling of building your own house is unbeatable. A house built with your own money doesn't only mean rent free living but is also a symbol of pride and personal success. Making your own house symbolizes independence and financial stability.
It means a lot more to one in terms of satisfaction when built for loved ones like family and friends. Your dream house deserves to look beautiful on the inside as well as on the outside. But appearances aside, your dream home needs to be able to be set with all its utilities as well.
The comfort of one's home resides in being able to use resources optimally and properly. This includes water, electricity, geysers, gas, cable, telephones, etc. All these utilities are critical to the proper functioning of a household.
There must be a 24/7 flow of water in the pipes for the use of various activities. There needs to be a mini transformer at your house to ensure a proper and continuous flow of electricity.
In reference to your house, private utilities can be defined as the various services that can be installed during the construction of a structure before most of the building or even after critical improvements. This can also include sewer lines underneath the infrastructure. A problem you could usually face while building a structure on a piece of land that you own is the public utility lines that run below.
Why you need to call a private utilities locator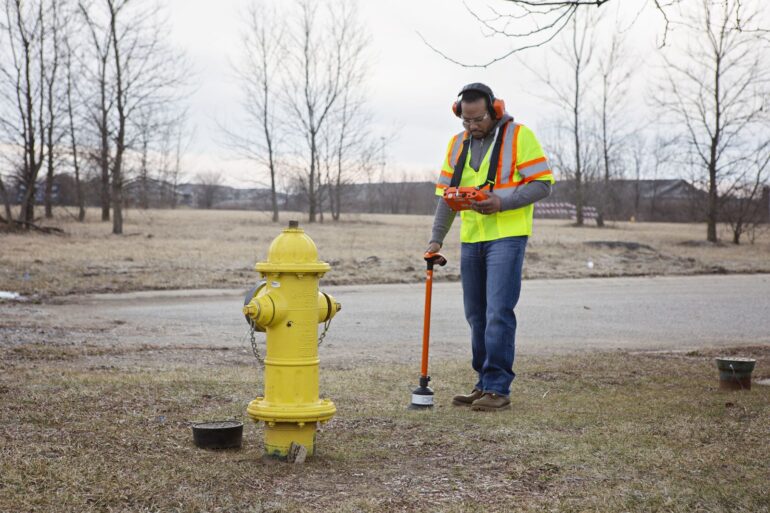 While digging into the ground for reasons such as creating a foundation for your house or locating private utilities, you could accidentally damage any public utility underneath the ground. This could impact the functioning of other activities in other parts of the city as public utility lines are designed in a serial chain.
This means a problem at any one point of the pipes could affect the entire utility line. Hence it is imperative to locate your private utilities in a safe, effective, and efficient way.
Kinetic Industry is a private contractor that offers services such as the location of private utilities. A key feature of their locating services is called SUE, which stands for Sub-Surface Utility Engineering.
This service feature helps you save money and time by avoiding scheduling delays by locating unexpected utilities before you start constructing your house or facility. They also provide GPR services which are short for Ground Penetrating Radar. This is a piece of high technology equipment that helps identify utilities from ground level. This eliminates the need for physically having to locate utilities by digging.
The difference between public utilities and private utilities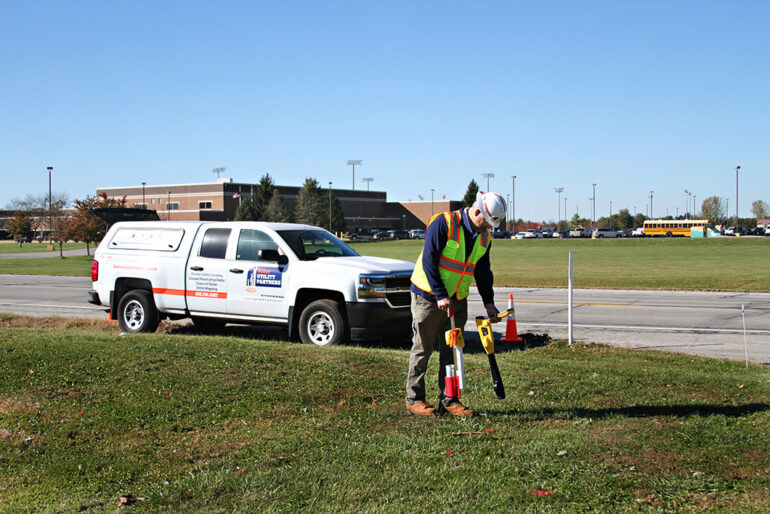 For first-time individuals constructing their own homes or facilities on private property, they need to know the difference between public and private utilities. While public utilities are facilities like gas, water, and electricity, private utilities are more grounded to one owner, such as main gas lines, sewer, and electricity lines. These are owned and maintained by the owners themselves, placing them outside the service jurisdiction of public utility companies.
Service features of private utility locators
Suppose you are about to start constructing your private facility or home and are in need of locating private utilities. In that case, you need to know what services to seek out while hiring personal utility locators. These features should be helpful in a cost-effective manner and done the right way. Therefore, the key elements that you can expect from most private utility locators are:
Location of private utilities
The most fundamental and primary reason we hire private utility locators is that they help in accurately pointing out utilities under the ground. The GRP service helps to locate utilities buried deep underground from on top of the base level.
They make use of electromagnetic waves acting like sonar waves that bounce off the utilities and feedback into the system as located data. This helps determine the types of utilities running underground and if any private and public utilities are in close proximity to each other. This helps in avoiding accidental damage to the utility lines while digging in.
Closed Circuit Television or CCTV is camera based inspection of utilities that help locate and understand the underground structure a lot better. They are usually inserted through utility holes leading to the underground sewer system. They are mainly used as information about underground facilities that can be easily harnessed without needing individuals to go in.
This saves a lot of time, money, and workforce and is also a safer way to inspect underground activity. IP camera wires provide a higher quality picture and definition. Although the CCTV does the job, paying a little extra to find any intricate details about the utility structure wouldn't hurt.
Scanners are other devices used to scan for utilities that run inside a concrete, metal or other rigid structures used in construction sites. This is mainly used as cutting through already dried concrete can be a troublesome task as more wires and lines are firmly embedded into them. If you were to cut through the concrete, it could damage the lines running inside, piling up repair costs as well. So scanning features are key while choosing your private utility locators.
Summarised location mapping
An awful thing to do would be to overlap work and cause wastage while trying to locate utilities. This could be a problem as you could overestimate or underestimate the number of locations and types of utilities underground. Hence it is vital to ensure that the private locator has a thorough mapping of the area underground and summarizes all utility present and their respective locations.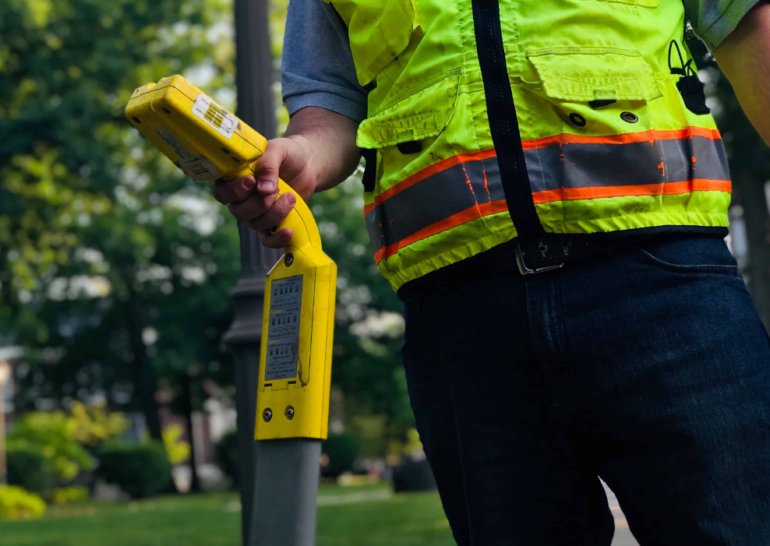 Conclusion
To summarize it all, private utilities are those utilities that are owned by private bodies on personal property. Examples of these utilities can include:
Main gas lines.
Fiber optic lines.
Electricity lines.
Small transformers that are compatible with homes.
It is tough to locate these utilities by yourself as you could damage existing utilities while digging due to the lack of the needed equipment.