It is not enough just to work hard at work. Today, much more is demanded of entrepreneurs and employees in order to maintain an optimal level of productivity at work. Having this quality certainly contributes to success, but other aspects that are important for professional life are also needed.
In order for a positive business climate to prevail in a company, you need to constantly work on its improvement. Enable a smooth flow of ideas between workers and management. Encourage your employees to express their opinions and create optimal conditions for teamwork. If you have no idea how to do it, consider our suggestions.
1. Create good working conditions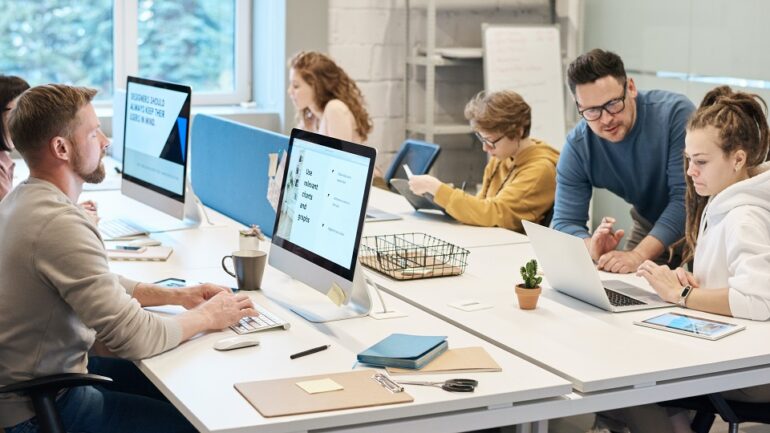 Have you ever thought about the comfort of the office space? Whether employees work from the comfort of their home or office space, it is important that they use comfortable furniture. In this way, nothing will distract them from their business tasks, which means that they will perform their work efficiently. When it comes to the office environment, it's important that people don't disturb each other and have their own personal space.
They do not have to be physically separated, but there should be an appropriate arrangement of rooms. Think again about the conditions in which employees spend most of their day. For example, focus on lighting, ventilation, furniture arrangement and other details. You want to create a pleasant working environment and encourage them to work and be in a positive mood. In addition to a comfortable chair, they also need appropriate work equipment. Any good business strategy involves flexibility.
Offer them the option of sitting while they work, standing or working from home. If the nature of the job limits you, try to get high quality furniture. In this way, people will have proper back support and comfortable work during the day. Such pieces of furniture are created to adapt to each user. In production, materials are used that are pleasant to the body even during long sitting.
2. Try new technologies for business purposes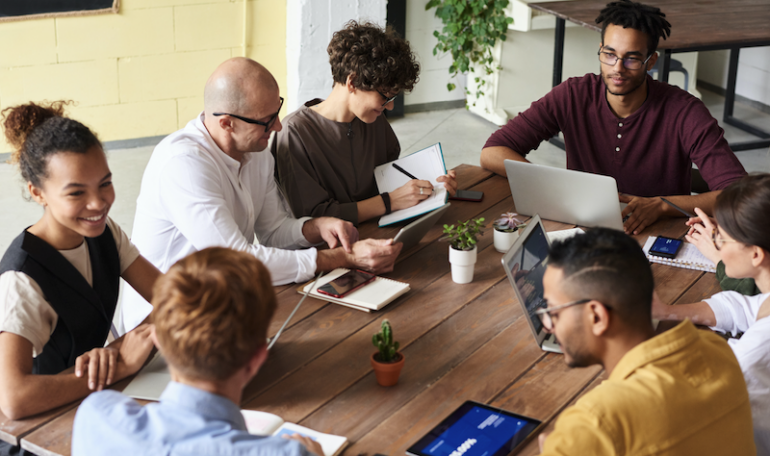 Better communication in the workplace contributes to business development. This includes all types of communication. You need to be successful at every level so that all information in the company can be transferred more easily. Whether you are in the same office or hundreds of kilometers away, big problems arise. The secret of success is the ability to overcome these problems. For example, the employees are not organized enough, they can't finish the project on time, or something else is at stake.
The main culprit is probably poor communication, but don't worry. You can fix it in a simple way. The development of the Internet has enabled us to work from different, remote locations, and today we make the most of that freedom. So don't be afraid to explore new technologies and find interesting apps that will raise communication to a much higher level. Many platforms allow you to send different files, photos, links, but also interesting emoticons that you can create yourself.
Your employees will have an overview of sent files and links, so they can always find the document they received from a colleague. Don't forget to ask employees what they need.
3. Talk to the employees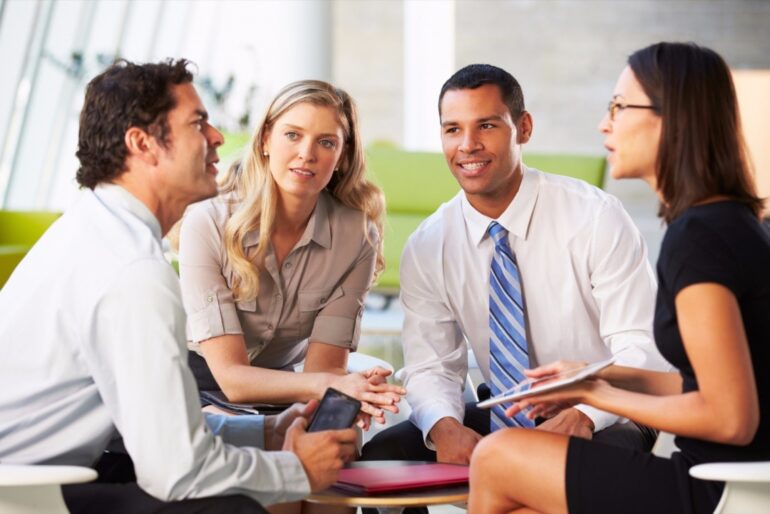 It is important that you listen to their wishes, because in this way you will show that you are open to cooperation and that you respect them. This makes them happy and productive, as well as grateful. Your messages must be clear, so use plain language and avoid jargon. Look at the situations your teams are in and draw conclusions based on the data.
Communicate all major announcements and important news to every member of the company on time. Once you learn more on how to achieve positive workplace culture, our advice is to include visual elements in the form of a picture, graph or other visual example of your message.
4. Improve lighting
Employees can sometimes feel sleepy, lethargic and moody, even though everything seems to be fine. Experts say that the lighting in the room you are staying in can also affect your mood and productivity. It helps with concentration and focus. It can also improve accuracy and precision in work. Although it would be best to only expose ourselves to natural light, this is impossible to achieve 24 hours a day. What you can do is take advantage of LED lighting.
It is an ideal choice, because these bulbs have the ability to mimic sunlight in the room. They do this much better than other types of bulbs, because you can adjust their intensity and color like the sun. In the end, you will create a fantastic atmosphere and find a solution for dark rooms that do not have enough space for the flow of daily sunlight.
5. Choose the appropriate colors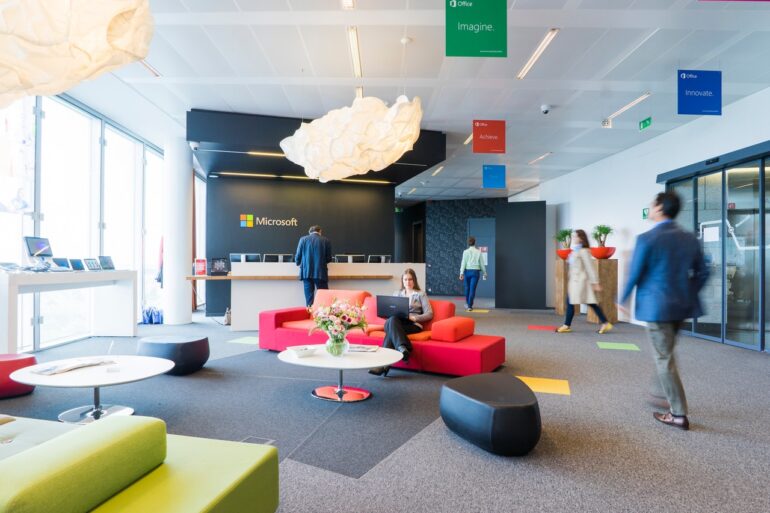 Colors affect our mood. Therefore, carefully consider their meaning before using them to decorate the office and other areas of the company. For example, blue and green tones are associated with creativity and originality. These colors are the most common choice for business premises, but red is also very popular. The color red has both positive and negative tones. A bright shade of red is a stimulating color and excites the brain. If you don't like too much red on the walls, include it through details or smaller pieces of furniture.
Research shows that it contributes to a higher level of concentration. You can paint only part of the wall in this color, add chairs or an artwork with motifs of this shade. Blue is known as a calming color, it slows breathing and lowers blood pressure. Blue also stimulates the mind and thus increases productivity. Yellow is probably the most attractive color, because it is lively. It opens space and frees the senses. The color purple is a great choice if you want to increase the confidence of your employees.
Conclusion:
Therefore, several factors affect the energy of company members. That's why it's important to commit to every aspect of your business. Don't forget that people are vital to your success. The most important thing is to hire professional people and create a good team, because with such people you can progress and go to new work victories.