Are you a 90s kid who spent his entire childhood helping Mario save his princess? Did you love to play Contra with your brother for days together? Are you an NES gaming maniac? If yes, you have come to the perfect place. In this post, you will get a list of 7 Best NES Emulators for Windows 10,8 and 7.
Emulators are softwares that make you able to open a file made for a certain platform on a different platform. NES (Nintendo Entertainment System) is the most popular sort of gaming, and also everyone's favorite. Let's begin our adventure on the island of NES gaming on Windows PC.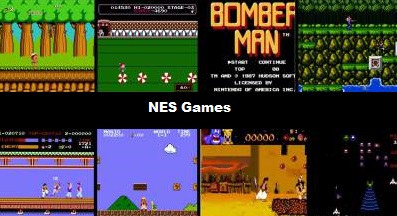 7 Best NES Emulators
If someone asks me to choose between Assasin's Creed: Revelations or Super Mario, I'll pick the later one without thinking for even a second. The new era games are without a doubt amazing. But, the 90s era classic NES games are none less than best. NES is the most popular and most preferred category of gaming worldwide.
Everyone loves playing Super Mario, Contra, Tetris, and a lot of classics of NES. The best part is you can play the great NES games on your Windows 10 computer using these 7 Top Nintendo NES Emulators for Windows 10. Let's begin.
1. jNES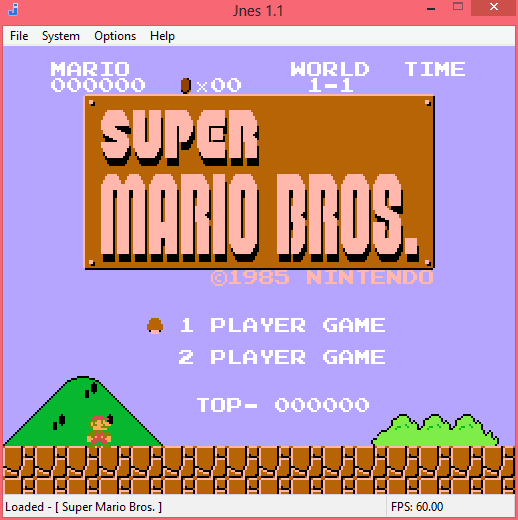 jNES is considered as one of the best NES emulators for those who just want to open a ROM and start playing their favorite classic game. It may not have a ton of features like some other emulators from this list, but it is the easiest one to use. Also, it doesn't have any known experience issues. These things are enough for jNES to have a spot in our list of 7 Best NES Emulators.
The basic features like using a gamepad, controlling sound and adjusting screen size are present in it. It works perfectly with both the NES and NSF ROMs.
2. Nesbox/Universal Emulator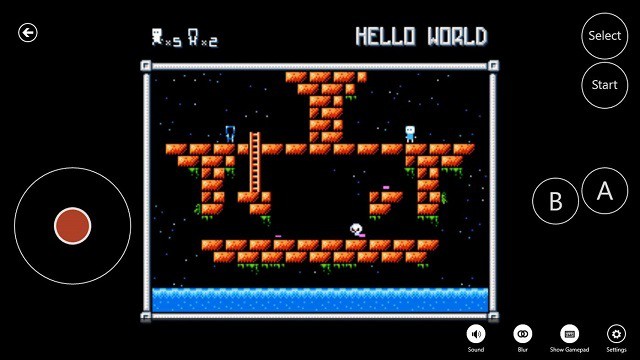 Nesbox is probably the most modern NES emulator present. It offers the players two possibilities. You can either play NES games directly in your browser, on Nesbox's website, or you can use the UWP app offered by the developer for Windows 10.
If you want to skip the hassle of downloading any emulators, just visit Nesbox.com, load your own ROM, and start playing. The gaming experience is very smooth, and you shouldn't have any lagging or other performance problems. The best part it is a Universal Emulator. This means that the Nexbox's online emulator supports NES (.nes), Sega (.gen .smd), Super Nintendo (.smc), GameBoy (.gb .gbc .gba) formats.
3. RetroArch
RetroArch is a very popular, and advanced NES emulator. It has a huge variety of features and customization options. However, its versatility makes RetroArch also one of the most complicated emulators to use and set up. RetroArch allows you to create an amazing and perfect NES experience with its wide range of features. It is able to simulate almost identical graphics.
Also, with the right settings, lags will be non-existent. As I mentioned earlier, RetroArch is relatively complicated to set up. You have to install some cores and tweak settings, which can be confusing to some users, especially to those who are not familiar with the RetroArch environment.
Since there is no official user manual on How to set up and use RetroArch, you'll have to do some quick Googling. Once you have set it up properly and started playing your favorite NES games on it, you'll realize why RetroArch tops our list of 7 Best NES Emulators for Windows 10.
4. FCEUX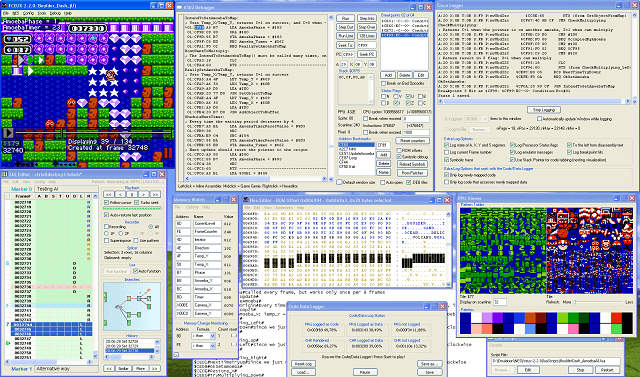 FCEUX is one of the most popular NES emulators available. This emulator offers a lot of features and customization options, which are a treat for both players as well as developers. FCEUX is fairly simple to use. It also provides tools for debugging, video recording, ROM-hacking, and creating speedruns.
There are also features like a joystick and full-screen support, for the exotic gaming experience. You can even customize many settings, like controls and input configuration. The only drawback of FCEUX is that it comes with an inaccurate color palette by default, but this can be fixed manually. FCEUX can also load UNF, NSF, FDS, RAR, ZIP and GZ formats, besides the regular NES files. All this makes FCEUX a must try.
5. VirtuaNES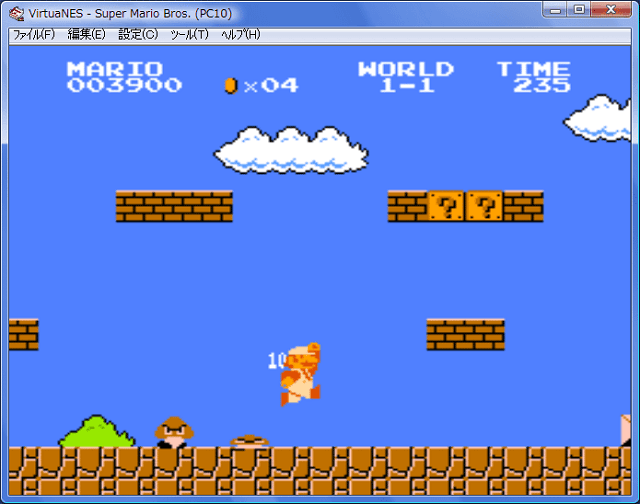 VirtuaNES is another great name on our list Top NES emulators. It is a highly-customizable NES emulator, that has some very good features. It has an external joystick and gamepad support. The adjustable screen support is also present, including the Full-screen mode. The best part is that VirtuaNES has active Cheat Codes Support. You can even edit memory hex locations, this allows you to try new cheats. The only drawback of VirtuaNES is that it is not supported by its developer anymore.
Though VirtuaNES still works perfectly on any version of Windows, including Windows 10. As a matter of fact, the emulator doesn't need any further support or development to make playing NES games possible on your computer.
6. Nestopia UE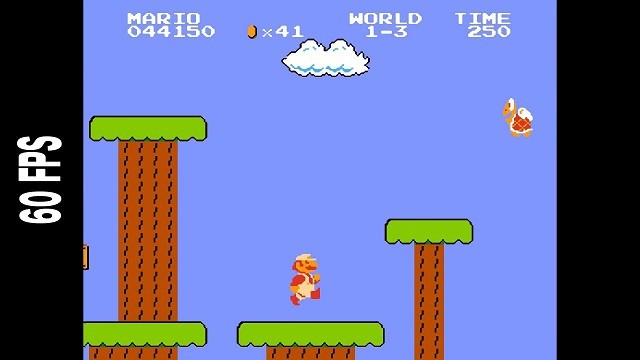 Nestopia is my personal favorite NES emulator. It is one of the most preferred and used NES emulator. Hence, it made to our list of 7 Best NES emulators. Nestopia UE (Undead Edition) is an unofficial continuation of the original Nestopia emulator as its support was discontinued by the developer, and it works perfectly compatible with Windows 10.
If you don't want to experience the hassle of setting up RetroArch, Nestopia UE is your savior. It provides all the necessary features for the emulation of NES games on Windows 10 PC. However, there is an option called vsync which may annoy some users. If it is turned on, you may experience a slow input lag, and if it is turned off, you might face screen tearing.
Download Nestopia UE from here.
7. Nintendulator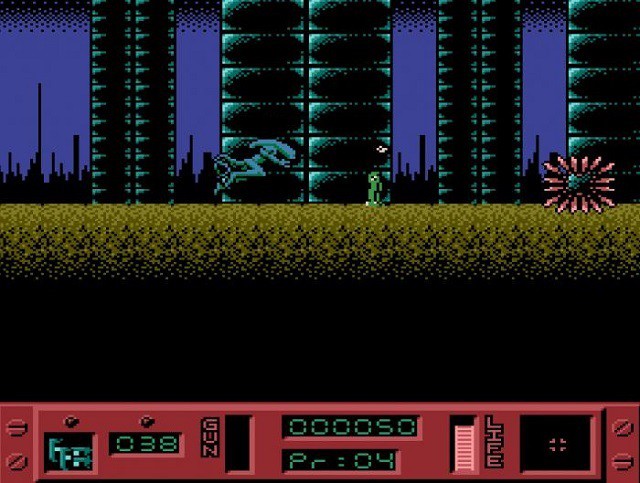 Nintendulator is our last name on our list of Best NES Emulators for Windows, but it definitely deserves a try. It is a very reliable NES emulator. It provides a realistic gameplay and has some very handy features.
This emulator provides a built-in Game Genie support for initiating auto-play and also has a built-in USB Gamepad support. Additionally, it has a Soft-reset and a Hard-reset feature just like the original console.
Download Nintendulator from here.
Conclusion
NES games are loved by all. Using the Best NES Emulators, you can play your favorite NES games on your Windows 10 PC. These were the 7 Best NES Emulators for Windows 10.
Also Read: Best Android Emulators for Windows 10
If you wish to suggest any other NES emulator for our list, visit the Comment box fast.