Bocce ball is one of those fun, lighthearted games played around the world. It found its way to America via Italian immigrants who shared the game with people they met, and the rest is history. While bocce ball is said to have roots in ancient Egypt, they didn't play with an official bocce ball set.
They say that ancient Egyptian caves have paintings depicting their culture playing bocce ball, and they may have been on to something. The ancient game of bocce ball has stood the test of time, and it is played competitively around the world today.
Bocce Ball Equipment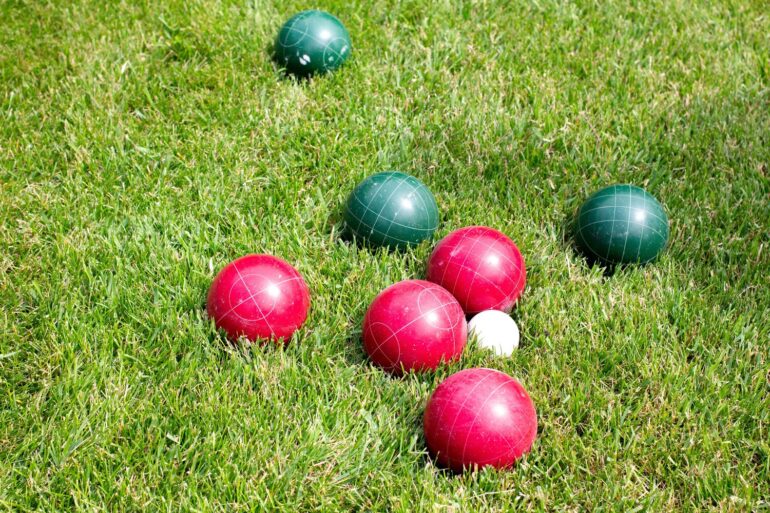 Before you can completely understand the rules of bocce ball, you've got to understand the equipment. A bocce ball set is no fun until you know how to use it. The good news is that bocce ball requires limited equipment, which makes it easy to transport to the beach or a friend's backyard barbecue. A full bocce ball set is only two different types of balls, discussed below.
Bocce balls – The bocce balls are the eight larger balls in a bocce ball set. They do come in different sizes to accommodate multiple ages and skill levels, but regulation-size bocce balls are 4.2 inches in diameter. Bocce balls also come in two different sets of four colors, usually red or green, but other colors are often available.
Pallino ball – The pallino ball is sometimes called the 'jack.' It is a smaller ball that acts as the target during a bocce ball game.
Bocce Ball Court and Players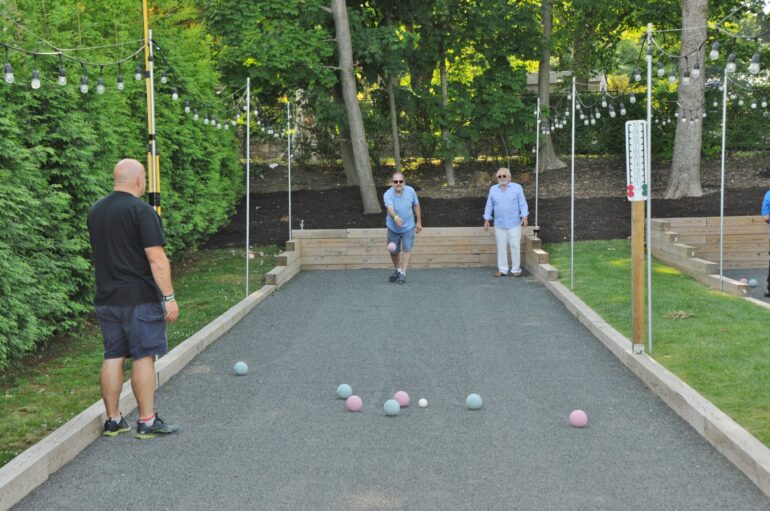 Bocce ball is usually played on a smooth flat surface like grass or sand. A regulation bocce ball court is 13 feet wide and 91 feet long, but you can make your bocce ball court accommodate your playing space. It helps to have a raised barrier, but it isn't a must. You'll also need 2 foul lines, one on each side, about 10 feet from the end of your court. Foul lines mark where players can't step as they throw, and you'll also need to mark a centerline.
Bocce ball games can be played with 2 to 8 players. The size of the teams determines the number of balls each side has. One-player teams bowl all 4 balls, while larger teams just divide the balls evenly.
Bocce Ball Rules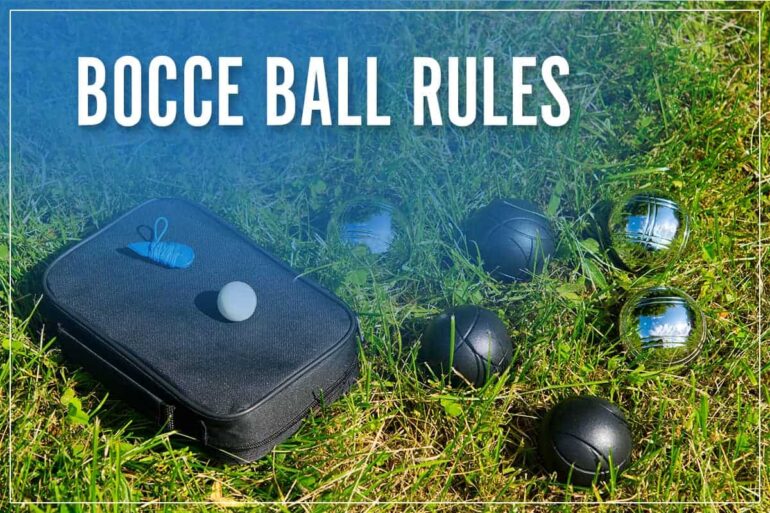 The first player rolls the pallino to set the target behind the centerline. The same player then rolls a bocce ball as close to the pallino as possible. Next, a player from the opposing team rolls a bocce ball, trying to get closer to the pallino than the first player. If they are successful, the ball is considered to be inside. If not, then alternating team members take turns until all bocce balls have been rolled.
You are allowed to hit opponents' bocce balls with your own to get closer to the pallino. You can also move the target by hitting the pallino with your bocce ball. When all bocce balls have been thrown, the frame is over.
Scoring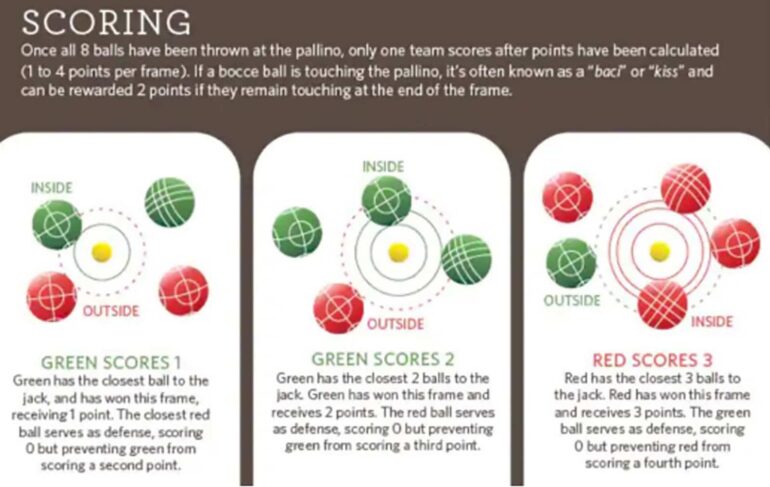 Points are divided up at the end of a frame. The balls considered inside and closest to the pallino receive points. Teams receive one point for each ball closest to the pallino. Some rules allow bocce balls to touch the pallino, referred to as a kiss. A kiss receives 2 points. Frames are played until one team reaches the predetermined number of points, which is normally between 12 and 15.
Get Your Bocce Ball Set Today
Now that you understand the equipment and how to play the game, you can enjoy your own bocce ball set. Some players get very serious, using only regulation equipment and measuring tapes. Bocce ball is fun for all ages and occasions. If you have your own bocce ball set, it's great for family outings. Backyard get-togethers and so much more. Get your own bocce ball set today, and let the fun begin.