When you are preparing for an exhibition or an event where you will advertise your products you will need to do everything perfectly in order to attract attention and stand out from the crowd. That day, or a couple of days, depending on how long the event lasts will be tiresome, but you can make a real impact if you do the things right.
Of course, it's usually a great idea to hire a set design company to create the exhibition. Still, you'll want to have a basic understanding of the principles involved with creating an effective set design for your exhibition stand.
What are the things that you need to do?
One of the most important aspects of your exhibition stand is design. With the right design, you will attract a large number of people and it is important that you get a chance to speak to them and present your product or service.
Some may end up buying it on the spot, the others might subscribe and start following you or recommend you to their friends and family, while there are always some who will not be interested in the end. But in order to get the maximum feedback and increase your sales, you have some rules to follow when you design your stand prepare for the upcoming event.
1. Consider the Space Available to You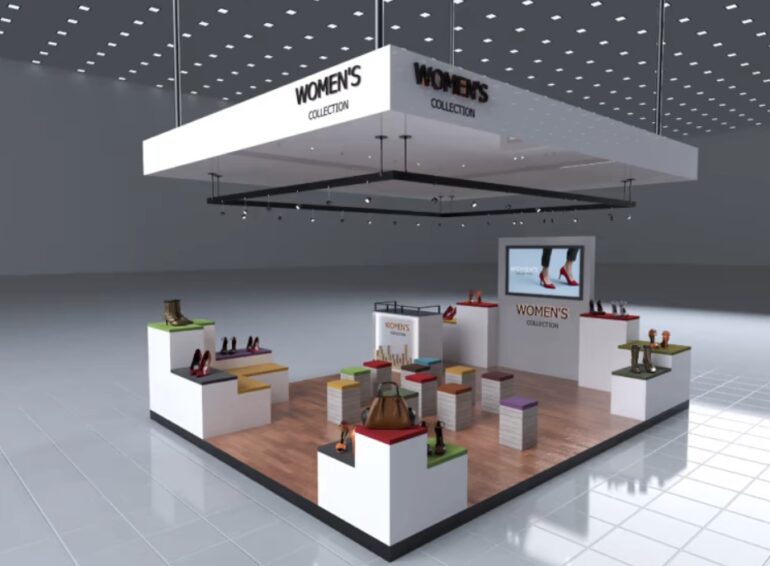 The first thing you need to know is how much space you will have. Usually, these are pre-set and you don't have a lot that you can do to get more room. However, when you know exactly how much room you have, you can decide on the size of your exhibition stand as well as its shape. This will determine how you approach the people, are you doing it by sitting, standing up, walking up to them, or waiting for them to walk up to you?
2. Choosing Colors
The whole point of the stand is to attract people's attention and you will do so with smooth coloring. You don't want to make your stand to be too aggressive because you will only repel potential buyers. But choosing colors also has to do with what your brand represents and what you sell. Having a tech company that's looking to sell some gadgets requires a completely different stand from a travel agency offering deals and discounts to potential travelers.
3. Visibility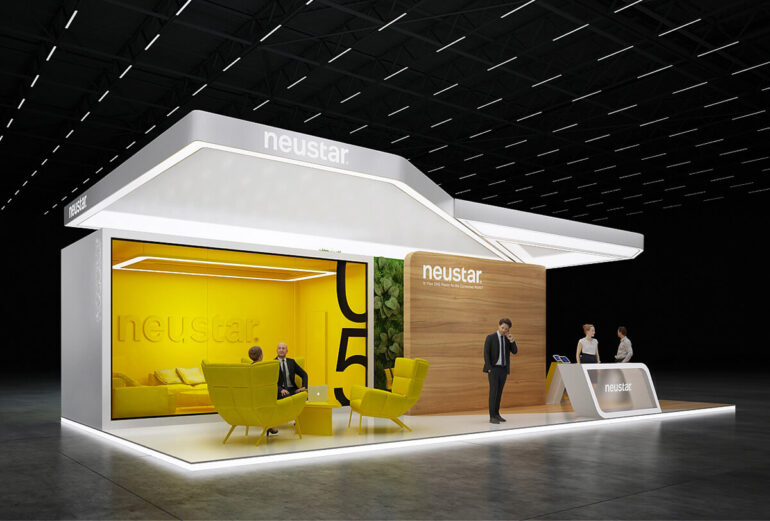 It is hard to be visible at a trade show. That's why you need to do something that will attract attention immediately. Make sure your stand is visible from the entrance if that's possible and if it is not, do whatever you can to make it visible from different corners of the area.
We are not suggesting that you have the largest stand on the show, but something neatly designed and something that will be different from the other participants. For those of you that are struggling with creating the perfect exhibition stand, they can always turn to help to professionals. For more information on how to create a perfect exhibition stand for your company for the upcoming event, visit https://plus-exhibitionstands.com/
4. Position
Another thing you need to consider when you are designing your stand is the position in the area. Are you in the middle section, or in the corners? The ideal situation would be if you were to be positioned somewhere in the area where a large number of people have to pass by. But as we've said, this isn't something you can affect and usually, a position is assigned to you by a trade show planner.
Either way, once you learn what your position is, you can get down to the very design. Creating a booth or a stand is completely different if you are placed on the crossroads or in the middle where you are surrounded by other companies.
5. Set Goals
The look of your stand will largely depend on what goals you have for the trade show. You may come just to exhibit your product and have people learn about them present an alternative to some other products that are produced by your competitors. In that case, you are not aiming for the sale directly. You can bring pamphlets and other educational material as well as a few devices to show to people how they work.
In that case, you can take their orders and ship the devices later on. On the other hand, you might want to go for direct sales at the exhibition. Therefore, you need to bring everything you've got – a few products to display and more in stock.
6. Make it Accessible to People
Other than having a cool design of your exhibition stand, make the stand functional and accessible. People should approach to you easily and ask questions if they have any. Also, you can utilize the technology, create sign up forms, use tablet stands, interactive countertops, TV screens, etc…
Think about what can work the best for what you are selling and make sure to use it. Again, if you are not sure which path to select, perhaps you should check that out with a professional stand design company.
7. Be Professional and Polite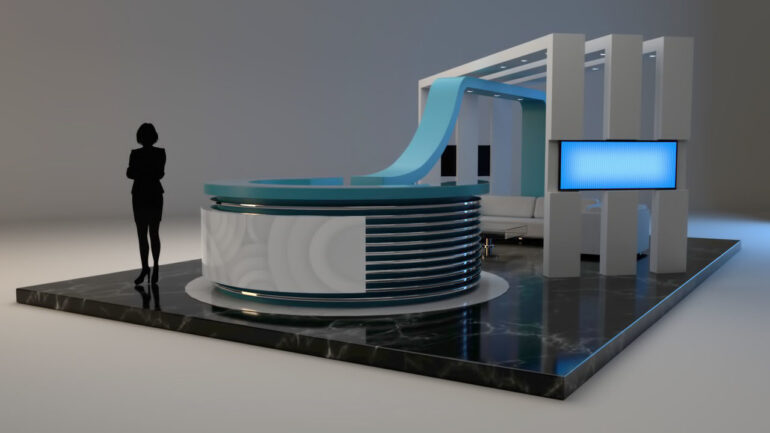 At the end of the day, it is all about you and your approach as well as the energy you emit. You can have the best design of the exhibition stand ever, but that will not work If you are not in the mood. Make sure you look professional and be ready to talk to people.
Our advice is to just be polite and try to answer all of their questions and most importantly don't be aggressive. As the conversation is drawing to a close, ask them would they like to sign up or think of a call to action that will not be too much to handle. While some people are looking directly to buy your product, most of them are just browsing. If you can get them interested, you can end the day on a positive note.
Conclusion
Designing an exhibition stands is something that you should leave to the professionals. While you can do so by yourself, the effect will simply not be the same. And the above-mentioned factors are what you need to consider.