Chrome is undoubtedly a very good browser. Intuitive and simple to use, it is one of the most popular application Google has released. But that doesn't mean you won't run into errors from time to time. "Your connection is not private" error is one of these errors. This error does not let you visit a particular website and can be annoying.
Fortunately, there are ways to fix this and view the content of your choice. If this error has been bothering you a lot, keep on reading.
What Causes Your Connection Is Not Private Error?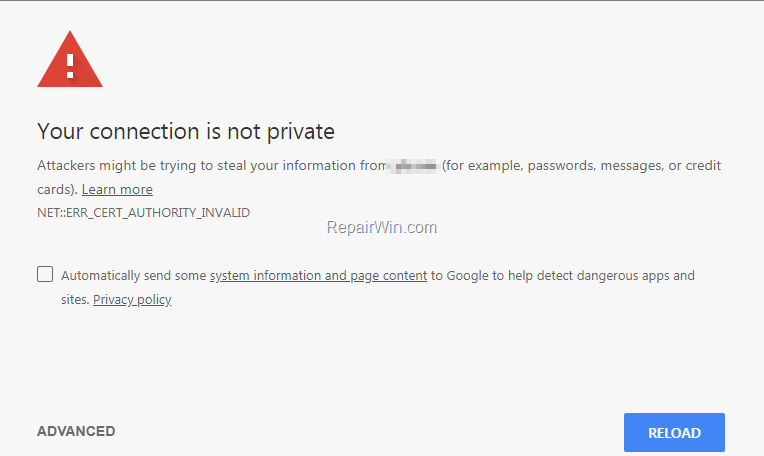 The internet is an awesome place with an endless wealth of information. The fact that that this information is available at your fingertips makes it so much cooler. But in reality, there are a ton of people that have little to no regard of others' privacy. This is why security is important and SSL (Secure Sockets layer) is the backbone of the internet security.
Basically, SSL ensures that information between a web server and a browser is private. It accomplishes this by encrypting the data. SSL certificates are issued to websites and your browser would use this for authentication.
Sometimes, this authentication fails and the reasons can include unknown SSL certificates, expired SSL certificates or the connection between your computer and server isn't secured. This throws up the "Your connection is not private" error and forbids you from accessing the web page.
How To Fix Your Connection Is Not Private Error?
There a few troubleshooting tips available. Read along to know more.
1. Fixing The Date And Time
If your date and time aren't up to date, Chrome can have trouble verifying the certificate. The steps to do that are given below.
Find the date and time section at the bottom right corner on your desktop. Right-click on it and then select Adjust date/ time.
Set time automatically or update it yourself.
2. Sign In To The Portal
If you are using a public WiFi at an Airport or a hotel, you are going to have to sign in. Make sure that you login to the Wifi portal of the public place.
3. Turn Off Antivirus Or Change Its Settings
Some antiviruses can block specific SSL certificates which causes the "Your Connection Is Not Private" error. You can turn off the feature that lets it scan for HTTPS in the firewall settings.
The instructions for some popular antiviruses are given below.
Avast Free Antivirus
Avast Free Antivirus: If you have Avast installed then you will have to turn off HTTPS scanning. The steps are given below.
Click on setting and you will find Active protection.
The Web Shield will be turned on and you need to click on Customize.
Then just uncheck Enable HTTPS scanning and press OK.
Kaspersky
The steps for this are as follows.
Go to Settings and find Additional.
There you can find Network and uncheck  Scan encrypted connections.
Bitdefender
Follow these steps to disable SSL scanning.
Click on Settings and open Privacy Control.
Select AntiPhishing and turn off SSL scanning
ESET
You can do these three things to help get rid of this error.
Go to Setup and select Advanced Setup.
Select Web access protection under Web and Email.
You will find do not use HTTP protocol checking under  HTTP, HTTPS and check that option.
Do remember to turn off the built in firewall temporarily. If you have antivirus that wasn't listed above and you don't know how to turn it's https scanner off, just turn the entire antivirus off temporarily. But please make sure the website you are trying to access is trustworthy.
4. Turn On Incognito Mode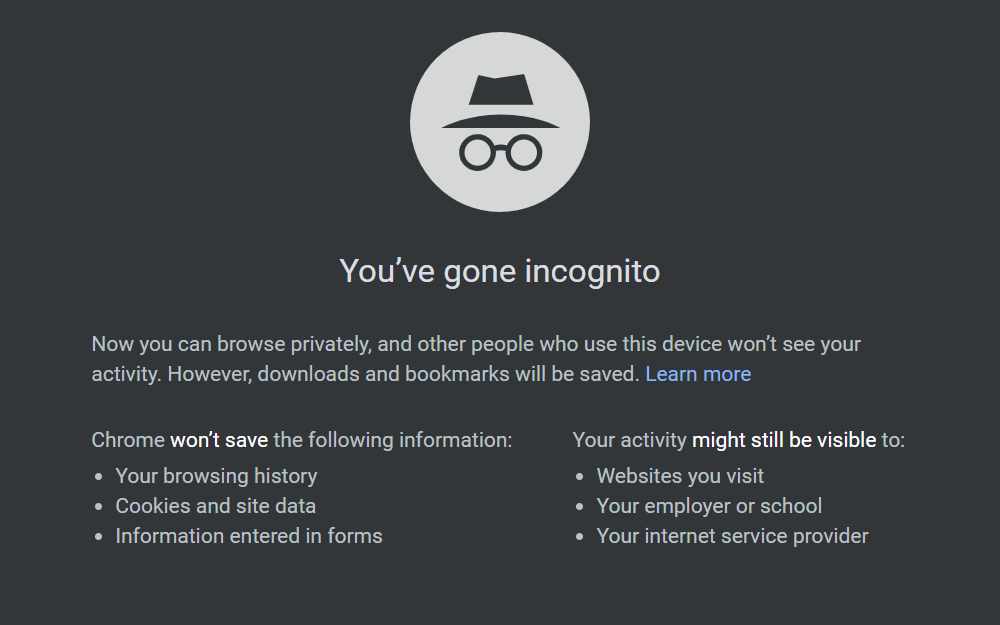 Sometimes, visiting the site in incognito mode would solve the Your Connection Is Not Private error. To open an incognito window, just press Ctrl, Shift and N keys together.
If this works, the problem would be a faulty extension on your browser. You should disable extensions that are capable of messing with your SSL connection. An antivirus extension could be the culprit.
Go to the Chrome Settings on the top right corner of the browser.
On the left, you can find Extensions. Selecting that would give you a list of extensions and you can disable the likely culprit.
5. Clean Up Your Browser
A ton of junk files can also cause this error. All you would have to do is clean it up and you should be good to go.
Go to Settings and find the advanced settings.
Select Clear browsing data and clear all history, site settings, etc.
Follow this video;
If this doesn't work, you can also try to reset all of the Chrome Settings to default. You can do that by following the steps below.
The first step is the same that is; open up settings and click on Advanced Settings.
You can find the Reset Settings menu and then click on Reset.
Clearing caches up will also be very helpful in these scenarios.
6. Videos to Fix Your Connection is Not Private Error
Here are some videos that can help you fix this problem;
Final Take
These are all the ways you can fix this issue. They would also work on mobile devices and hopefully they've worked for you. Do keep in mind that if this issue is caused by the website itself, there isn't anything you can do except contacting the people in charge of the website. Do let us know if you have any doubts in the comments below and we will be happy to answer them.