Colored contact lenses have been only rising in popularity since they were invented amongst all age groups and countries. And why wouldn't they? Colored contact lenses look simply stunning and give vibrance and color to eyes that can otherwise feel dull. You'd be surprised to know that the reason for their popularity has not only been the amazing color they provide to your eyes, but also because of their utility for various eye patients.
Contact lenses are often suggested for people who have specific eye conditions that can only be rectified using contacts and not normal glasses. Wearing colored contact lenses in these situations, instead of normal ones, can not only help with the eye condition better but also give you a boost of confidence by enhancing your eye color.
Colored contact lenses come in a variety of colors and according to coloredcontacts.org, all the different colors can each give you a unique and distinguished look.
Colored contact lenses can be very realistic at times and make it next to impossible to differentiate between a person wearing contacts and someone who is not. For whatever reason, if it irks you, and you really want to find out if someone wears eye contacts without asking them directly, we have you covered.
In this article, we'll be going over various factors that you can keep in mind when trying to figure out who is wearing contacts or not. You'd be surprised how easily you can figure this out once you finish reading this article by considering factors like –
1. Seeing if their contact lenses are visible on the edge of their iris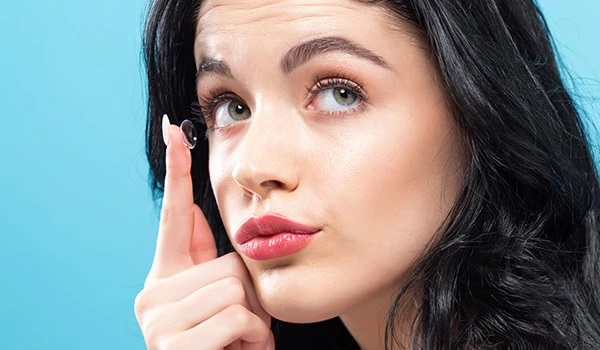 One of the easiest methods to examine whether an individual is wearing contact lenses or not is by scrutinizing the iris of their eyes for any edges that are visible on the cornea. Every human has different iris sizes and as such, there is not a universal contact lens size for all human beings.
Some contacts are often known to be bigger than the size of the iris of the one who wears them. Oversized contacts are very visible as they outgrow their iris and their edges can be seen as thin dark outlines around the iris. If you see these thin dark outlines, you can immediately know that the person is wearing contacts.
However, you must understand these thin outlines can only be seen from up close – from a distance, you won't see any difference. That's why you should only use this method to check if the person is wearing contacts if you know the person and they don't mind being close with you.
2. Their eyes look too good to be true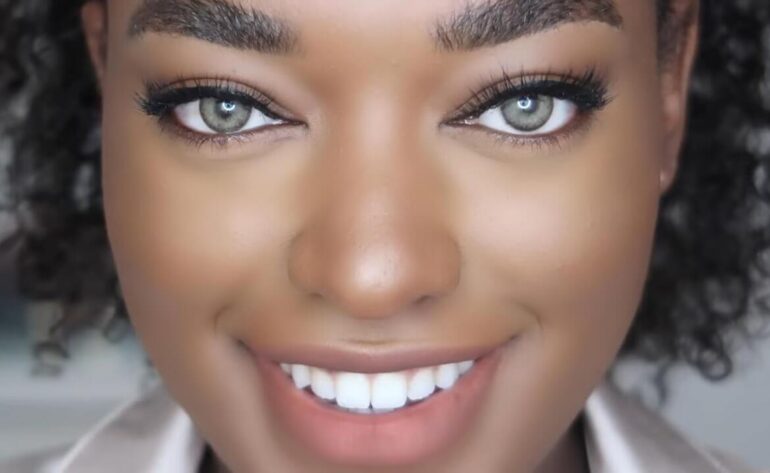 Some individuals don't mind going overboard with their color choice in their contact lenses. These colors are mostly unusually vibrant, bright, and boisterous. If you see someone with red or violet or amethyst eyes, you can be assured that they are wearing eye contacts.
It's impossible to naturally have red or violet eye color unless you have a condition called albinism in which case your eyes may appear faint red or purple, however, there is a very slim chance of that happening since the condition itself is pretty rare. Many other colored contact lenses look stunning on the eyes but make it too obvious that they are contacts.
Colors like bright sky blue, deep hazel, or pink are possible eye colors but they are very rare to find naturally. If you see someone having eyes of these colors, there is a very thin chance (but not zero) that these are natural colors and not artificial colors achieved using colored contacts. There is a golden rule in life and this applies here too – if it looks too good to be true, it probably is. You can check the variety of contact lenses here on https://www.contactlenses.co.uk.
3. They take too much care of their eyes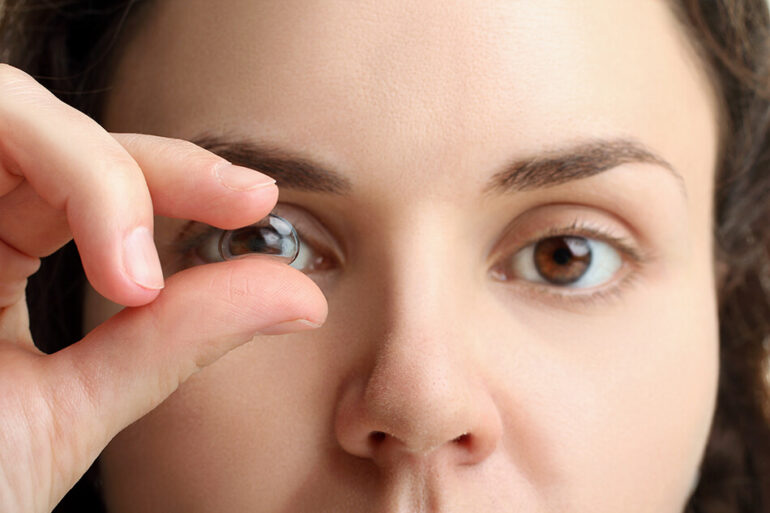 We all love our eyes – they have given us the gift of vision and eyesight. However, in truth most of us don't take extra care of them while going about our everyday life, that is, everyone except those who wear contact lenses. Wearing colored contact lenses requires commitment and care as wearing them incorrectly can cause eye infections as well as permanent vision impairment.
That's why it's essential for those who wear contact lenses to maintain proper contact hygiene and take meticulous care of their eyes. They'll often carry eye drops with them in case their eyes get too dry. They'll also have a bottle of contact solution at their home to clean the contacts daily before heading out for work.
They also don't rub their eyes at all even if they are tired since it might move the contact lenses from their place. In case it does move, they close their eyes for a few minutes and try to put it back into place. If you observe thoroughly, you can figure out these patterns of behavior to know who wears colored contacts and who does not.
4. Their eyes look unreal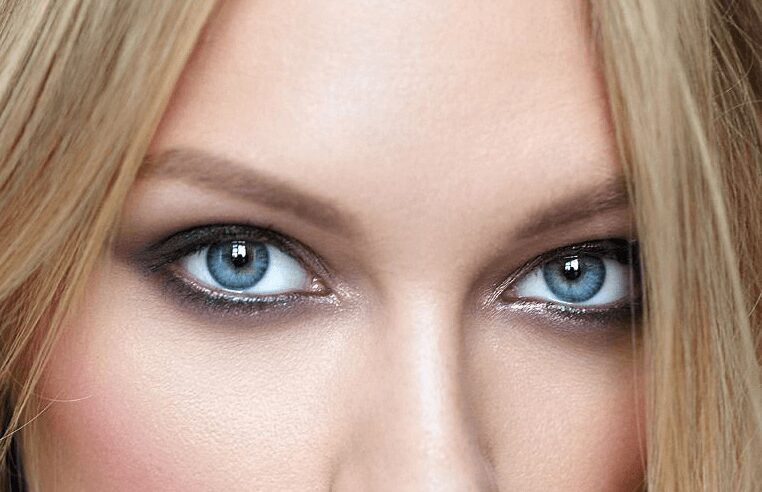 We have all been there – we are passing by the road, we see someone having stark blue eyes that are irresistible to look away from, and then we can't help but wonder if it's their original eye color or if they are wearing contacts. Most times it's the latter but a sure way of telling it is observing their eyes in direct light sources like sunlight.
Do their eyes have different colors in the same light condition on two separate occasions? If yes, then we assure you they most probably are wearing contact lenses. One more way to figure this out is by considering their other features and guessing it for yourself.
For instance, white Europeans are much more likely to have green eyes than those who live in South or Southwest Asia. Similarly, hazel eyes are rare but are prominent in the USA and some parts of Europe. If you see someone with green eyes walking down an American street, you would know that there is a very high chance (but remember, never zero) that they are wearing colored contacts.
Conclusion
In the end, with all that being said, asking someone if they are wearing colored contacts is probably the easiest route of action. However, for some reason you can't, you can always refer to our article to know how to figure it out. We hope this article was helpful, and if it was, please consider following our website for regular updates as it will help us out immensely.