The intersection of technology and human desires has long been a space of intrigue, evolution, and at times, controversy. As virtual reality (VR) pushes boundaries in diverse sectors, it's unsurprising that the world of adult entertainment has also embraced this innovation.
Let's dive deep into this world and understand how VR tech is redefining pornography consumption, offering immersive experiences, and presenting a slew of new challenges and opportunities.
Introduction to VR Technology in Pornography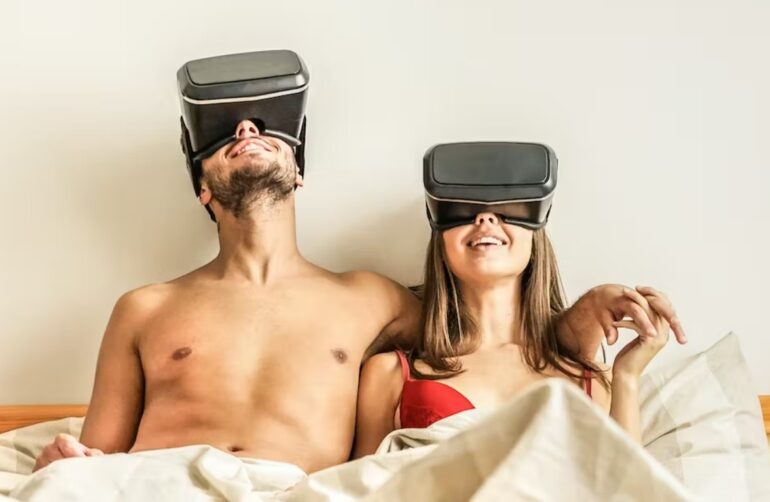 Virtual reality, commonly dubbed as VR, is not a novel concept in the technological domain. It allows users to immerse themselves in a computer-generated simulation of a three-dimensional environment. Yet, its entry into the adult entertainment industry has been nothing short of revolutionary.
Transforming passive viewers into active participants, VR porn has given a fresh perspective and depth to the way adult content is consumed and perceived.
It's essential to remember that every technological advancement brings about a paradigm shift. When internet streaming became mainstream, pornography experienced its first major digital revolution.
Now, with the onset of VR, we're witnessing the second wave, where the lines between the virtual and the real blur, providing a more engaging, holistic experience.
Immersive Experience: Exploring Virtual Reality's Impact
The essence of VR lies in its ability to offer an immersive experience. In adult entertainment, immersion translates to feeling present within the scene, rather than being a mere spectator. This immersion elevates the sensory experience, allowing users to connect on a much deeper level.
By making fantasies seem tangible, virtual reality has successfully scaled heights previously unimaginable in the world of adult content.
However, it's not just about sensory immersion. Emotional engagement is equally critical. Traditional adult content could often feel detached or impersonal. But with VR, users report feeling more emotionally connected and involved, enhancing the overall experience. It isn't just a visual treat; it's an emotional journey.
Enhanced Realism: The Role of VR in Pornography
One can argue that the most potent allure of VR adult content is its heightened sense of realism. No longer confined to flat screens, consumers now find themselves in lifelike scenarios. Every movement, sound, and interaction is amplified, creating an unparalleled sense of authenticity and intimacy.
Yet, it's more than just realism; it's also about variety and customization. Virtual reality tech allows producers to cater to a vast array of preferences, ensuring everyone finds content tailored to their unique desires.
This personal touch, combined with hyper-realistic visuals, means consumers are now in the driver's seat, dictating their virtual journey.
Accessibility and Privacy: Shaping the Way We Consume Adult Content
In today's digital era, privacy is paramount. Virtual reality devices, due to their enclosed nature, provide an additional layer of discretion. Users can indulge in their fantasies without the fear of prying eyes, ensuring a personal and confidential experience.
However, accessibility is a double-edged sword. With VR headsets becoming increasingly affordable, adult content consumption in VR is also becoming democratized.
This widespread access, while beneficial for the industry, raises concerns about overconsumption and the potential for addiction, given the intense nature of the experiences VR offers.
Ethical and Social Considerations of Virtual Reality Porn
Diving into the ethics of VR porn, there's no denying that it presents a complex landscape. On one hand, it reduces the need for real actors, minimizing exploitation risks. Animated avatars and simulations can replicate human-like experiences without involving actual individuals.
On the other hand, the very realism that VR offers can blur boundaries. There's a growing concern about users struggling to distinguish between virtual interactions and real-world consent.
This conundrum raises pressing questions about VR's impact on real-world relationships and societal norms surrounding intimacy.
Technological Challenges and Innovations
No technological journey is devoid of challenges. Latency issues, motion sickness, and the high cost of production are some hurdles facing the VR adult entertainment industry. These challenges often impede seamless user experiences, causing disruptions and discomfort.
Yet, where challenges arise, innovations follow. Advancements in haptic technology, for instance, promise to provide tactile feedback, adding another dimension to the VR experience.
This, combined with the evolution of AI, hints at a future where virtual reality adult content becomes not just visually but physically interactive.
Market Trends and Economic Impacts
Economically speaking, VR pornography is a gold mine. The demand for immersive adult content is on the rise, leading to increased investments and revenue streams. This growth isn't just beneficial for producers; it's opening doors for VR headset manufacturers and software developers, creating an entire ecosystem around adult content.
But market trends also indicate a shift in consumer behavior. Users are willing to pay a premium for personalized, high-quality experiences, signaling a move away from quantity to quality. This trend emphasizes the need for continued innovation and enhancement in the industry.
User Experience and Feedback in the Industry
Feedback drives evolution. In the realm of VR adult entertainment, user feedback has been instrumental in refining and enhancing the experience. Many users have praised the sense of presence and intimacy that VR provides, marking it as a significant upgrade over traditional formats.
However, it's not all roses. Some users have voiced concerns about the emotional disconnect after using VR. They find the transition back to reality jarring, leading to questions about the long-term psychological impacts of consuming VR adult content regularly.
Legal and Regulatory Aspects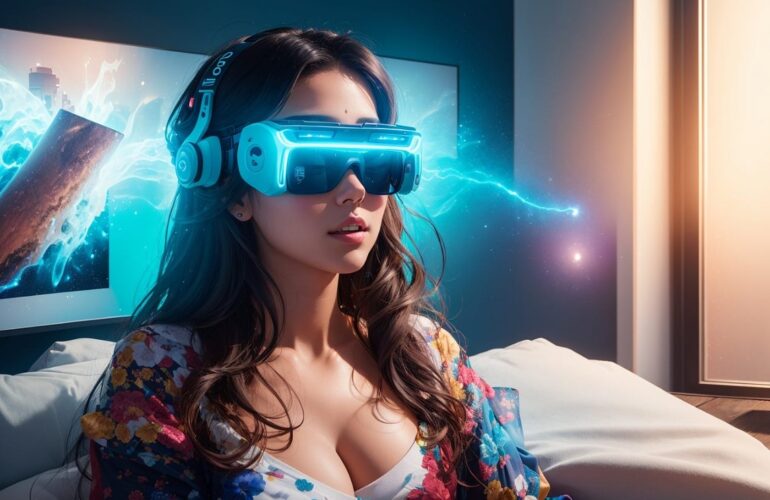 Legal landscapes seldom remain static, especially when new technology is involved. With VR porn's advent, regulators worldwide are grappling with how to categorize and monitor this new medium.
Traditional regulations might not suffice, leading to calls for new legislation that addresses the unique challenges and implications of VR adult content.
The primary concerns revolve around age restrictions, content categorization, and the portrayal of certain fantasies. Regulators must strike a balance between upholding individual freedoms and ensuring societal safety, making this a dynamic and evolving legal space.
Final Thoughts
As we navigate this exciting intersection of human desire and cutting-edge technology, the potential and pitfalls of VR in adult entertainment become evident. Embracing the opportunities while being cognizant of the challenges will be key.
The world of VR porn, much like the technology itself, is boundless, inviting, and ever-evolving.