Did you know that the batteries of your favorite vape mod are so powerful that you must handle them carefully? Vaping is undoubtedly enjoyable when safety is prioritized. That's why, vapers must never neglect the safety issues associated with their batteries.
As a vapor, you must always be careful about all the safety issues that you may have to face. However, modern-day vape kits, like the Delta 8 pen, come with safety measures.
But vape fires or explosions are some of the problems that one must stay careful of. Besides, the batteries may catch fire and its explosion may be dangerous.
By keeping the batteries safe vapers can easily avoid facing such troubles. So, here are a few useful tips that will make you aware of all the checkpoints that every vaper should be aware of.
Buying the Right Batteries is Necessary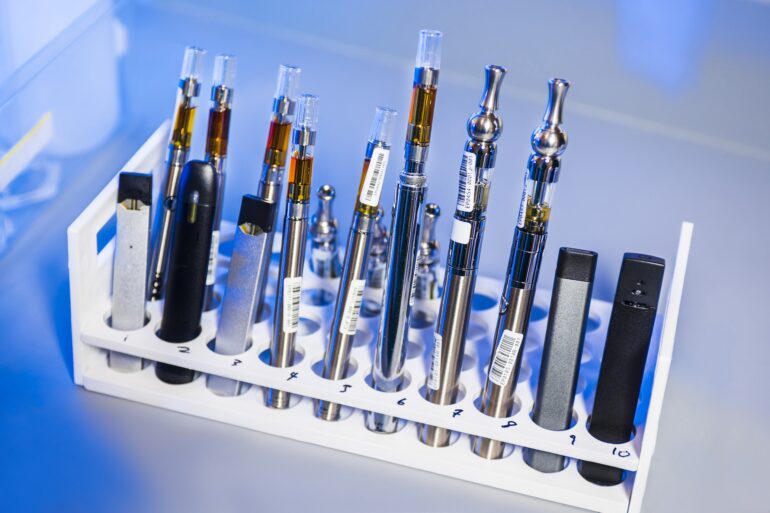 Proper pairing is essential for maintaining balance, especially for battery safety. That's why finding the right batteries is necessary for better performance. In the market, you will find several options, and not all are right for your vape pens.
For instance, a 510 thread battery is mainly compatible with 510-thread cartridges. So, depending on the type of device that you use, choose the battery. That's why, check the features of the batteries that are ideal for your kit and make the final choice.
Avoid Over-draining
Indeed, you always want to enjoy long vaping sessions. Besides, charging the device frequently can be troublesome too. But that does not mean that one can continue with the session with batteries that are almost drained.
This way your battery loses its capacity and that's why don't forget to charge them much before you find them with a lower level sign.
Extreme Temperature is Harmful
Did you know that extreme temperatures can be harmful to vape batteries? Yes, it can strain your batteries and that's why never try to test the capacity in extreme temperatures. In simple terms, it must be stored in a cool place and also away from sunlight.
Thus you protect your battery from fast aging. Even if you travel with the kits try carrying them in a separate box that's also cool.
Buy Batteries with an Intact Wrap
If you are going to buy vape batteries keep this point in mind for the sake of your safety. This wrap is not just a cover but a sign that you have bought a safe product.
It protects the batteries from contact with other metals. It is important to avoid contact with other metals as it can lead to malfunctioning. So, you have to buy batteries that have wrappers that are in proper shape.
Using the Right Charger is also Important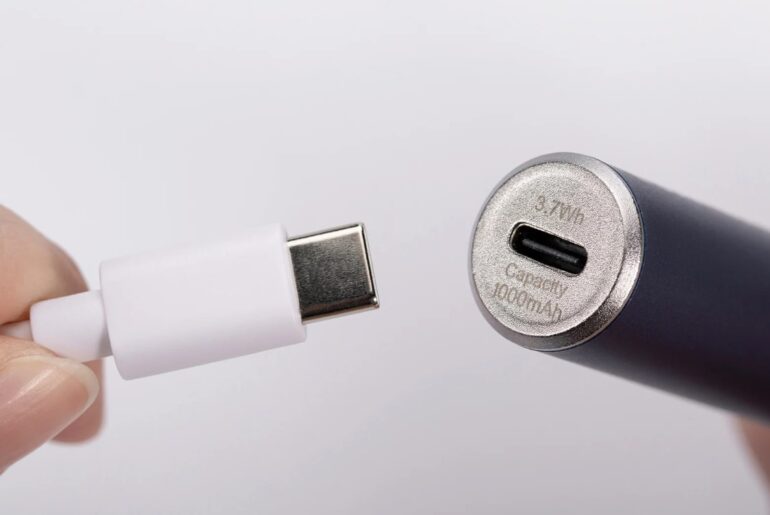 If your vape kit comes with a specific charger then it would be always right that you charge the device using it. Many vape batteries can be charged well using USBs. However, using any charger may damage the battery and affect its capacity.
That's why, use the charger that's ideal for the battery without taking any risks.
Replace Batteries Whenever Needed
Vapers must also verify frequently if there is any damage to the batteries. Besides, using wet batteries can also be risky for users. If you continue using vape mod with soggy or damaged batteries you may put yourself at risk. So, the only solution to such problems is finding a proper replacement.
You can enjoy a safe vaping session again with a new battery.
Battery Cases can Also Safeguard
Vapers often travel with their vape mods and battery safety must also be maintained. What you must keep in mind here is carrying the batteries safely while traveling. But how would you carry your batteries when you'll be traveling with so much other luggage?
Choose any plastic case to carry batteries which will help you avoid dangers like short circuits. So carry the cells in a separate case to keep them safe.
Buy only Reliable Brands
The market is filled with various types of batteries and some of them may not be authentic. That's why you must always choose brands that are reputable and reliable. It's important to note that many counterfeit batteries are sold using the names of reputable brands.
To avoid such problems you must only buy from vendors who sell original products.
Endnote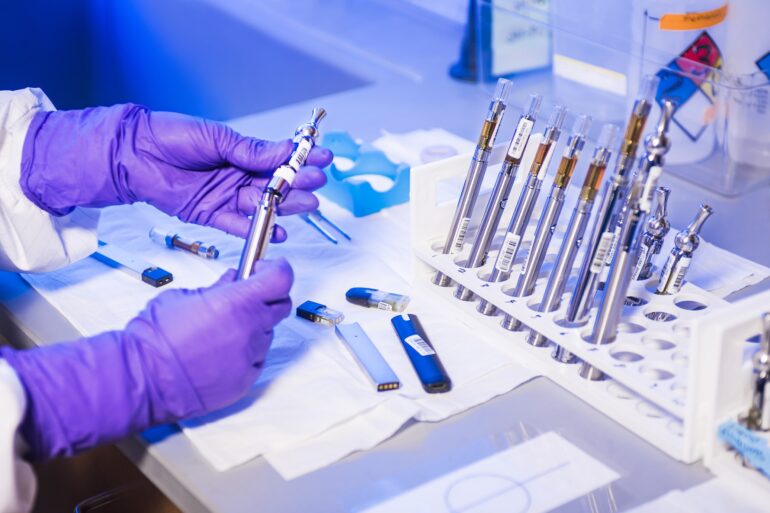 Vape batteries are sensitive and must always be handled with care. So, users must start practicing all the safety measures right after buying the kit. Also by keeping in mind the tips that we have discussed here, the vapers can protect their batteries.
So, enjoy your vaping journey with your batteries that are safe and well-protected.