All of us want to have a beautiful, white smile, but sometimes our daily habits, as well as our genetics, don't let us have that. It is said that the first thing we notice in a person is their smile, and if yours is yellow-ish, chances are, people have noticed that, and they may even comment on it.
If you don't want to go through expensive and painful procedures at your dentist, and if you want to do something to achieve a better smile at home, then you've come to the right place. In this article, we are going to talk about some of the most effective teeth whitening products, and we will tell you how often to use them for the best results.
1. Kits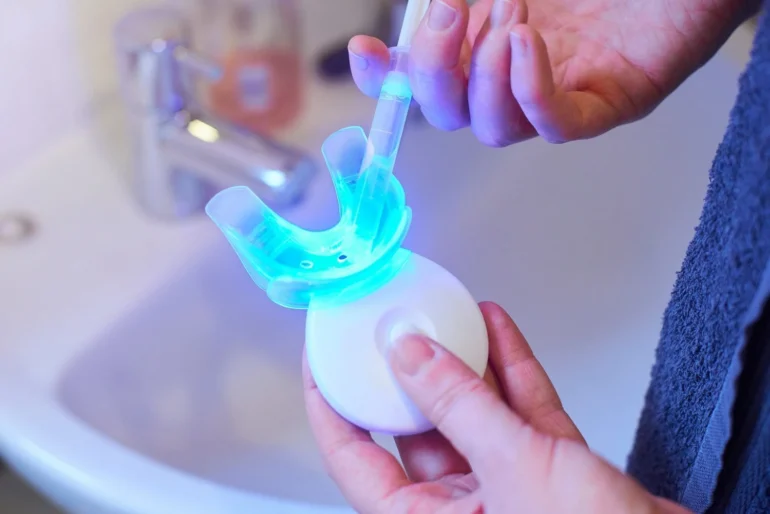 The most famous products that are used for making your teeth wither and your smile better are the kits. There are so many different types of them, and as you probably know, some are going to be far better than others.
This mainly depends on the price and the brand, and it is said that the more expensive the kit is, the bigger the chances are of you getting the needed results. Since there are so many brands that produce them, you need to find an item that is made by a reputable business and that users suggest as a great option.
When it comes to usage, you should always check the directions for use, since some of these kits can be used once or twice per day for the best results, while others are not recommended to use more than once or twice per month.
2. Strips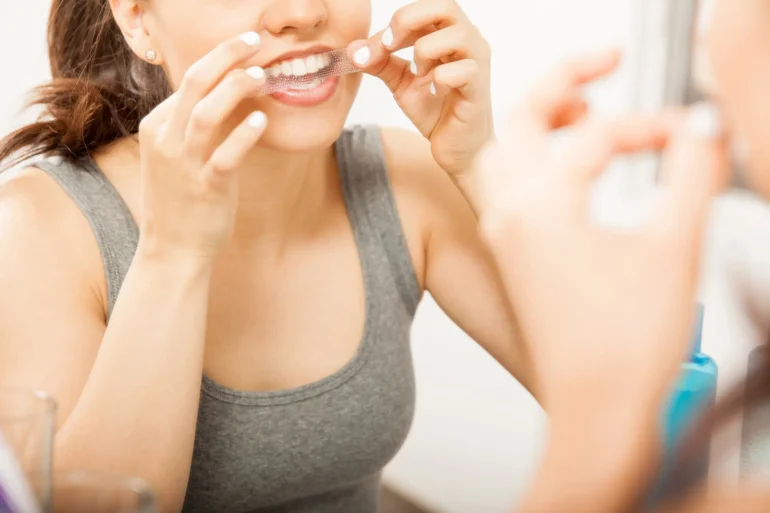 The strips are said to be one of the best options when it comes to making your teeth whiter at home. They are usually sold over the counter, and you can easily find them in pretty much every pharmacy.
They are also one of the most budget-friendly options, and the price can range between 10 dollars and less than one hundred. They are extremely easy to use, and you don't need much practice to get used to placing them.
Experts suggest that for the best results, you should be using them for the duration of two weeks, and you need to put them on your teeth once or twice per day, depending on the exact product, as well as what you want to achieve and how fast.
3. Whitening pen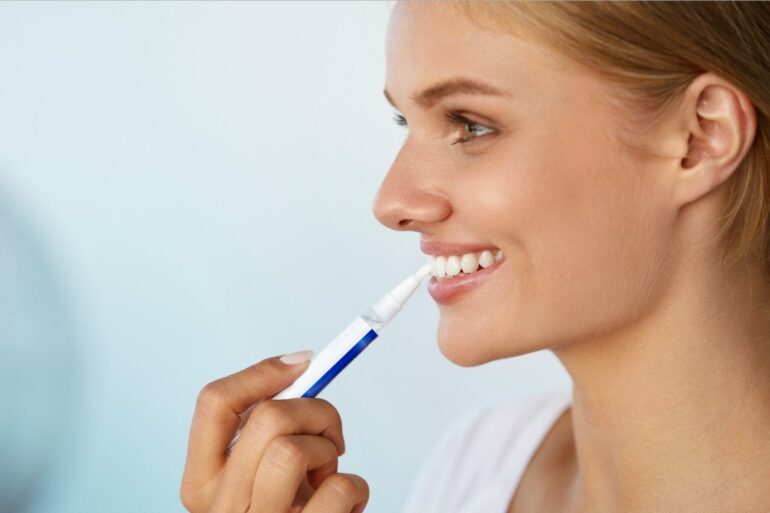 It is said that if you want to see results fast, and if you don't want to bother with sticking things on your teeth or submerging them in potentially unhealthy chemicals, then you should opt for the whitening pen.
This item, as the name suggests, is used as a pen, and you just brush over all of your teeth, covering them with the product. Note that depending on the brand and the product, some of these pens should be applied on the teeth at night, and left throughout the night for best results, while others need to be rinsed off after 10 or 15 minutes.
As you can see on www.viebeauti.com, these products are safe for use every day, they are budget-friendly, and they will give you the needed results in about a week or two.
You can use the whitening pen at home, without having to go through expensive procedures, and the best thing is that you won't have to spend more than a few minutes covering all of your teeth with the pen.
4. Rinsing products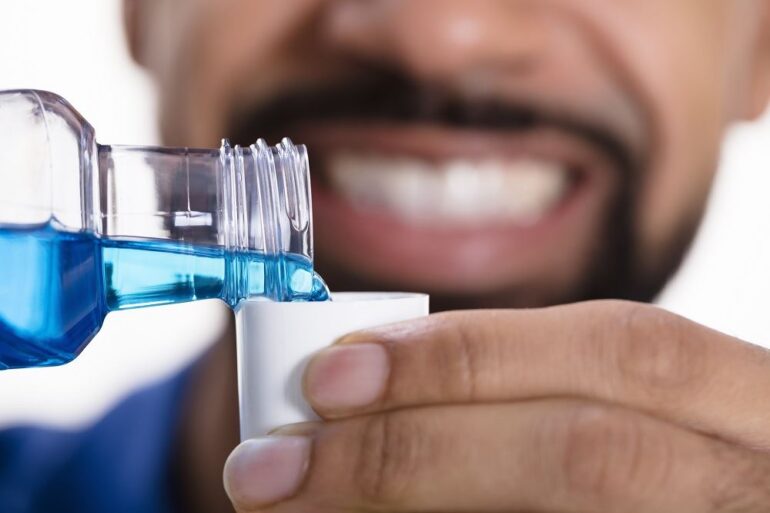 If you don't want to bother with a lot of different products and items that you need to place directly on your teeth, and if you still want to whiten your smile, then you should opt for rinsing products.
As the name suggests, these goods come in the form of a liquid, and they are used to rinse your mouth and with that, make your teeth look better. In addition to the whitening properties, most of these goods are also going to protect your teeth from cavities and they are going to prevent gum inflammation and irritation.
They are usually used once or twice per day, after brushing your teeth, and you should not rinse for more than 30 seconds.
5. Toothpaste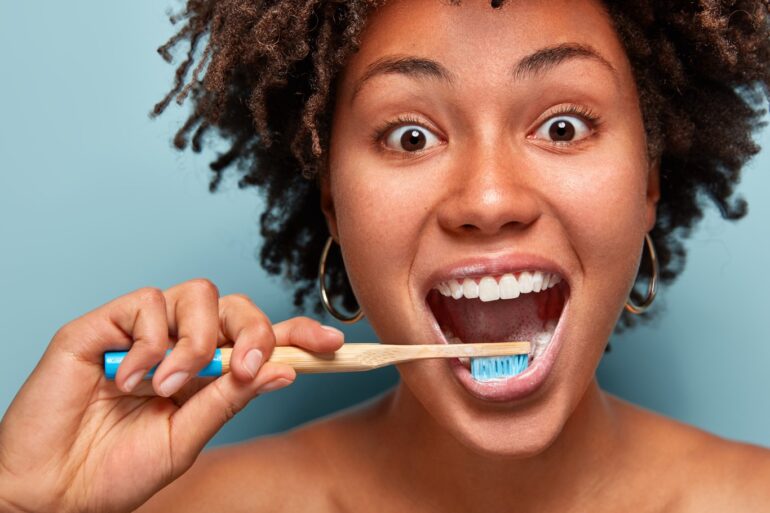 Another option for those who don't want to use trays and kits is the toothpastes that have a special formula that is going to make your teeth whiter. Note that some of these products are not perfect for the health of your teeth and gums, and they may contain bleaching ingredients that may affect the enamel of your teeth and lead to brittleness and cavities.
Nevertheless, this does not mean that there are no great toothpastes on the market that can prevent cavities and that are going to change the shade of your smile if you use them properly.
Most of these goods are pretty inexpensive and you can easily find them in pretty much every store, however, there are also those toothpastes that may cost up to 50 dollars per tube, and you will need to do deeper research to find them.
In most cases, you can use them several times per day, but since they are not as strong as other products, you may need to wait for at least a month to notice a difference in the shade of your teeth.
You can also opt for the trays that are pretty popular and are used for no more than one hour per day, up to a month, or you can go with some of the light devices that can also be used every day for several weeks until you get the wanted results.
All of these products should be well-researched before, and you need to make sure you are making your purchase from a trusted and respected brand. Make sure you always read the instructions for use, since every product is different. In case you don't understand how to use the goods or how often you should use them for the best results, you can always reach out to the seller.
Talk to your dentist before you try any of these things on your own, and always check to see if you are allergic to some of the ingredients. If you start feeling discomfort or if you notice any inflammation, stop using the products right away.