Construction projects can be complicated and time-consuming, with many stages that must be completed. Each phase depends on the next, and coordinating everything can prove to be extremely difficult.
This article covers what you need to know about each stage, from conception and design through final touches and clean-up. We'll go over how each step helps to create the final polished product.
For more information, check out XYZ Reality's article on the stages of construction.
Stages of Construction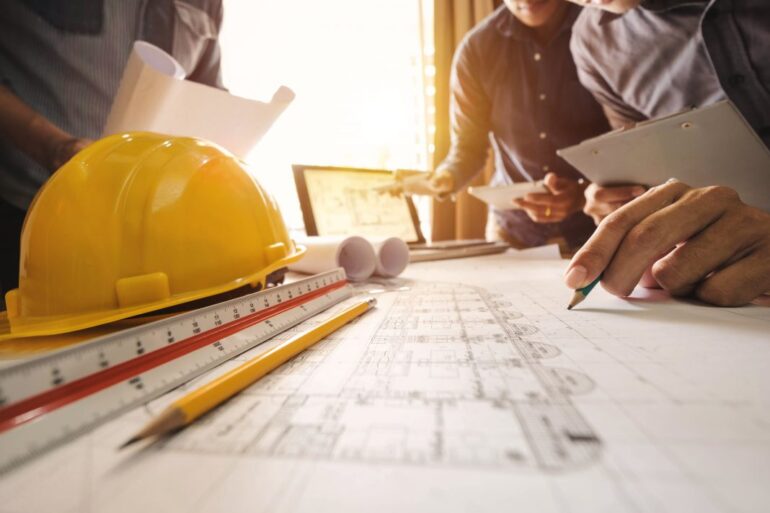 Here are the different stages of construction and what they entail.
Pre-construction
The first stage is the most critical. Pre-construction involves mapping out a clear plan of action to ensure the successful outcome of every subsequent phase.
During this, architects play a critical role in designing a space that complies with local building regulations and meets practical needs. They work with engineers and team leads (such as project managers), who lay down specific objectives for cost estimates, timelines, resource allocation, and more.
This phase sees the timeline being calculated, along with an estimated budget with careful consideration of materials costs.
In particular, it involves activities such as:
Project conception
Design
Development
Planning
Building regulations
Journalization
Permit acquisition
In this stage, materials are sourced for construction while subcontractors and contractors are hired.
Obtaining building permits
Obtaining building permits is essential during pre-construction to ensure compliance with local regulations once building begins. Permits are usually obtained after a project's initial planning and are important to keep projects progressing. An application must be submitted to the relevant authority for necessary approvals.
Extra fees and inspections may sometimes be required depending on local regulations.
Construction phase
The construction phase is the most significant stage of any building project. During this stage, all the materials required and labor hired are put to work, and contractors work collaboratively. Quality assurance processes must be strictly maintained throughout this stage.
Excavation is a huge part of this stage, as it will create room for the footings and foundations.
Once the structure has been erected, professionals will bring the project to life with finishes and installations. This ranges from flooring, wall coverings, lighting fixtures, plumbing fixtures, and electrical installations.
Final touches and clean-up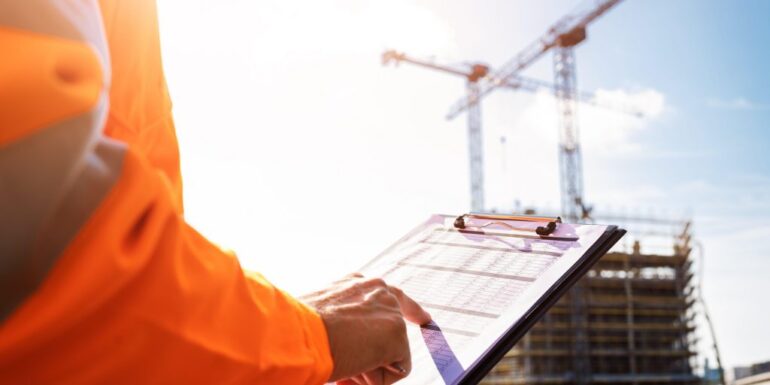 The last step of a construction project is equally as important as the initial stages. It ensures that the project is complete and ready for occupancy. Below are the key processes involved in this stage:
Final inspections ─ This involves a thorough walkthrough of the entire project by both the contractors and the client. The purpose is to ensure that all elements in the design and construction plan have been executed as per the specifications. Any deficiencies noted are marked for correction.
Rectifications ─ Any issues or problems identified during the final inspection are corrected. This could include minor touch-ups on the paintwork, adjustments on the fixtures, or even major work like redoing a section of the construction that was not done to standard.
Cleaning ─ After all the construction work is done, a deep and thorough cleaning is required to get rid of all the dust, debris, and construction residue. This process often involves professional cleaning services to ensure every corner of the project is clean and ready for occupation.
Final handover ─ The project is officially handed over to the client, complete with all the necessary documentation. The contractor ensures that the client is satisfied with the work and understands how to maintain and operate the different features of the project.
Conclusion
A construction project is a multifaceted process that requires meticulous planning, precise execution, and rigorous quality control at each stage. Every step is integral to the successful completion of the project.
Understanding these stages helps maintain the project timeline and budget and ensures the creation of a safe and aesthetically pleasing structure. Remember, a well-executed construction project is a blend of technical expertise, management skills, and a firm commitment to quality and safety.