Sicily, the largest island in the Mediterranean Sea, has a reputation for its rich history, sun-kissed landscapes, and mouthwatering cuisine. This Mediterranean gem, however, is also gaining traction as a dream destination for solo female travelers.
Its intoxicating mix of art, culture, nature, and culinary delights make it a perfect getaway for any woman seeking self-discovery and adventure. Here are ten compelling reasons why Sicily beckons the solo female traveler.
The Rich Tapestry of History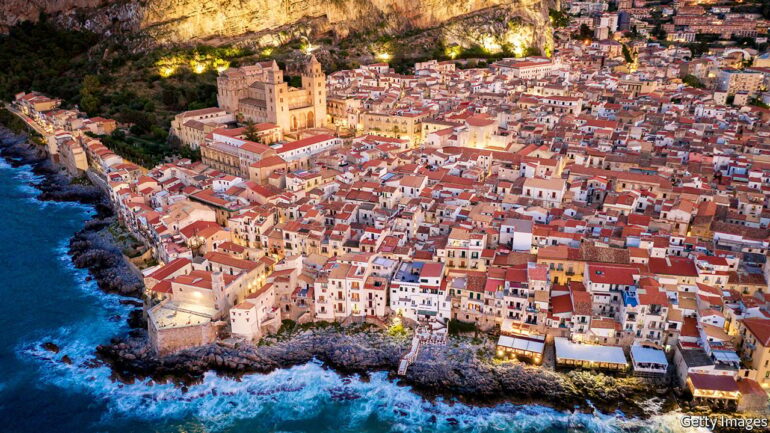 Tracing back over 2,500 years, Sicily offers a diverse historical landscape. Ancient Greek temples stand tall in Agrigento, while Roman mosaics in the Villa Romana del Casale showcase the intricate artistry of a bygone era. Make sure to check out small group tours of Sicily 2024!
The Arab-Norman architecture in Palermo, a UNESCO World Heritage site, serves as a testament to the island's multicultural past. For the solo female traveler with a penchant for history, every corner of Sicily unfolds like the pages of a riveting novel, with stories of conquests, innovations, and cultural exchanges.
Scenic Splendors Galore
Whether it's the dramatic cliffs of Taormina overlooking the Ionian Sea or the serene beaches of San Vito Lo Capo, Sicily's natural beauty is unparalleled. Adventurous women can hike up Mount Etna, Europe's highest and most active volcano, to witness the breathtaking panorama of the island.
The salt pans of Trapani, shimmering in the sunlight, and the tranquil Aeolian Islands further enhance Sicily's picturesque appeal, offering moments of solitude and reflection.
A Gastronomic Paradise
Sicilian cuisine is a delectable fusion of cultures, reflecting its Greek, Arab, Spanish, and Norman influences. Solo travelers can indulge in an array of dishes – from the classic 'arancini' (rice balls stuffed with meat or cheese) to the delicious 'cannoli', a crunchy pastry filled with sweet ricotta.
Exploring local markets, like the bustling La Vucciria in Palermo, gives one the opportunity to savor fresh seafood, exotic fruits, and local cheeses. Additionally, joining a Sicilian cooking class can be a delightful way to connect with local women and learn about the island's culinary traditions.
Safety First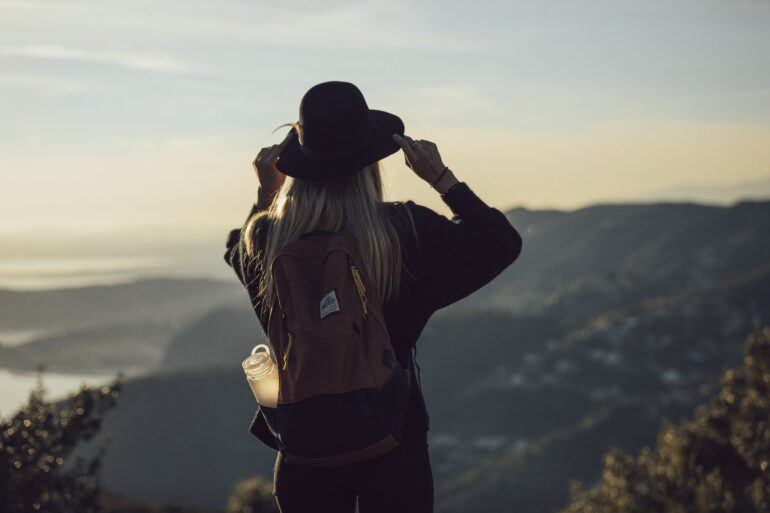 For many women, safety is a primary concern when traveling solo. Sicily, with its warm-hearted locals and relatively low crime rate, is considered safer than many European destinations.
While it's always wise to exercise general travel precautions, such as not flaunting valuables or walking alone late at night, most solo female travelers find Sicilians to be protective, especially towards visitors. Many women share tales of locals going out of their way to guide or assist them during their sojourn.
Art and Architecture
From the Byzantine mosaics in the Cappella Palatina in Palermo to the baroque towns of Noto and Ragusa, Sicily is an art lover's dream. The island's tumultuous history has led to a diverse architectural landscape where Greek temples coexist with Roman villas, Arab palaces, and Norman cathedrals.
Moreover, contemporary art spaces such as the Farm Cultural Park in Favara are turning dilapidated towns into thriving cultural hubs. Roaming the streets of these towns is like walking through a living museum, a testament to Sicily's ever-evolving artistic spirit.
Festivals and Traditions
Throughout the year, Sicily bursts into colors and sounds with its numerous festivals. From the renowned Opera dei Pupi (puppet theatre) to the vibrant Carnevale celebrations in Acireale, these events offer a deep dive into Sicilian culture and traditions.
For women traveling solo, these festivals provide an opportunity to mingle with locals, understand their rituals, and even participate in age-old traditions, making the trip a truly immersive experience.
Affordable Luxury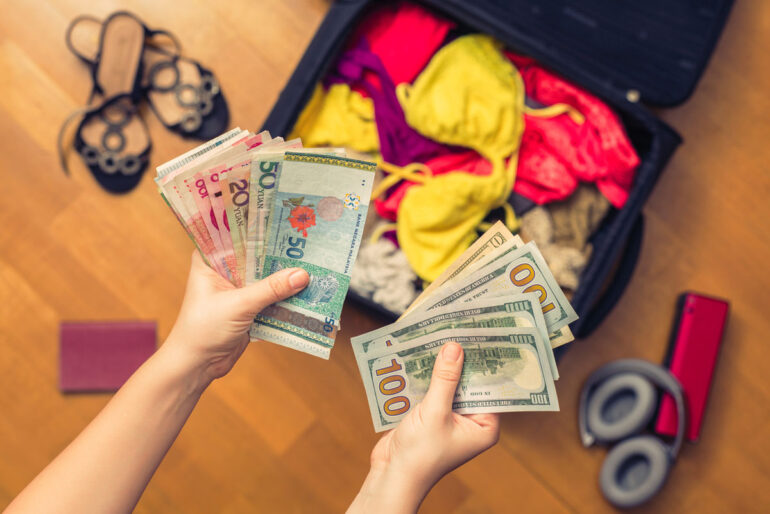 Compared to other Italian destinations like Rome or Venice, Sicily offers more value for money. Whether it's accommodation, dining, or shopping, prices are generally more reasonable.
This means that even on a modest budget, solo travelers can experience a touch of luxury, be it staying in a historic villa, dining in a fine restaurant, or buying handcrafted souvenirs.
Warm Sicilian Hospitality
The Sicilians are known for their warmth and hospitality. As a woman traveling solo, it's not uncommon to be invited for a meal or given recommendations for hidden gems by locals. This genuine kindness goes a long way in making solo travelers feel welcome and at ease.
Conversations with locals, from the elderly lady selling fruits in the market to the young barista at the café, often lead to heartwarming stories and lifelong friendships.
Language Learning Opportunities
For those keen on picking up a new language or improving their Italian, Sicily offers numerous language schools and immersion programs. What better way to learn a language than by living it? Shopping in local markets, ordering food, or simply asking for directions can turn into fun, educational interactions.
Moreover, the Sicilian accent, with its melodious intonations, adds a unique twist to the learning experience.
An Empowering Experience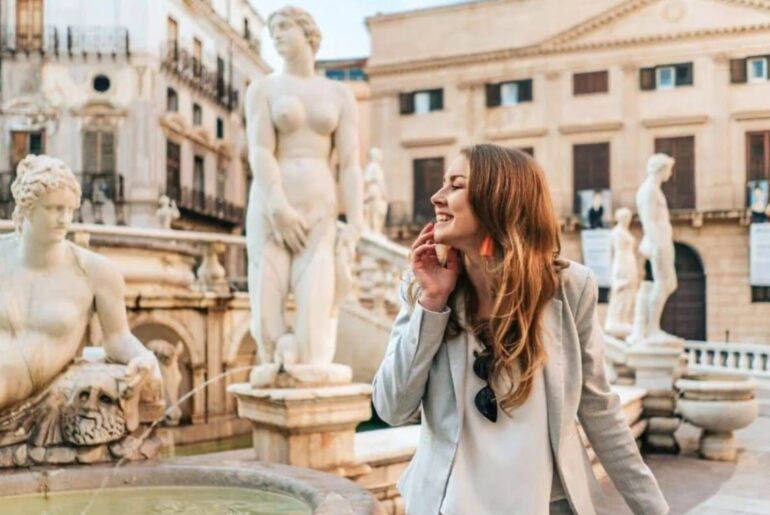 Finally, traveling solo in Sicily can be a transformative experience. Navigating a foreign land, interacting with different cultures, and stepping out of one's comfort zone lead to immense personal growth. Sicily, with its blend of history, culture, and beauty, provides the perfect backdrop for self-discovery and empowerment.
In conclusion, Sicily is not just a travel destination; it's an experience, a sentiment, a story waiting to be lived. For solo female travelers, it promises a journey filled with adventure, learning, and self-growth, making it a dream destination in the truest sense.