Have you ever stopped to wonder what's next in sustainable fashion? Move over cotton; a new player in town is making waves in wardrobes across the globe. With its silky touch and green credentials, bamboo is not just another fabric—it's a lifestyle shift.
If you're still clinging to your age-old cotton tees, let's dive into why bamboo shirts have rapidly become the top choice for everyday wear.
Benefits of Bamboo Shirts for Everyday Wear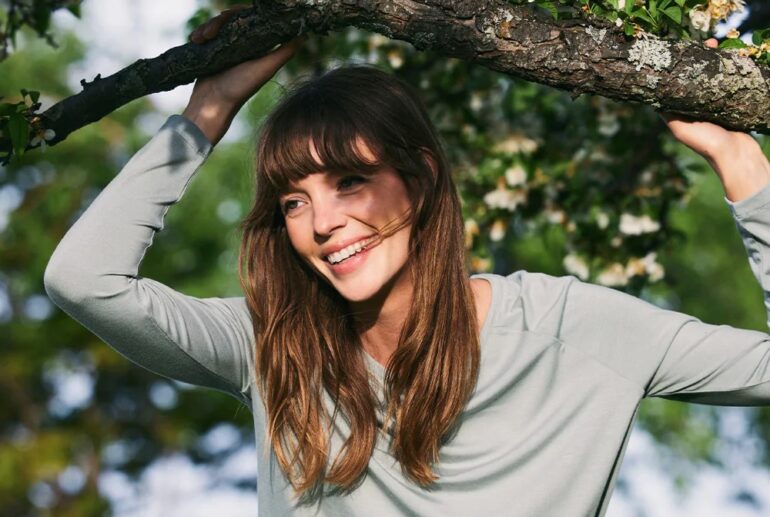 Eco-friendly: One of the most compelling reasons to opt for bamboo shirts is their sustainability. Bamboo grows incredibly fast, doesn't require pesticides, and consumes less water than cotton. It means a lower environmental footprint and a more sustainable fabric source.
Naturally Soft: Bamboo fibers have a natural softness that gives shirts a luxurious feel against the skin. The comfort level of bamboo is often compared to silk or cashmere, making it ideal for those with sensitive skin.
Breathability: Bamboo shirts are naturally more breathable than shirts made from synthetic fibers. Bamboo shirts are ideal for hotter regions because they wick moisture away from your skin, allowing you to stay calm and dry.
Odour Resistant: Bamboo possesses natural anti-bacterial and anti-fungal properties, which means bamboo shirts resist odour much longer than shirts made from other materials. This makes them perfect for extended wear or on the go.
Thermo-regulating: Bamboo has the unique ability to adapt to your body's temperature. Bamboo shirts can keep you warmer in cooler climates and more relaxed in warmer climates.
UV Protective: The bamboo fabric naturally protects against harmful UV rays. It's an excellent benefit for those sunny days, providing extra sun protection for your skin.
Hypoallergenic: Bamboo shirts are an exceptional choice for those with allergies or sensitive skin. The natural properties of bamboo make it less irritating to the skin, which can be especially beneficial for those prone to skin irritations.
Durable and Long-Lasting: Bamboo shirts are surprisingly durable despite their softness. They resist pilling and retain their shape well, ensuring they look fresh and new even after multiple washes.
Versatility in Style: Bamboo shirts are available in several styles, from casual tees to formal button-downs, making them suitable for any occasion.
Easy to Care For: Bamboo shirts don't require any special care. They can be machine-washed and tumble-dried, making them perfect for those with a busy lifestyle.
How Does A Bamboo Shirt Feel Compared To A Cotton One?
When comparing the feel of bamboo shirts to cotton shirts, there are some noticeable differences:
Softness: Bamboo shirts are typically silkier and softer than cotton shirts. The bamboo fibers produce a luxuriously soft fabric that many compare to the feel of cashmere or silk. This softness remains consistent even after multiple washes.
Texture: Bamboo fabric has a naturally smooth texture. Meanwhile, lower-quality cotton or untreated cotton can occasionally have a rougher feel. This smoothness reduces friction against the skin, making bamboo shirts incredibly comfortable for those with sensitive skin.
Drape: Bamboo fabric drapes more fluidly over the body than cotton. This gives bamboo shirts a slightly more elegant and flattering appearance on various body types.
Breathability: Bamboo shirts are breathable, often more so than cotton. This makes them excellent for warm climates, workouts, or individuals who tend to sweat, as they wick moisture away from the body efficiently.
Weight: Bamboo and cotton shirts come in various weights depending on the weave and production methods, so bamboo often feels lighter and airier than cotton.
Coolness: Due to its moisture-wicking properties, bamboo fabric can feel cooler against the skin than cotton, making it preferable in hotter climates.
Do Bamboo Shirts Come In Various Styles And Colours?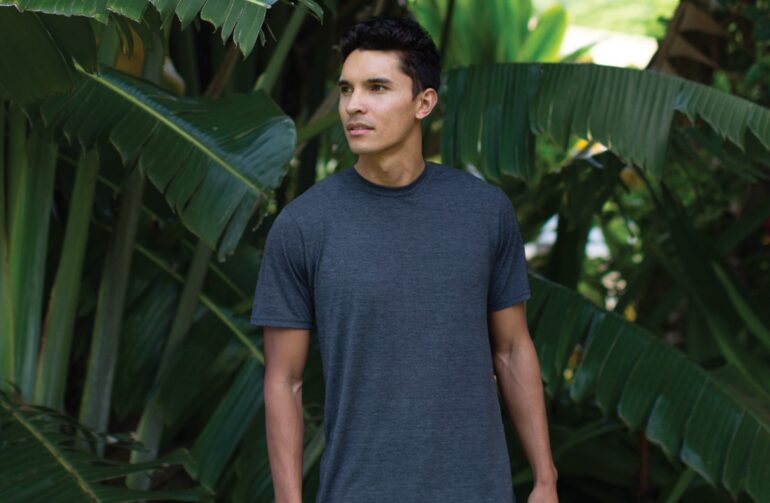 Yes, bamboo shirts come in a wide variety of styles and colors. They are available in many different types to suit various occasions and preferences. Some common styles of bamboo shirts include:
T-Shirts: Bamboo t-shirts are a popular choice for casual everyday wear. They come in various necklines (crew neck, V-neck, scoop neck) and sleeve lengths (short sleeve, long sleeve) to cater to different preferences.
Polos: Bamboo polo shirts offer a more polished and classic look. They are appropriate for both informal and semi-formal settings.
Button-Up Shirts: Bamboo button-up shirts are available in various styles, including dresses and more relaxed, casual shirts. You can wear them for work, special events, or everyday attire.
Tank Tops: Bamboo tank tops are lightweight and breathable, making them suitable for use as an undershirt or in hot weather.
Hoodies and Sweaters: Bamboo fabric can also find use in crafting cozy hoodies and sweaters, making them perfect for cooler weather.
Are Bamboo Shirts More Expensive Than Other Types Of Clothing?
Bamboo shirts can vary in price, but they are often considered a mid-range option in terms of cost. Whether bamboo shirts are more expensive than other types of clothing depends on several factors, including the brand, the quality of the bamboo fabric, and the specific style of the shirt. Here are some considerations:
Basic Bamboo T-Shirts: Basic bamboo t-shirts can be priced similarly to high-quality cotton t-shirts. Sometimes, they may be slightly more expensive, but the difference is usually insignificant.
Higher-End Bamboo Clothing: Bamboo shirts from premium or sustainable fashion brands may come with a higher price tag than other premium clothing made from organic or eco-friendly materials.
Blend And Design: The cost of a bamboo shirt can also depend on the blend of materials. Some bamboo shirts may be blended with other fabrics like organic cotton or spandex for added stretch. These blends can affect the price.
Style And Features: Specialised bamboo clothing, such as performance or activewear, may be priced differently from everyday bamboo shirts due to additional features and technology.
Sustainability: Many consumers willingly pay a premium for sustainable and eco-friendly clothing, including bamboo shirts, because they perceive them as more environmentally friendly.
Final Thoughts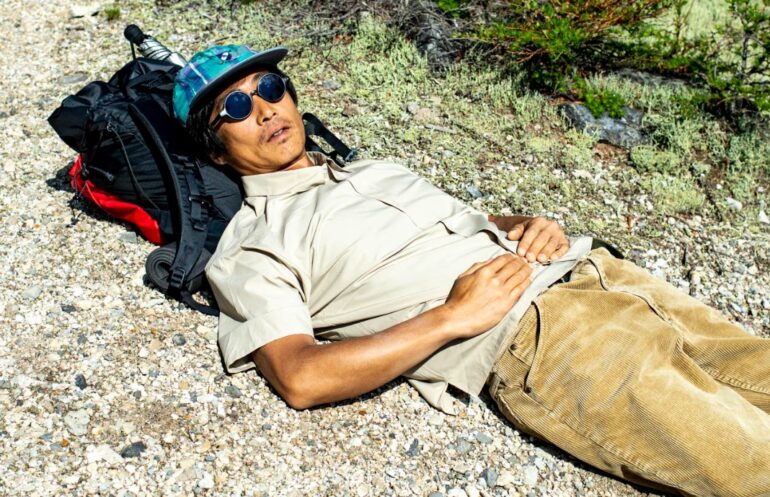 Bamboo shirts offer a harmonious blend of style, comfort, and sustainability. Their numerous benefits are quickly becoming a must-have in every wardrobe. Whether you're an eco-conscious shopper, someone with sensitive skin, or just someone looking for a comfortable and durable shirt, bamboo has something to offer.
Embrace this wonder fabric and feel the difference in your everyday wear.