Moving to a foreign country can be a daunting task. The feat becomes even more challenging when you do not know anyone there and find yourself alone in a country you cannot call yours. All the foreign bustle and the uncertainty make you crave your home country's warm embrace even more as you miss your loved ones and the comfort of your bed. However, you knew all this would happen when you signed up to move out of the country in the first place.
Therefore, to think about things practically, you must research everything about the new neighborhood you are planning to move in and what your life in the new city will be like. However, if you haven't decided on your new home, it is time that you employ the services of a professional and let them do the grunt work for you. There are several pros and cons of hiring a real estate agent in a foreign country.
The most significant drawback is how you can trust someone blindly and put faith in them for finding your new home when you don't know anything about them or the agency they work for. They might be a con and dupe you out of your hard-earned money. Then, what are you supposed to do? It is where this article will come in handy. Here are some tips before hiring a real estate agent in a foreign country.
Extensive Research
The only ammunition in your arsenal when moving countries is research. In today's digital age, everything is available online. It is only a matter of a few clicks here and there and the will to read anything and everything about the place you are moving into. You must interview the agent thoroughly and grill him for questions you encountered during your research. Also, you must not be shy of asking them anything.
The minute you get uncomfortable asking the question is the minute you lose the probability of hiring a legitimate real estate agent. Ask them how well they know the place and what properties they suggest for you to move into. Moreover, please do not settle on the first agent you meet. Schedule calls with multiple real estate agents and verify their credentials to determine authenticity.
Assess their Availability
A legit real estate agent will be available at your beck and call. Buying, leasing, or selling a house takes a lot of time and effort, and you must be one hundred percent sure of the horse you are hitching your wagon to. Moreover, the real estate business doesn't conform to specific working hours.
Although you shouldn't be asking your agent questions in the middle of the night (that's a bit rude and over the line). However, you must make sure that they are there when you need them the most. While choosing a real estate agent in a foreign country, it all boils down to who is available to you the most and patiently addresses your queries.
Request for References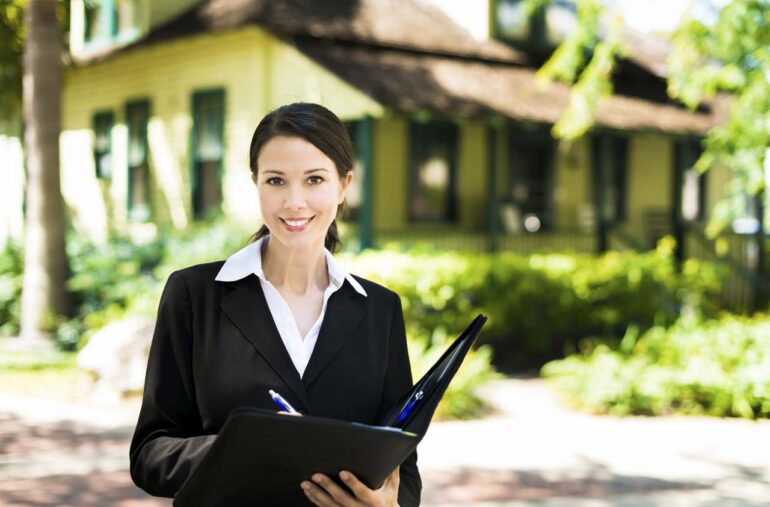 You might not be living in the country, but you can surely ask for references. A legitimate real estate agent will not shy away from providing references and will proactively urge you to call them. Therefore, as a foreign client, you must double-check whether the references the agent is providing are actual and ask them about the realtor's services.
You can also go through the real estate agent's website (if there is one) and read customer reviews and feedback. Apart from this, several countries around the world have real estate federations and committees. Check whether the realtor you chose to represent yourself was ever fined by one and how he would handle a bidding war situation.
Have previously catered to International Clients
It is one of the most important tips on this list, and you must follow it to the letter. Never engage with a realtor who has not dealt with international clients before. There is a lot of paperwork involved, and you would not want to do anything wrong mainly because the realtor you chose to work with wasn't seasoned and accustomed to international rules and regulations.
As an international client, you will be required to present many documents as per the country's regulations you wish to move to. Therefore, find a realtor who is well-versed with the rules and knows what paperwork you will be asked to submit.
In that way, you can prepare for everything beforehand, and you are not likely to lose the property you love, thanks to the oversight of an inexperienced real estate agent. If you want to get a property in Javea, Spain, visit www.valuvillas.com for more information.
Find someone who listens to you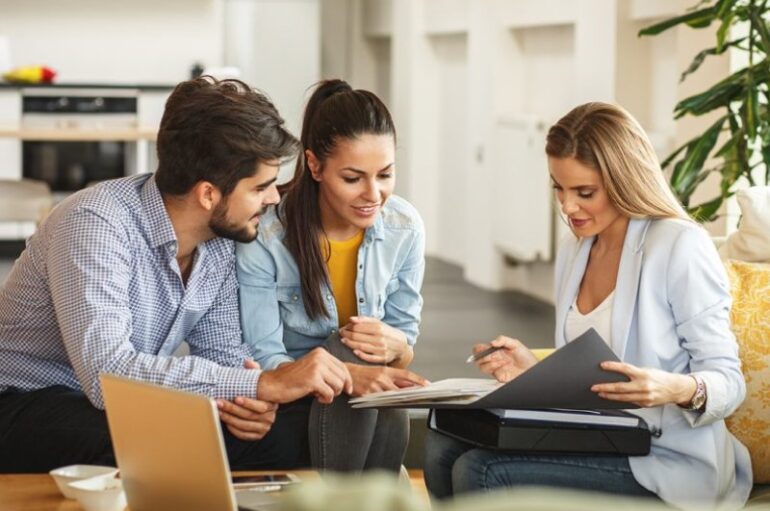 Finding someone who listens to you and keeps your best interests at priority is one of the few crucial attributes ideal real estate agents must possess. Therefore, talk to as many agents as you can to gauge who understands your requirements well and will move worlds to find the perfect house for you. See if the agent remembers every condition you listed, and if they do, try to give them a fair chance as they might be the one for you.
Go with your Gut
At the end of the day, everything boils down to how you feel about a particular real estate agent. Going with your gut is the best thing you can do for yourself. However, it should not be the only factor you based your decision upon.
If, while talking to a realtor, they appear to be all salesman-say, the chances are that they are and will put their greed for commission above your best interests. As a result, researching someone's background is as crucial a factor as going with your gut. You must utilize the going-with-your-gut option only when there are two equally good choices before you, and you cannot decide which one to go with.
The Bottom Line
So here are six tips that you can keep in mind while looking for a real estate agent in a foreign country. Stay true to your research, and you will see how easy it is to find a reliable realtor.