In the last few years, we have seen a major shift in how people browse the internet and shop online. More and more people are now using their mobile devices as their primary means of accessing the web, leading to a corresponding increase in the development of mobile-friendly websites and apps. Even after Google introduced mobile-first indexing, the issue of mobile-friendly websites is still ongoing.
Implementing a responsive design or developing a mobile app can be a costly endeavor, and they solve only a part of the problem. The same goes for native apps with high development and maintenance costs. So to resolve this issue once and for all, Progressive Web Apps (PWAs) were invented. That said, you can get to know more here about PWAs should you wish to do so.
But back to the matter at hand. This solution is designed to unify desktop and mobile experiences into one with benefits by using native apps and web pages but by being easy to create and maintain. The functionality of PWAs alone is enough to satisfy the needs of even the most demanding consumers today. So how did progressive web apps revolutionize the world of eCommerce? Let's take a look.
What are Progressive Web Apps?
As mentioned before, Progressive Web Apps are web applications that load like regular web pages or websites but can offer the user functionality such as working offline, push notifications, and device hardware access traditionally available only to native mobile applications. They combine the best of web pages and native apps without any disadvantages along the way.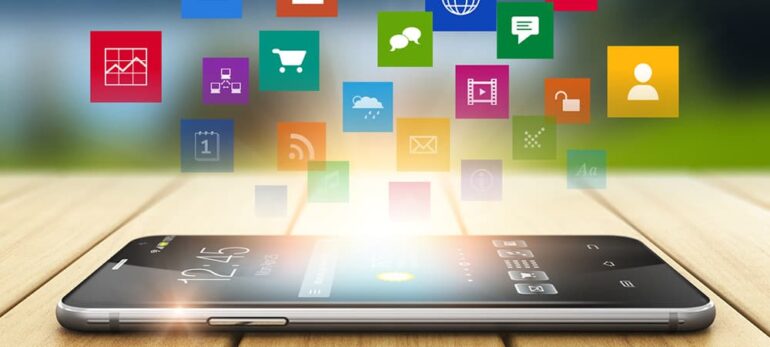 PWAs are built using standard web technologies (HTML, CSS, and JavaScript), which makes them much cheaper and easier to develop than traditional native apps. In addition, PWAs can be installed on a user's device just like a native app can, but they don't need to go through any app store approval process. Not to mention the fact that PWAs are much faster and more reliable, as well as less expensive to make than native apps.
How Progressive Web Apps benefit consumers?
Progressive Web Apps combine the best of both worlds – the convenience of a mobile app with the flexibility and affordability of a website. They're built on open standards, meaning they can be used on any platform, including iOS, Android, and Windows.
PWAs provide a unified experience of both websites and apps to consumers regardless of which device they may be using. So everything adjusts accordingly to any screen size or OS. This means an exceptional user and browsing experience without any hindrances or inconveniences.
How can Progressive Web Apps improve your online store?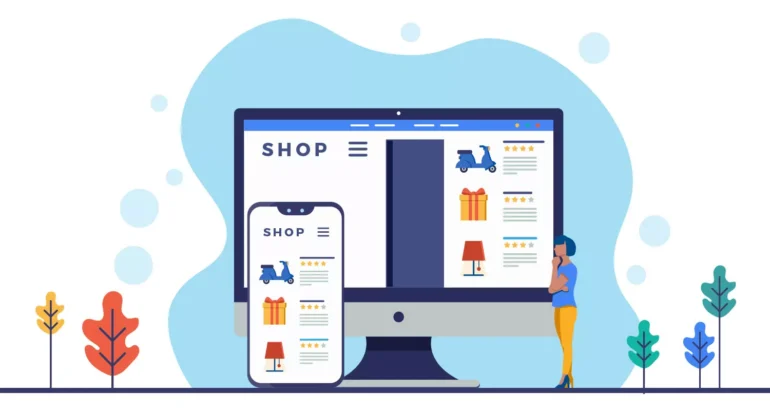 The main purpose of PWAs is to allow online stores to create a single solution without creating a website and a mobile app separately, which ultimately reduces the development costs tenfold.
Furthermore, PWAs leverage the power of headless commerce, which means you can design your store any way you see fit while separating front-end from back-end processes.
Last but certainly not least, your store can tap into the mobile commerce market using its full potential and provide customers with a whole new level of convenience and experience.
Are Progressive Web Apps right for your business?
Simply put, most consumers today browse the Internet using a mobile device. This can no longer be ignored as mobile traffic has long since surpassed the desktop. Mobile-friendliness in eCommerce is simply a mandatory factor if you wish to be successful. Therefore, opting for a PWA solution is the only logical step forward.
You not only get to tap into the mobile market and mobile commerce, but you get an opportunity to cater to every customer's needs at once by simultaneously delivering capabilities of websites and native apps.
Moreover, PWAs are fully optimized for search engines. They are more than capable of engaging your customers to ensure high customer acquisition and retention rates, ultimately boosting your online store's revenue.
Why Progressive Web Apps are the future of eCommerce?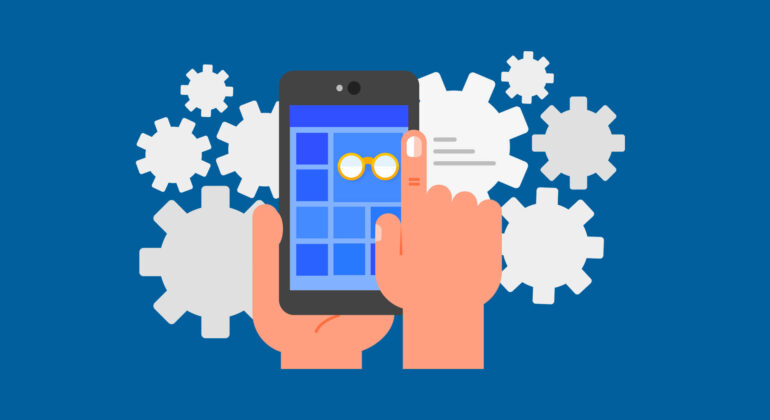 PWAs have been around since 2015, but their relevance and importance have increased each year. This was especially true when Google introduced a mobile-first indexing update for their algorithm back in May 2019 when it announced that mobile-friendly websites would gain priority in visibility on search engines.
And since smartphones and tablets became dominant devices that consumers frequently use, the most website had to ensure a mobile-friendly approach to the website, which later brought mobile apps to the story.
Since PWAs combine the best native apps and websites have to offer, they are the next evolutionary step in the world of eCommerce. The main reason PWA are now more relevant than ever is that they provide a plethora of advantages to eCommerce stores that are simply too important to be neglected by online shop owners. That being said, here are a few of those advantages.
They are quite visible -PWAs are optimized for search engines and social media platforms, which makes them highly visible and easily accessible by users.
They are easy to install – Once you've found a PWA that you want to install, all you need to do is add it to your home screen. There's no need to go through an app store or download any files.
They are lightweight – PWAs are typically much smaller in size than native apps because they don't require so many resources to develop. This means that they take up less storage space on your device and use less data when being used on a mobile network.
PWAs work offline -One of the most important features of a PWA is its ability to work offline or in areas with poor connectivity. This is made possible by local caching resources so they can be accessed even when there is no internet connection available.
PWAs are very fast – Another key advantage of PWAs is their speed. They load quickly – thanks to their small size and efficient resource distribution. They also use less processing power than native apps, which results in faster performance on devices with lower specs.
PWAs are more engaging – Thanks to their app-like features, such as push notifications, PWAs provide users with the engagement they need.

PWAs have revolutionized the world of eCommerce by combining everything good that websites and native apps can provide. This has paved the way for an exceptional browsing and user experience that both online stores and consumers can benefit from.