The change is evident in the healthcare industry, and the effect is also cascading onto the fitness industry. As per reports, many people now prefer to consume cannabis in some form before and after their workout sessions. They claim that cannabis has a positive effect on their performance while working out, and it also helps their overall recovery. And surprisingly, medical marijuana is the second-highest most-used drug after alcohol, as revealed by a 2016 study published in the American Journal of Addictions.
The medical marijuana industry is rapidly gaining traction in the US, and various states have legalized it for consumers. Virginia, for example, allows its citizens to procure and consume medical marijuana as needed. You can get more on this site about MMJ program details in your state.
Now, the stereotypical notion about cannabis consumption is linked to lazy stoners. However, this is largely inaccurate and probably the commonest of all myths shrouding the use of marijuana. On the contrary, the silver lining is that we can use marijuana to maximize our workouts, yet not impact performance negatively due to the use of medical marijuana. There are a few points that we shall discuss here to provide more clarity on this subject.
Euphoria to work out harder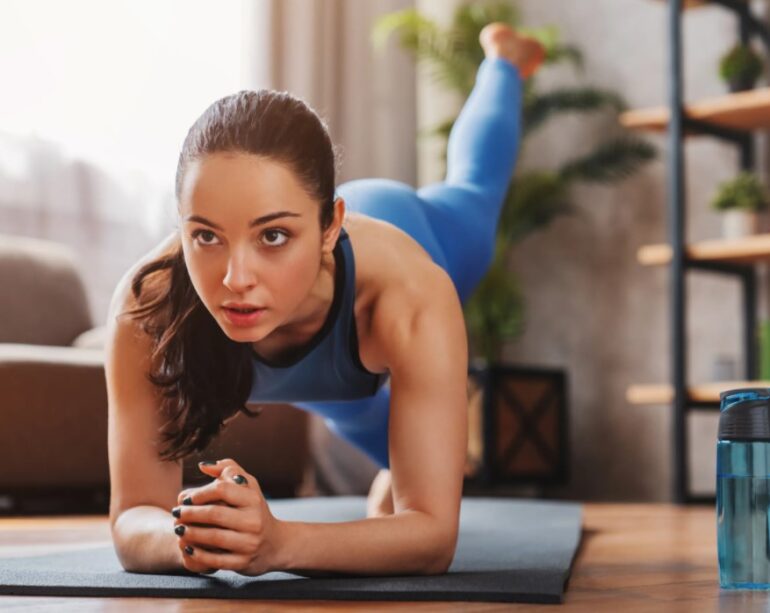 There are hundreds of cannabinoid compounds in marijuana, and the two most important ones are CBD and THC. These two are the main components as far as the benefits and euphoria of cannabis are concerned. THC gets you high, but CBD doesn't. But the first and most obvious benefit that you can get from THC is that the feeling of high helps in motivating you to work out harder.
Exercise also creates a euphoric feeling by activating the endocannabinoid receptors. THC also initiates the same receptors creating an artificial euphoria that acts in the same way as exercise, and thus you feel energized to work out harder.
Pain-relieving and anti-inflammatory abilities
This artificial high of THC is not the only benefit for you. There is more to it, and that is the pain-relieving abilities of the compound. The artificial euphoria helps you to work out harder and achieve maximum benefits from your workout session. The pain-relieving abilities reduce any lingering pain that you may have or help in reducing any pain from a new injury resulting in more comfortable workout sessions.
However, it is always better to avoid CBD gummies and sports topical products, since the CBD in these products takes a significantly longer time to reach the areas of inflammation, thereby slowing down the pain-relieving process.
THC drives motivation during difficult workouts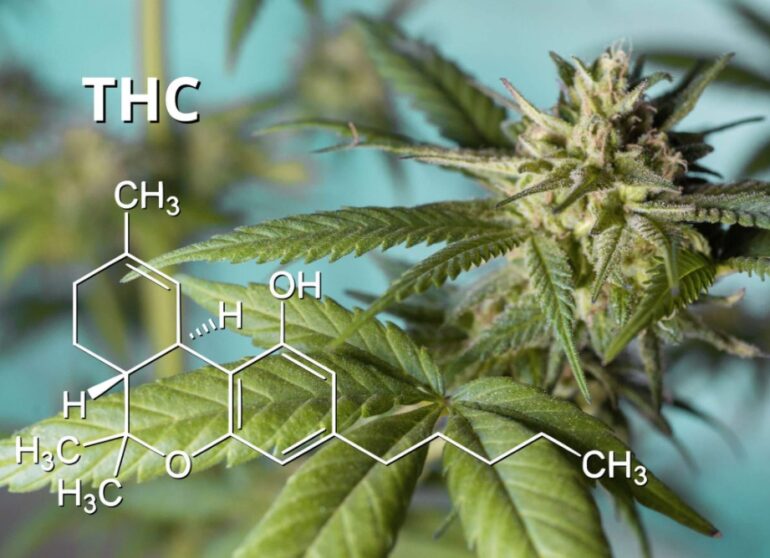 THC triggers a feeling popularly referred to as "artificial runner's high" that helps during intense exercise sessions. But you might want to keep in mind that there is a chance of getting addicted to it. It is advisable to start slow and low. To get the same effect, you will need to increase the amount with time. The target is to enhance performance and maximize the workout, not to get high.
Marijuana plants contain hundreds of complex substances called cannabinoids, out of which THC and CBD are considered to be the main ones.
These two compounds are very useful but have very distinct effects on the human body – while THC is more potent for causing the feeling of "high", CBD does not make us feel high. So, while THC is excellent to boost levels of endurance during repetitive long workout sessions, it stands at a higher risk of leading to addiction.
CBD helps in recovery
As already mentioned above, CBD is a low-risk compound since it does not make us feel high. Moreover, it is perhaps the most effective compound in reducing pain and inflammation. This promotes the recovery of muscles, helping you get up faster. Studies are still underway to exactly chart out how CBD works in promoting recovery, but it has already been proven to help alleviate painful conditions like Irritable Bowel Syndrome.
Other benefits of CBD include reduction muscle spasms, and stiffness, which are very common during extreme workouts. Though more research is required to ascertain the entire gamut of benefits that you can expect from CBD, it is sure that if you want to improve your workouts using medical marijuana, it is important to include CBD alongside THC.
The ideal ratio of THC and CBD to maximize your workouts is 1:1. Since both these cannabinoids function together, CBD can help negate the downsides of THC and provide maximum benefits. Also, experts suggest choosing to vape over smoking medicinal weed; it is easier to control the dose that way and feel the effects without losing any time.
Which marijuana strains are most helpful?
There are countless strains of marijuana categorized into Indica, Sativa, and Hybrid classes. But when it comes to concentrations of CBD and THC, some of the strains are dominant. So it is important to know the right strain of weed to gain maximum benefits from its medicinal properties while working out.
The right strains of cannabis provide the right levels of energy and motivation to enhance workouts and focus properly. However, it can take some time and effort to zero in on the strain that is appropriate for your specific needs.
Some of the most helpful strains of cannabis are Harlequin, Durban Poison, Grape Ape, and Great White Shark. These strains are rich in CBD and contain trace amounts of THC; this combination is especially helpful to undertake powerful exercises with consistency without feeling fatigued. You can also consume them after your workout sessions, for faster and more effective recovery of muscles and joints.
Conclusion
We can say that medical marijuana is a good way of improving or maximizing your workouts. However, there are things that you should remember. Loading in on THC is not advisable as it can make you marijuana-dependent and reduce your strength somewhat. The proper blend of CBD and THC is essential to ensure maximum benefits.