It is not unlikely for some people to feel that their workplace has evolved into their main source of stress. It can be because of impending deadlines, difficult goals and targets, and complex team relationships. Your job as a manager or an employer is made harder by these common problems than infecting most of your staff.
Unfortunately, there is no method to completely reduce stress on your staff. However, merely recognizing that employee stress is a common issue and figuring out some measures to reduce it is a big step in the right direction. Remember less stress and more success!
Why Is Workplace Stress Such a Big Deal?
This is actually not a rare case. For the majority of people, having stress has become the norm when they are dealing in the workplace, and unfortunately, prolonged stress can have some dangerous side effects.
Let's first concentrate on the detrimental consequences it has on each individual employee. The physical effects of stress can impact everything, from headaches to depression, increased risk of heart attack, and high blood pressure. On top of the stress from work, your employee might also have other stressor issues such as financial and psychological problems. It's critical for you to understand that persistently elevated stress levels have the potential to cause a quick decline in team performance.
Over time, you'll also experience a drop in productivity. According to research from the international consulting firm Willis Towers Watson, 57% of employees who are extremely stressed out say they feel less engaged and productive at work. On top of that, most times what your stressed-out employees manage to get done is not as high quality as you would like.  More mistakes occur because they are trying to speed through tasks when under stress. Their work quality will be really affected by their unmanaged stress!
Last but not least, excessive stress might put the employee in "fight or flight" mode, which can increase staff turnover. It is not uncommon for an employee to start looking for a new job when they feel very stressed out in their current employment.
How can you maximize employee performance without putting them at higher stress levels? How can you maintain a positive attitude when everyone is biting their nails?
When there is still work to be done, how can you promote a culture of cooperation and optimism?
These questions might have been looming in your brain for weeks on end, but there is no need to worry. One of the simplest ways to reduce employee stress is by automating processes. For example, if your employees constantly have to manually send messages to your entire client base, ClickSend recommends automating text messages instead. This automation requires no extra effort from your employees, and it can be used to confirm online orders, remind patients of their appointments, send personalized marketing offers, recover abandoned carts, send welcome messages, etc.
Appreciate their efforts (and stress)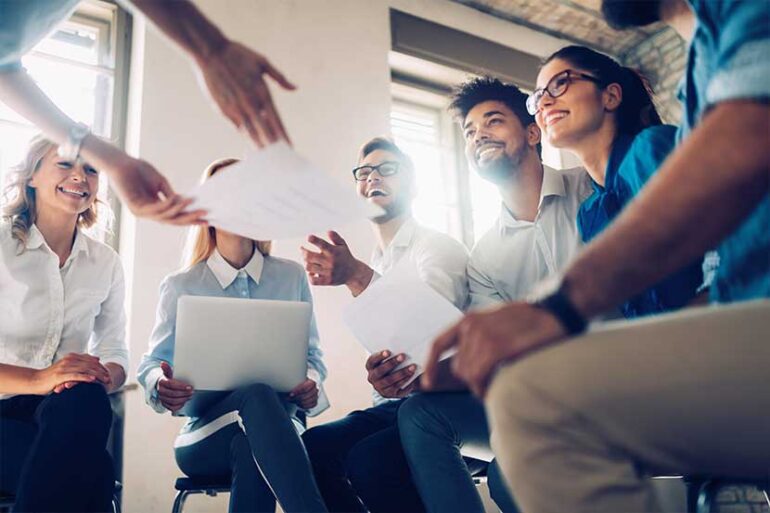 Despite the fact that it might seem apparent, merely acknowledging their stress can go a long way toward giving your employees a sense of being seen and heard. The best course of action is to first acknowledge the stressors and their current workload, before praising the efforts made by each person to advance the cause.
Stress and frustration among your staff will increase if they believe that their heavy workloads and diligent efforts are going unappreciated. So remember to acknowledge and express sincere gratitude and appreciation for the employee's ongoing efforts in addition to calling attention to the stress and letting them know that it's a problem you're striving to solve.
Your team members would appreciate knowing that they aren't just running on a hamster wheel where their work is completely unappreciated if you do something as basic as give them a compliment, say "thank you," or even treat them to some morning coffee. Respect their time away from the office
Simply, don't contact your employee when they are on leave or aren't "on the clock." Allow them the time to rest that they deserve and need. If you absolutely must get something from your employee, and you are afraid that you forget about it -you can put a reminder or important note out of your head and onto paper or an email. You can send the email to them, but make it clear that you don't need a response right away by writing "Not urgent" or "Don't respond until you're back".
Create a work management platform for all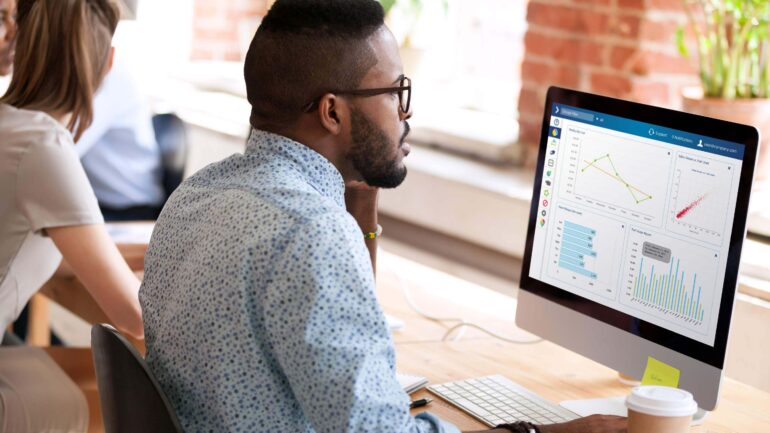 How frequently do your staff members have to search for the information they require? Do they frequently struggle to find the most recent message or update, or to track down the status of projects. Establishing a work management tool can be extremely beneficial for your staff. It provides easy access to everything they require, streamlines communication, provides visibility into workloads, and reduces workplace stress by ensuring that all relevant information is kept in one location.
A lot of the stress that takes place in workplaces happens because or poor coordination and scheduling. Companies that are able to streamline their processes thanks to a scheduling software are able to better cope with increased workloads. If you want to understand how a job scheduling software works and can benefit your team members and organization please check out https://www.jamsscheduler.com/job-scheduling/.
Additionally, with this kind of solution in place, your staff members will be able to collaborate on projects effectively and effortlessly, whether they are based in the office or working remotely.
Reduce meetings
If you're wondering why your staff is so stressed out at work, here's one possible explanation: They feel pressed for time. Where does all of their time go exactly? Meetings. These unnecessarily long meetings aren't just wasting your time and stressing out your staff; they're also losing you money.
So, how do you handle the glut of meetings? By using a work management application. Since communication is consolidated, fewer meetings that serve as little more than status updates or check-ins are required, if not entirely eliminated. It's also worthwhile to take a close look at any regular meetings on your calendar to see if any could be merged or eliminated to free up some of your employees' (and your own!) important time. It's a good strategy to make sure that your staff has the time they require to work intently and effectively.
Pairing employees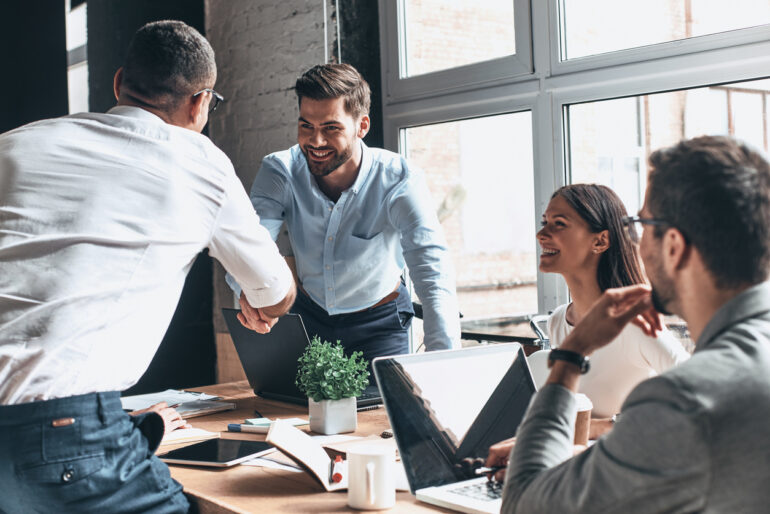 Sometimes all we need is someone to lean on to get us through the difficult moments. Because of this, grouping certain of your colleagues together might be a useful strategy for managing high levels of stress at work. It never hurts to encourage your staff to work together more efficiently while also showing them how to better manage their individual responsibilities.
Be realistic with your expectations
The most frequent source of stress in the office, if you were to reduce everything to one item, would have to be deadlines. Deadlines must be met since you must keep your team accountable and on task. It's crucial, though, to be realistic about the workloads and turnaround times your team can handle.
Create a comfortable atmosphere at the office
A clean and tidy workplace has a beneficial effect on your employee's productivity. You need a comfortable and inspiring work space, which means you need to ensure it's always kept nice and tidy. To make the best use of the limited space you have, it's in your best interest to contact an offsite record storage specialist like Corodata. Regardless of your company's size, you need to protect and securely store your record files that are no longer an active part of your daily operations.
A tidy office can help to minimize employee stress levels. This is because it will make it easier for them to find everything they need when the office space is tidy. From important documents to basic necessities, they might be needed during work hours. If you do not have your own janitor, you can hire a professional to staff to keep your office clean through https://sg.lucemg.com/services/office-cleaning.