So, your dear nephew or son-in-law has decided to test your financial generosity and is coming to you with puppy eyes, asking for a friendly loan. Ah, family, they know just how to tug at your heartstrings. But before you whip out your checkbook and start counting the zeros, let's take a moment to consider the wild and wacky world of lending money to family members, including options such as credit card settlement. Buckle up, folks, because we're about to embark on a hilarious journey of family loans and potential consequences.
Credit Card Settlement: Where the Fun Begins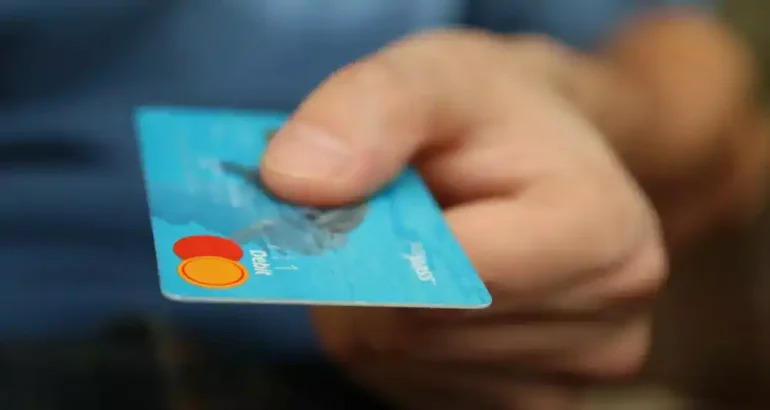 Ah, the mystical realm of credit card settlement. It's like a treasure hunt for financial grown-ups. But hey, we're not going to bore you with all those fancy terms like "credit scores" or "credit scoring." We're here to have a good time! So, let's dive into the nitty-gritty with a touch of humor:
Financial strain: Picture this: your bank account doing the limbo dance, trying to squeeze under that low balance bar. Lending a hefty sum to a family member can turn your financial stability into a high-wire act without a net. Be ready to juggle your own budget and make sure you don't end up starring in a tragic comedy of empty pockets.
Emotional strain: Move over, Shakespeare, because family money dramas are the real tragedies. When it comes to money, even the sweetest relationships can turn sour faster than milk left out in the sun. So, be prepared for potential tension, heated arguments, and enough family gossip to keep the neighborhood entertained for years.
Risk of losing money: Ah, the thrill of financial gambling, but without the fancy casino lights. There's always that chance—however slim—that your family member might prioritize their extravagant vacation or that shiny new gadget over paying you back. Brace yourself for the possibility of that loan becoming the stuff of legends—where the money vanishes into thin air.
Tips for Lending Money to Family and Keeping Your Sanity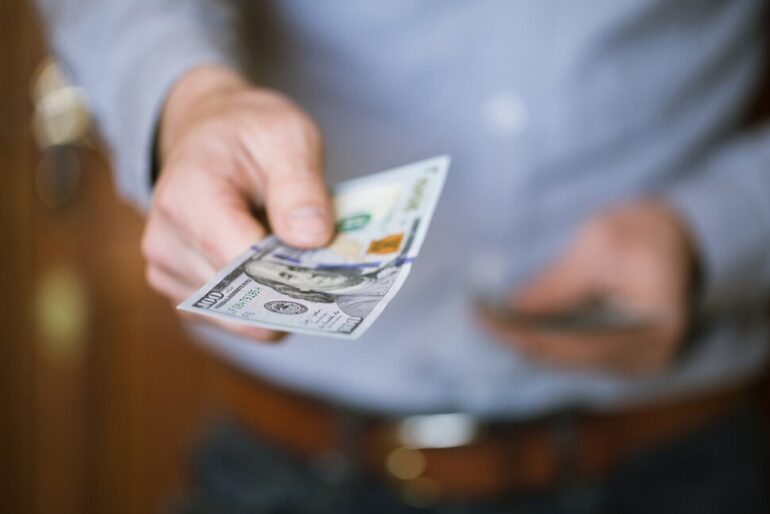 Now that we've set the stage with a touch of humor, let's equip you with some survival strategies for this circus act called family lending. Prepare for some laughs along the way:
Set clear expectations: Imagine you're the ringmaster in this family financial circus. Whip out your metaphorical bullhorn and lay down the rules! Make sure everyone knows exactly how much is being borrowed, the interest rate (if you're going for that extra spice), the repayment schedule, and what happens if they miss a payment. Transparency is key, and a written agreement can save you from the confusion of a three-ring circus.
Be realistic about repayment: Channel your inner fortune teller and peer into the borrower's financial future. Do they have the means to repay the loan without selling their soul or resorting to a life of crime? Take a peek at their income, job stability, and other financial commitments. If their prospects seem shakier than a wobbly circus tightrope, it might be wise to offer some alternative solutions or lend a smaller sum.
Keep emotions in check: Remember, folks, this is a financial tightrope we're walking here, not a rollercoaster of emotions. Avoid lending money out of guilt or pressure, and don't let your family ties become a straitjacket that prevents you from enforcing the terms of the loan. Keep a cool head and a stiff upper lip, and remember, laughter is the best way to diffuse those tense moments.
Explore alternatives: Time to put on your creative hat and think outside the loan box. Maybe instead of handing over the cash, you can co-sign a loan from a financial institution or offer some expert advice on budgeting and financial planning. Think of yourself as the financial guru of the family circus, bringing financial wisdom to the masses!
Protect yourself legally: Cue the dramatic lawyer music, because it's time to call in the professionals. If the loan is no laughing matter and you're venturing into serious money territory, consider consulting with a lawyer to draft a formal agreement. Think of it as your insurance policy against any future acrobatics in the family financial circus.
Be prepared for the worst-case scenario: Picture yourself as the financial escape artist, ready to wriggle out of any situation. While we hope for the best, it's always wise to prepare for the worst. Consider what you would do if the borrower can't (or won't) repay the loan. Having a plan in place will save you from becoming the tragic clown of this circus.
In Conclusion: A Finale with a Giggle
Congratulations, my fellow financial daredevils, you've reached the end of our not-so-serious guide on lending money to family without the regrets. By keeping these tips in mind, setting clear expectations, staying realistic, keeping emotions at bay, exploring alternatives, protecting yourself legally, and preparing for any potential acrobatics, you'll be well on your way to navigating the family financial circus like a pro.
So go forth, my friends, and lend with caution and a sense of humor. With a little laughter and a pinch of financial savvy, you can lend money to your loved ones without ending up in the circus spotlight.