Trading cards are some of the most unique and treasured forms of memorabilia that collectors seek out. They make for high-value investments and also add to the aesthetics of a collection one owns. Depending on the niche of these cards, they find their way into almost every collectible auction for their value and sentiment, making them some of the most in-demand collectibles fans could want.
Collecting cards via auctions is an efficient way for collectors to get a hold of these high-value collectibles. However, determining the most valuable ones that will make for worthy investments is challenging. There are several factors that collectors have to consider before placing their bids to establish if a particular card is as valuable as it seems.
Here's a look at a few such factors that collectors must understand before placing a bid on cards during different auctions.
12 Key Factors that Collectors Must Consider When Collecting Cards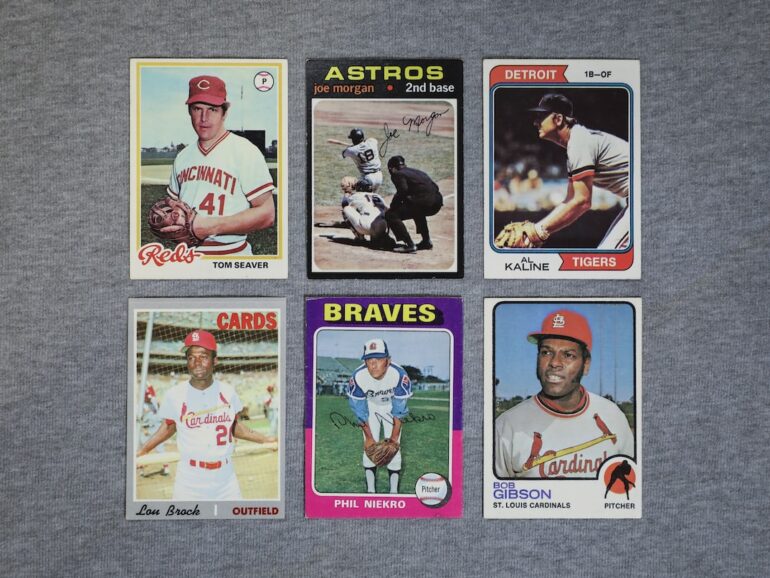 Rarity
The evaluations of sports collectible cards often depend on its rarity. A rare card means that today, you won't find these cards available easily. During auctions, keep an eye out for some rare gems, as these could allow you to collect highly-valuable cards for your collection.
Condition
The condition of the card is crucial when it comes to determining its value. Cards that are in excellent condition are worth significantly more than cards in poor condition. Checking for their print quality, colors, material, etc., will help you determine the condition and help you find valuable pieces to bid on.
When it comes to preserving the condition of trading cards, collectors often turn to PSA card cases, and enthusiasts like Danireon are known for their meticulous attention to card preservation.
Age
Generally, the older the card, the more valuable it is likely to be. Look out for information on the historical importance and value of a card. It will allow you to find unique pieces with a high value and help you to discover significant cards to bid on during an auction.
Brand
Some card brands, such as Topps and Upper Deck, are more highly regarded than others, and cards from these brands may be more valuable. When looking at card descriptions, pay attention to the brand, as it will help you determine if a card will hold high value and make a worthy investment for your collection.
Popularity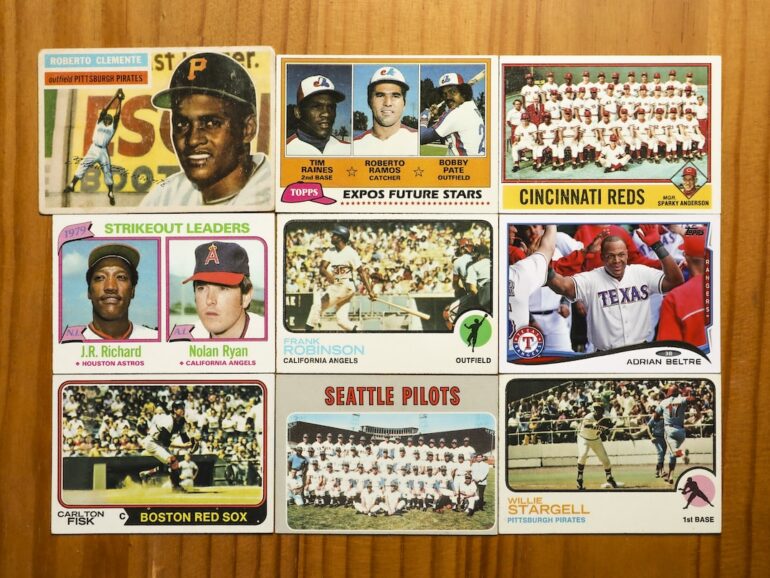 Cards featuring well-known players or teams are often more highly sought after and also more valuable. If you're looking to collect cards from a favorite sports team, try to find pieces that are dedicated to popular athletes who have left their mark on the game. It will help you find sentimental collectibles that hold a high value that you can bid on.
Signatures
Cards with authentic players' or famous figures' autographs can add significant value. It will also allow you to add a part of history from your favorite teams, making your collection more meaningful. During an auction, try to find cards that hold these signatures, as you are guaranteed to get a hold of some valuable pieces that you can add to your collection.
Limited Editions
Limited edition cards are pieces that were only produced in a limited amount. Because it is difficult to get a hold of these, they are often collectibles of high value. This means that if you find a limited edition collectible online during auctions and you have money to spend, you must bid on the valuable item to add to your collection.
Grading
Most cards are assigned labels based on their age, quality, history, popularity, and other factors. Specific grades often drive a high value toward a particular card. Hence, it is necessary to pay attention to these labels to determine their value and ensure that you're bidding on a valuable collectible.
Historical Significance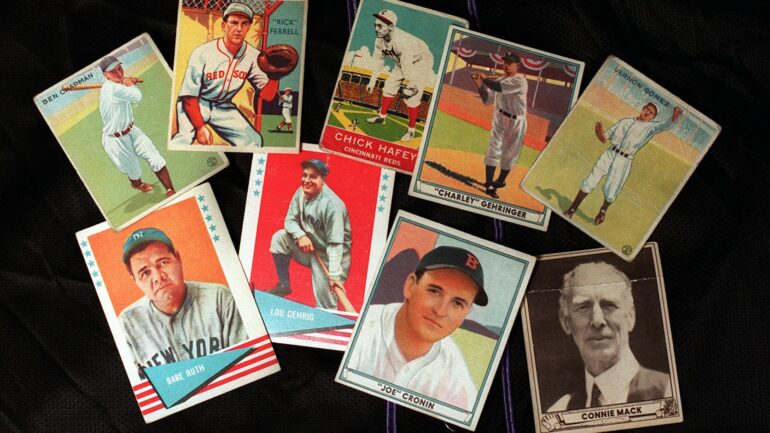 Cards that have historical significance, such as cards from famous games or events, can be highly valuable. When participating in an auction, check out historical details about a card and see the story in its timeline. It will help you determine valuable pieces and bid on them efficiently.
Unopened Packs
Sealed packs of cards, especially those from vintage sets, can be significantly valuable. If you come across such sets, ensure that they're kept in their original packaging without any signs of being opened. It will guarantee you an opportunity to get a hold of some valuable cards for your collection.
Errors or Misprints
Cards with errors or misprints can be highly valuable to collectors. The reason for this is that there may only ever be one or two of these, making them significantly different from their counterparts. Finding such a card in an auction is a great way to get a hold of a unique and valuable card for your collection.
Card Set Completion
Collectors looking to complete a set may be willing to pay a premium for rare cards they need to complete their collection. These missing pieces often drive a high value due to their demand among collectors, making them a must to bid on if you manage to come across such cards in an auction.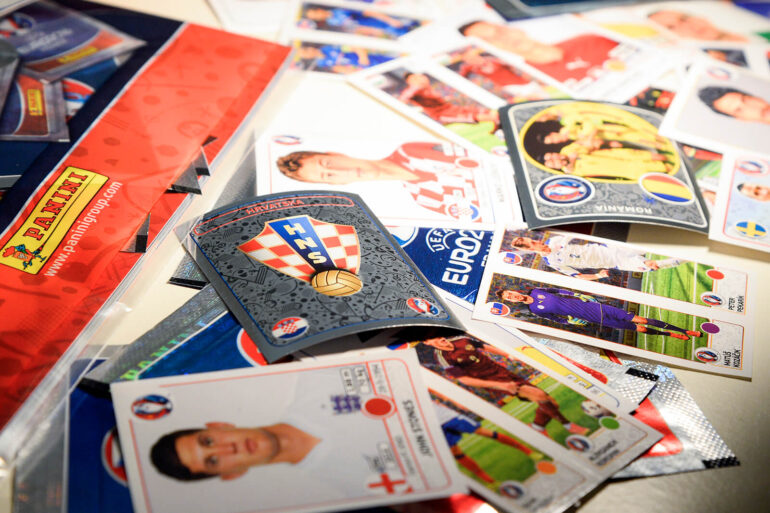 End note
Collecting sports cards is an exciting way for collectors to add unique pieces to their collections and include a part of history in their homes. Getting a hold of valuable cards is the best way to ensure a collection that stands out. But determining these cards can be challenging.
Hence, it becomes necessary for collectors to pay attention to a few factors that will allow them to identify valuable collectibles during different auctions. By taking these factors into consideration, it will become convenient for collectors to ensure they have a winning chance to own high-value cards and build their dream collection in no time.