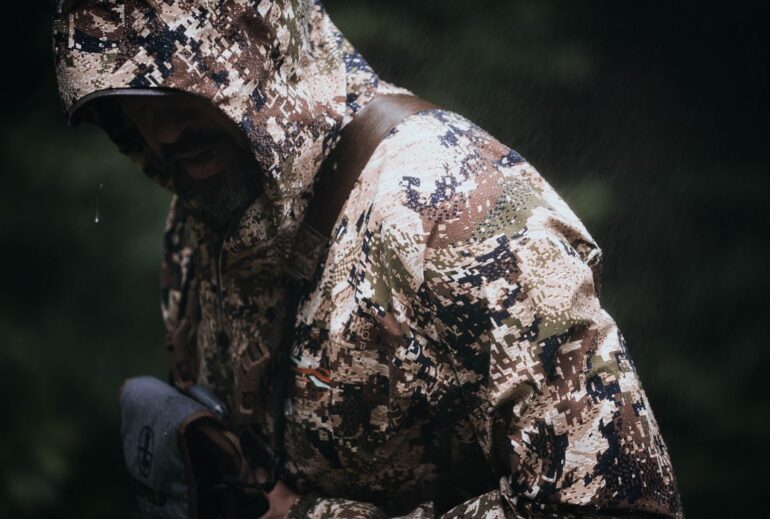 Hunting in colder climates can be a challenging task for the unprepared. When the temperatures dip below freezing, staying warm may seem like an insurmountable task. But don't let this deter you from pursuing your hunting goals: by following our simple guide, you'll be able to enjoy all that winter has to offer safely and comfortably. So grab your coat and hat: here is your 2023 guide on how to keep warm when you go hunting!
Choosing the Right Clothing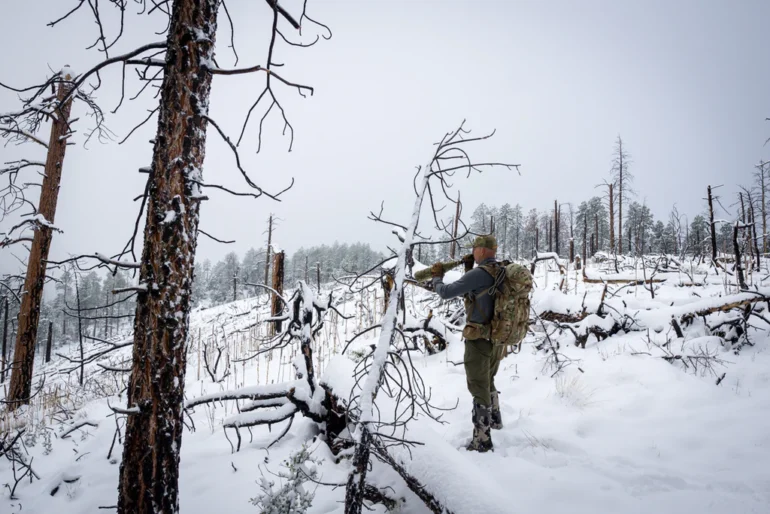 When you are going hunting, it is important to make sure you are wearing the right clothing so that you are warm and comfortable. The right clothing will also help to protect your skin from the elements and any other dangers that may be out in the open. In order to make sure you have the best time while hunting, consider these tips when choosing what to wear:
Layering
Layering is key for keeping warm outdoors, so make sure you have several thinner layers that can be added or taken off as necessary. This includes tops such as long-sleeved T-shirts, thermal shirts and vests, sweaters, wool base layers, insulated jackets, and coats. Bulky items will provide more insulation for colder days.
Boots
Waterproof boots with insulation inside help trap heat in your feet and protect them from water and cold ground temperatures. Make sure your boots fit well so they don't rub too much against your feet but still allow some movement.
Trousers
Trousers should keep your body warm as well as be able to move with ease while engaging in activities like hunting or fishing. Invest in a good pair of waterproof trousers with insulated liners; long ones might be better if there's a lot of mud around where you plan on going hunting.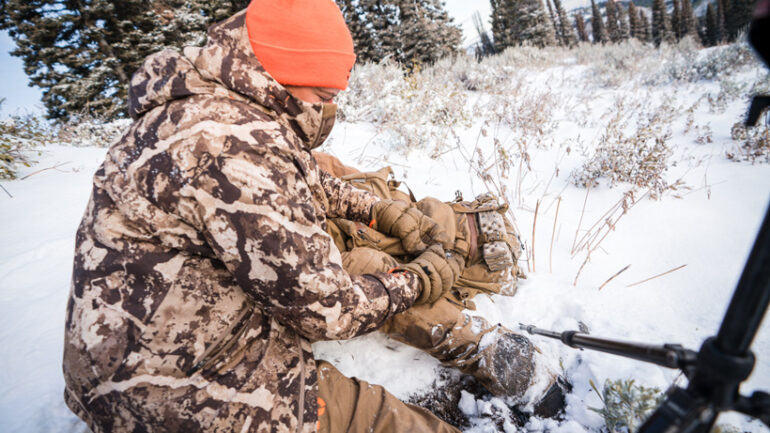 Hat & Scarf
A good hat can help keep some of your body heat inside instead of escaping it into the environment; a knitted hat or hood really helps too! Also, don't forget a scarf – it can add an extra layer of warmth around your neck if needed!
Accessories
Gloves help hold heat within the hands without compromising mobility when gripping items such as guns or fishing rods; make sure they fit snugly for optimal warmth but not too tight that they hinder movement. Also, consider adding thermal socks for extra warmth in colder weeks!
One way to keep warm is to wear an electric heating vest. This vest uses battery-powered heated coils to generate heat. You can adjust the amount of heat the vest produces, so you can stay comfortable even in extremely cold conditions.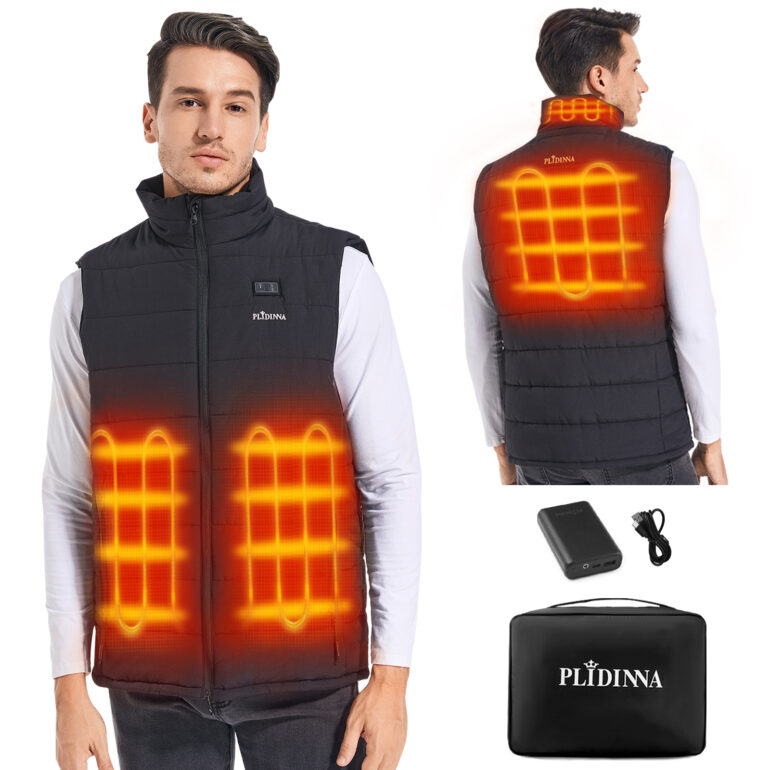 The heating elements in the vest are positioned over your core body areas, so you stay warm even if your extremities are exposed to the cold. The vest is also lightweight and doesn't impede your movement, so you can still hunt effectively even while wearing it. Electric heating vests are a great way to stay warm and comfortable while hunting in cold conditions.
Staying Dry in Wet Weather
It is important to keep yourself as dry and warm as possible. If you don't, the dampness can quickly seep into your clothing and sap your energy, leaving you vulnerable to sickness port exposure. To prevent this from happening, consider investing in a few essential pieces of hunting gear that will keep you dry no matter what the weather throws at you.
First and foremost is a waterproof outerwear layer such as a rain suit, rubberized or plastic-coated coat or parka, or a waterproof misty fabric layer. This should be lightweight, breathable, and provide adequate insulation for the conditions as well as additional layers of protection from rain, snow, wind and even biting insects.
Other items that should join your wet weather arsenal include an insulated pair of boots with strong grip soles to prevent slipping on the slick ground; gaiters or hunting bibs that reach up over your boot cuffs to seal out snow and moisture; gloves designed for cold conditions; neck gaiters; hats with brim flaps and insulating liners; in lieu of a stocking cap if needed.
Finally, make sure you always carry emergency supplies with you when in remote areas so that if something unexpected happens while out hunting they can help minimize any unforeseen risks associated with being outdoors in bad weather such as exposure to extreme temperatures or inclement conditions.
Keeping Feet and Hands Warm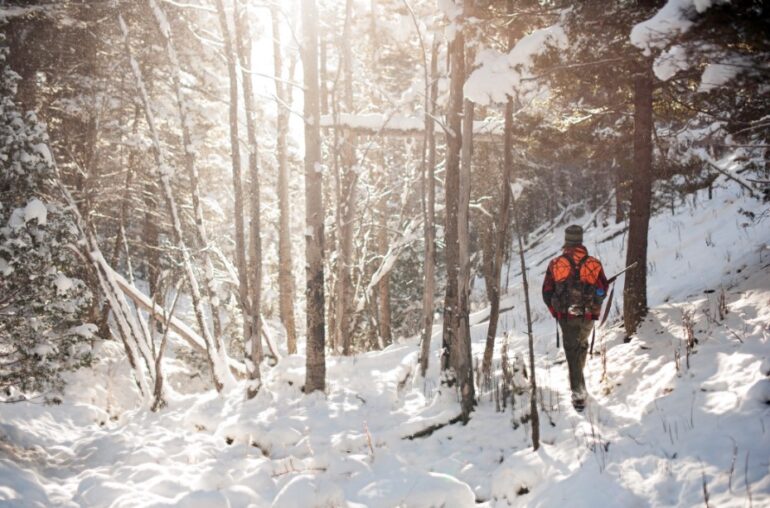 One of the most important things to remember when you go in the wild, particularly in cold weather, is to keep your feet and hands warm. Cold temperatures sap the body of heat, and extremities like your toes, fingers, and ears are highly sensitive to the cold. There are several ways that you can protect yourself against losing too much warmth in frigid conditions.
Layering is the best way to stay warm because it allows for air pockets of insulation that trap heat and shield against wind chill. Always start with a base layer of wool or synthetic fabric close fitting to your skin — this retains moisture from sweat as well as locks in body heat.
Packing the Right Equipment
When you know you will be out in the elements, it's important to have the right equipment on hand in order to stay warm. This can include layering up with sweaters and jackets designed specifically for outdoor activities. A good moisture-wicking fabric is best for active pursuits as it keeps sweat at bay, but your base layers should still provide insulation that locks in heat to keep you warm for longer periods of time. It's also important to make sure that your head and hands are protected from the cold, as losses of body heat can occur quickly from those areas.
Lastly, having a windproof and waterproof material on your outer layer will help protect you from the elements and add extra warmth. Unpredictable weather means unexpected slips of rain or colder temperatures – so packing another mid-layer of fleece or down ensures that you stay toasty even when temperatures dip unexpectedly.