The past few years have witnessed a significant shift in the way we work, with remote work becoming increasingly prevalent. This shift has been accelerated by global events such as the COVID-19 pandemic, which forced organizations to rapidly adapt to remote work arrangements.
While remote work offers numerous benefits, it also presents unique challenges for IT support teams. In this blog post, we will explore the key challenges faced by IT support in supporting a remote workforce and discuss effective solutions to overcome them.
Challenge 1: Ensuring Secure Access to Company Resources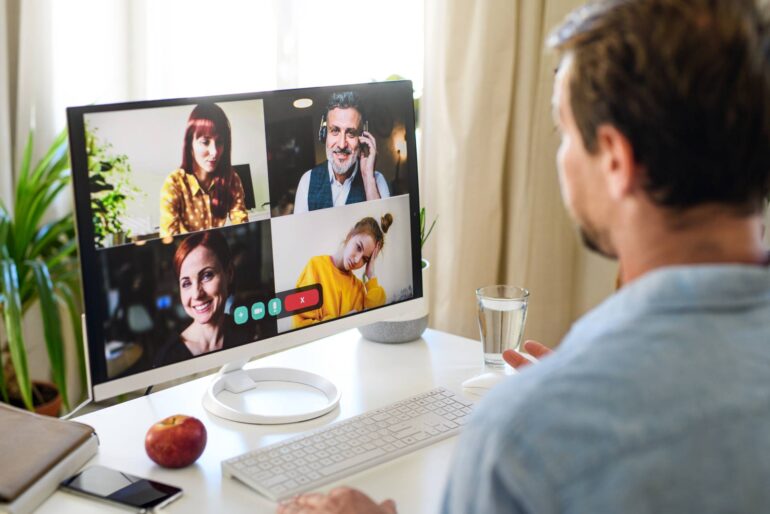 One of the primary concerns for IT support when enabling remote work is ensuring secure access to company resources. With employees working from various locations and using different networks, the risk of unauthorized access and data breaches increases. To mitigate this challenge, organizations should implement Virtual Private Networks (VPNs) and multi-factor authentication (MFA).
VPNs establish an encrypted connection between the remote device and the company's network, safeguarding data transmission. MFA adds an extra layer of security by requiring users to provide multiple forms of authentication, such as passwords and biometrics.
Solution 1: Implementing Vpns and Multi-Factor Authentication for Remote Access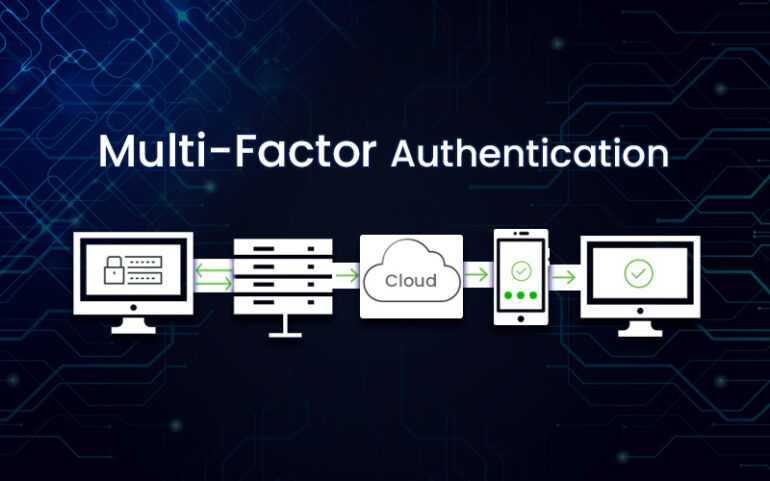 By implementing VPNs and MFA, organizations can create a secure tunnel for remote access to company resources. VPNs encrypt the data transmitted between the faraway device and the corporate network, protecting sensitive information from prying eyes. Additionally, MFA adds an extra barrier against unauthorized access, ensuring that only authorized individuals can gain entry.
IT support teams play a crucial role in implementing and managing these security measures, educating employees on their proper usage, and promptly addressing any issues or vulnerabilities that may arise. This not only safeguards sensitive data but also ensures uninterrupted workflow, ultimately enhancing the value and satisfaction derived from the organization's monthly IT services.
Challenge 2: Managing Hardware and Software Compatibility Across Various Devices
With a remote crew, organizations must contend with a wide array of devices, operating systems, and software configurations. Ensuring compatibility across this diverse landscape poses a significant challenge for IT support. Different devices may require a specific hardware or software dependencies, which can lead to compatibility issues and hinder productivity.
Addressing these challenges requires IT assets to develop a comprehensive understanding of the devices used by employees and implement strategies to manage compatibility effectively.
Solution 2: Providing Remote Troubleshooting and Virtual Desktop Infrastructure (Vdi) Solutions

To tackle compatibility challenges, IT support teams can offer remote troubleshooting assistance to employees. By leveraging distant access tools, help personnel can diagnose and resolve hardware and software issues without being physically present. Additionally, implementing Virtual Desktop Infrastructure (VDI) solutions can provide a standardized environment accessible from any device. VDI allows employees to online access a virtual desktop with all the necessary applications and configurations, reducing compatibility concerns and streamlining approval processes.
Challenge 3: Addressing Connectivity Issues and Network Stability
Remote work heavily relies on stable and reliable internet connections. However, employees may face connectivity issues due to factors beyond their control, such as grid outages or bandwidth limitations. Such disruptions can hamper productivity and frustrate employees. IT assets must be equipped to address these challenges promptly and efficiently to minimize downtime and ensure a smooth online job experience for employees.
Solution 3: Offering Remote Network Monitoring and Troubleshooting Tools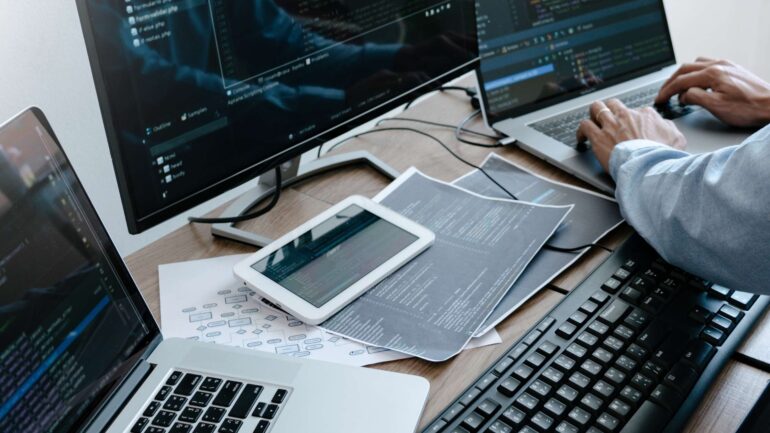 To overcome connectivity challenges, IT aid teams can employ network monitoring tools. These tools enable real-time monitoring of grid performance, allowing help personnel to identify and troubleshoot connectivity issues proactively.
Remote Network Monitoring Tools
Remote network monitoring tools provide IT asset teams with valuable insights into the performance and health of the web infrastructure. These tools continuously monitor network devices, bandwidth utilization, and latency, among other metrics. By collecting and analyzing this data, IT aid can identify potential bottlenecks, security vulnerabilities, or performance issues that may impact remote employees.
Proactive Issue Detection and Resolution
With remote grid monitoring tools in place, IT help teams can detect issues early on, even before employees are aware of them. They can set up alerts and notifications to promptly respond to web outages, bandwidth limitations, or other connectivity problems. By taking a proactive approach, IT support can minimize downtime and mitigate the impact on distant staffers' productivity.
Troubleshooting Tools
In addition to monitoring, IT support can leverage faraway troubleshooting tools to diagnose and resolve network-related problems. These tools allow support personnel to online access grid devices, perform diagnostics, and apply necessary fixes. By having access to these troubleshooting tools, IT support can resolve connectivity issues efficiently without requiring employees to be physically present.
Enhancing Network Stability and Performance
Remote grid monitoring and troubleshooting tools contribute to improving grid stability and performance. By analyzing grid data and identifying potential issues, IT support can implement necessary adjustments and optimizations to enhance web performance for employees. This proactive approach minimizes disruptions, reduces latency, and ensures a smoother outlying job experience.
Challenge 4: Supporting Remote Collaboration and Communication Tools Effectively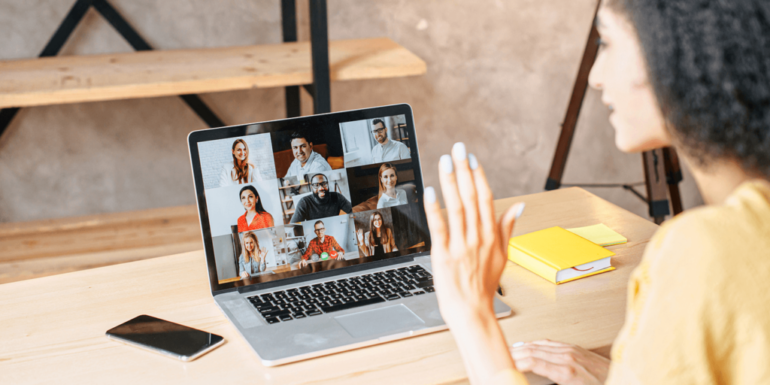 Collaboration and communication are vital for distant teams to collaborate effectively and maintain productivity. However, supporting and troubleshooting online collaboration and communication tools pose unique challenges for IT support teams. Issues such as software compatibility, user training, and technical difficulties can hinder seamless communication and collaboration among online employees.
Solution 4: Training and Providing Technical Assistance for Remote Collaboration Platforms
To address the challenges of collaboration and communication, IT support teams can play a crucial role in training employees on the effective use of online collaboration tools. This includes conducting training sessions, creating user guides, and offering technical assistance when needed.
By providing comprehensive training and ongoing help, IT support ensures that employees are equipped with the necessary skills to navigate online collaboration platforms and troubleshoot common issues. Additionally, proactive monitoring and prompt resolution of technical difficulties can minimize disruptions and enable efficient communication and collaboration for online teams.
Conclusion: The Evolving Role of It Support in Enabling Remote Work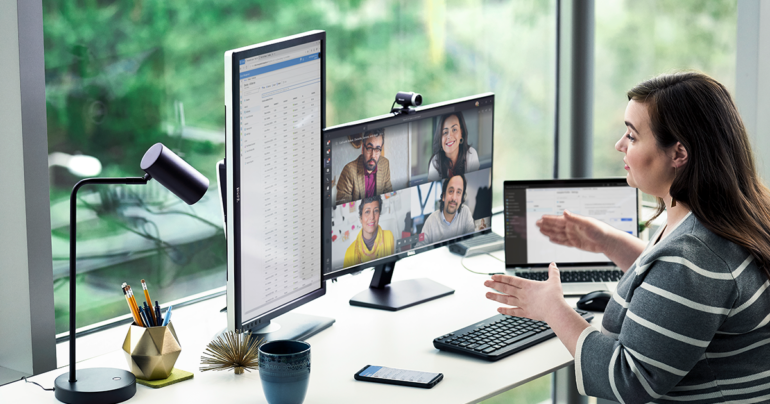 As remote work becomes increasingly prevalent, the role of IT support in facilitating and maintaining a productive outlying crew is more critical than ever. The challenges discussed in this blog post, including secure access, hardware and software compatibility, connectivity issues, and remote collaboration support, highlight the diverse responsibilities faced by IT support teams in supporting a faraway crew.
To overcome these challenges, IT support teams must adopt proactive and innovative solutions. Implementing VPNs and multi-factor authentication ensures secure access to company resources, while remote troubleshooting and VDI solutions address hardware and software compatibility concerns. Distant web monitoring tools help tackle connectivity issues, and providing training and technical assistance ensures the effective utilization of faraway collaboration tools.