Everyone would like to make sure that the air in their home is clean and free of allergens, dust, and viruses, but also in our four walls the conditions are not good enough for our health. For this reason, special devices are appearing in some homes to clean the air. How do air purifiers work and are they really effective?
Air purifier for improved health and comfort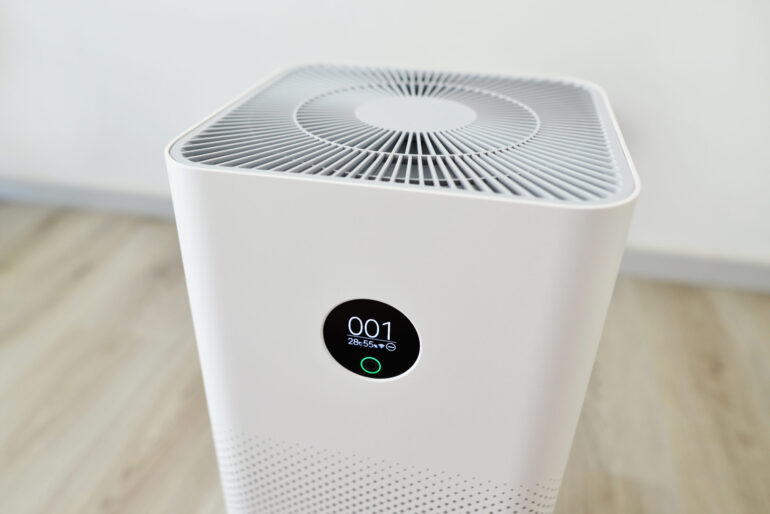 Did you know that during the day you take up to 900 breaths per hour? That's a lot, such work of our body allows you to force as much as 7.5 liters of air into your lungs per minute. So, throughout the day, 10,000 liters of air enter them, which is not always clean and fresh, even if we spent the whole day at home. The air is not free of dust and other pollutants. We don't have to go outside to experience an unpleasant phenomenon for us. We ventilate our apartments, but we also use them in such a way that dust floats in them, allergens appear, and dust from outside penetrates. However, we can more easily control the state of the air in the room, for which special devices are designed, including an air purifier. The principle of this equipment is based on filtration, harmful substances to human health are removed from the air. Despite this, many homes are still affected by the so-called sick building syndrome. As a result, the air quality in the apartment is worse than outside.
How do air purifiers work, what can they protect us from? Certainly, it is the ubiquitous smog, which, especially during the heating season, has an intensified character and there is definitely more of it. It is difficult to avoid its penetration into the interior of the building. Purifiers also remove allergens, dust, and volatile organic compounds from the air.
Read the article – Winix HR900 Review: Ultimate Pet Air Purifier.
The principle of operation of the air purifier
Household air purifiers are used not only in residential buildings. They appear in offices, stores, shopping malls, hotels, restaurants, and public facilities. They are characterized by quiet operation, high efficiency in removing pollutants, dust, allergens, and dust mites, and increasingly also by modern design, so they do not negatively affect the visual aspects of the interior. The operation of the air purifier is based on the removal of dust particles, dust mites, microorganisms, bacteria, and viruses, but also cigarette smoke, smog, allergens, odor, and mechanical impurities. Very important for the effectiveness of this device are the filters used in it.
Air purifiers have built-in fans that are responsible for air circulation. It thus makes its way inside the device, where it is filtered in the next stage. Some air purifiers also have additional functions, and the principle of the air purifier is not limited to cleaning, but also humidification and ionization. Once the pollutants have been removed, clean air is blown into the room.
How do air purifiers work for allergy sufferers?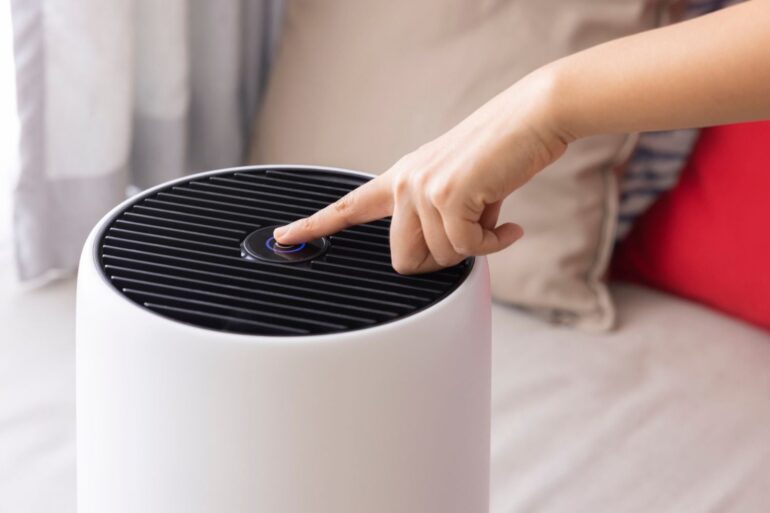 Such devices are especially useful in homes where allergy sufferers live. They are very sensitive to all sorts of dust, mites, dust, and bacteria that irritate their mucous membranes, as well as their skin. This makes them uncomfortable in their four walls. An allergy is an abnormal reaction of the immune system to an allergenic agent. This leads to, among other things, itchy and irritated skin, conjunctivitis, coughing, asthma, runny nose, and a weakened body. The action of the air purifier means that we can avoid all these unpleasant ailments. We will not get rid of allergies, but we will reduce the risk of adverse reactions in our bodies. For this purpose, it is necessary to choose an air purifier that filters even the smallest particles, helping to get rid of not only smog and dust, but also dust mites and microorganisms. In this case, a device with a HEPA filter, which removes pollutants very precisely, works best. If the device is to stand in a children's room, it is worth checking the volume of its operation.
Operation of air purifier with humidifier
And how do air purifiers with a humidifier, one of the more interesting solutions available on the market, work? They come in handy, especially during the heating season, when the air in the room can not only be saturated with dust and allergens but also be severely dry. Low humidity levels cause dryness of the mucous membranes, as well as causing irritation on the skin. Some people even have trouble breathing and sleeping during this period. A good choice in such cases will be an air purifier supplemented with a humidifier. Among other things, we can distinguish a steam humidifier, which produces steam by boiling water. More often, however, in purifiers, you will find ultrasonic humidifiers that use ultrasound to break up water. There are also evaporative purifiers, which evaporate water from a corresponding humidifying cartridge that rotates in water.
Do air purifiers really work? Types of filters and their functions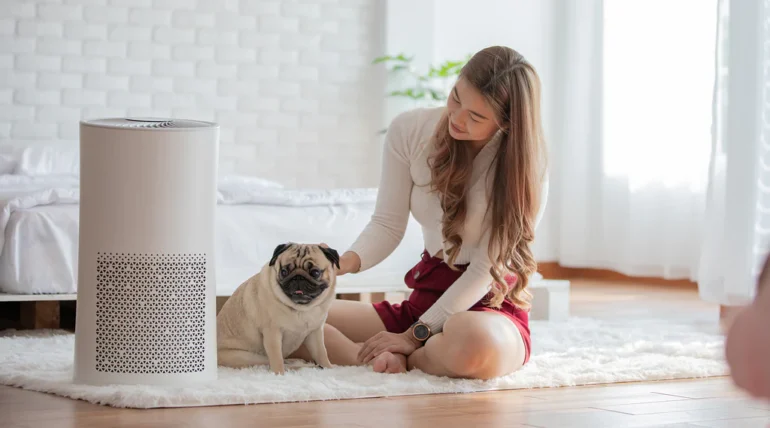 Many times we wonder whether air purifiers really work. Their effectiveness depends, among other things, on the type of filters used. The pre-filter is responsible for trapping larger particles, such as dust and pet hair. It requires regular cleaning, every 1-2 weeks. The carbon filter absorbs unpleasant odors, such as cigarette smoke. It is worth having a purifier equipped with it if a smoker lives in the house. The most harmful PM 2.5 dust is removed by the HEPA filter. There are several classes of it, but the best is the HEPA E13 filter, which retains up to 99.97% of 0.3-micrometer particles. There are also water filters, i.e. evaporation mats that actually allow water evaporation. In addition, anionic ionizers appear in modern devices. These are capable of retaining particles of less than 0.1 microns.
The operation of an air purifier is based on filtration. Therefore, the filters used in it are of the greatest importance for its efficiency and effectiveness. It is worth noting whether there is a carbon filter and a HEPA filter, if you want to clean the air of the smallest and at the same time most harmful particles.