Running a business smooth and efficiently is far more challenging than starting it. There is a need to bring in opportunities in the market to help find customers, introduce the products, and then increase the business to reach more people. These steps can be complex, and concentrating on one part of the process could lead to losing the overall balance.  However, small to big-scale businesses no longer have to be concerned as they can depend on technology to meet all requirements successfully. Many services are available these days, providing a 24/7 IT department to assist you with any doubts or problems you face while using these IT solutions to improve your business.  With the help of technology and IT solutions, customer service and experience can be improved, and your business can be transformed. Read further to understand more about how to use IT solutions to grow your company or organization and make it better than before.
Using IT Solutions To Grow Your Business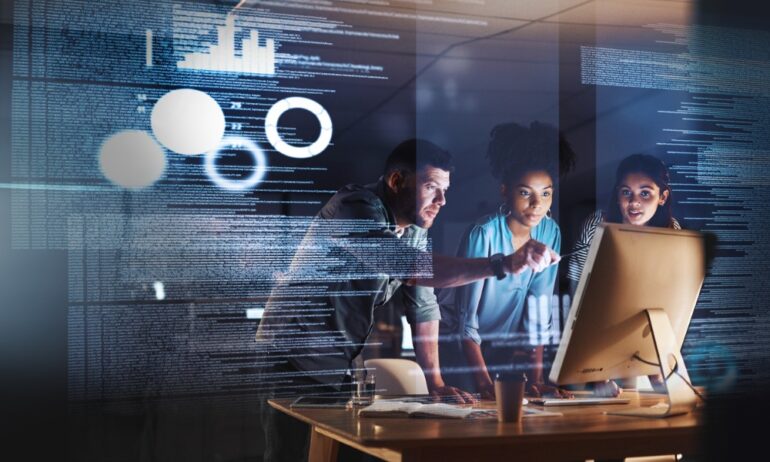 One of the main aims of businesses is to grow continuously. The growth is not limited and keeps on making the business bigger and bigger. In every step of the business, there should be properly made plans and strategies to reach growth and more customers. But how to achieve it all effectively?  Here is where technology plays an essential role in your business. The business industry today needs growth, and digital transformation is one of the solutions for it. Below are a few tips for using IT solutions to grow your company further for better results.
Cloud Computing For A Better Management
Cloud computing offers services that can make the tasks in a company easier to handle and organize. Migrating to the cloud is a long-term benefit and helps complete and manage processes better.  These days, many companies have started using the cloud due to its advantages, like efficiency in operations and improved cyber security across all the departments of a company. Further, ensure to get a cloud provider that can do customized services depending on the individual needs of your company.  It is best to have a team from a department that can help migrate all the tasks to the cloud to make it available at all times for different services. Once the migration process is completed, all the benefits offered by the cloud will be available. This is an excellent way to include an IT solution to improve your current business state and grow it for the longer term.
VoIP To Improve Team Communication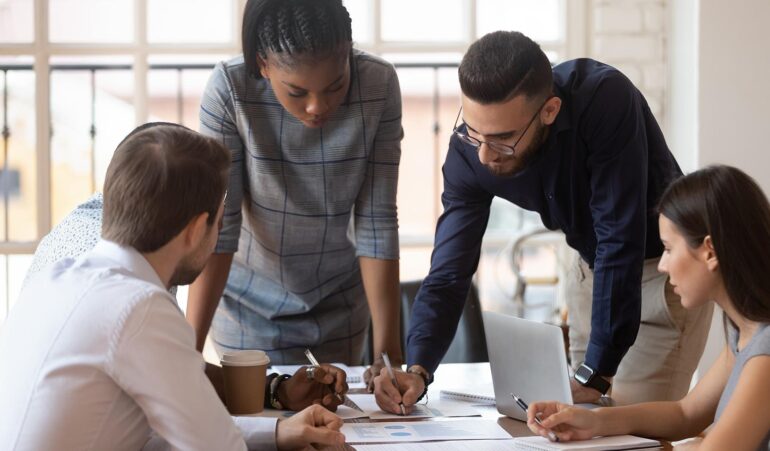 For a company to become successful, there should be proper and better communication between the employer and the employees across all departments. This is another long-term solution for growing a business.  Communication within and with other departments should be balanced and improved at the same level to get better results for every step taken by the company head and the team. Technology is a great tool for productive and effective communication to use and add to business processes.  Voice over Internet Protocol (VoIP) helps in achieving this. The entire company can access this digital-based call system. VoIP is a cloud-based solution. Regular meetings and schedules can be hard to keep track of.  However, with VoIP, the company can schedule and forward calls, do video conferencing, use virtual assistants, and many other features available within this technology. It also makes international calls affordable. With this solution, you can manage all the teams in a better way and improve the sales and growth of the company.
Using Big Data For The Regular Tasks
The trends in the business industry keep on changing over time. With big data, not only can your business improve, but all the tasks and teams within the company can be managed within less time and in a productive way. This technology helps reduce the time taken to complete usual tasks.  Data analytics helps understand your business's current state, and you can improve it depending on the report offered by this technology. Big data analytics also help understand your customer's needs, how to improve sales, and the requirements to meet complete customer satisfaction.  With the right amount of data, the methods used in the business can be more effective and easy, making it a better place for both employers and employees.
Productivity For Your Business Through Technology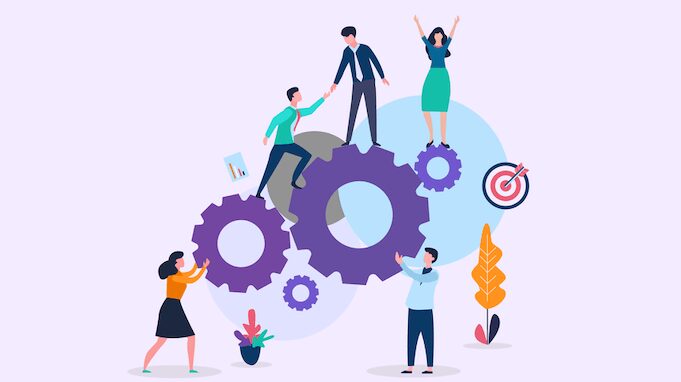 For your company's or business's success, getting the latest and advanced technology tools is an excellent option. The entire business running process is hard to manage most of the time and can be repetitive. With IT solutions, you can save both money and time that might be needed for other requirements for the growth of your business.  This change can be especially seen in the admin department, which handles the overall tasks. However, with these IT solutions, the tasks can be completed quickly, saving unnecessary costs for every process.  The company's team can use this time to improve the business's current conditions or any other department that needs improvement and an update. As a result, all the usual work will be automatically completed using the technology, making it a more relaxed and friendly working atmosphere for the employees.  This will further make the employees work with determination keeping in mind that the growth of the business is essential. There are many more IT solutions available for improving your business. By adding them to your daily tasks, you are seeing the growth of your business and the overall improvement for the future with more loyal customers.
Conclusion
New technology has been introduced daily, and humans use it for everyday needs. This technology makes life easier and more productive than before. This is the same for the business industry. As a result, businesses are seeing an increase in the need for their presence in the digital world.  Efficient task management and planning are needed for a company to have a better result, which can be easily achieved through various IT solutions. Therefore, use these IT solutions in your business and continue to grow them for further improvement and sales. After all, planning for a better tomorrow is always important for a successful business.