DUI, which stands for Driving Under the Influence, is a serious offense that involves operating a vehicle while impaired by drugs and alcohol. This introductory guide explores the basics of DUI, including its definition and the potential consequences one may face.
From legal penalties to the impact on personal and professional life, understanding the potential consequences of a DUI is essential for making informed decisions and taking responsible actions on the road. You can seek the help of DUI lawyer like Trey Porter Law.
What is DUI?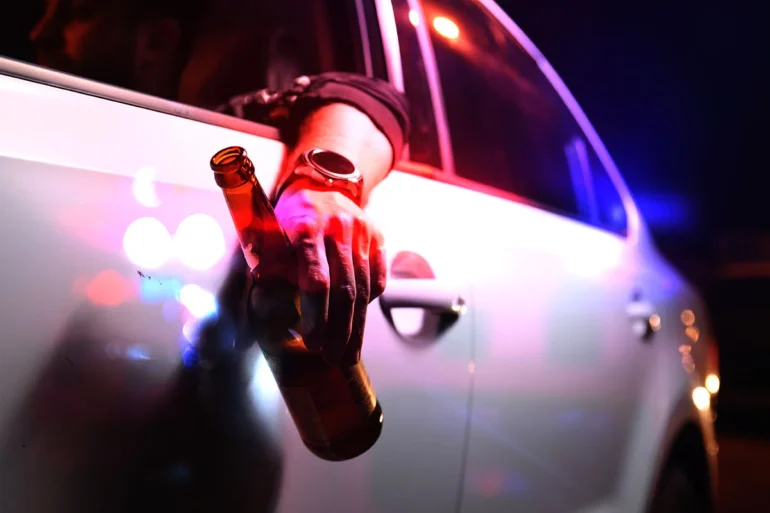 DUI, which stands for Driving Under the Influence, refers to the illegal act of operating a vehicle while impaired by drugs and alcohol. It is a serious offense as it poses significant risks to the passengers, driver, and others on the road. When a person's ability to drive is impaired by prescription medications, illegal drugs, alcohol, or even certain over-the-counter substances, their reaction time, coordination, judgment, and overall driving skills are negatively affected.
Law enforcement agencies employ various methods to detect DUI cases, such as Breathalyzers and roadside sobriety tests measuring blood alcohol concentration (BAC). In most jurisdictions, the legal BAC limit for operating a vehicle is set at 0.08%. Still, it can be even lower for certain individuals, such as commercial drivers or those under the legal drinking age.
DUI offenses carry severe consequences, including probation, mandatory alcohol education or treatment programs, license suspension or revocation, fines, probation, and even imprisonment, especially in cases involving accidents, injuries, or fatalities. The penalties can vary depending on the jurisdiction and prior DUI convictions.
To prevent DUI incidents, it is important always to designate a sober driver, use public transportation, or rely on ride-sharing services when under the influence. Additionally, educating oneself about the effects of alcohol and drugs on driving abilities can help promote responsible decision-making and ensure the safety of oneself and others on the road.
The Consequences Of A DUI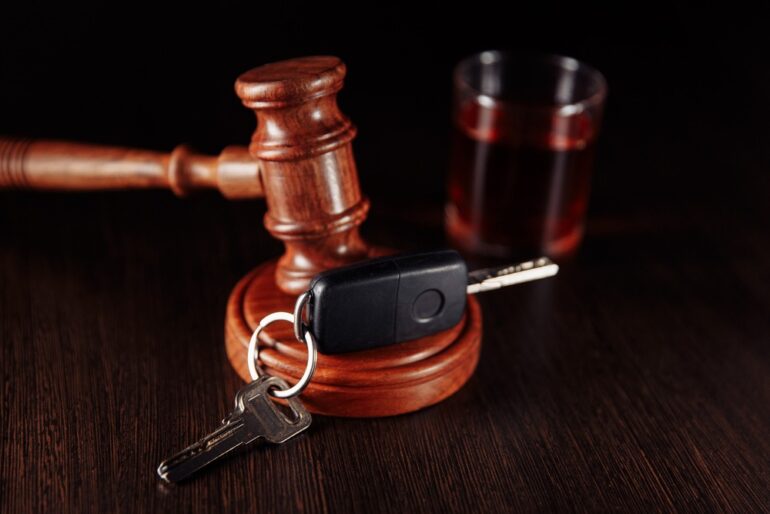 The consequences of a DUI can be severe and can include the following
Financial penalties
DUI convictions often result in hefty fees and fines that can add up quickly. These penalties can vary by state and by the number of prior convictions.
Driver's license suspension or revocation
DUI convictions can lead to a suspension or revocation of your driver's license, which can make it difficult to get to school, work, or other important activities.
Mandatory alcohol education or treatment programs
If convicted of a DUI, you may be required to attend alcohol education or treatment programs to address any issues with substance abuse or alcohol.
Probation
Probation is a common consequence of a DUI conviction. During this time, you will be required to follow specific rules and meet regularly with a probation officer.
Jail time
In some cases, a DUI conviction can result in jail time, especially if aggravating factors include a high BAC, injuries to others, and prior convictions.
Impact on personal and professional life
A DUI conviction can have long-lasting consequences on your professional and personal life. It can impact your employment prospects, reputation, and even your auto insurance rates.
What Happens When You Get Arrested Due To A DUI Case?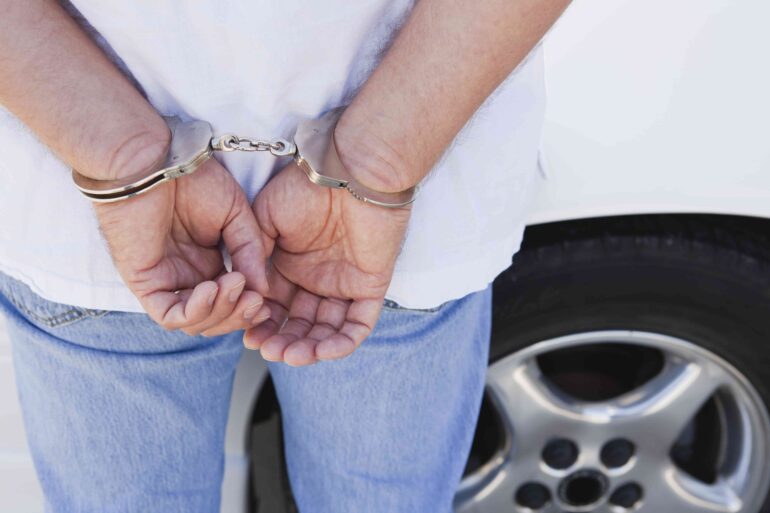 When you get arrested for a DUI case, several things can happen:
Arrest and booking
Law enforcement will take you into custody and be brought to the police station or jail for processing.
Chemical testing
The police may conduct a chemical test, such as a blood test or breathalyzer, to measure your blood alcohol concentration (BAC) or check for the presence of drugs in your system.
License suspension
Your driver's license may be immediately suspended by the arresting officer or through a separate administrative process. This can happen even before your case goes to court.
Criminal charges
You will face criminal charges related to DUI, which may vary depending on the jurisdiction and the specific circumstances of your case.
Court appearances
You will be required to appear in court to address the DUI charges. This typically involves an arraignment, where you enter a plea, and subsequent court hearings.
Possible penalties
If convicted, you may face penalties such as ignition interlock device installation, community service, mandatory alcohol treatment programs or education, probation, fines, or even jail time. The severity of the penalties can vary based on factors like BAC level, prior convictions, and any harm caused.
Legal process and defense
It's crucial to seek legal representation to understand the charges against you, explore possible defenses, and navigate the legal process effectively.
Impact on your life
A DUI arrest can have significant consequences, including tarnished reputation, employment difficulties, and higher insurance rates. It's important to take it seriously and address the legal issues promptly.
How Can A DUI Lawyer Help In My Case?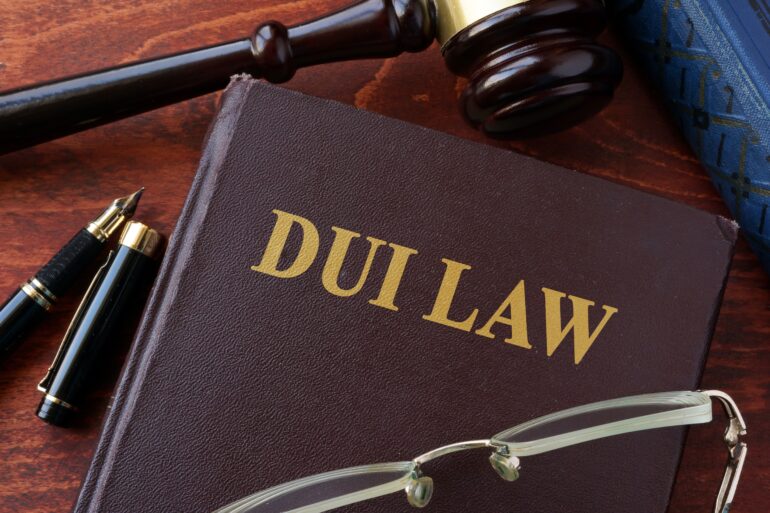 A DUI lawyer can help in your case in several ways:
Legal expertise
A DUI lawyer has specialized knowledge and experience in handling DUI cases. They understand the intricacies of DUI laws, legal procedures, and defenses.
Case Evaluation
A DUI lawyer will carefully review the details of your case, including test results, police reports, and evidence. They can identify any inconsistencies or weaknesses that can be used in your defense.
Defense strategy
Based on the specific circumstances of your case, a DUI lawyer will develop a tailored defense strategy. They may challenge the traffic stop's legality, blood test results accuracy, or breathalyzer or other aspects of the prosecution's case.
Negotiation and plea bargain
If appropriate, a DUI lawyer can negotiate with the prosecution for a plea bargain, which may lead to reduced penalties or charges.
Court representation
A DUI lawyer will represent you in court proceedings, including pre-trial hearings, arraignments, and trial if necessary. They will advocate for your rights, cross-examine witnesses, and present your defense.
Knowledge of alternative options
A DUI lawyer can explore alternative sentencing options, such as rehabilitation or diversion programs, that may help mitigate the consequences of a DUI conviction.
Minimizing penalties
If you are convicted, a DUI lawyer can work to minimize the penalties you may face, such as jail time, license suspension, or fines.
Guidance and support
Throughout the legal process, a DUI lawyer can provide reassurance, support, and guidance, helping you make informed decisions and navigate the complexities of your case.
Conclusion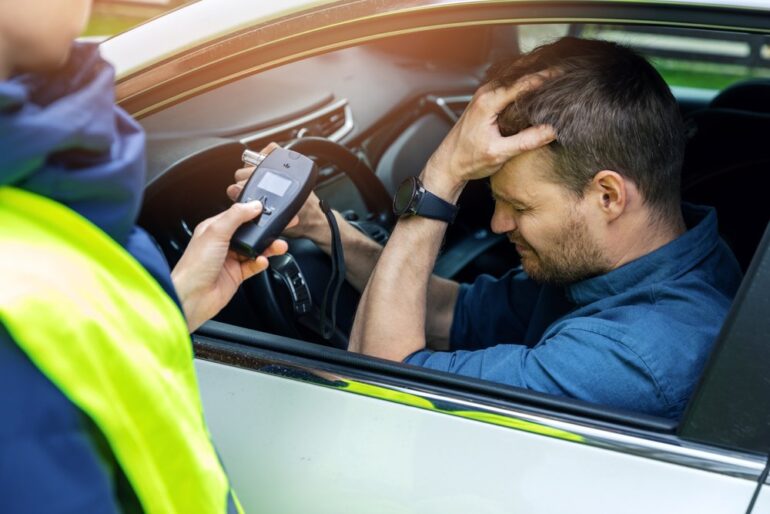 DUI is a significant offense with far-reaching consequences. Understanding its basics and potential repercussions is crucial for promoting safe driving practices and avoiding the legal, personal, and financial hardships associated with a DUI conviction.