Growing Space Runtz seeds can be a rewarding endeavor for those who appreciate the strain's potent effects, captivating flavors, and balanced qualities. When cultivating Space Runtz, it's important to provide the right environment, care, and attention to detail to ensure a successful and bountiful harvest.
Here's what it's like to grow Space Runtz weed seeds in 500 words.
Climate and Environment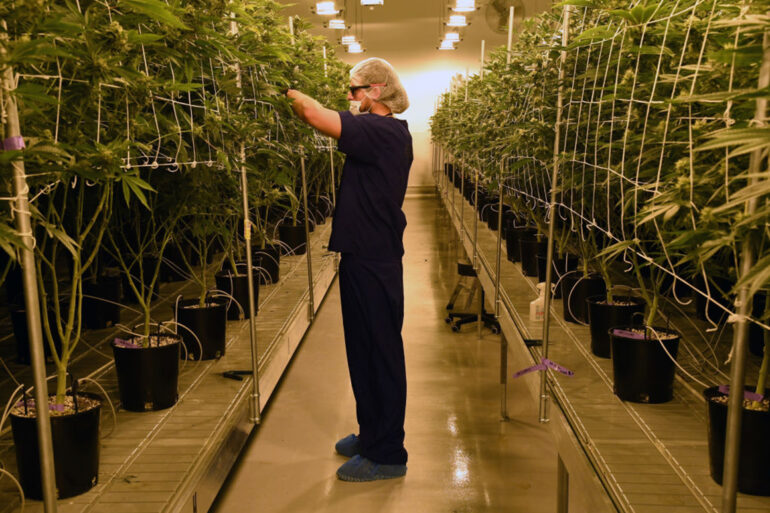 Space Runtz cannabis plants thrive in a controlled indoor environment, where you can carefully regulate temperature, humidity, and light cycles. However, some experienced growers have also achieved success with outdoor cultivation in a Mediterranean-like climate, where they can benefit from plenty of sunshine and mild temperatures.
Soil and Nutrients
To cultivate healthy Space Runtz plants, it's crucial to start with a well-balanced and nutrient-rich soil or a high-quality potting mix. Ensure good drainage to prevent waterlogging and consider using organic soil amendments to provide essential nutrients.
Throughout the plant's life cycle, feed it with a suitable nutrient regimen, paying attention to the varying requirements during the vegetative and flowering stages.
Germination and Planting
Begin the growing process by germinating Space Runtz seeds in a controlled and warm environment. Once the seeds have developed taproots, transfer them into small pots with well-draining soil. Plant the seeds at a shallow depth to allow for easy emergence.
Maintain consistent moisture, warmth, and protection from pests to encourage healthy seedling growth.
Lighting and Training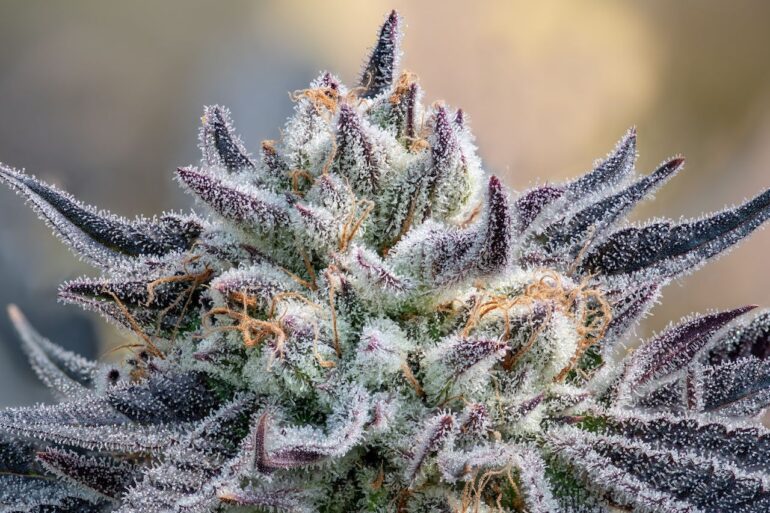 Space Runtz plants require a well-regulated lighting system. Many indoor growers opt for high-quality LED or HID grow lights to mimic natural sunlight. During the vegetative stage, maintain a light cycle of 18 hours on and 6 hours off to promote healthy growth.
As the plants transition into the flowering phase, adjust the light cycle to 12 hours of light and 12 hours of darkness to stimulate bud development.
Training techniques, such as topping, low-stress training, or super cropping, can help manage the plant's height, enhance light penetration, and encourage the growth of multiple bud sites, ultimately leading to a more bountiful yield.
Pruning and Maintenance
Regular pruning and maintenance are essential to keep Space Runtz plants healthy. Remove excess fan leaves that block light from reaching the lower parts of the plant. Pruning can also help improve airflow and reduce the risk of mold and mildew. Additionally, monitor the plants for any signs of pests or disease and take immediate action to address these issues.
Harvesting and Drying
Space Runtz plants typically have a flowering period of 8 to 9 weeks. It's crucial to monitor the trichomes to determine the optimal time for harvest. When the trichomes appear cloudy with a few amber ones, it's time to harvest.
Trim the plants carefully, remove fan leaves, and hang them upside down in a dark, well-ventilated room with moderate humidity. Proper drying and curing techniques are vital to preserve the strain's flavors, potency, and overall quality.
Pest and Disease Control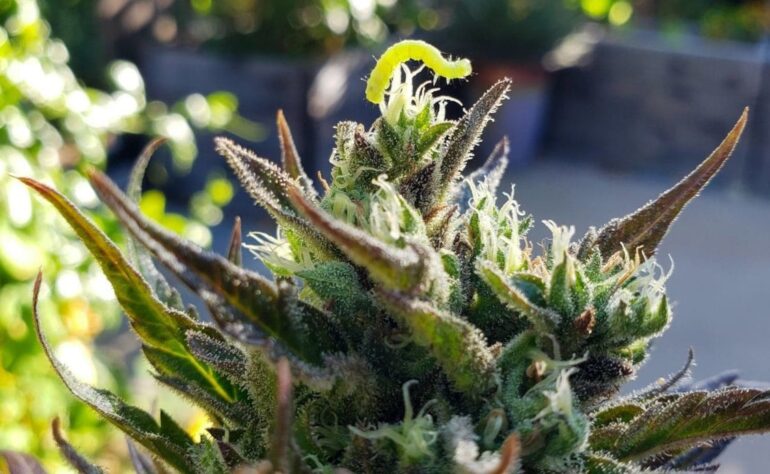 Vigilance in pest and disease control is essential when growing Space Runtz. Regularly inspect the plants for signs of common cannabis pests like spider mites, aphids, or whiteflies. Organic pest control methods, such as neem oil or beneficial insects, can be employed to protect the plants without compromising their quality or safety.
In conclusion, growing Space Runtz cannabis seeds is a fulfilling experience that requires dedication, knowledge, and attention to detail. By providing the right conditions, nutrients, and care throughout the growth cycle, cultivators can yield potent, flavorful, and visually appealing Space Runtz buds that will be highly valued by both recreational and medicinal users.
However, remember that individual experiences and yields can vary based on factors like genetics, cultivation methods, and environmental conditions, so it's important to adapt your approach as needed and remain patient throughout the growing process.