Gamification refers to the integration of game-like elements and principles into non-gaming environments to enhance user engagement, motivation, and satisfaction. It employs mechanisms like points, badges, challenges, and leaderboards to foster competition, collaboration, and a sense of achievement.
In the highly competitive landscape of online casinos, user engagement, and retention stand as critical success factors. Engaged users contribute to a thriving community, higher revenue streams, and brand loyalty.
Retention, on the other hand, transforms occasional visitors into loyal customers, building long-term relationships that are fundamental for sustained growth.
The primary objective of this study is to explore the underlying psychological principles that make gamification an effective tool in online casinos. By analyzing how gamification techniques align with human behavior and cognitive functions, the study aims to unveil strategies for enhancing user engagement and retention in the online casino industry.
The application of gamification in online casinos relies on core psychological principles such as motivation, reward-based learning, and social dynamics. Understanding how these principles influence player behavior enables the design of more effective and engaging gaming experiences.
The theories of intrinsic and extrinsic motivation, reinforcement, social comparison, and flow theory will be central to this exploration.
Background on Online Casinos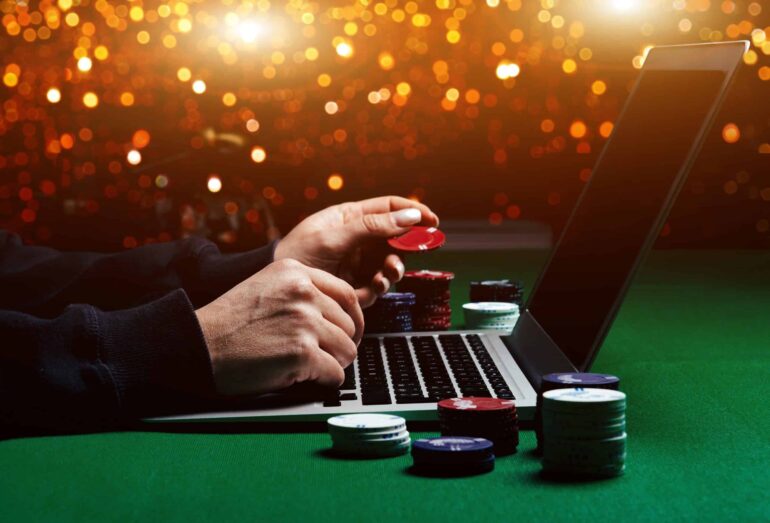 The online casino industry has witnessed tremendous evolution and growth since its inception in the mid-1990s. Initially plagued by technological limitations and legal uncertainties, the sector has since flourished, riding on the back of technological advancements and regulatory frameworks that foster trust and accountability.
The growth trajectory has been marked by the proliferation of diverse game offerings, enriched user experiences, and accessibility across devices and geographies. Key milestones include the integration of live dealer games, mobile compatibility, and the incorporation of virtual reality and blockchain technologies.
As of now, online casinos represent a multi-billion-dollar industry, characterized by innovation, competition, and a constant push for differentiation.
Typical User Demographics
The user demographics of online casinos are as multifaceted as the games they offer. While once dominated by a niche audience, the democratization of technology and the appeal of gamified experiences have broadened the user base.
Age Groups: Ranging from millennials to baby boomers, the age spectrum is broad.
Gender: Both males and females actively participate, though proportions may vary by region and game preference.
Geographical Distribution: Players come from diverse geographical regions, with notable concentrations in Europe, North America, and parts of Asia.
Socio-Economic Status: Varying from casual players to high rollers, socio-economic factors influence game choice and wagering behaviors.
Importance of User Engagement and Retention in the Industry
In the increasingly saturated market of online casinos, user engagement and retention are not merely operational considerations; they are the lifeblood of the business.
Engagement manifests in players spending more time and actively participating in games, while retention ensures that they return and cultivate a long-term relationship with the platform.
Revenue Generation: Engaged and retained users contribute to consistent revenue streams.
Community Building: A robust community enhances the platform's appeal, drawing new users and retaining existing ones.
Brand Loyalty: High retention rates lead to brand loyalty, establishing a competitive edge in the crowded market.
Data Insights: Patterns and trends derived from user behavior allow for data-driven decision-making, leading to improved services and personalized experiences.
Definition and Examples Gamification
Refers to the strategy of applying game design elements and principles in non-gaming contexts to motivate and engage users. This approach taps into the intrinsic motivations and behaviors that games evoke, such as competition, collaboration, and achievement.
Examples:
Points Systems: Accumulating points for completing tasks or achieving goals.
Levels and Achievements: Progressing through levels or earning achievements for milestones.
Social Engagement Features: Interacting with other users through likes, shares, and comments.
Application in Various Industries, Including Gaming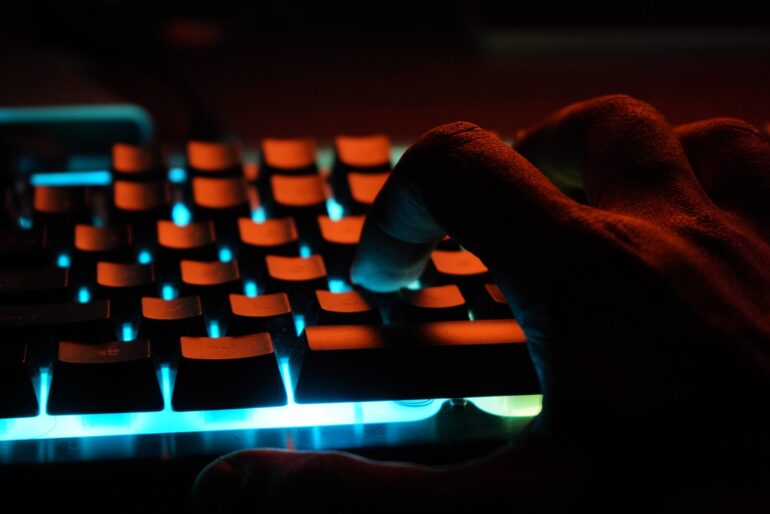 Gamification is not confined to any single industry. Its versatile nature allows application across various domains:
Education: Enhancing learning experiences through quizzes, leaderboards, and rewards.
Healthcare: Encouraging healthy habits via challenges, points, and social engagement.
Marketing: Increasing customer loyalty and engagement through rewards programs and personalized missions.
Gaming: Even traditional gaming environments are enriched with meta-game elements like profiles, progression, and community features to enhance engagement.
Specific Examples in Online Casinos
Gamification techniques are particularly effective in the context of online casinos, where they contribute to an immersive and rewarding experience. Some specific examples include:
Rewards and Badges
Definition: Earning badges or rewards for completing specific tasks or achievements.
Impact: Enhances motivation by creating a sense of progress and accomplishment.
Example: A player might earn a badge for playing a certain number of poker hands, unlocking special privileges or bonuses.
Leaderboards
Definition: Rankings of players based on achievements, wins, or points.
Impact: Fosters competition and social engagement by allowing players to compare themselves with others.
Example: A weekly leaderboard that highlights top players, creating a competitive environment that encourages more play.
Challenges and Missions
Definition: Customized tasks or missions that players must complete within a game.
Impact: Increases engagement by providing directed goals and a structured playing experience.
Example: A mission requiring a player to win at roulette, with a unique reward upon completion.
Psychological Principles Behind Gamification
The effectiveness of gamification in online casinos isn't accidental; it's firmly rooted in established psychological principles. Understanding these principles can deepen our comprehension of why gamification techniques are so powerful in engaging and retaining users.
Motivation Theory
Motivation Theory explores what drives individuals to act. Gamification leverages both intrinsic and extrinsic motivation:
Intrinsic Motivation: This pertains to engaging in an activity for its inherent satisfaction. In the context of online casinos, it may include the thrill of the game or the joy of problem-solving.
Extrinsic Motivation: This relates to performing an activity for external rewards or outcomes, such as bonuses or social recognition within a gaming community.
Reward and Reinforcement
The principles of reward and reinforcement are central to gamification's success:
Immediate Rewards: Offering instant rewards or feedback, such as points or badges, encourages continued engagement.
Scheduled Reinforcement: This can include daily log-in bonuses, and creating habitual interactions.
Variable Rewards: Introducing variability in rewards, akin to a slot machine's unpredictable payouts, can increase excitement and engagement.
Social Comparison and Competition
Social dynamics play a critical role in online gaming experiences:
Social Comparison: Leaderboards and public achievements allow players to compare their progress and status with others, driving a sense of competition.
Cooperative Competition: Collaborative challenges can foster a sense of community and teamwork while maintaining competitive aspects.
Flow Theory and Immersion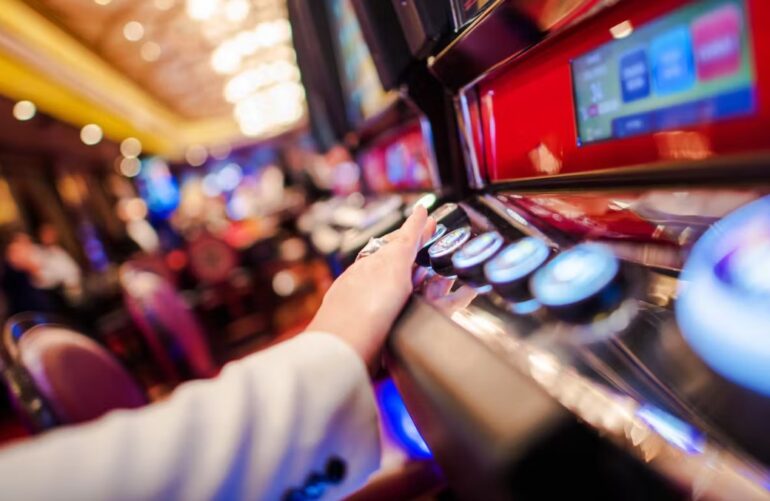 The concept of flow is vital in understanding player immersion in a game:
Flow State: This is a mental state where a person is fully immersed in an activity, feeling energized and enjoying the process. Game-like challenges and levels in online casinos often induce this state.
Balancing Difficulty: The alignment of challenge and skill is essential for maintaining flow. If a game is too easy, it's boring; if too hard, it's frustrating. Gamification techniques often strive to keep users in this optimal zone of engagement.
In conclusion, the psychological principles underlying gamification are multifaceted and interwoven. They not only explain why game-like elements are so compelling but also guide the design of more effective, engaging, and satisfying experiences in online casinos.
By tapping into motivation, harnessing the power of rewards, fostering social interaction, and creating immersive experiences, gamification serves as a robust tool in the arsenal of the online casino industry.